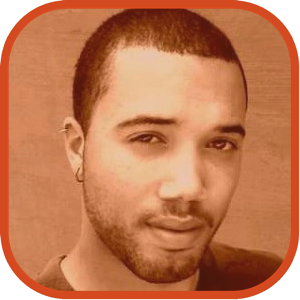 Posted by John Kilhefner Categories: Household,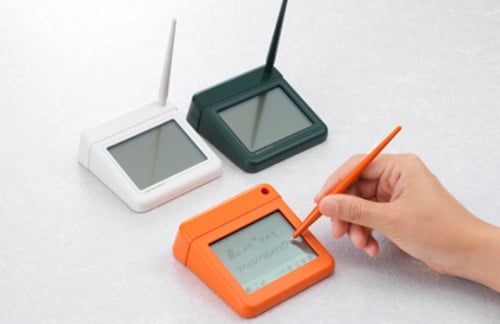 Having trouble keeping organized? Post it notes piling up and becoming too messy? Then King Jim has just what the doctor ordered - a miniature digital memo writer dubbed Mememo. The digital notepad is the latest in a series of innovations by Japanese manufacturer King Jim, and aims to make your life a tad easier. While most phones comes preloaded with an app for memo taking, or the ability to download one, how many of us actually use it consistently? Chances are you're like me and forget that it's there. With Mamemo, you will have a physical memo taking device there at your desk ready for spur of the moment thoughts that deserve a quick jotting down.
With Mamemo you can save up to 99 memos, search through your past memos quickly, set to-do lists with attached memos, and even set an alarm that displays a memo of your choice upon waking. Mamemo has no analog buttons, and is used completely via its stylus and on screen digital buttons. Plenty of other features adorn this little memo taking device, making your life once again even simpler than before!
Check out a video after the break.
Click to continue reading Mamemo Digital Notepad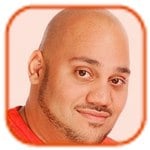 Posted by Andru Edwards Categories: Household,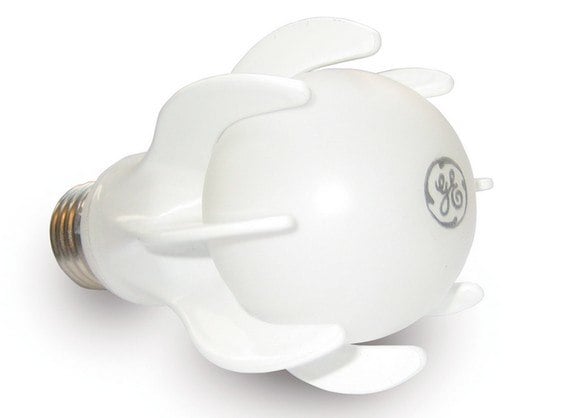 Here's a look at GE's LED light bulbs, which should be hitting stores sometime in the next year. What makes them special? Well, aside from the fins that you see in the image, these bulbs will last a good 17 years(!) when used for four hours per day, every day. They also distribute the light evenly, in all directions, rather than focused on one area. Most of all, they are super-efficient. The nine watt bulbs give off the same amount of light as a 40 watt incandescent bulb, so you are saving some serious power, and only replacing them two or three times in a lifetime. The downside? They'll cost somewhere between $40-50 each. Yeah, that's pricey for a light bulb, but did you think the future would be cheap?
Read More

| GE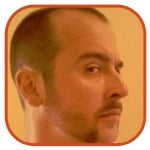 Posted by Finnian Durkan Categories: Accessories, Household, Science,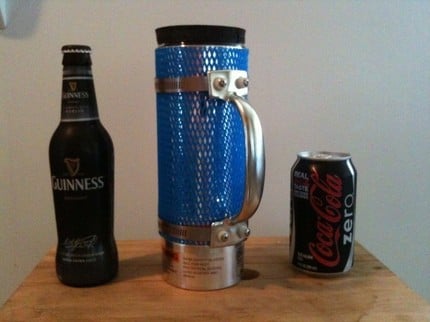 If you're a child of the 80's like me, some of your fondest memories revolve around movies like 'Real Genius' or Hughes-ian bits of brain candy like 'The Breakfast Club' or, better yet, 'Weird Science'. Oh, for the halcyon days of wrist-watch calculators and pocket protectors—when nerds first began to rattle the bars of their cages and shout their skinny-armed superiority from atop a mound of servers—the true first days of 'nerd-chic'. These beer-steins of science are hand-crafted from Pope Scientific bench top dewar flasks which should ring-true for any hard core science geeks out there and help you drink your way back to your childhood. So strap a bra to your head, fire a laser through the wall, and fill your favorite college prof's house with popcorn. Then get trashed in the name of SCIENCE!!!!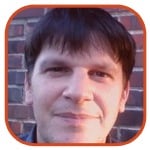 Posted by Mark Rollins Categories: Accessories, Household,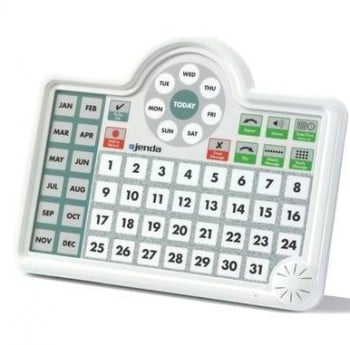 Even though most electronic devices have a calendar, I still have the traditional paper calendar on my wall. It isn't just for the pictures, as I need to be reminded of important dates. Perhaps this is why the Vocal Calendar is made, which reminds you of important events and dates with a touch of a button, in your own voice. All you need to do is push the appropriate month and day button, and record the message. Later on, after you forget, you just hit the "Today" button for another reminder. Since it has a magnet on the back, you can hang it right on the fridge.
Read More

| Random Good Stuff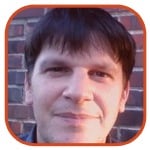 Posted by Mark Rollins Categories: Displays, HDTV, Home Entertainment,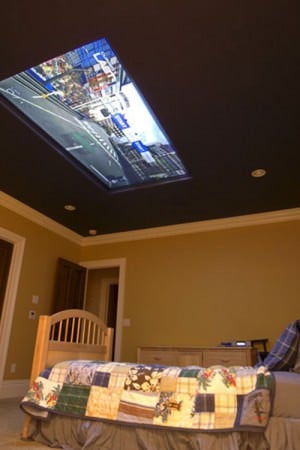 I don't know about you, but there are some nights where I have trouble sleeping, and I could really just stare up at giant 98-inch video screen to help get me to sleep.
Well, this isn't why Patti Deni installed a display with a NEC NP4001 projector in her kid's room, but I definitely applaud her if she was trying to spoil her kid. Apparently, her son spends a lot of time editing and watching videos, so she wanted to help his hobby.
Apparently, the entire ceiling had to be rebuilt to accommodate this expensive remodel, but if this kid grows up to be the next Steven Spielberg or Peter Jackson, then it is a small price to pay. Personally, I think that all bedrooms should have TVs on the ceiling.
Read More

| Electronic House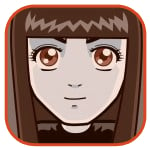 Posted by Sheila Franklin Categories: Household, Misc. Tech,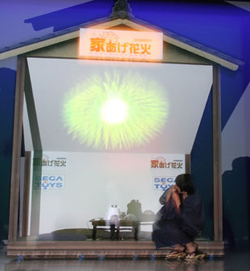 Sega will have a new projector out this August, with a decided twist. The 190×205×200mm portable device has the ability to show electronic fireworks on your wall or ceiling. With a library of 55 different virtual displays, it is powered by 3 AAA batteries. Not many details were given out besides its ¥15,540 price (~$160.00,) but here's what we are thinking: If you have ever seen an electronic fireworks greeting card, it gets rather annoying after the first thirty seconds. Ooh, ahh.
Read More

| Sega via New Launches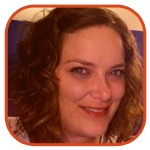 Posted by Jenny Lewis Categories: Apple, Design, Household,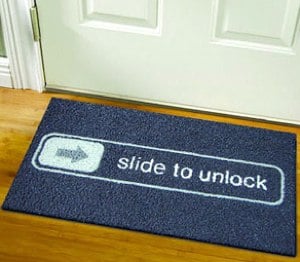 Neither Apple devotees nor iPhone users with other computing proclivities want dirty floors. How can all of those floors POSSIBLY stay clean and yet still let visitors know that this household strongly supports the telephonic ventures of Apple? The "Slide to Unlock" doormat. Made of washable rubber and available from the Meninos Store for $50, it's a piece not-tech that will add some personality to your entry while keeping the rest of the house ship-shape.
Read More

| Unplggd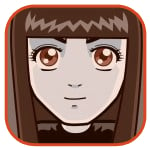 Posted by Sheila Franklin Categories: Design, Household, Misc. Tech,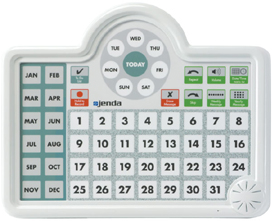 Since it is time to put up your new calendars, we were thinking how nice it would be if we could have an everlasting one. The Jenda Lifetime Voice Calendar fits that request quite nicely. Record important dates and messages to yourself or other family members with an easy interface and one-touch recording. It features a low-battery notice and runs on three AAA alkaline batteries. Best of all, order now and pay a price that was recently reduced to $39.95.
Read More

| Jenda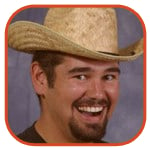 Posted by Patrick Phelps Categories: Design, Household,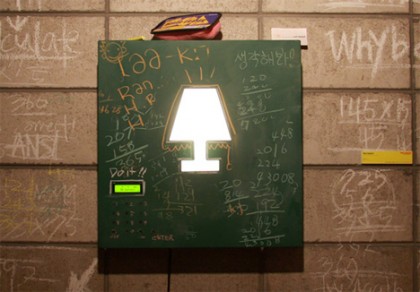 If you've graduated beyond elementary math, this wall lamp created by Mingyu Jeung will be happy to turn on for you after you solve a randomly generated equation. If math really isn't your thing – or you run out of fingers to count on – the integrated chalkboard may be your new best friend (though I wonder how you would see what you were writing…). As far as we can tell, problems appear to be of the simple add/subtract/multiply/divide variety, but a clever prankster would throw in a random calculus problem just to keep you on your toes.
Read More

| Yanko Design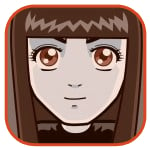 Posted by Sheila Franklin Categories: Design, Household, Misc. Tech,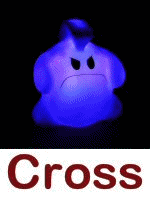 Need a nightlight but don't want to admit it? Try one of these 'Tude Beams for your bedroom, bathroom, or kitchen for a late night traipse through the house. Choose between Flex, Feisty, Cross, and Loaf, and adjust with different light settings. Each one is 100 x 80 x 60mm and weighs about 200g. Don't forget to load the included 4 AAA batteries or you may really see some heavy 'tudes while you sleep. Pick your fave for £9.95 (~$20.00.)
Read More

| Gadgets Co.

© Gear Live Inc. – User-posted content, unless source is quoted, is licensed under a Creative Commons Public Domain License. Gear Live graphics, logos, designs, page headers, button icons, videos, articles, blogs, forums, scripts and other service names are the trademarks of Gear Live Inc.