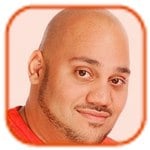 Posted by Andru Edwards Categories: Hot Deals, PC / Laptop, Storage,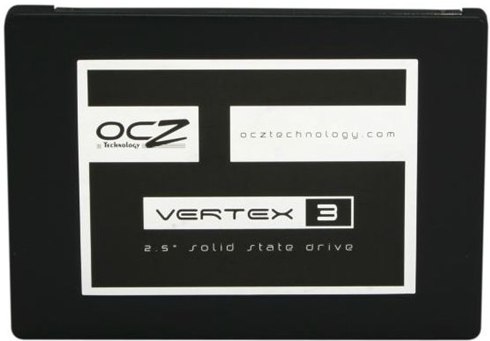 Here's a great deal we found today - you can grab the OCZ Vertex 3 VTX3-25SAT3-240G SSD drive for just $169.99 with free shipping! These are brand new SSD drives, not refurbished, and with this deal using coupon code VDW65626 you end up saving $130 off the full price of the drive--that's a 43% savings. The Vertex 3 SSD features max read speeds of 550 MBps and write speeds of up to 520 MBps. This is a nice, inexpensive way to vastly increase the speed of your computer.
Read More

| LogicBuy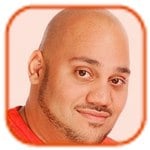 Posted by Andru Edwards Categories: Editorial, Features, Hot Deals,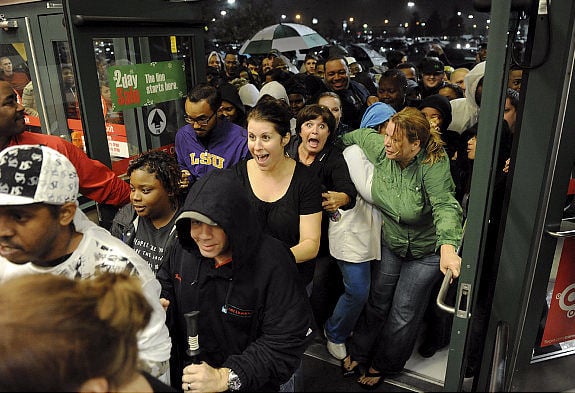 With the sheer number of sales and offers being flung around during Black Friday weekend, there's a chance that you may encounter an item you're interested in that doesn't appear in any ad. Although you can easily price compare offers from competing stores, how can you be certain that it's actually the best deal you can get? Below, we've detailed a few steps that you should take to ensure that your purchase is a wise one. And though you may feel pressure to move quickly on Black Friday — with extremely limited-time offers and deals selling out — a few moments spent researching will make you much less likely to regret your purchases later.
1. Know the Price History for the Item: Many people don't realize that there's an option on dealnews that allows you to view expired deals. This info is useful when assessing the dealworthiness of a current price for a specific item. If the model you're considering was offered for less a few weeks or months ago, it's probably a pretty weak Black Friday deal. We've noticed a few such offerings in the ads already, so be on the lookout.
2. Consider Other Colors: If you're not particular about the color of your item, it's worth doing a quick check to see if a less-mainstream colorway is seeing stronger discounts. For example, some of the deepest cuts on items like Vibram FiveFingers shoes tend to be brightly-colored styles. When searching for additional options, keep in mind that sometimes the model number integrates color information. (Cameras and camcorders frequently do this.) Simplify the model number to broaden your search, and you may find a blue camera for less than the standard black or silver model you were originally considering.
Click to continue reading 8 rules to get the best deals on Black Friday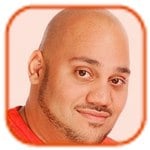 Posted by Andru Edwards Categories: Handhelds, Hot Deals,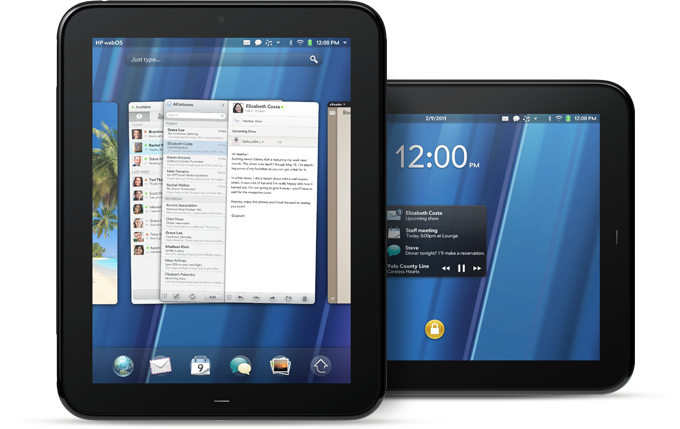 Before we get into the article - if you are looking for a TouchPad, HP has set up a TouchPad availability page for you to get updates! As more come in stock, they'll be listed there.
It was a big weekend for HP, but for all the wrong reasons. Shoppers overloaded the HP servers and rushed to their local Best Buy stores in the hopes of nabbing a TouchPad tablet at rock-bottom prices. But unfortunately for HP, it was just getting rid of existing inventory; those discounts are not likely to help its bottom line.
"All this clamoring for the TouchPad, kind of bittersweet," Bryna Corcoran, HP's social media manager, tweeted last night. "For those of you who end up with one in the end of all this, I want tweets and pics of how much you love it b/c I know you will."
Late Friday night, news broke that HP was selling its TouchPads at a heavy discount: $99 for the 16GB and $149 for the 32GB. By Saturday, Corcoran tweeted that all TouchPads were sold out in the U.S., though she said there were "more coming." The company set up a Web site that allowed customers to sign up and be alerted when more were available.
Click to continue reading HP TouchPads sold out, but more coming soon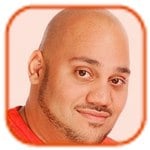 Posted by Andru Edwards Categories: Hot Deals, Microsoft, Portable Audio / Video,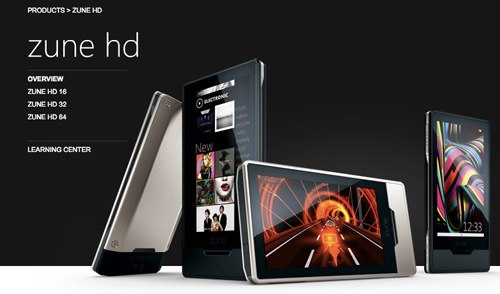 We've said plenty of times that the Zune HD was an absolutely fantastic music device, but we know that there are a bunch of people who never gave it a chance. Well, one of our readers pointed out the fact that you can get a brand new Zune HD at clearance prices from a few retailers, and we thought we'd pass that info on to you:
$349 Zune HD 64 GB: $269 on eBay - $269 at Buy.com - $277 on Amazon
$269 Zune HD 32 GB: $189 on eBay - $189 on Buy.com - $231 on Amazon
$199 Zune HD 16 GB: $159 on Buy.com - $159 on eBay
Those are awesome prices, and the eBay links also have auctions that are even cheaper, of course. Be sure to keep an eye on our Deal of the Day posts for more awesome stuff, and also check out our Newegg Promo Code thread for even more hotness.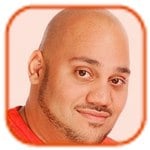 Posted by Andru Edwards Categories: Apple, Handhelds, Hot Deals,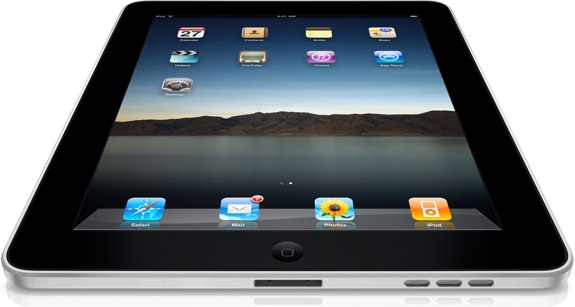 It's the hardest decision an Apple fan can make: Pick up a discounted iPad or splurge for its slightly more expensive successor, the iPad 2. And it's not like Apple's made the dilemma any easier: The company discounted its original iPad models by a cool $100 upon the announcement of the iPad 2, adding an even greater incentive for those looking to score a tablet on the cheap.
And now, that decision just got a whole lot harder.
Not content to let Apple be the only tease on the block, AT&T has since followed up with a price discount of its very own. Customers looking to purchase a first-generation iPad can now do so via the mobile carrier, which will slap an extra $100 discount on top of Apple's.
The $200 reduction, in total, drops the final price of the original iPad (3G) to $429 and $529 for the 16GB and 32GB versions respectively. In addition, AT&T has slashed the price of the 64-gigabyte version of the iPad 3G to $529, a $300 savings beyond its original purchase price, which you can pick that up via AT&T's official website.
Click to continue reading AT&T slashes price of first-gen iPad 3G by $200-$300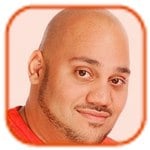 Posted by Andru Edwards Categories: Apple, Handhelds, Hot Deals,

So the iPhone 3G has been discontinued, and now Wal-Mart has gone and lowered the price of the iPhone 3GS down from $197 to $97—a full $100 drop. The change gives credence to the rumor that Apple will be dropping the price of the iPhone 3GS to $99 with two-year contract, and that the 3GS will take the place of the 3G as the entry-level iPhone device. As we stated previously, we thought it would behoove Apple to keep the 3G around as the free with contract phone, then use the 3GS as the $99 device, and finally use the iPhone Pro as the flagship model. We think that would be a good price structure to take on Android, but hey, we aren't Apple—let's see where this all ends up.
In the meantime though, as enticing as a $97 iPhone 3GS might sound, just wait to see what gets announced at the WWDC 2010 keynote first, m'kay?
Read More

| Wal-Mart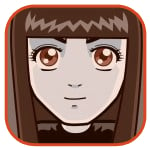 Posted by Sheila Franklin Categories: Wearables, Design, Hot Deals, Misc. Tech,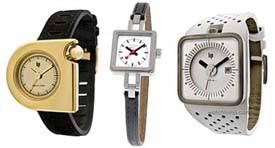 You know that our bud over at Watchismo has the kewlest watches around. In honor of Mom's day he is holding a sale with 20% off hundreds of ladies designer timepieces, including some from Alessi, Mondaine, Skagen and Lip. Choose the one your mother/spouse would like and enter the coupon code LADYWATCHISMO at checkout. Make sure you order by May 4 to guarantee delivery.
(Thanks, Mitch)
Read More

| Watchismo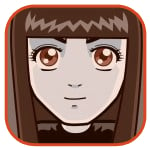 Posted by Sheila Franklin Categories: Hot Deals, Internet, Misc. Tech,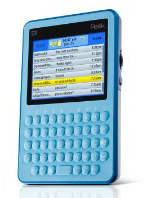 Amazon has joined the ranks of other companies to offer a sweet deal for Valentine's Day. Can't get enough emails from your loved one? The online company is offering a 2fer deal. Buy one Peek for $79.99 and get a second free with instant rebate. The device comes in grey, pink or aqua, and has a color display, full keypad and simple menu usage. To get both, add an extra one at checkout.
Read More

| Amazon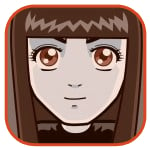 Posted by Sheila Franklin Categories: Action, Downloadable Content, Hot Deals, Puzzle, Screenshots,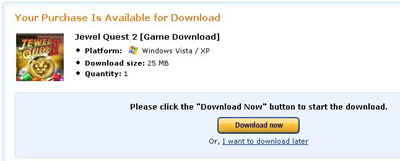 Adding to their movie and music downloading/streaming, Amazon has ventured into the video game business. Designed for the casual gamer, the beta Amazon Game Downloads has about 600 titles for $10.00 or less. They are also offering 30 minutes of play before you decide to buy. As a happy aside, you can get 3 freebies through February 10, Jewel Quest II, Build-a-lot and the Scruffs. The only catch is that the offer is only available in the U.S. for now.
Read More

| Amazon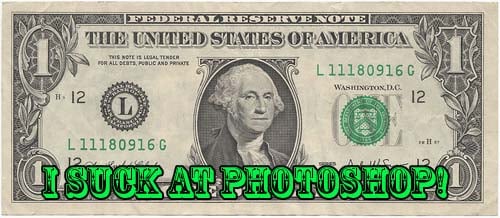 Now that we're over the holiday hump (i.e. every game imaginable being released at the same time, oh god, why do you do this to me), a lot of sites and publications have been putting together lists of games to look forward to in the new year. Me? Nuh-uh. I don't have the cash for that. Fallout and Dead Space alone have depleted my gaming funds for a while (not to mention a certain 360 dying enough times for me to wish ill on its relatives), and if you're like me, you want a cheap alternative until your funds recover. Hell, even if you don't need it, you can't pass up a quality gaming experience on the cheap, but being a penny-pinching bastard like myself tends to help heal those imaginary wounds. So, I've decided to put together a list of a few old-but-still-awesome games that you can get for slightly less than the cost of a night with your mom, though they'll probably last far longer.
You may want to note that some of these games are older and may stutter and wobble and spurt blood if you're running more than Windows XP, so you may want to check your compatibility before you plunk down the green to have them downloaded to your inferior operating system, muahaha. Hit the jump for the rundown.
Click to continue reading Five Awesome Games You Can Play on the Cheap
© Gear Live Inc. – User-posted content, unless source is quoted, is licensed under a Creative Commons Public Domain License. Gear Live graphics, logos, designs, page headers, button icons, videos, articles, blogs, forums, scripts and other service names are the trademarks of Gear Live Inc.