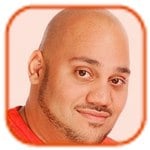 Posted by Andru Edwards Categories: Home Entertainment, Movies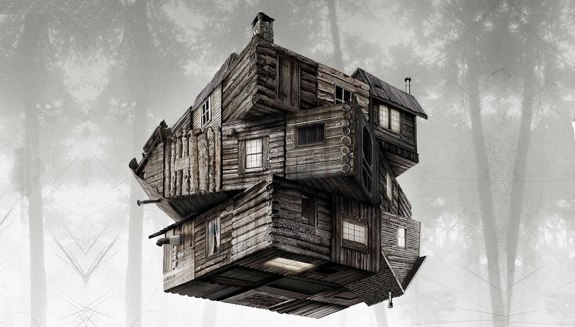 When Universal Orlando busts out the Halloween Horror Nights, it gets serious. Horror fans descend upon the theme park in droves each year to experience in-your-face scares each fall. This year? The park is working with director Drew Goddard to bring The Cabin in the Woods to life. Like, for real.
"We are building the cabin completely. You're going to walk through a forest to get there. You're going into the cabin. You're going to go into the cube cells. We're literally taking everything we can in the film and giving you a kind of best-of montage of the film with this kind of linking story," Universal Orlando Entertainment Team member Michael Aiello tells Zap2it. "You're going to be in the control room when merman attacks."
As guests make their way through the cabin maze, they'll be a part of the story with plot points from the movie being incorporated. You know that merman is gonna be ridiculopus. This is gonna be intensely awesome.
Read More

| Zap2It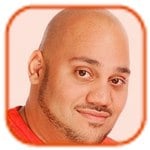 Posted by Andru Edwards Categories: Home Entertainment, Internet

Following the success of House of Cards, Netflix has launched its next original series, Hemlock Grove. All thirteen episodes of Hemlock Grove were made available to Netflix subscribers early this morning albeit to lackluster critic reviews. Hemlock Grove is based on a 2012 novel penned by Brian McGreevy, a supernatural thriller that is set in a small town in Pennsylvania. The plot revolves around the murder of a teenage girl, and the odd and unorthodox residents who are potential suspects. The show stars Famke Janssen, Bill Skarsgard, Landon Liboiron, and Penelope Mitchell.
The horror genre is more forgiving than many others, and as such, even with the series being panned for not having much of a storyline, it may find success with the Netflix audience. Netflix invested $45 million in the production of the first season, and so far over 1,400 Netflix members have rated the show an average of 3.9 out of 5 stars.
What's next for Netflix? The fourth season of Arrested Development. All 15 episodes of the cult hit will hit Netflix on May 26th.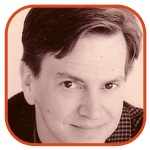 Posted by Tom Mason Categories: Editorials, Movies
I met Christopher Golden on the convention circuit back in the go-go 1990s. I was so impressed by our 5-minute-in-the-aisle conversation that, after the con, I wandered over to my local bookstore (you could still do that back in those days) and grabbed a copy of a book of his called Of Saints And Shadows. It was a vampire novel, long before everyone and his institutionalized grandmother starting writing about them.
I took it with me on a camping trip and it proceeded to scare the crap out of me. It was well-written, very scary, had great dialogue and Golden kept the story moving and kept raising the stakes until the breathless end. I was impressed and even more, I was hooked, but never again would I take a horror novel on a camping trip.
Since then, Golden has written quite a number of terrific novels and lots of comic books as well (Buffy The Vampire Slayer, Dr. Fate and Baltimore: The Plague Ships).
Now he's got a new book out - the first in a series - called The Secret Journeys of Jack London: Book One: The Wild. Golden co-wrote it with Tim Lebbon and there are illustrations by Greg Ruth. You can read an interview with the guys at Golden's website.
Click to continue reading Christopher Golden And Jack London
I like it when people I've worked with go on to do interesting and successful things.
I worked with Dave de Vries years ago when Malibu Comics published some of his comics, done in association with artist Glenn Lumsden. The Southern Squadron was a repackaged series that originally appeared in their native Australia, and Bodyguard was a collection of short strips that were originally done for Australian Penthouse. Dave and Glenn were able to get some additional bucks from work that had already been done, published and paid for. Here's to creator ownership!
At that time, Malibu also had the rights to The Puppet Master, a film from Charles Band's low-budget movie studio, Full Moon. Dave and Glenn adapted it into a four-issue mini-series and since Band's company was ponying up some of the cash, it was a chance to do a book in color for a change. It was a really nice book and one of our better sellers in the day. Dave and Glenn were also great guys, but we lost touch as times changed.
Click to continue reading Dave De Vries & Carmilla Hyde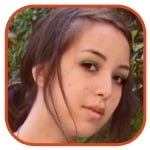 Posted by Robin Paulson Categories: Interviews, IDW Publishing
Steve Niles is a self-proclaimed horror addict. Then again, judging by his books 30 Days of Night, Criminal Macabre, and Freaks of the Heartland, it's not that difficult to spot.
Taking time out of his Halloween festivities to write about his horror heroes, Niles credits I Am Legend author Richard Matheson as well as directors George A. Romero and John Carpenter among his leading inspirations.
"John Carpenter hardly has to be introduced, let alone explained, but for those of you out there who are unaware of his work go out right now and rent or buy the original Halloween and (John Carpenter's) The Thing and see how horror is done. These two movies made on very different budgets hit every beat of what makes great horror."
Wait a second—does that mean I ought to skip over David Slade's $30 million adaptation of 30 Days of Night when I'm perusing Netflix?
Best of all, Niles lets us in on the most notable secret of all: how to become a sought-after comic book creator in Hollywood.
Click to continue reading The Key to Becoming Steve Niles
Read More

| MTV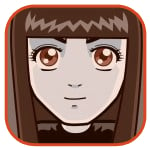 Posted by Sheila Franklin Categories: Internet, Movies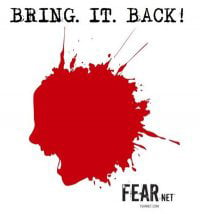 Fans of all things gorey, unite. Time Warner and Brighthouse Cable recently dropped FEARnet from its line-up. In an attempt to get them back on, the channel has placed a petition on Facebook. Viewing is still possible online at the site, Comcast, Fios and U-Verse. Although they only have about 7,000 fans so far, we are hoping that a few more might change the moguls minds because, as we all know, there is always room for more zombies.
Read More

| FEARnet


Posted by Paul Hamilton Categories: PlayStation 3, Politics, PSP, Survival Horror, Take2, Wii
Some questions were asked after Rockstar announced that it had adjusted the content of its violent horror title Manhunt 2 to warrant an M rating from the ESRB rather than the unsellable AO it had previously been given. California Senator Leland Yee was one person asking such questions.
Since much of the public's information about the original content in Manhunt 2 came from IGN's Matt Casamassina's hands-on with the game prior to rating, it's only fitting that he plays the modified version heading to retail and reports on what the differences are.
Primarily, Casamassina says, the game has taken the controversial murder animations and added some blur and darkening effects to obfuscate the actions, making the action less identifyable. Casamassina is disappointed with the changes:
[It's] unfortunate because both everything else is unchanged and because these death strikes are what gamers will want to work toward; they're the pay off for a job well done, but now the pay off is not nearly as rewarding.
It's worth noting that one maneuver in which the player removes an enemy's testicles with a pair of pliers has been completely excised from the game, but aside from these adjustments the game is still extremely dark and graphically violent according to Casamassina's estimation.
Posted by Max Dickey Categories: Action, First Person Shooters, PC, Reviews, Xbox 360
With Halo 3 just a month away, its promotion and hype engines are running at an almost deafening volume. The buzz has been so loud that Bioshock, an Xbox 360 and PC shooter set amidst the ruins of a rapidly declining utopia, snuck up on us more or less under the radar. Now that it's here, though, it looks like a sure winner, featuring a compelling story, unmatched graphics, and a fantastic overall experience.
Bioshock takes place in the underwater colony known as Rapture. Built as a haven for the best and the brightest members of society, Rapture has become a cesspool of insane former virtuosos who are all hopelessly addicted to a DNA-altering drug called Adam. Apparently not satisfied with their natural gifts, the denizens of Rapture used Adam to supercharge their intellects and multiply their talents. Unfortunately, everyone became dependent on the substance, and if one doesn't get enough, he loses his mind and his face falls off. Sounds quaint, doesn't it? As your character explores Rapture, he'll run across a variety of violent junkies called splicers, as well as enormous armored supersoldiers called Big Daddies. While standard weaponry can hold off splicers, fighting Big Daddies is a strategic affair. Attempting a frontal assault is suicide, so your character needs to get smart and use the supernatural powers granted by Adam to take them down. Yep, you're using Adam, too. Are you going to end up a hopeless, addicted mess like everyone else? Who knows, but the engrossing storyline has a fair share of twists that could lead you anywhere.
Bioshock hits stores everywhere tomorrow, so be ready. It looks to be one of the season's best buys.
Read More

| GamePro

© Gear Live Inc. – User-posted content, unless source is quoted, is licensed under a Creative Commons Public Domain License. Gear Live graphics, logos, designs, page headers, button icons, videos, articles, blogs, forums, scripts and other service names are the trademarks of Gear Live Inc.