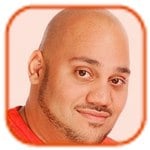 Posted by Andru Edwards Categories: Editorial, HDTV, Home Entertainment,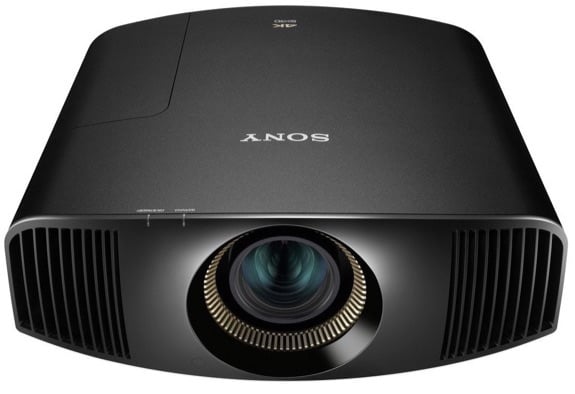 Buying a home projector sounds easy at first: You get a screen, you get a projector, you aim it at the screen – and presto, theater-like movie time! But reality quickly teaches us that home projectors are very cool, but also a little complicated. They don't follow the same rules as TV screens, and they have extra features to consider and choose between.
Click to continue reading 6 Things to Look for in a Home Theater Projector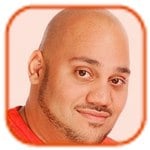 Posted by Andru Edwards Categories: Apple, Corporate News, Home Entertainment, Hot Deals,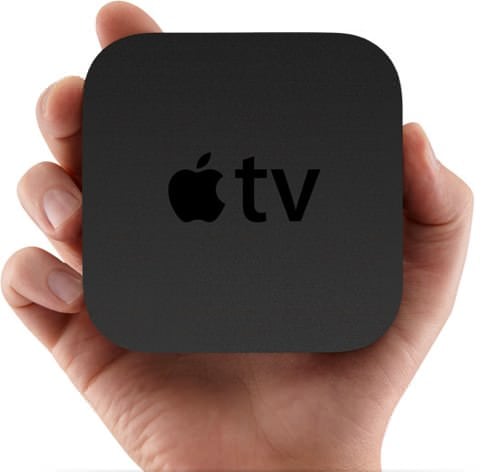 As part of Apple's Spring Forward event, the company announced a major price cut for Apple TV. After announcing that the brand new standalone streaming service, HBO Now, will launch exclusively on Apple devices this April, Tim Cook then followed up by letting the audience know that the Apple TV would be receiving a 30% price cut. The Apple TV now costs just $69, down from $99 previously. This is the same Apple TV that Apple has been selling for a few years, so no hardware changes here just yet--but it's good to see the price drop nonetheless. You can pick up an Apple TV at the new price right now.
Read More

| Apple TV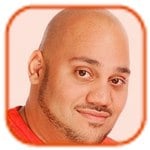 Posted by Andru Edwards Categories: Features, HDTV, Home Entertainment, Product Reviews,

What's exciting about the new TiVo Roamio DVR line is that it's been a while since TiVo last released some new hardware. Three and a half years, in fact. That's when the TiVo Premiere debuted, promising an HD interface and dual-core chip that was supposed to bring about speed and efficiency. Well, the Premiere failed to live up to the hype, and TiVo went back to the drawing board and spent a few years building Roamio.
TiVo Roamio is actually a line of three DVRs that range in price from $199 to $599, with four tuners built-in to the standard Roamio, and six tuners in the Roamio Plus and Pro models. The Plus and Pro also have integrated TiVo Stream functionality, too, allowing you to watch TiVo content on your iOS devices wherever you have Wi-Fi. Has TiVo done enough to earn your attention and hard-earned dollar with the Roamio DVR? Join us for our full TiVo Roamio Pro review as we answer just that.
Click to continue reading TiVo Roamio Pro review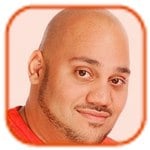 Posted by Andru Edwards Categories: HDTV, Home Entertainment,

TiVo has launched a trio of next-generation Series 5 DVRs in the new TiVo Roamio family. What makes Roamio so much better than Premiere? How about more of everything that people love about TiVo? We're talking more tuners, more space to store your recordings, and even a less expensive service fee. The crowning feature, though, is that the TiVo Roamio boxes have both Wi-Fi and the ability to stream to mobile devices built right in--no need to purchase the TiVo Wi-Fi dongle, or the recently-released TiVo Stream.
It's been almost two years since TiVo released the Premiere Elite line of DVRs, and unlike the previous generation, the improvements in the Roamio line are immediately apparent. TiVo even says that Roamio is, on average, 1.7x faster than the previous TiVos, and that's a welcome change because browsing through the menus was a time-consuming experience at times. We go through all three Roamio DVRs after the break, but if you've been waiting for them and just want to buy now, here are the links:
Click to continue reading TiVo Roamio: Up to 6 tuners, 450 hours storage, remote streaming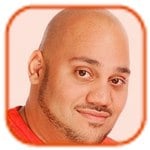 Posted by Andru Edwards Categories: Home Entertainment,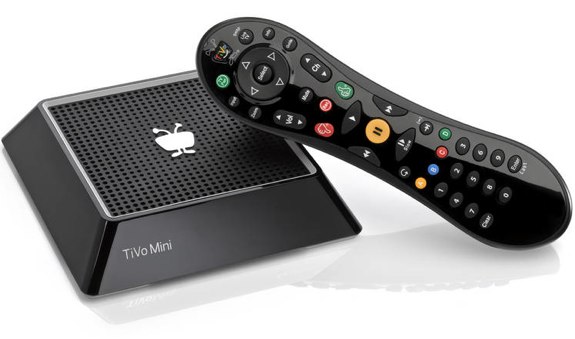 TiVo has finally launches the TiVo Mini, the first DVR extender offered by the company. Previously offered through a partnership to Suddenlink customers, the TiVo Mini allows the user to stream content from a TiVo Series 4 unit (either a Premiere 4 or XL4,) thus allowing you to view your recorded TiVo content on a television where you don't have a TiVo in the mix. You'll also have to make sure you can plug the TiVo Mini into Ethernet or MoCA, as that's another requirement--no Wi-Fi here. Additionally, you can also stream live TV to the mini as well, provided that one of your four tuners is available and free. Lastly, the Mini will also provide access to other services that tie into TiVo, like Netflix, Hulu Plus, and Pandora. Think of it as a TiVo Stream, but for another television instead of for your iOS devices.
You can pick up the TiVo Mini now for $99.99, and you'll have to pay a monthly subscription fee of $5.99 to use it. Alternatively, you can pay a one-time fee of $149.99 for a lifetime subscription, making the TiVo Mini actually cost $249.98.
Read More

| TiVo Mini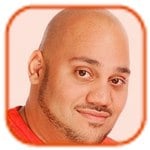 Posted by Andru Edwards Categories: Features, Home Entertainment, Videocasts,
Last week we hit you with our Sonos Playbar review, and we let you know that we would have the Playbar unboxing video up shortly. Well, here it is. As you know, we got an early look at the Sonos Playbar, and we open it up and give you an overview review in this episode of Unboxing Live! The Sonos Playbar fits right in to your home theater setup, providing you with 3.0 sound. Add in the Sonos SUB for 3.1, or a SUB and two PLAY:3 speakers for full 5.1 surround. The Playbar is the best soundbar out there as far as features go.
You can buy the Sonos Playbar for $699.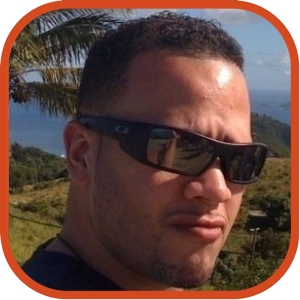 Posted by Jason Diaz Categories: Accessories, HDTV, Home Entertainment,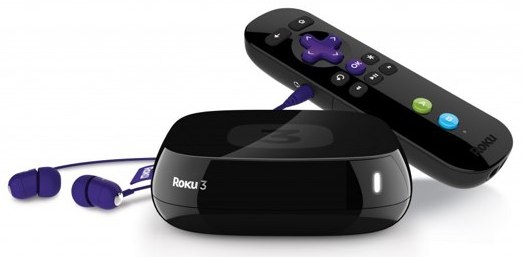 Media streaming enthusiasts have a new toy to play with! The new Roku 3 has launched and is ready to wage war for its place in the living room against other streaming alternatives like the Apple TV. The Roku 3 has improved internals, new glossy hockey puck hardware look and a much needed revamped user interface to navigate those 700 channels. However, it still doesn't have YouTube!
As far as internal hardware specs go, the Roku 3 is now housing a dual-band Wi-Fi, assuming it now runs in the 5 Ghz frequency. Inside, it has a new faster processor which is said to be much faster than its other variant predecessors, like the Roku 2 XS. Additionally, it has a USB port, ethernet, HDMI, SD card slot, and digital in.
Click to continue reading Roku 3 arrives with new Interface, faster processor, remote control with audio output
Read More

| Roku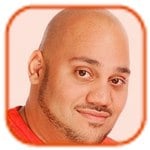 Posted by Andru Edwards Categories: Features, Home Entertainment, Music, Product Reviews, Videos, Wireless / WiFi,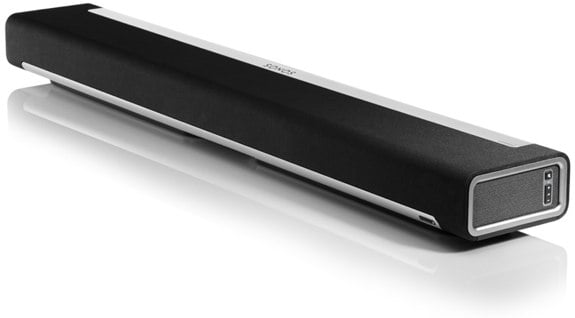 The Sonos Playbar is a product that filled us with excitement when it was announced, and we are back with our Playbar review. With the Playbar, Sonos enters the home theater market with a pretty sound strategy--provide a soundbar that puts out a 3.0 sound signal, and allow it to be paired with the Sonos SUB for those who want 3.1 sound…then, make it even better by allowing two Sonos PLAY:3 speakers to be used as a full on 5.1 surround sound system.
Of course, for the ultimate Sonos 5.1 setup, you'll have to pay an additional $699 for the SUB and $598 for the two PLAY:3 units, an additional $1,397 above the $699 price of the Playbar. So, while we will touch on the 3.1 and 5.1 configurations, we are here to bring you a Sonos Playbar review that focuses on the standalone abilities of the ambitious soundbar. Has it been worth the wait? We explore the answer in our full Playbar review--read on.
Click to continue reading Sonos Playbar review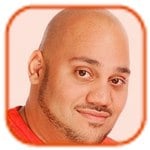 Posted by Andru Edwards Categories: Home Entertainment, Music,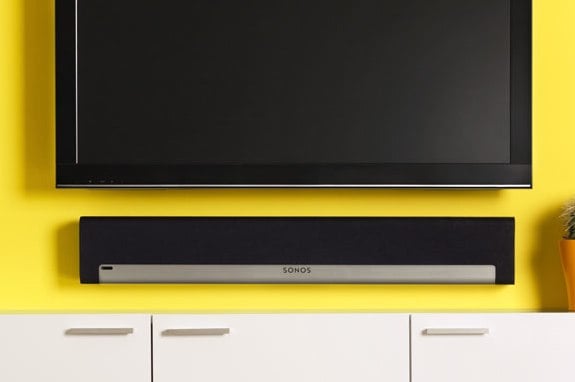 The Sonos Playbar is an exciting piece of gadgetry coming from one of our favorite companies, and it's now been announced that it ships on March 5. The Playbar connects to your television using a digital optical cable, offering massive sound through its nine drivers. Since it's a Sonos device, you can also play all your music through it as well. Throw in a Sonos SUB and a pair of Play:3 units, and you've got yourself a 5.1 surround sound system. March 5th is the date, and you can pre-order it now for $699.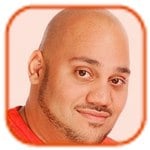 Posted by Andru Edwards Categories: Home Entertainment, Music, Wireless / WiFi,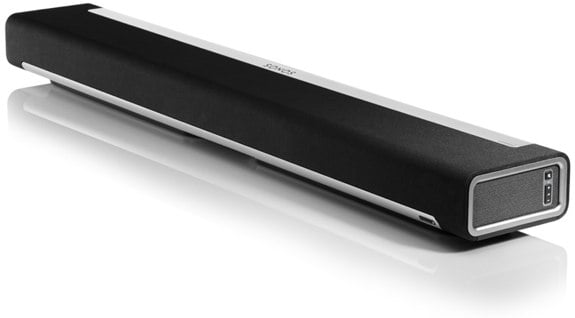 Gear Live's love affair with Sonos is no secret - we love the product dearly, and with today's introduction of the Playbar, it's grown even more. With the Sonos Playbar, the company is effectively entering the home theater space, providing a soundbar that's capable of pumping out massive sound through its nine drivers (size mid-range drivers and three tweeters.) Simply connect it to your television through optical TOSlink, and you are ready to go.
The Playbar isn't just a typical soundbar speaker--it's a Sonos product, and that means it ties right in to the Sonos ecosystem. You can use it to play music streamed from your iTunes library, streaming music subscription services like Rdio and Spotify, Pandora, and many more.
It gets better, too. Sonos says you can pair the Soundbar with the Sonos SUB and/or a couple of Play:3 or Play:5 units for a full-on 5.1 surround sound experience. It'll be expensive, but it leaves us salivating. You can pick up the Sonos Playbar next month for $699, and it's available for pre-order right now.
Read More

| Sonos

© Gear Live Inc. – User-posted content, unless source is quoted, is licensed under a Creative Commons Public Domain License. Gear Live graphics, logos, designs, page headers, button icons, videos, articles, blogs, forums, scripts and other service names are the trademarks of Gear Live Inc.