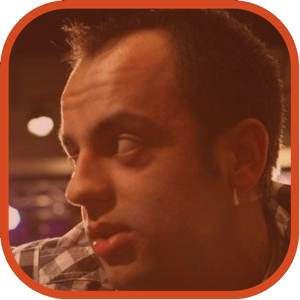 Posted by Andrey Malskiy Categories: HDTV, Home Entertainment, Hot Deals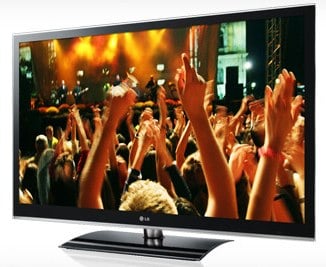 This week Groupon is featuring a 60-inch 3D 1080P LG plasma HDTV at a significant discount, at just $1,299 with shipping included. The deal is good for the next six days. The retailer behind the sale is the fantastic OneCall, so it's legit. The LG set features a THX-certified display, WI-Fi capability with included adapter, 2D-to-3D coversion, and a motion control remote.
Don't forget, if you're looking for other deals, be sure to check out our Newegg Promo Code thread. Oh, and if you're on Twitter, be sure to follow @TechPromos for the latest deals, or you can Like TechPromos on Facebook.
Read More

| Groupon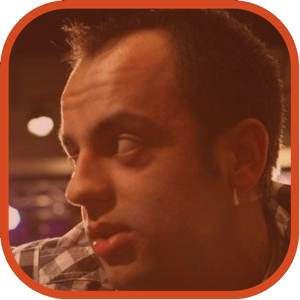 Posted by Andrey Malskiy Categories: Cell Phones, Corporate News, Handhelds, Home Entertainment, Movies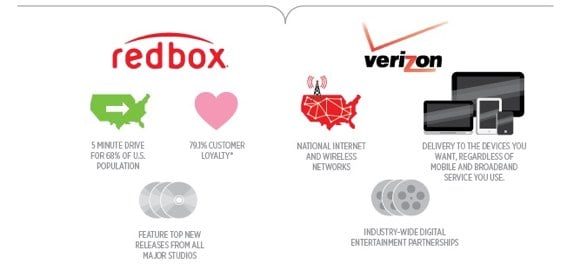 As Netflix continues to bleed customers (although that trend seems to have slowed down considerably,) Redbox has stepped in to save the day, well so we hope. The rental kiosk service will be taking a stab at video streaming options. With the success they've had with rentals, it was only a matter of time until the company jumped into on demand streaming. Set to be released later this year, Redbox will be available on your nearest handheld device.
Redbox will be partnering with Verizon to stream their video selection, and it appears that Verizon will be managing their service and streaming content. Though there are no set details as to how the service will work, what it will cost, or when it will launch. This is definitely an interesting one though, so we will be keeping our eye on this one.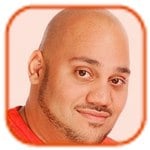 Posted by Andru Edwards Categories: Accessories, Features, Home Entertainment, PC / Laptop, Family, Techies, Under $100, Under $500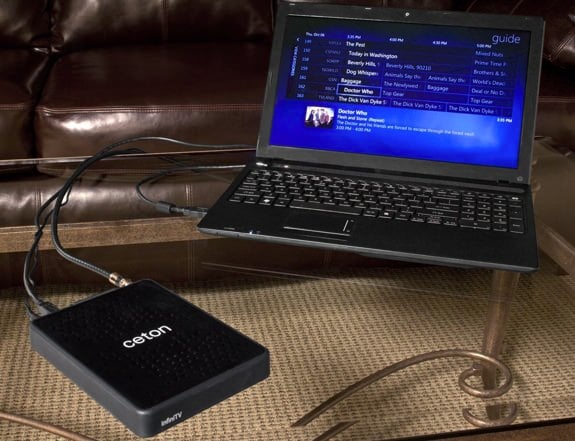 The Ceton InfiniTV 4 USB is one of the cooler items we're featuing in our 2011 Holiday Gift Guide. It basically turns your computer into a fully-functional live TV DVR. We know that features like Media Center exist on PCs, but the problem is that, until now, it's been hard to get a good signal into your computer. The InfiniTV 4 USB fixes that. It's a CableCARD adapter that plugs into your machine using USB. So all you need to do is insert a CableCARD from your cable provider, plug in your cable cord, and plug in to your computer. From there, you'll have access to all of the cable channels that you subscribe to, and you can record up to four different channels at once. See? We told you this was cool. Great for rooms where you only have a computer and no television, but also great if you want to incorporate a Mac or PC into your home theater setup, as it eliminates the need for a cable box, meaning you save on that montly rental fee. The Ceton InfiniTV 4 USB sells for $299, but you can get one on Amazon for $269, saving yourself 10%.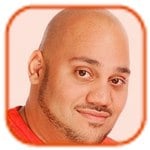 Posted by Andru Edwards Categories: Apple, HDTV, Home Entertainment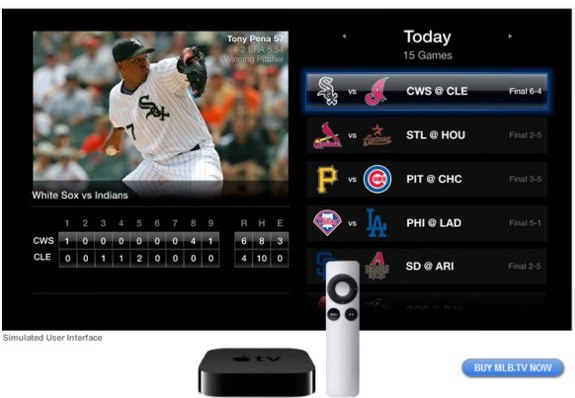 As soon as Walter Isaacson's biography of Steve Jobs hit the streets, buzz about a possible Apple television set has hit a fever pitched. The idea was renewed based on comments Jobs made that he had finally "cracked" the interface for such a device. Now a new report suggests that we may have already met that interface: Siri.
It's been less than a month since the new digital voice assistant on the iPhone 4S debuted to the public, but Apple may already have plans for it to feature as the controller of a connected TV. Nick Bilton, writing for the Times' Bits blog, says Apple engineers tried one thing after another in their search to simplify or do away with the remote control. After floating ideas like a wireless keyboard or iPhone control, they eventually had their eureka moment: just talk to it.
Although the report cites anonymous sources who say Apple has a television in the works, it's not clear if the information about Siri as a controller comes from them or is Bilton's speculation. It does seem like a logical move for Apple to include Siri in future products, particularly any TVs it may be working on. However, it remains to be seen if consumers fully embrace it as a control mechanism or see it as a barely useful extra. In addition, integrating Siri would require a level of electronics that most TVs don't have, pushing the price up.
Click to continue reading Will the Apple TV set be driven by apps and Siri?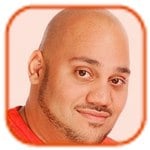 Posted by Andru Edwards Categories: Features, HDTV, Home Entertainment

The TiVo Premiere Elite was released this week, and many have been wondering if the only changes are the addition of a couple of tuners, and more hard drive space. Well, as it turns out, one immediately noticeable difference is just how fast the Elite is when compared to the non-Elite TiVo Premiere. In fact, it boots up in half the time, and you can move through the menus virtually lag-free. A thread on the TiVo Community forum goes into detail on what we know about the Elite so far:
Newer 14.9 software (instead of 14.8)
Newer kernel revision 2.6.18 buildmaster93 (instead of buildmaster64)
Newer GCC 4.2.0 compiler used (instead of 3.3.4)
1024 MB of RAM (instead of 512 MB)
SMP support enabled during boot process (instead of ?)
Quad Tuner support (instead of dual cable & dual OTA)
After the break, we've got the full breakdown of what each of those changes means, and how they make the Elite a powerful and worthwhile beast. If you're interested, you can pick up the TiVo Premiere Elite now on Amazon.
Click to continue reading Why the TiVo Elite is so much faster than the TiVo Premiere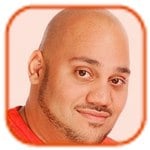 Posted by Andru Edwards Categories: HDTV, Home Entertainment

TiVo's four-tuner Premiere Elite box is now available. Some were able to grab them over the weekend, prior to the official launch, and have been digging deep into the system to find changes, improvements, and bugs. The big rumor is that this TiVo is packing dual core support, and also makes multi-room Premiere-to-Premiere streaming a reality (so, no more needing to copy a show from one box to another.) There were a bunch of features that seemed to go missing, but we're guessing they've been lit up today alongside the launch of the box.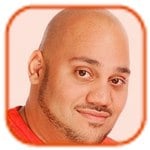 Posted by Andru Edwards Categories: Accessories, Apple, Home Entertainment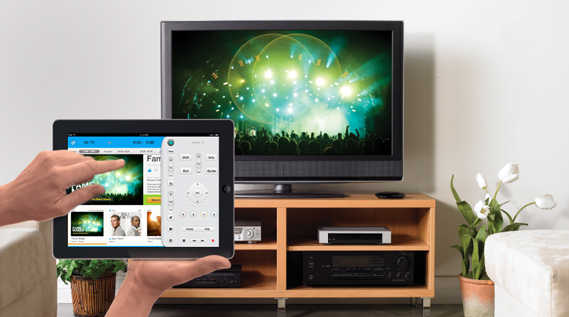 Logitech is releasing a new product that will turn users' iPads into Harmony remotes by Halloween. The Logitech Harmony Link is the company's newest Harmony remote product, but it's not a device you hold and manipulate to control your home theater. It's a wireless device that can connect to your iPad, iPhone, or Android smartphone to let it function as a universal remote.
The Harmony Link is a disc-shaped device you place near your home theater to control all your devices. It functions as an infrared blaster, sending remote commands to your HDTV, Blu-ray player, set-top box, or compatible game console. The device itself can send infrared commands, and it comes with an infrared blaster so you can keep it in a cabinet with your other home theater devices and still send commands to your HDTV. It then connects to your Wi-Fi network, and can be controlled by any iOS device or Android smartphone through the Harmony Link app.
Click to continue reading Logitech Harmony Link turns iOS and Android devices into full-fledged remote controls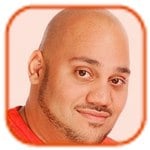 Posted by Andru Edwards Categories: Editorial, Home Entertainment

I've been a TiVo fan for many years, and a subscriber for about ten of those years. I've had various TiVo machines and have been happy with the performance of my HD TiVo. But like any tech-geek, I'm always interested in what's new.
The TiVo Premiere, released last year, intrigued me because of its HD interface, improved UI, larger storage capacity, and 1080p support. The specs sounded great and I was ready to upgrade my system, but as it approached time to pull the trigger, I began hearing stories of sluggish UI performance. Threads posted on TiVoCommunity.com indicate that the second core of the dual-core processor is disabled for stability reasons, thus crippling its Flash-based interface.
This week, TiVo announced the Premiere Elite ($499), which features four tuners and 2 terabytes of storage. Will it have a better processor that will take advantage of the HD UI or will it be more of the same? Unfortunately, I have a hunch that it will be more of the same.
Click to continue reading TiVo Premiere Elite: TiVo's swan song?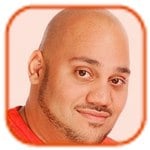 Posted by Andru Edwards Categories: Home Entertainment

TiVo is continuing their course of being one of the absolute slowest hardware companies out there between product cycles with the announcement of the TiVo Premiere Elite. What's makes the Elite different from the Premiere XL? Well, for starters, this thing has four tuners, so it can record up to four different programs at once. You can watch any of the four, or view a fifth already-recorded program, so that's pretty nice. It's also got a 2 TB hard drive in it, which can hold up to 300 hours of programming. Like the XL, it's THX-certified, which probably doesn't mean much to many people out there, but hey--it's a nice-to-have. The one thing about the Elite is that, despite the name, it actually can only record digital cable and FiOS programming. No over-the-air or analog access here.
No launch date has been set for the TiVo Premiere Elite, but we do know that when it launches, it'll cost $499. Service will be extra, and you can choose the $19.99 per month plan or the $499 lifetime plan.
Read More

| Premiere Elite Product Page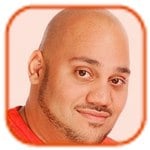 Posted by Andru Edwards Categories: Corporate News, Home Entertainment, Internet, Movies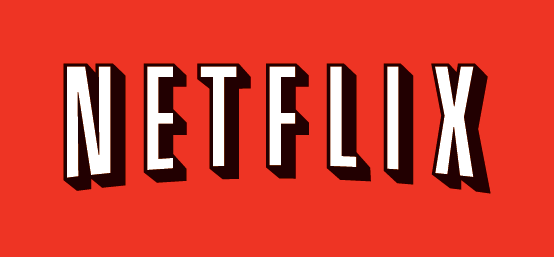 Netflix has officially expanded its business into Latin America: Brazil's the first country to receive the company's streaming movies and television shows, and Netflix plans to roll its service out to a total of 43 different countries in Latin American and the Caribbean over the next week.
Just looking at the numbers, Netflix will be able to bolster its current user count of around 23 million people –only consisting of American and Canadian viewers up until today – by the percentage of Latin America's roughly 205 million Internet users that could potentially tune in to their new streaming service. It's a big audience with potentially big rewards for Netflix, which is perhaps why the company spent so much time performing its due diligence to determine just how its Latin American audience views movies and TV shows.
"We've licensed thousands and thousands of hours of feature films, classic favorites, gripping telenovelas, documentaries and kids shows we know you'll enjoy," wrote Rochelle King, Netflix vice president of user experience and design, on the company's blog.
Click to continue reading Netflix now streaming in Latin America, starting with Brazil
© Gear Live Inc. – User-posted content, unless source is quoted, is licensed under a Creative Commons Public Domain License. Gear Live graphics, logos, designs, page headers, button icons, videos, articles, blogs, forums, scripts and other service names are the trademarks of Gear Live Inc.