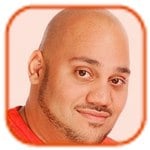 Posted by Andru Edwards Categories: Daytime, Talk Shows, CBS, News,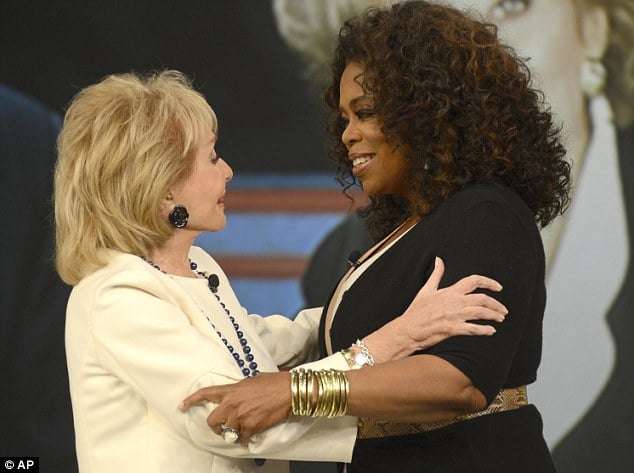 Oprah Winfrey and Hillary Clinton surprised Barbara Walters on her final episode of The View.
The veteran American broadcaster will retire today at the age of 84 and she was joined by a host of A-list stars, including Michael Douglas, who helped bid farewell to the star at the taping of her last episode yesterday. Barbara struggled to hold back the tears as Oprah, 55, brought out 25 female news anchors - including Katie Couric and Diane Sawyer - who have all been inspired by her six-decade career.
Click to continue reading Oprah Winfrey Surprises Barbara Walters on Final 'View'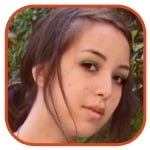 Posted by Robin Paulson Categories: Biopics, Drama, Political, Casting, Celebrity Gossip, Rumors, Upcoming Releases,
The list of actresses rumored to be in the running to portray Senator Hillary Clinton in Rodham has just been shortened by one.
When answering questions at a press conference for the charity event Sound of Change in London last night, Jessica Chastain made it clear that she is not being considered for the role. "No, that's actually not true. I found out about the project online, but, yeah, there's a lot of stuff out there," she said.
Reese Witherspoon, Amanda Seyfried, and Scarlett Johansson are among the other actresses believed to be in the competition for the coveted role. The Spectacular Now director James Ponsoldt will helm the biopic and has already spoken generously about the actresses in the running: "They're all wonderful actresses. We're very fortunate that a lot of really great actors are interested in playing these roles. We're in an enviable position."
Rodham will focus on Clinton's early days in Arkansas during the Watergate scandal.
Read More

| Huffington Post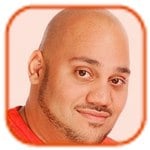 Posted by Andru Edwards Categories: Movies, Television,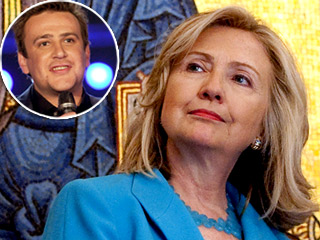 Jason Segel has revealed how he was rejected by Hillary Clinton.
The funnyman has previously joked that the former First Lady is the mystery matriarch on his show How I Met Your Mother, and after hearing his repeated references to her, Hillary wrote Jason a hilarious note turning town the chance to appear on screen with him.
"'Everyone always asks me, like on a red carpet or wherever, 'Who is the mother?' I always say Hillary Clinton as a joke. I got a letter in the mail. I got a rejection letter from Hillary Clinton," he said on Late Night with Jimmy Fallon.
Click to continue reading Hillary Clinton Rejects Jason Segel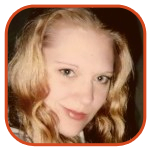 Posted by K.C. Morgan Categories: Kind Acts, Videos,
Hillary Clinton, two-time First Lady and the current Secretary of State, has made this inspiring video for gay youth.
Teen abuse, bullying and suicidal tendencies have recently been exposed by the media, sparking the outpouring of support from gay and straight stars alike.
Clinton is among many celebrities and public figures who have delivered an "It Gets Better" message for homosexual teens.
Read More

| Perez Hilton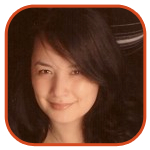 Posted by Veronica Santiago Categories: New Line, Universal, Adaptation, Drama, Period, Romance, Comedy, Casting, Celeb News, Celebrity Gossip,
Here's a quick look at some of the casting announcements made recently:
Jodie Foster: The actress will reteam with her Maverick costar later this fall for a quirky comedy. Mel Gibson has been cast as depressed man who treats his beaver hand puppet like a real person. Foster will play his wife, the other real person in his life. Jodie will also helm The Beaver, her first directorial project since 1995's Home for the Holidays.
Click to continue reading Casting Corner: Jodie Foster, Zooey Deschanel and More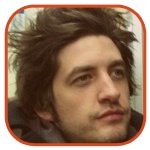 Posted by Shawn Harris Categories: Domestic Policy, Editorials, Elections, Foreign Policy, Humor, Media,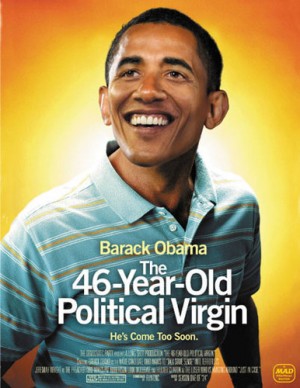 "Depuceleler." A term that was used quite often by one of my favorite authors of the late 1700's, Marquis de Sade. "Depuceleler" is quite applicable in today's political climate, especially dealing with the new administration and President-elect, B. Hussein Obama. As this new great hope of change was escorted on his magic carpet into the White House by the flirting and slobbering persistent media ushering him along the coital path to the most important office in the world, one must stand erect and take notice. Such a shame that our traditional center right country was forced into the longest voyeuristic courting phase that it has ever seen. You have Obama: the strapping, intelligent, slightly arrogant, fresh, eager bachelor thrown upon the dais running on inexperience and charm and then the pursuant experienced media: soliciting, confident, persistent, daddy fawning over every move and action.
B. Hussein Obama at first didn't seal the "depuceleler." Like any good tease he rounded third base, but protected himself in lambskin, ultra thin boundaries capable withstanding any disease rattled attacks or overzealous fanatics that came in contact with his anointed armor.
With constant pressure from the radical Left-wing sites (you know who they are) on the media, the President-elect is in a compromising position. Keeping his fly zipped and his hands firmly above the waist, caressing the outer area of the same bloc who voted him into office he treads the line with his recent nominations. Larry Summers (Economics Advisor), Robert Gates (Defense Secretary), Tom Daschle (Health and human Service), Hillary Clinton (Sec. of State) and the announcement of Rick Warren for his invocation threw his early pursuers into a dither and off their game. How dare their potential partner, the one they lavished their attention on, spent millions, the one they tirelessly courted and made into an iconography figure dare flirt with the traditional America that they so despise? This cat and mouse game is in the final three years of the foreplay phase. The first six months of his presidency will be the tell-tale sign if he can stay strong or finally after constant pressure, "give it" up. Let's hope he/it doesn't break because it will be a leak felt all across the world.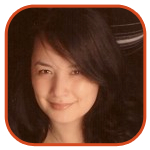 Posted by Veronica Santiago Categories: Comedy, Late Night, NBC, Saturday Night Live, Video,
Although she had intended to move on from Saturday Night Live, Amy Poehler delivered an early Christmas present to her fans this weekend.
Poehler, who has been absent from the late-night program since giving birth on October 25, appeared in two segments during yesterday's broadcast. After reprising her role as Hillary Clinton - who else could possibly play the future Secretary of State? - she reunited with Seth Meyers for another edition of the Weekend Update.
Could Clinton's new cabinet position mean additional SNL appearances from Amy in the future? Keep your fingers crossed!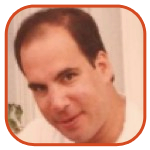 Posted by Charles Mitri Categories: Editorials, Foreign Policy, Foreign Relations, War,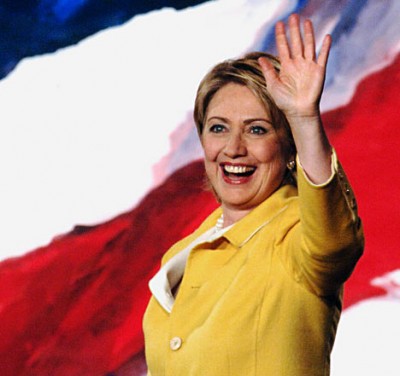 With Inauguration Day less than two months off, President-Elect Barack Obama will tap former First Lady and current U.S. Senator Hillary Rodham Clinton (D-NY) to be Secretary of State in his administration. She is expected to accept the post, which will be announced after the upcoming Thanksgiving holiday.
A recent AOL readers poll showed Clinton's nomination to be a popular choice with 73% giving it a thumbs up rating, 21% gave it a thumbs down and 6% weren't sure. A total of 32,148 participants took part in the poll.
Clinton will face some daunting tasks right from the get go - ending the police action in Iraq, repositioning troops to face ongoing terrorist activity in Afghanistan, repairing alliances with European allies and expanding American alliances to include China and possibly Russia. If election issues are an indication, arranging for timely troop withdrawals from Iraq and addressing the Afghan situation would seem to be at the top of Obama's foreign policy agenda. Although the topic hasn't been broached since the election, finding and either capturing or killing Osama bin Laden, head of the terrorist organization Al Qaeda, also seems to be a top priority.
Click to continue reading Barack Obama to tap Hillary Clinton as Secretary of State
Read More

| New York Times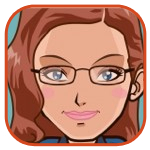 Posted by Cynthia Guenthner Categories: Elections, Law,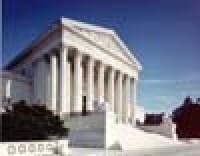 With only a few short days to go before the November 4th presidential election, Attorney Philip Berg is appealing his "Obama eligibility" lawsuit to the U. S. Supreme Court. On Thursday, Berg filed a Writ of Certiorari and an application for an immediate injunction to stay the election. The story of the case, virtually absent from the mainstream media, is heavily detailed in Berg's website, Obamacrimes.com.
Berg's suit, Berg v. Obama, No. 08-cv-4083, had been dismissed in a Philadelphia, Pennsylvania, federal court on the grounds that, as Berg states, "According to [federal] Judge Surrick, we the people have no right to police the eligibility requirements under the U. S. Constitution."
Click to continue reading Could Another Presidential Race End Up in the Hands of the Supreme Court?
Read More

| Obama Crimes

Posted by Sal Traina Categories: Editorials, Elections,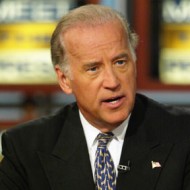 Last week on the campaign trail, Republican presidential candidate John McCain focused on Democratic nominee, Barack Obama's radical associations. The unrepentant terrorist William Ayers, slum-lord Tony Rezco, and controversial pastors, Jeremiah Wright and Father Flager, are just some of the names tied to Obama. Even though there is plenty of proof that back up McCain's claims, the media has let them go unnoticed.
While campaigning in his hometown of Scranton, Pennsylvania today, Democratic Vice presidential nominee Joe Biden said of McCain's above comments, "every single false charge, every single baseless accusation is a simple attempt to get you to focus on something other than what's affecting your family and your country." Former President Bill Clinton and his wife, Senator Hillary Clinton, were also there to join Biden onstage.
Click to continue reading Joe Biden In Pennsylvania Today
© Gear Live Inc. – User-posted content, unless source is quoted, is licensed under a Creative Commons Public Domain License. Gear Live graphics, logos, designs, page headers, button icons, videos, articles, blogs, forums, scripts and other service names are the trademarks of Gear Live Inc.