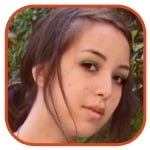 Posted by Robin Paulson Categories: Sports, Television, Divorce, Features, Rumors,
It looks like Aaron Carter won't be having that second chance with Hilary Duff anytime soon.
The Lizzie McGuire star recently appeared at an ASPCA event in Los Angeles and made some comments when asked about her estranged husband, Mike Comrie, that have folks suspecting that the pair might get back together.
"I don't think Mike would ever go anywhere... I mean, we are really dedicated to taking care of [our son] Luca, and we're really good friends who spend a lot of time together," Duff, 26, said.
The pair - who separated back in January - have been spotted together recently. "We have Luca as our main priority, but we do care a lot about each other. We're adults and we're making our way through life. Sometimes you do that together and apart and we're gonna be and we're going to do it in the most peaceful way possible," Duff explained.
Read More

| Us Magazine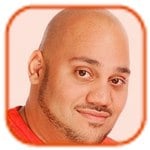 Posted by Andru Edwards Categories: Music, Television, Break-ups,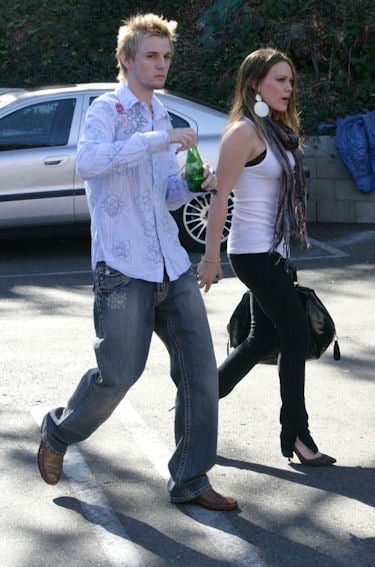 Hilary Duff's ex-boyfriend Aaron Carter wants her back.
The 26-year-old singer-and-actress - who announced she had separated from husband Mike Comrie after three years of marriage in January - dated the former pop star for 18 months when they were teenagers and he now says their split is one of his biggest regrets.
After retweeting a picture of his former girlfriend which was captioned, "Hilary Duff is flawless," Aaron then tweeted, "Don't be that stupid douche that loses the love of your life forever.. Like me.. I'll spend the rest of my life trying to better myself to get back to her. I don't care what ANY of you think. [sic]."
And the 26-year-old star admitted laying bare his feelings had made him nervous. "That tweet just gave me an anxiety attack [sic]," he added.
Click to continue reading Aaron Carter Wants Hilary Duff Back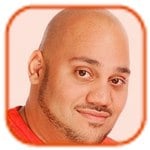 Posted by Andru Edwards Categories: Collaborations, Gossip, Electronic, Pop,
Charli XCX wants to write a song for Hilary Duff.
The 21-year-old singer/songwriter, who is behind Icona Pop's hit "I Love It," is eager to be involved in Hilary's first album in five years, after she submitted a song for Britney Spears' latest record.
"I want to write a song for someone like Hilary Duff, she's making a comeback and I want to be involved, it would be awesome. The Britney song didn't get used but there might be something with Icona Pop's next record and there's a lot of cool things in the pipeline," Charli said.
Meanwhile, the "Stay Away" singer is also focused on recording her own album, the follow-up to last year's True Romance, which she promises will be "aggressive." She told BANG Showbiz, "I've been working on my second record for four months, mainly in Stockholm. It's very much punk inspired, it's way less electronic but it's not going to be a massive departure for people who liked my first record. It's still a pop album but it's aggressive. I've been listening to The Hives a lot. I've written about 20 songs for it, I feel like I'm eight songs in [recording] but that could all change, I could decide I hate them. I want to have it done by February."
Click to continue reading Charli XCX Wants to Write for Hilary Duff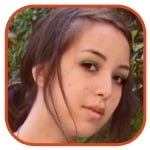 Posted by Robin Paulson Categories: Movies, Sports, Television, Divorce,
While other celebrities are off getting engaged or married to their longtime loves, Hilary Duff and former hockey player Mike Comrie are unfortunately calling time on their own marriage.
Confirming the split today, the stars' representative stated that they "have mutually decided [upon] an amicable separation... They remain best friends and will continue to be in each other's lives. They are dedicated to loving and parenting their amazing son, and ask for privacy at this time."
An insider close to the couple said that "there was no major incident – no big event between the two of them. They really did drift apart. They have put effort and thought into this decision for a long time. They tried couples therapy, but in the end, they realized at this time, they work better as friends. And they really are great friends."
Click to continue reading Hilary Duff Separates From Husband
Read More

| People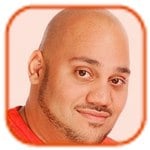 Posted by Andru Edwards Categories: Artist News, Pop,
Hilary Duff is not going to make a "provocative" return to music.
The former child star has taken a break for almost four years, but isn't planning a raunchy comeback like Miley Cyrus made in 2013, because it doesn't fit with her personality.
"The music has changed a lot since I was last recording. There are a lot of artists out there being really provocative, wearing certain clothes and performing in certain ways, but right now that's just not me. I've always tried to stay true to who I am and present that to the public because I think when you're not authentic, people can smell it on you. Besides, if everyone's doing the same thing then even being provocative isn't really provocative."
"Dignity" singer Hilary, 26, is glad she took a step away from the limelight to recharge and lead a normal life which has seen her marry her husband, former ice hockey player Mike Comrie in 2010 and have her first son, Luca, who is now 21 months old.
Click to continue reading Hilary Duff Rules Out Provocative Return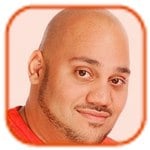 Posted by Andru Edwards Categories: Comedy, Drama, FOX, Announcements, News,
Hilary Duff is returning to TV.
The actress - who shot to fame in Disney's tween show Lizzie Maguire - has taken some time out of her career recently to focus on her marriage to Mike Comrie and their five-month-old son Luca but is thrilled to have signed a development deal with 20th Century Fox which will see her make her small screen return.
"Ok it's official! Very excited about my development deal with 20th century fox!! t.v. here I come! 😊 (sic)" she wrote on her Twitter.
According to Deadline, the generous deal states the studio must develop a half-hour episodic sitcom for Hilary, but if it falls through Fox can cast her in another comedy or drama series.
(FYI - You can also follow TV Envy on Twitter.)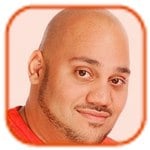 Posted by Andru Edwards Categories: Movies, Television, Legal Issues,
Hilary Duff is in the process of getting sued after being accused of smashing her Range Rover into the back of another car in 2010.
According to the lawsuit, filed yesterday in Los Angeles County Superior Court, Hilary was driving around in the California city on December 12, 2010 when she collided with a vehicle driven by Rachel Owens.
Rachel claims she suffered "great mental, physical and nervous pain and suffering" ... and needed multiple doctors and surgeons to treat her unspecified conditions, according to TMZ. She also thinks her injuries prevented her from going to work and although she doesn't state her career in the documents, she anticipates she will be "prevented from attending her usual occupation for a period of time in the future."
The alleged victim is suing the actress and singer for unspecified damages.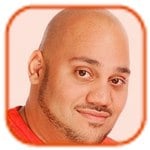 Posted by Andru Edwards Categories: Sports, Television, Celebrity Babies, Child Stars, Features,
Hilary Duff thinks having her 10-week-old child Luca Cruz with ex-NHL player Mike Comrie has made their marriage even stronger.
"It's made [our marriage] stronger. Having a baby is a lot of hard work and you really depend on each other for a lot. There is so much love...you can't imagine it until it happens to you and you look at your husband and you're like 'we did this together.' There is so much purpose now, there was before but it is just on a whole other level there is so much joy and excitement every single day. [There's] lots of hard work, [but] its fantastic. [Having a child] has just done so much for our family. Mike and I were married before and that's a great feeling but to really have a child and feel that connection, that unit, it really has been an incredible journey."
Click to continue reading Hilary Duff: Baby Made My Marriage Stronger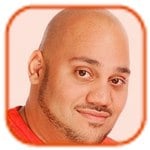 Posted by Andru Edwards Categories: Celebrity Babies, Child Stars, Photos,
Hilary Duff has posted the first picture of her baby on Twitter. The singer-and-actress shared an image of two-week old son Luca Cruz's feet on the social networking site, saying he has her "favorite little feet."
Hilary - who has Luca with husband Mike Comrie - has also returned to her exercise regime, taking up pilates and leaving her young baby with her mother. "Did a little Pilates today.Felt so good to stretch!Little man had a visit with grandma and did so well! I'm lucky to have my fam so close 😊(sic)" she wrote on Twitter.
(FYI - You can also follow VIP Breakdown on Twitter.)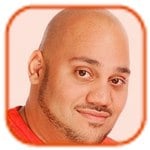 Posted by Andru Edwards Categories: Sports, Television, Celebrity Babies, Pregnancies,
Hilary Duff has given birth to a baby boy.
The singer-and-actress and her husband Mike Comrie welcomed son Luca Cruz Comrie into the world on Tuesday, and the couple are thrilled with the new addition to their family.
"Welcome to the World Luca Cruz Comrie! Tuesday evening, we became proud parents of a healthy 7 pound 6 ounce beautiful boy. We are overjoyed and feel like the luckiest parents in the world," said Hilary, writing on her Twitter page.
Hilary, 24, was thrilled when she found out she was pregnant and admitted she couldn't wait to meet her son: "People keep saying to me, 'Sleep right now. Get your sleep!' I keep saying, 'I just want the baby here! I want to play and I'm ready to see what he looks like.'"
(FYI - You can also follow VIP Breakdown on Twitter.)
© Gear Live Inc. – User-posted content, unless source is quoted, is licensed under a Creative Commons Public Domain License. Gear Live graphics, logos, designs, page headers, button icons, videos, articles, blogs, forums, scripts and other service names are the trademarks of Gear Live Inc.