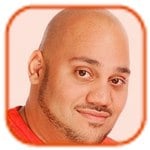 Posted by Andru Edwards Categories: Home Entertainment, Music, Videos,
Check out how ridiculously simple it is to set up a Sonos component, in this case, the Sonos Play:1 wireless speaker.
Be sure to head on over to the Gear Live YouTube channel for more of our tech video goodness!
Click to continue reading How to set up Sonos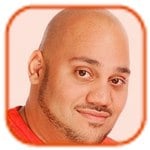 Posted by Andru Edwards Categories: Apple, Wearables, Features, Podcasts, Videocasts, Videos,
When Apple launched the Apple Watch, it shipped with 10 distinct watch faces that you can choose from. Even better, many of the Apple Watch faces also feature varying levels of customization, allowing you to add complications like the date, calendar appointments, fitness data, and more. In this episode, I show you how to change the watch face on your Apple Watch, as well as customize the faces to your specific liking!
You can pick up the Apple Watch now from the Apple Store online.
Don't forget to subscribe to Gear Live's YouTube channel--also, we are giving away awesome perks for our Patreon backers - thanks for your support!
Click to continue reading Bleeding Edge TV 534: How to change & customize watch faces on the Apple watch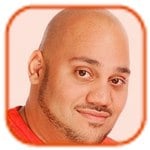 Posted by Andru Edwards Categories: Movies, Child Stars, Kind Acts, Meltdowns,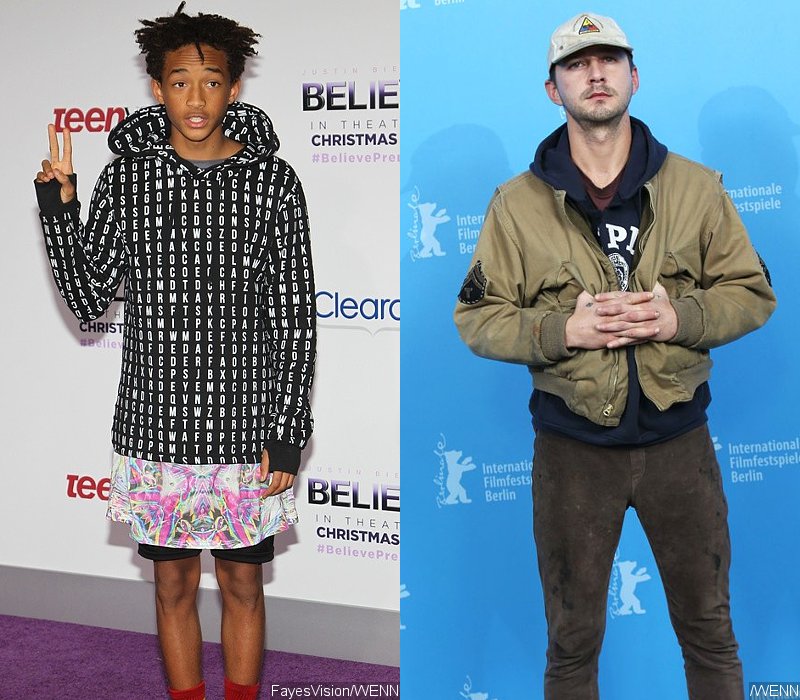 Jaden Smith has reached out to Shia LaBeouf, insisting he has a "fellow insane" friend in him.
The 15-year-old star tried to visit the 27-year-old Hollywood actor - who wore a brown paper bag over his head to the German premiere of his new film Nymphomaniac earlier this month and has repeatedly insisted he is no longer famous - at his #IAMSORRY silent art installation in Los Angeles, and though they never got to meet, Jaden wants Shia to know he is "seriously" there to give him support.
Click to continue reading Jaden Smith: I'm Here For You Shia LaBeouf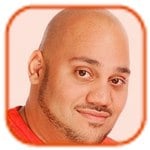 Posted by Andru Edwards Categories: Features, How To, Fruit,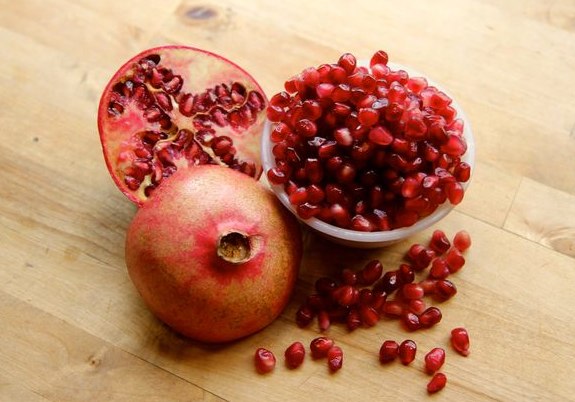 If you've ever eaten a pomegranate, you've likely encountered the frustrating task of removing the seeds--but there's a better way. Rather than fighting a spoon (or your fingers) through the various nooks and crannies, splattering yourself with pomegranate juice stains in the process, try this much easier, faster approach to deseed a pomegranate:
Cut off the ends of the pomegranate, creating two flat surfaces on the ends.
Cut the pomegranate in half, and twist each half a bit to loosen the delicious seeds that are held within
Grab something sturdy like a wooden spoon, and hit the flat part of the pomegranate half that you created in the first step. The seeds should easily fall out, so make sure you have a bowl or container underneath the pomegranate that you're hitting
Enjoy!
Give it a try, and let us know how it works out for you in the comments! If you want more a more detailed tutorial full of pictures, head on over to Instructables.
Read More

| Instructables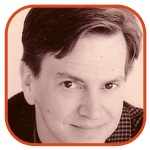 Posted by Tom Mason Categories: Editorials,
The images and news reports coming out of Japan are absolutely heartbreaking.
If you're an artist and would like to do something to help out, Wednesday's Heroes has a way to contribute.
Craig at the site has started an art auction and he's looking for donations from folks who want to participate. Details at the link. The Fraim Brothers, Mitch Byrd, Gene Colan, and Robert Pope already have stuff up with more to come.
Tom Spurgeon at The Comics Reporter has a number of related links to other ways you can help, along with announcements related to those affected by the crisis.
Robot 6 also has a nice round-up of helpful links.
Japan was a big help to the US following Hurricane Katrina and the US comics industry is very closely aligned with the Japanese manga industry, so if you can please lend a hand.
[Artwork: News photo of Sendai]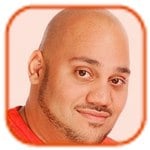 Posted by Andru Edwards Categories: Apple, Cameras, Cell Phones, Handhelds,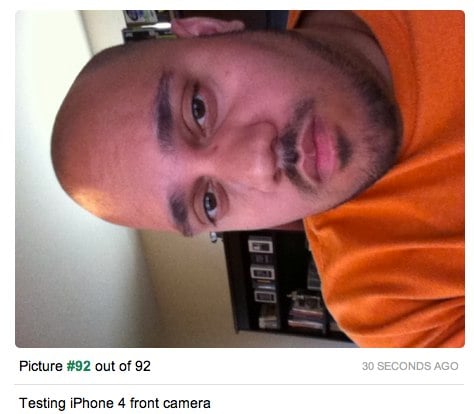 Looks like we found another iPhone 4 oddity. It looks like taking and sharing pictures with the iPhone 4 may have a couple of bumps in the road. The iPhone 4 uses scantily-supported JPEG orientation flags for photos rather than actually rotating the pixel data, causing many online services (Dailybooth and Facebook included) to interpret portrait-oriented photos as landscape and then turning them on their side. As you can see above, I took a self-portrait and sent it in to Dailybooth, and it appeared as a landscape image.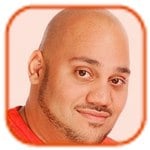 Posted by Andru Edwards Categories: Apple, Cell Phones, Handhelds,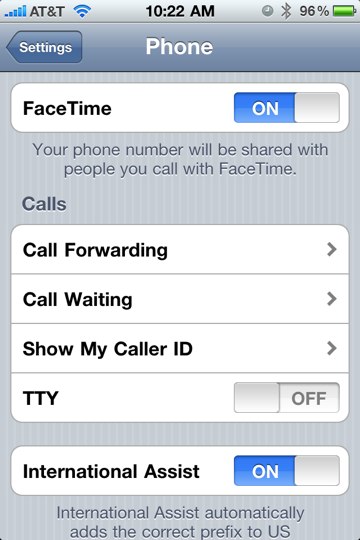 FaceTime is one of the major new iPhone 4 features that set the smartphone apart from others, but we've been hearing that quite a few people are unable to place a FaceTime call from their iPhone 4, despite both parties being connected to Wi-Fi, which is the only requirement. In fact, we had the same issue when we tried to fire up our first FaceTime chat while at the Apple Store during iPhone 4 launch. I immediately walked over the to Genius Bar, figuring that my iPhone 4 wasn't recognizing the fact that it had a front-camera or something, and the Genius was stumped, too. He was also in charge of handing out iPhone 4 units, so we didn't have his full attention anyway. While he was doing his thing, we looked through the Settings area to see if there might be something there. As it turns out, there was.
For whatever reason, not all iPhone 4s are shipping with FaceTime enabled. The person I was with had just bought his iPhone 4, same as I did, and his had FaceTime enabled by default, while mine was disabled by default—both straight out of the box. If you are experiencing the same, first thing you should do is go into Settings, then Phone. Right beneath your phone number will be the FaceTime toggle. Switch it to "ON" and you are good to go.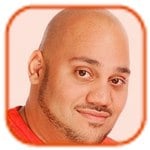 Posted by Andru Edwards Categories: Upcoming, Announcements,
Mind Camp 6.0 is coming up in two weeks, and it looks like we still need a local Seattle company to help us sponsor dinner for the event. If you represent a company, feel free to contact us. If you're an attendee and think your company fits, please point them to us. Meanwhile, we continue our search. We definitely want to be able to provide dinner at the event like we've done in the past! Worst case scenario, we will break for a couple of hours in the evenings to let attendees grab food locally.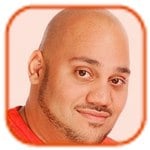 Posted by Andru Edwards Categories: Celeb News, Celebrity Gossip, Rumors,
Troubled young starlet Mischa Barton has a "sober coach."
Producers on the Barton's new TV show, The Beautiful Life, have hired someone to stay with her at all times following her hospitalization under involuntary psychiatric hold at Los Angeles' Cedars-Sinai Medical Center in July.
A source said, "Mischa is doing great since she returned to work, but after a chat with show bosses she agreed she would appreciate some extra support."
The appointment of a sober coach comes after the 23-year-old star's friends admitted they were worried the Homecoming actress was jeopardizing her recovery after she was seen partying at the All Points West music festival in New York just days after she left hospital.
Family friend Eric Ziegenbein said, "It's scary to see her out right after she's received treatment. When I found out she'd been partying again, I was shocked. I thought she would chill out for a bit. The fact she was out right away proves she's not taking things seriously enough. It was like a big 'f**k you.' She's too proud and independent sometimes."
Another friend, Suzanne Coppin, is frustrated Mischa isn't listening to the advice of loved ones and is trying to deal with her problems alone: "She has a support group, but it's obvious she's ignoring them. I'm disappointed she's not taking advice and is still doing her own thing."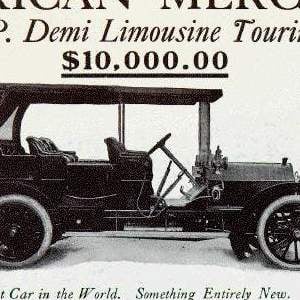 Posted by Drea Avellan Categories: Marketing, Social Media,
What the F*ck is Social Media: One Year Later, is a presentation by Marta Kagan depicting the impact of social media on our current culture. A great starting point for anyone just jumping into the social media bandwagon and a perfect way convince businesses to start taking social media seriously. The presentation explains that social media is about dialog with your consumers—it's no longer a monologue. Filled with statics, metrics and tips, What the F*ck is Social Media One Year Later is a great presentation that gives some insight into the social media world in a clean, easy to understand manner.
© Gear Live Inc. – User-posted content, unless source is quoted, is licensed under a Creative Commons Public Domain License. Gear Live graphics, logos, designs, page headers, button icons, videos, articles, blogs, forums, scripts and other service names are the trademarks of Gear Live Inc.