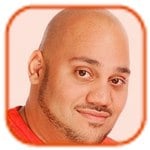 Posted by Andru Edwards Categories: Artist News, Concerts / Tours, Rock,
Paul McCartney has been released from hospital.
The 71-year-old musician was discharged by doctors last night after spending almost a week recovering from a mystery virus at St Luke's International Hospital in Tokyo, Japan.
The Beatles legend, who was forced to cancel the Asian leg of his Out There! world tour, was excited about being reunited with his family as he boarded a private jet heading back home. "Paul has really been through the mill. He was desperately sad he had to cancel those shows but he was really poorly. But he is on the mend which is great news," a source said. Paul's wife Nancy Shevell, 53, was by his bedside throughout the six days he spent in hospital.
The US leg of Paul's tour will go ahead as planned on June 14.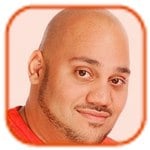 Posted by Andru Edwards Categories: Artist News, Concerts / Tours, Rock,
Paul McCartney has been hospitalized in Tokyo.
The Beatles legend had to cancel two dates of his Out There Japan Tour 2014 in the country's capital and Osaka after falling ill with a virus, which eventually led to him being sent to hospital.
"Since contracting a virus last week that led to the postponement of tour dates, Paul received successful medical treatment at a hospital in Tokyo. He will make a complete recovery and has been ordered to take a few days rest. Paul has been extremely moved by all the messages and well wishes he has received from fans all over the world," his rep said.
The 71-year-old rocker has also postponed a show in Seoul, South Korea, but is still set to continue with his tour of the US next month.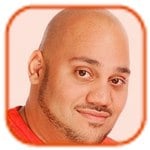 Posted by Andru Edwards Categories: Artist News, Concerts / Tours, R&B / Soul,
Janelle Monae is "devastated" she has had to cancel her Australian tour due to illness.
The "Electric Lady" singer, who was set to perform a number of dates on her Australian and New Zealand leg of her Golden Electric Tour, had been advised by doctors to scrap the gigs and rest.
According to Billboard, a statement issued by promoters, Live Nation Australasia, said, "It has been confirmed that the remainder of the Golden Electric tour has been canceled and there will be no rescheduled performances. Ms. Monae is devastated at not being able to perform for her fans and has vowed to return to our shores in the not-too-distant future. Ticket holders will be contacted by the relevant ticketing outlet to advise of the process for obtaining a refund."
On Saturday, Janelle canceled her Melbourne show after support act Kimbra's opening performance, even though her band was already set up. The singer then canceled Monday night's show in Sydney and has now pulled the plug on the remaining dates.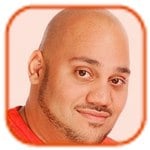 Posted by Andru Edwards Categories: Concerts / Tours, Rock,
Paul McCartney has been forced to cancel his Japanese tour due to illness.
The former Beatle is believed to have contracted a virus and has scrapped the two remaining dates on his Out There Japan Tour 2014 - a gig at the Nippon Budokan hall in Tokyo, where the band first during their first Japan tour in 1966, and a concert at Yanmar Stadium in Osaka.
A message on the 71-year-old star's website states that doctors have ordered him to have a "complete rest." Promoters Kyodo Tokyo said in a statement that Paul "will regrettably have to cancel the remaining Japanese shows. Paul is still not feeling better and this cancellation is unavoidable."
The star is reportedly "upset" about the situation as "he has only ever had to reschedule a handful of shows in his entire career" and hates disappointing fans. A statement from Paul on his website reads, "Thank you so much for your kind messages of support. I'm so very touched. Unfortunately my condition has not improved overnight. I was really hoping that I'd be feeling better today. I'm so disappointed and sorry to be letting my fans down."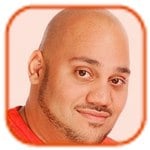 Posted by Andru Edwards Categories: Movies, Television, Celebrity Babies, Features,
Halle Berry is "healthy and happy" following the birth of her son.
The 47-year-old actress insists she's not stressing over her postpartum pounds after welcoming her second child Maceo-Robert, whom she has with her husband Olivier Martinez, into the world last October. "I'm healthy and that's really good. When you're nursing you can't really diet because you have to keep producing milk ... I'm healthy and I'm happy and that's all that matters," she said.
The brunette beauty - who also has six-year-old daughter Nahla from her previous relationship with Gabriel Aubry - believes Maceo has brought "joy" to her family and she is overwhelmed by the love she feels for him: "[Maceo's] perfect, just perfect. More love, more joy -- having a new baby in your family brings that."
However, Halle admits she and Olivier, 48, whom she married last July, are still trying to find the balance between parenthood and their demanding careers. "[A new baby means] less sleep. And I'm working on the TV show [Extant]. It's a new grind, it's a new rhythm. We're trying to get used to that. [But] we're managing," she explained.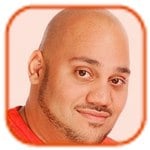 Posted by Andru Edwards Categories: Music, Features,
Jennifer Lopez has decided to go vegan.
The 44-year-old singer, who was a vegetarian for a brief period some years ago, has completely changed her diet by removing all animal products in an effort to stay in shape but admits she's missing butter.
"Being vegan, it's basically no dairy, no meat, everything is plant based and from the ground. Butter is the one thing I miss!" she said in a recent interview.
The "I Luh Ya Papi" hitmaker claims she would encourage others to go vegan and cut out meat, eggs, dairy products and other animal-derived ingredients all together, because it makes her feel good: "You do feel better. I do recommend the vegan diet because you wake up and feel great!"
Meanwhile, the singer, who has six-year-old twins Max and Emme with her ex-husband Marc Anthony, loves being an adult and having a family but admits she still sometimes feels as though she's a young singer.
Click to continue reading Jennifer Lopez Has Gone Vegan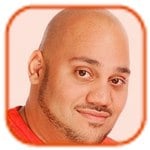 Posted by Andru Edwards Categories: Movies, Features,
Hugh Jackman insists he's doing "good" after receiving his second lot of treatment for skin cancer last week.
The Wolverine actor - who also had cancerous cells removed in November - believes he's "fixed" after undergoing a procedure to remove a Basel Cell Carsinoma (BCC) from the side of his nose last Friday.
When asked how he is doing following the treatment, he told PEOPLE.com, "My face? It's fine, it's good. Thank you for asking. I have a few stitches, I had a basal cell carcinoma taken out."
Hugh has also urged his fans to protect themselves from the damaging rays of the sun and to get themselves seen by a medical professional as soon as they notice any abnormalities on their skin: "Tell all your readers: get check ups, wear sunscreen. It's all about prevention."
Click to continue reading Hugh Jackman Doing "Good" After Cancer Treatment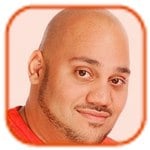 Posted by Andru Edwards Categories: Movies,
Hugh Jackman has been treated for skin cancer again.
The Wolverine actor - who had cancerous cells removed last November - has urged fans to protect themselves from the damaging rays of the sun after undergoing a proecudure to remove a Basel Cell Carsinoma (BCC).
Posting a picture on Instagram showing his bandaged nose, he wrote, "Another Basel Cell Carsinoma. All out now. Thanks Dr. Albom and Dr. Arian. PLEASE! PLEASE! WEAR SUNSCREEN! Huge thanks to Dr. Arian and Dr. Born for operating on my nose until 10:20pm! #SUNSCREEN [sic]."
BCC is a treatable and common form of skin cancer signified by lesions or growths on the outermost layer of the skin that "often look like open sores, red patches, pink growths, shiny bumps, or scars" and are "usually caused by a combination of cumulative UV exposure and intense, occasional UV exposure, the Skin Cancer Foundation says.
Click to continue reading Hugh Jackman Undergoes Cancer Treatment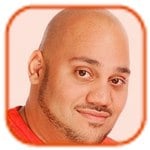 Posted by Andru Edwards Categories: Movies, Television, Pregnancies, Features,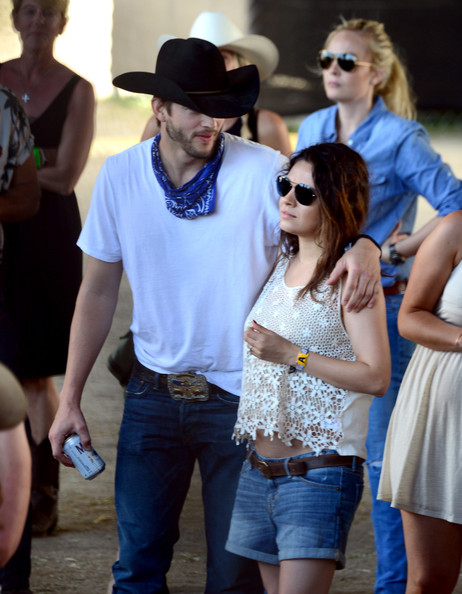 Mila Kunis is planning to have a drug-free natural birth.
The Black Swan actress is expecting her first child with fiance Ashton Kutcher and has vowed not to have a pain-numbing epidural injection to ease her labor, which may take place at home.
Speaking about her pregnancy for the first time, she said, "We thought about a home birth, we watched a couple of documentaries and spoke to some midwifes and people, and realised our hospital have the midwives and doulas who can do that. I'm going to do it as natural as I can, No epidural, I'm crazy, right. But I wanted this! I did this to myself, I might as well do it right. Well, I did have a little help..."
The brunette beauty also admitted Ashton has been so prepared during her pregnancy, he even stocked up on "goofy" foods he thought she might experience cravings for.
Click to continue reading Mila Kunis Wants Natural Birth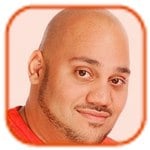 Posted by Andru Edwards Categories: Paramount, Biopics, Comedy, Celebrity Gossip, New Releases, Upcoming Releases,
Leonardo DiCaprio has reportedly "burned" himself out.
The Wolf of Wall Street star has been told to slow down by his friends as they fear his hectic work schedule is having a negative effect on his health and personal life. "Leo has been working like a demon over the past three years - and it's now starting to come back and haunt him. He's pretty burned out at the moment and suffering from insomnia from pushing himself so hard. Everybody is begging Leo to slow down but he's just very focused on making a lot of money right now -- to the exclusion of almost everything else," a source said.
However, it appears the 39-year-old actor has been investing his money wisely as he recently spent $10 million on a new four-bedroom apartment in New York. He also splashed out $8 million on an apartment adjacent to a $4 million home he already owns in the eco-friendly 2 River Terrace in Battery Park City last month. And in February, he spent $5.2 million on a six-bedroom mansion in Palm Springs, California.
Click to continue reading Leonardo DiCaprio's Friends Urging Him to Take a Break?
© Gear Live Inc. – User-posted content, unless source is quoted, is licensed under a Creative Commons Public Domain License. Gear Live graphics, logos, designs, page headers, button icons, videos, articles, blogs, forums, scripts and other service names are the trademarks of Gear Live Inc.