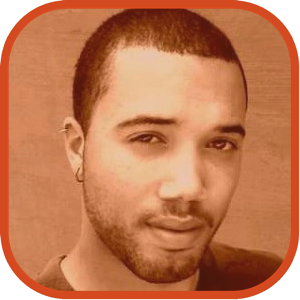 Posted by John Kilhefner Categories: Science,
The world's first operation and anesthesia done by an all robot team was conducted at Canada's McGill University Health Centre. The operation being one of extreme delicateness, a prostatectomy, was handled by two robots: DaVinci, a surgical robot, and McSleepy, an anesthetic robot. Both of whom were controlled by a team of surgeons from a workstation with 3D HD video control.
The robots allowed the team of surgeons to work with a precision not capable of by humans alone, allowing for a more precise and safe operation. The surgical team is planning to use this project to test more all-robotic surgery and anesthesia routines on more patients in different surgical situations. We are assured that the robots will not replace the doctors, but will only augment the surgical team to perform to their highest capabilities.
Read More

| TG Daily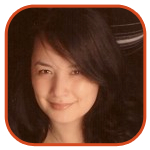 Posted by Veronica Santiago Categories: Daytime, Talk Shows, ABC, Syndication, Video,
"What more do you want?" - Sherri Shepherd questioning
Elizabeth Hasselbeck
the Republicans about the health care reform bill.
Whether you're for or against it, the HCR bill passed last night by the House probably has you talking. Well, at the very least, it has the ladies of The View fired up.
Although this morning's discussion initially focused on the shameful actions some people took during yesterday's proceedings, today's hot topic took a heated turn when Elizabeth Hasselbeck referenced those who were allegedly "bribed, bullied, and shut out" because they didn't want to vote "Yes."
I can only hear Kristen Wiig saying this phrase right now: "Just let me make my point - it'd be easy!"
Read More

| Entertainment Weekly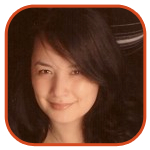 Posted by Veronica Santiago Categories: Television, Videos,
If you had enough money to pay for your own out-of-pocket medical expenses, how would you feel about insurance companies?
In this video for FunnyorDie.com, a group of celebrities - including Will Ferrell, Olivia Wilde and Jon Hamm - weigh in on the health care debate.
Should insurance companies have to pay when your child falls off a bike and breaks his leg? Scrubs' Donald Faison doesn't think so. And why should be offering our support to these providers? Because, as ER's Linda Cardellini points out, they "keep our selfish priorities in check when we can't."
Read More

| Just Jared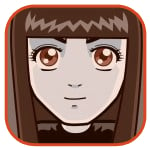 Posted by Sheila Franklin Categories: Internet, Science,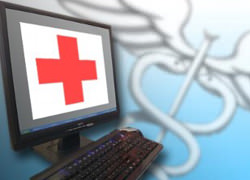 In a recent study from Pew and American Life Project, it was found that those who use the Internet for health information almost doubled in the last couple of years. Frequenters increased from 31% to 60%. The survey group contacted 2,253 people by landline and 502 by cellphone and found that 86% consult a health care professional while 68% ask friends or family. We expect that part of the reason is the high cost of health care these days. What the survey doesn't say is how many of those are hypochondriacs who tend to jump to WebMD at the first sign of a rash.
Read More

| ABC News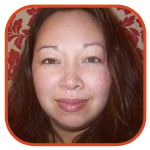 Posted by Monica Edwards Categories: Family, Personal, political,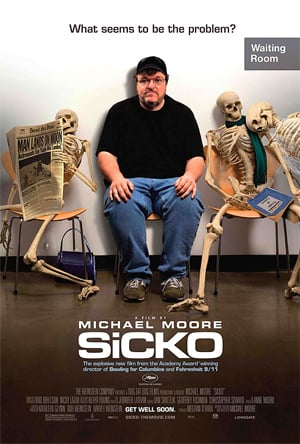 I am not, in the least, a person one would describe as politically active or knowledgeable in any way. I try not to be naive about what is going on in our government or our world for that matter but I don't take pride in the fact that I am not as versed in the world of politics as it pertains to me, as I should or would like to be. That is why I am surprised to find myself so impassioned to write about a subject I never questioned or realized was so defunct. My husband and I were able to view the documentary by Michael Moore entitled
Sicko
before it was released in theaters, via the internet. So I have had a few weeks to let the movie's message brew and I have been able to ascertain how this low-budget documentary could transform our failing healthcare system now that the average American has access to the facts. It is up to each one of us to elect the man
or
woman who can focus their attention on a system of healthcare that is in such dire straits that even receiving basic care is a joke. It is a poor representation of a nation that calls itself a Superpower.
Click to continue reading A Question for the Presidential Candidates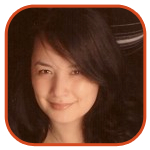 Posted by Veronica Santiago Categories: 20th Century Fox, Disney, MGM, Lionsgate, Paramount, Universal, Warner Bros, Adventure, Animation, Documentary, Drama, Family, Horror, Political, Romance, Science Fiction, Sequels, Comedy, Thrillers, Box Office, Lists, New Releases,
Apparently Daniel Radcliffe can bring in the audiences without having to strip…unless that's what the female theatergoers were secretly hoping for.
Whatever the reason, a record number of voyeurs helped the Hogwarts clan whip up the biggest 5-day total for a non-holiday release. Harry Potter and the Order of the Phoenix's $140 million beat out Shrek 2's record set in 2004 ($128 million). The film is now on track to be the largest Potter installment to date.
As for why the producers of Captivity chose to open amongst all the recent family-fare is beyond me. And yes, I know that's why they call it counter-programming. Ironically, while I would have loved to watch Elisha Cuthbert's character from 24 (the oh-so annoying Kim) be subjected to torture-porn, I really no desire to see her do anything these days. Apparently I'm not alone….which is why the only other film widely-released this week opened in 12th place. Now that's torture.
Click to continue reading Box Office Breakdown: Competition Schooled By Hogwarts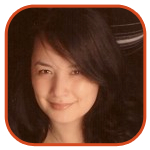 Posted by Veronica Santiago Categories: 20th Century Fox, Disney, MGM, Lionsgate, Paramount, Universal, Warner Bros, Animation, Documentary, Drama, Family, Horror, Political, Religious, Romance, Science Fiction, Sequels, Comedy, Thrillers, Box Office, Lists, New Releases,
We knew that a Michael Bay/ Steven Spielberg venture would be a hit—so what really is there left to say? Well, did you know that this is Bay's biggest opening since 2001's awful Pearl Harbor ($59.1 million)?? Did you know that Shia LeBeouf is the first leading man (he just turned 21, so is a leading man) to have two movies reach the top spot this year?
Moving on…how about that awful showing for License to Wed? Not that I predicted much for the film—but ouch. Question is: which Office actor fared worse in this summer's box office? Steve Carell who starred in an obscenely expensive Evan Almighty—a movie that at least managed #1 berth? Or John Krasinski whose movie clearly looked like a bomb from the get-go but came with low expectations? That may be something for Dwight Schrute to sort out…
Click to continue reading Box Office Breakdown: Optimus Is In His Prime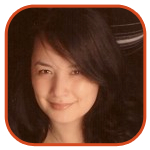 Posted by Veronica Santiago Categories: 20th Century Fox, FOCUS, Disney, MGM, Lionsgate, Universal, Warner Bros, Action, Animation, Documentary, Drama, Family, Horror, Mystery, Political, Romance, Science Fiction, Sequels, Comedy, Box Office, Lists, New Releases,
Bruce Willis and Co. may have managed to steer clear of gigantic robots—but they somehow overlooked a group of pesky rats. Live Free and Die Hard was conveniently positioned one week ahead of this summer's most anticipated blockbuster…yet squarely in the path of a rodent's bite. Nevertheless, the aging John McClane still proved that he can get the job done and earn his keep.
Meanwhile, Ratatouille chewed up the competition with a $47 million dollar debut, although it surprisingly foraged less than most of its Pixar elders (only A Bug's Life and Toy Story started off lower). What it did manage to do was help boot Surf's Up out of the Top 10 leaving room for another Shia LeBeouf feature to transform the landscape in just a matter of days…
Click to continue reading Box Office Breakdown: Yippee-Kay-Yay Ratatouille!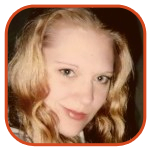 Posted by K.C. Morgan Categories: Weinstein Company, Documentary, Filmmaking, Upcoming Releases,
You might have seen trailers for Michael Moore's new Sicko – one memorable clip shows President George W. Bush at a press conference. But, unlike Moore's Fahrenheit 9/11, Sicko does not focus on the Bush administration (that's better left to the comics, these days). This documentary is about American healthcare, an issue that many politicians say they care about, though precious little ever changes. The film focuses on pharmaceutical companies and corruption in the Food and Drug Administration, and is particularly harsh toward Sen. Hillary Rodham Clinton. As the First Lady, Clinton was an advocate of a better health care system for all. Now that she's a bona fide politician and possible Presidential candidate, Clinton is one of the biggest recipients of money from the health care industry. Sicko takes viewers inside the dark side of healthcare, showcasing the horrors that ordinary people must face when they discover they are underinsured (or worse, uninsured). While everyone else focuses on energy, global warming, and education, Michael Moore goes for the jugular of American politics and problems: health care.
Click to continue reading The Sicko in Moore
Read More

| LA Times

© Gear Live Inc. – User-posted content, unless source is quoted, is licensed under a Creative Commons Public Domain License. Gear Live graphics, logos, designs, page headers, button icons, videos, articles, blogs, forums, scripts and other service names are the trademarks of Gear Live Inc.