Posted by Max Dickey Categories: Hardware, Hot Deals, Microsoft, Xbox 360,
Along with today's universal price cut on Xbox 360 consoles, Microsoft has added another nice little treat to the mix: a shiny HDMI port on all new premium systems. For many gamers, the promise of 1080p support made the Xbox 360 Elite a very tempting option for awhile, but now you don't need to break the bank if you're looking for the best video but don't need an extra 100GB of hard disk space. These units should be showing up at retailers any day now, so keep your eyes peeled if you're looking to grab a cheap(er) 360 with the best video you can possibly get…a bargain at $349.99. Systems with HDMI will now sport a nifty HDMI logo right on the box, so you shouldn't have to tear open 10 boxes to find yourself one. No word yet on whether Microsoft has also been generous enough to include an HDMI cable with the new systems, but we'll be sure to let you know as soon as we have more info.
Read More

| GamePro

Posted by Christopher Sasaki Categories: Hardware, Xbox 360,
Microsoft finally confirmed the rumors; the Xbox 360 Elite will be available on April 29th for $479.99. As previously leaked, the new black console will feature an upgraded 120 GB hard drive and HDMI port, finally giving Microsoft's console a true digital output for those with digital HDTV displays. The 120 GB hard drive will also sell separately for $179.99, while seems somewhat high, and would only seem reasonable next to Microsoft's $100 price tag for the 20 GB drive. It is also somewhat disappointing that Microsoft's "Elite" console only comes bundled with a month of their Xbox Live Gold service; it would seem an inexpensive way to increase the value of the bundle to include a full year. At least the bundle includes an HDMI cable, something Sony decided not to include with the PlayStation 3. In addition to the new bundle and hard drive, Microsoft will also be selling black versions of their accessories to go with the new console, so that gamers don't have to worry about their wireless controller clashing with their game system. While this bundle offers a lot to new purchasers of the Xbox 360, it seems hard to justify to existing owners. It also seems disappointing that when Microsoft promised that they would make an HDMI connection available when the time was right, it kind of seems hollow that the connection requires a whole new console.
Microsoft's full press release continues after the jump.
Click to continue reading Xbox 360 Elite Finally Official
Posted by Michael Cardiff Categories: Corporate News, Release Dates, Rumors, Xbox 360,
The big news this morning comes to us courtesy of GameInformer magazine and a scan-happy reader, who points to a new article detailing the upgraded Xbox 360 that's been rumored for so long. The major details so far? The new 360 will come in black (which our very own gearlive scooped right here), and it will feature built-in HDMI outputs, an HDMI cable (zing!), and an upgraded 120GB harddrive for holding all that new IPTV content. The system's rumored to break in "late April".
The $479 price tag is obviously meant to take another cheap shot at Sony, as MS's most expensive SKU will still be cheaper than Sony's cheapest PS3. Still, with all these upgrades to the console built in, it's a wonder they forgot to include WiFi compatibility out of the box… no love for those of us with our routers in other rooms?!?
And for all of you wondering whether this is an April fool's joke, the story appears to have been vetted by Kotaku:
Matt Helgeson, senior editor over at Game Informer, just dropped us a line to let us know that the story is in fact true. As a rule they don't post fake news stories in their April mag. So go celebrate.
There you have it! See the scans after the jump.
Click to continue reading Rumor: New $479 Xbox 360 SKU features 120GB HD, HDMI
Read More

| Kotaku.com

Posted by Christopher Sasaki Categories: Hardware, Rumors, Xbox 360,
A post on the Cheap Ass Gamer forums indicates that a new Xbox 360 SKU has been loaded into the system, appearing as
GM-XBOX 360 (black/ 120GB) $479.99 NEW $439.99 USED
. The release date is currently listed as 5/1/2007. Some of the posters in the forum were able to confirm this, and Kotaku was able to get independent confirmation from various Game Crazy stores as well. Now, this could be just a phantom in the system, an update created based on speculation at Game Crazy, so one can't really describe this as a confirmation that there is a black Xbox 360 coming out, but this, along with the previously released alleged box art would seem to be tipping the scales further and further in favor of its existence.
Read More

| Cheap Ass Gamer via Kotaku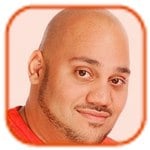 Posted by Andru Edwards Categories: Gizmatic, Short Bytes, Accessories, CES, CES 2007, Features, HDTV, Home Entertainment, Videocasts,
We talk to IOGEAR about their soon-to-be-released GHDMIAS2 HDMI switcher. What's so special about it? It automatically senses which device is sending a video signal, and therefore automatically switches to that signal so that you don't have to reach for the remote. It also has a manual override button in case you want to switch to the other input on your own. Lastly, it's an HDMI 1.3 switcher and supports 1080p, so you know that you will be getting the latest goodness. This one will be available at the end of the first quarter 2007 for $149.99 USD. Good enough for us!
Posted by Christopher Sasaki Categories: Hardware, Internet, Xbox 360,
GameSpot recently talked with Chris Satchell, general manager of the game developer group at Microsoft about the recent Xbox 360 announcements and the rumors of an HDMI-enabled Xbox 360. First, discussing IPTV, Satchell stated that the initial launches of IPTV would be from licensed Xbox 360 consoles direct from IPTV vendors. There is a possibility that Microsoft would provide the IPTV technology as a downloadable update later as the market demands. Satchell also denied the existences of larger capacity hard drives for the Xbox 360, and dismissed the rumors of a Xbox 360 shipping with HDMI as merely "experimentation" that the company is working on. Satchell basically stuck with the corporate message on Xbox 360 upgrades, and will probably continue to do so until they are ready to release a new box to the market.
Read More

| Gamespot

Posted by Christopher Sasaki Categories: Hardware, Xbox 360,
Xbox-Scene has further details about the hardware modifications needed for the Xbox 360 to support HDMI. The site has hardware shots of a prototype Xbox 360 board with HDMI support added, along with a video showing the port in action. One of the most frustrating things about the rumors of HDMI support has been how coy Microsoft has been about adding this connection to the console. Early on, the message from the company was that 1080P and HDMI would not be necessary for HD gaming. Now that the Playstation 3 hit the market, however, 1080P mysteriously becomes an available option and an Xbox 360 with HDMI surfaces.
If Xbox-Scene's information is reliable, then the reason why Microsoft has not been forthright about HDMI support in the Xbox 360 becomes clear; the original Xbox 360 had no chance of supporting a digital output because their vaunted scaler chip, ANA, would only support analog signals. The new Xbox 360 has an updated scaler, HANA, which probably enables digital scaling and HDMI support. Apparently, when Microsoft says that they will "provide an HDMI port to consumers when it makes sense," that means they will do it when the competition supports it and by offering new hardware, rather than an upgrade to existing users. One also has to wonder if this ties in at all into Microsoft's efforts to expand the Xbox 360's multimedia capabilities; content providers may be shying away from the platform without a secure connection with HDCP enabled.
Read More

| Xbox-Scene

Posted by Christopher Sasaki Categories: Hardware, Rumors, Xbox 360,
Gamers knew that Microsoft has been planning a cooler, more efficient version of the Xbox 360 CPU for future versions of the console. However, according to Engadget, the modifications to the console don't end there. An Xbox insider leaked the upcoming changes, which include the new CPU, an HDMI port, and a new 120 GB drive. The fact that the HDMI port is integrated into the box suggests that there will be no HDMI cable coming for early adopters of the Xbox 360, and a bundled 120 GB drive for the same price as the original Xbox 360 Premium kit this early in the console's life cycle would be enough to cause anguish for recent purchasers of the console. With no real details as to pricing and bundle availability, gamers will have to wait and see how Microsoft handles this release; the company will have to weigh alienating their existing customer base while enticing new customers to buy.
Read More

| Engadget

Posted by Michael Cardiff Categories: Accessories, Corporate News, Mods/Hacks, PlayStation 3,
After Ken Kutaragi's announcement that the Japanese low-end PS3 would now feature an HDMI port and see a price drop down to about $425 USD, us Americans became pretty curious about whether we'd see any benefit out of this. The answer is yes and no…
Yes, the rest of the world will indeed now be getting an HDMI port on their 20GB PS3's and
No, we don't get a price drop.
According to Sony, adoption of HD televisions has been much higher than they expected, leading to the reason for the HDMI port on even the low-end version. Still, with the 20GB version comprising only 20% of the shipped PS3's, one wonders if the low-end version won't be impossible to find anyway.
Read More

| PSX Extreme

Posted by Christopher Sasaki Categories: Hardware, PlayStation 3,
During Sony's keynote at the Tokyo Game Show, it was announced that both the core and premium configurations of the Playstation 3 would now include HDMI 1.3 support. In addition, the pricing of the 20 GB core unit was set at 49,800 Yen, roughly $425 US. Sony's reasoning for including the HDMI port in the lower cost console is that the adoption of HDMI accelerated faster than Sony expected, so they felt that component now made sense for all models. Sony's specifications on their official Japanese Playstation 3 site have been updated to reflect the change. No announcement for any pricing adjustment was made for the US, nor was any mention as to whether the United States version of the core console would get an HDMI port.
Update: The core console will feature the HDMI port in all territories, but the US price will remain fixed at $499
Read More

| Playstation.com (Japan)

© Gear Live Inc. – User-posted content, unless source is quoted, is licensed under a Creative Commons Public Domain License. Gear Live graphics, logos, designs, page headers, button icons, videos, articles, blogs, forums, scripts and other service names are the trademarks of Gear Live Inc.