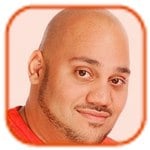 Posted by Andru Edwards Categories: Accessories, Corporate News, Xbox 360
Microsoft has finally announced pricing for their HD DVD Player add-on for the Xbox 360 in North America. While no date has been set, the device will sell for $199.99 USD, and will included the HD DVD version of King Kong along with the Xbox 360 Universal Media Remote control. For those not in the know, the HD DVD Player allows you to view HD DVD movies, delivering six times the resolution of a standard DVD. With the next Xbox 360 dashboard update comes the ability to output the signal in 1080p (same goes for games, which will be upconverted.)
While not super-cheap, getting and HD DVD Player for $200 can't be seen as anything other than a bargain, as the cheapest standalone unit runs for $500 USD - and that one can't even play Xbox 360 games.
Posted by Christopher Sasaki Categories: Action, Corporate News, First Person Shooters, Hardware, MMORPG, PC, Role Playing Games, Xbox 360, Xbox Live, Xbox Live Arcade
Microsoft is making a download of their opening announcements for the start of X06 in Barcelona available at Xbox.com. Microsoft announced a new game in the Banjo & Kazooie franchise coming from Microsoft Game Studios. For Xbox Live Arcade, Microsoft announced that Doom would be available starting tonight on Xbox Live Arcade. Other Live Arcade games announced include:
Sensible Soccer
Contra
Ultimate Mortal Kombat
Small Arms
Gyrus
TotemBall
Defender
Assault Heroes
Heavy Weapon
Settlers of Catan
In terms of upcoming games, the Japanese RPG Blue Dragon will be available in the US and Europe in 2007. Bungie will have an announcement about Halo 3 by the end of the year. Project Gotham Racing 4 was officially unveiled. Rockstar announced that Grand Theft Auto IV will have two exclusive episodes available for download on Xbox Live. Ubisoft demonstrated Assassin's Creed interactive gameplay for the first time ever. Bioshock was announced as an Xbox 360 and Windows exclusive. Lost Odyssey was confirmed for the US and Europe, with a trailer showing some of the battle gameplay. More than 500,000 gamers downloaded the Lost Planet demo, and both multiplayer and single player gameplay will be available on the show floor. Splinter Cell: Double Agent footage was shown, and the sequel will be exclusive to the Xbox 360 and on Windows.
The Xbox 360 HD DVD was confirmed to be available in Mid-November 2006 in Europe and the United States for $199.00 US, 199.99 Euros, and 129.99 British Pounds. The package will also include remote, and for a limited time King Kong on HD DVD. Moore also discusses Microsoft's Games for Windows initiative, and indicates that Windows Vista is still on track for a January 2007 release. Moore also revealed the first preview of Marvel Universe: Online for the Xbox 360 and Windows.
Peter Jackson spoke at the presentation and announced that he has formed a partnership with Microsoft Game Studios. His first project will be an interactive entertainment title set in the Halo universe, apart from Halo 3 and the upcoming film, and Jackson will also be creating a new interactive game series based on original IP. Finally, the presentation wraps with a trailer from a Halo real-time strategy game from Ensemble Studios, called Halo Wars.
The video should be available online soon on Xbox.com at the link below, and should be available as a download via Xbox Live.
Read More

| Keynote Summary at Xbox.com
Read More

| Xbox.com

Posted by Christopher Sasaki Categories: Hardware, Xbox 360
The Microsoft Games Global Marketing again issued a denial for the latest round of rumors that the company was planning on including an internal HD DVD drive. Instead, Microsoft insists that marketing the HD DVD as an add-on is all about offering choice, and expounds on that with all the various choices available to the consumer on the Xbox 360 platform, and a slightly overt stab at their competition. At any rate, expect the HD DVD drive to be available this Holiday, price still unknown.
Read More

| Gamerscoreblog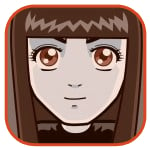 Posted by Sheila Franklin Categories: HDTV, Home Entertainment, Movies

Toshiba has announced the release of their HD-A2 and HD-XA2 HD DVD players. Both output HD DVD content through the HDMI interface in 720p or 1080i. The HD-A2 incorporates a 297MHz / 12 bit Video DAC with high-quality, 4x oversampling, while the HD-XA2 also features 1.3. HDMI for 36-bit (RGB or YCbCr) color depth.
Both models come with picture setting functions that allow you to optimize picture quality with settings for color, contrast, brightness, edge enhancement, and noise blocker. Set to be released in October, the HD-A2 carries a MSRP of $499.99. For last minute Santas, the release of the high end HD-XA2 will follow in December at a MSRP of $999.99.
Read More

| Toshiba News Release

Posted by Christopher Sasaki Categories: Hardware, Rumors, Xbox 360
New rumors have surfaced via Digitimes that Microsoft is planning to include an integrated HD-DVD drive in the Xbox 360. The rumors have the new Xbox surfacing as early as the first half of 2007, according to the unnamed sources within the Taiwan optical drive industry.
Microsoft's smackdown and denial of the rumors should hit soon, since the company has been adamant that HD DVD would only be for games. The last time this was suggested by Toshiba, Microsoft was quick to issue a denial. There are a number of reasons why this would be a bad idea on Microsoft's part. First, they would splinter the market between those that have the HD DVD and those that don't. Second, the cost of the HD DVD drive would make this prohibitive. While absorbing a loss on each Xbox 360 console makes sense to Microsoft while building a user base, the loss is mitigated by the fact that Microsoft gets license fees from game publishers for every game sold. Adding an HD DVD drive only adds to the loss, without adding more to the bottom line. Third, while Sony is launching with a Blu-Ray drive, they haven't shown yet that this is the course that the consumer wants to take. Microsoft has time to sit back and evaluate the market and decide later as things develop. Fourth, the backlash from existing consumers would be great if Microsoft released an updated console within the first 18 months of the console's life span.
Read More

| Digitimes

Posted by Rob Stevens Categories: Editorial, Features, Video Games
The Sony PlayStation 2 had a lot of things going for it when it launched in October of 2000. It would launch more than a year before Nintendo's GameCube console, a head start that proved to extend the lifespan of the console far longer than the usual five years. Normally, launching a game console outside of that five-year cycle spelled disaster (just ask Sega), Sony managed to make it work, but it wasn't by virtue of their games. The launch lineup for the PS2 was laughable, and would not improve for the majority of that first year. No, the PS2 sold for one reason and one reason only: including DVD movie playback cheaper than a dedicated DVD player.
At the time of the PS2 launch, a home DVD player retailed for about $399. Sony was selling the PS2 for $299, taking a significant loss on the hardware and expecting to make it up on software sales (often described as the standard game industry model, despite Nintendo not following that model themselves). For the first year, Sony was taking an absolute bath on the PS2 hardware, since the initial software selection was pitiful, yet the installed user base for the machine would pay dividends in the years to come, allowing Sony to secure many exclusives.
Click to continue reading Why PS2 Succeeded, and Why PS3 Will Fail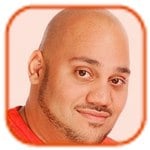 Posted by Andru Edwards Categories: HDTV, Home Entertainment, Movies, Software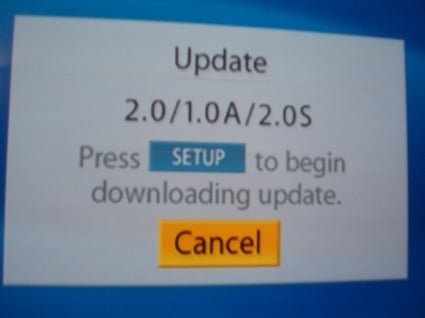 HD DVD firmware is scheduled to be moving to version 2.0 sometime today. If you have your HD DVD player connected to the Internet, be prepared for the automatic download that will bring you support f or 24-bit/96kHz discrete audio with TrueHD 5.1 sound, something that Blu-Ray players still lack. We must say, we are impressed with the speed at which features are being added to the HD DVD players, as the 2.0 firmware upgrade is the fourth one to be pushed out in just as many months. Of course, there is also something to be said for launching a product that is feature-complete to begin with, but we won't go there.
Read More

| HD Beat

© Gear Live Inc. – User-posted content, unless source is quoted, is licensed under a Creative Commons Public Domain License. Gear Live graphics, logos, designs, page headers, button icons, videos, articles, blogs, forums, scripts and other service names are the trademarks of Gear Live Inc.