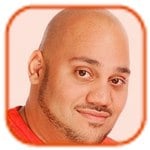 Posted by Andru Edwards Categories: Features, HDTV, Home Entertainment, PC, Portable Video, Videocasts
In this episode, we open up the HP Pavilion HDX Dragon PC. This thing is a monster - a 20.1-inch notebook that specializes in home entertainment, sporting dual-lamp displays and weighing in at 15.5 pounds. Other stats of note on the HDX Dragon are the 64-bit Core 2 Duo processor and 2GB included memory (it supports up to 4GB), HP Imprint casing (looks very sleek), and fingerprint reader for security.
Since it's a computer geared towards entertainment, the video card should also be mentioned. The HDX Dragon ships with a 512MB ATi Mobility Radeon HD2600 XT. That means that you get DirectX 10 support out of the box. Continuing on the whole entertainment meme, it also has a built-in HD DVD-ROM drive, allowing you to play back your HD DVD movies at 1080p.
Finally we have the connections, which are too many for us to go through - so we will let HP tell the story here:
The HDX comes with 4 USB 2.0 ports, an Express Card/54 slot (which also supports Express Card/34), an HDMI port, an S-Video, a VGA, an RJ-11, an RK-45, an IEEE 1394 FireWire, and a Consumer IR. A 5-in-1 digital media Card reader supports Secure Digital, Memory Stick, Memory Stick Pro, MultiMediaCard, and xD-Picture Cards. You get an eSATA port for high-speed data transfer to external storage devices up to six times faster than existing solutions, which is perfect for high-def video content recording. There's an integrated 802.11a/g/b/pre-N plus Bluetooth for highest-speed wireless connections. And the adjustable webcam with integrated microphones lets you capture still photos and short videos and for live video chat.
So yeah - they packed a lot into this machine. Now hit the video to actually see how it all came together.
Let us know what you think, or what you want us to unbox next!
Read More

| HP Pavilion HDX Dragon Product Page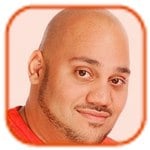 Posted by Andru Edwards Categories: HDTV, Home Entertainment, Movies

Hot on the heels of Samsung announcing their third generation Blue-ray players, Toshiba has just filled us in on their soon-to-be-released third gen HD DVD players. First thing to take note of right out of the gate is that the top-of-the-line model, the HD-A35, will cost $499 USD as opposed to the current $799 that the HD-XA2 goes for. The HD-A35 offers 5.1 channel analog output and High Bit Rate Audio (up to 7.1 channel) via HDMI.All of the new models will also boast 24p support and CE-Link, along with a much nicer streamlined appearance. As for pricing and availability, the HD-A3 will go for $299.99 and is expected to be available in October, the HD-A30 should ship in September at $399.99, and the HD-A35 will ship in October at the aforementioned price of $499.99. Click on over to PR Newswire for the full release.
Read More

| PR NewsWire


Posted by Chris Pereira Categories: Accessories, Microsoft, Xbox 360, Xbox Live
Announced at Comic-Con, the new price drop on the HD-DVD add-on for the Xbox 360 will lower the unit's price to $179 (down from $199.99) starting August 1. As an added incentive, Toshiba's Perfect Offer has been extended to the 360 HD-DVD Player – anyone who purchases the HD-DVD add-on will be able to select five free HD-DVDs from a list of 15 through a mail-in offer. Don't expect the greatest selection of movies, though, as is the case with the five free Blu-ray movies that come with the purchase of a PlayStation 3. But free is free.
Microsoft also teased the HD-DVD release of Heroes: Season 1 and 300; Xbox Live will be home to some exclusive content. On August 14, 300 will be available for download in HD, and for a limited time, the pilot episode of Heroes will be free to download.
It certainly looks like Microsoft is pushing hard with HD-DVD, and understandably so – Blu-ray has been the more successful of the two next-gen DVD formats as of late. And the success of Blu-ray is of major support to Sony and the PlayStation 3 - and Microsoft isn't looking to do them any favors.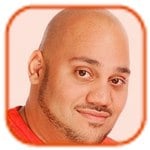 Posted by Andru Edwards Categories: Corporate News, Home Entertainment, Movies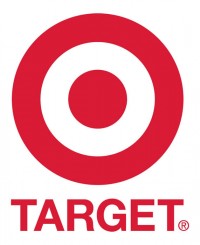 It seems that Target is semi-following in Blockbuster's footsteps as far as the next-generation high definition DVD format war goes, as they have made a move that solidly puts them behind Blu-ray this holiday season. Target announced today that it would start selling standalone Blu-ray players in their brick-and-mortar locations beginning this fall. This obviously leads into the holiday rush. Consumers will be able to purchase the Sony BDP-S300 at $499 USD, as well as have the option to select from an expanded selection of Blu-ray movie titles. This is the first standalone high-definition player that Target has made available in stores, but they do also sell the Blu-ray PS3 and Xbox 360 HD DVD add-on.
Back in June, Blockbuster announced Blu-ray exclusivity in it's retail stores as well, citing that in test markets the format was rented far more than HD DVD was. They do, however, continue to rent HD DVD through Blockbuster Online and Blockbuster Total Access. Target will also continue selling both HD DVD titles and Blu-ray titles in stores, but we expect that Blu-ray section to grow a bit larger.
Target spokesperson Brie Heath told the Associated Press that this isn't a political move. "We are not proclaiming one format vs. the other as the preferred consumer technology, and software will continue to be available to our guests in both the Blu-ray and HD DVD format," said Brie. We'll see how this all plays out in the fourth quarter.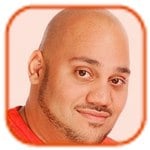 Posted by Andru Edwards Categories: Home Entertainment, Movies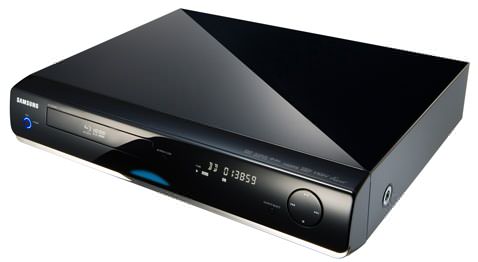 Samsung has finally announced its BD-UP5000 hybrid Blu-ray HD DVD player today. This is going to be the home theatre device to watch this holiday season, as it launches in the fourth quarter of 2007. Those consumers who worry about the format war finally have a player that should fully support the features of both formats, unlike the LG Super Multi Blue BH-100 player, which doesn't fully support HD DVD features.
The BD-UP5000 features 1080p playback, HDMI 1.3, VC-1, H.264, and HD JPEG decoding. It also features built-in storage and Ethernet to fully support the HD DVD spec. A device like this doesn't come cheap, so expect the BD-UP5000 to launch at $1,049 USD.
You can check the full release after the jump, which also features news on Samsung's upcoming third generated Blu-ray players, the BD-P1400 and BD-P2400.
Click to continue reading Samsung Announces BD-UP5000 Hybrid Blu-ray HD DVD Player, Plus 3rd Gen. Blu-Ray Players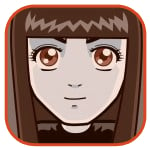 Posted by Sheila Franklin Categories: Corporate News, HDTV, Home Entertainment, Movies

Toshiba has announced that its recent HD-DVD players' promotional pricing will not return to its original cost. This is excellent news to those who have yet had occasion to purchase one and may serve as a hint for this year's holiday shopping, which seems to arrive earlier every year. The company's HD-D2 is only $279.99, the HD-A2 is now $299.99, the HD-A20 is $399.99, and if you want to splurge, their HD-XA2 has been rolled back to $799.99. Here's to Toshiba, who obviously knows that a good deal is a good idea in the realm of mostly high-priced gadgets.
Read More

| Toshiba via Electronic House
Posted by Michael Cardiff Categories: Corporate News, Release Dates, Rumors, Xbox 360
The big news this morning comes to us courtesy of GameInformer magazine and a scan-happy reader, who points to a new article detailing the upgraded Xbox 360 that's been rumored for so long. The major details so far? The new 360 will come in black (which our very own gearlive scooped right here), and it will feature built-in HDMI outputs, an HDMI cable (zing!), and an upgraded 120GB harddrive for holding all that new IPTV content. The system's rumored to break in "late April".
The $479 price tag is obviously meant to take another cheap shot at Sony, as MS's most expensive SKU will still be cheaper than Sony's cheapest PS3. Still, with all these upgrades to the console built in, it's a wonder they forgot to include WiFi compatibility out of the box… no love for those of us with our routers in other rooms?!?
And for all of you wondering whether this is an April fool's joke, the story appears to have been vetted by Kotaku:
Matt Helgeson, senior editor over at Game Informer, just dropped us a line to let us know that the story is in fact true. As a rule they don't post fake news stories in their April mag. So go celebrate.
There you have it! See the scans after the jump.
Click to continue reading Rumor: New $479 Xbox 360 SKU features 120GB HD, HDMI
Read More

| Kotaku.com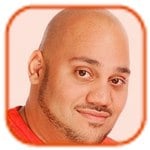 Posted by Andru Edwards Categories: CES, CES 2007, Features, HDTV, Home Entertainment, Movies, Videocasts, Videos
Read More

| The Bleeding Edge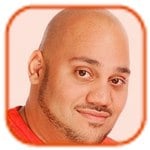 Posted by Andru Edwards Categories: Gizmatic, Short Bytes, CES, CES 2007, Features, HDTV, Home Entertainment, Movies, Videocasts
We stopped by to chat with HD DVD Association representative David Carlson. Dave gives us a quick glimpse into the format, and the benefits it provides over standard definition DVD (looks a lot better), as well as the Blu-Ray format (less expensive for consumers to adopt.) He also goes into some of the more interactive features of HD DVD, such as navigating menus and settings while the movie is playing. For the full scoop, check the video.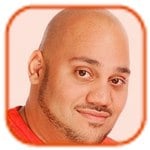 Posted by Andru Edwards Categories: Gizmatic, Short Bytes, CES, CES 2007, Features, HDTV, Home Entertainment, Videocasts
We know the HD DVD vs. Blu-Ray war is going hot and heavy, and LG looks to capitalize on that with their BH-100 hybrid Blu-ray HD DVD player. If you don't get it yet, this bad boy can play just about any optical media you can throw at it, supporting DVDs, Blu-ray discs, and HD DVD content as well. Price is a bit steep at $1199 USD, but true videophiles may not even notice when they realize that, for them, the format war no longer exists. The LG Super Multi Blue BH-100 Player officially hits retail stores today, despite being available in small quantities for a little over a week now.
© Gear Live Inc. – User-posted content, unless source is quoted, is licensed under a Creative Commons Public Domain License. Gear Live graphics, logos, designs, page headers, button icons, videos, articles, blogs, forums, scripts and other service names are the trademarks of Gear Live Inc.