Posted by Chris Pereira Categories: Action, Activision, Adventure, CAPCOM, Corporate News, Driving, E3, Electronic Arts, First Person Shooters, Hardware, Internet, LucasArts, MMORPG, Mods/Hacks, Music, PlayStation 2, PlayStation 3, PSP, Release Dates, Role Playing Games, SEGA, Sony, Special Editions, Sports, Trailers, Ubisoft
I'm going to come right out and say it: I'm coming away from Sony's presentation more impressed than I was either Nintendo's or Microsoft's. They were very straightforward and showed exactly what we all wanted to see: the games.
In fact, this was one of the more impressive E3 press conferences in recent memory – check inside to find out why.

Posted by Lolita Beckwith Categories: Rumors, Storage, Video Games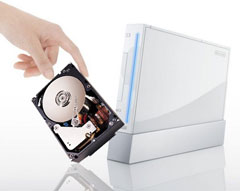 We're more than a little surprised that the Nintendo Wii didn't come with a hard drive or even a DVD player, but since it's so chock full of fun anyway, we decided to let it go. Now comes the rumor (again) that Nintendo will indeed introduce an external hard drive add-on, to be announced at E3 next month. What prompted this latest rumor is SNK's announcement that some of it's Neo-Geo games will become available on the Wii's Virtual Console, in which "old-school" video games can be downloaded and played. The thing is, Neo-Geo games are megabyte-heavy, and will need serious storage space, more than the 512MB the Wii currently offers. Nintendo, of course debunks the entire theory, but what else are they gonna say? Hopefully, the answer to this and other burning questions about the Wii will be revealed at next month's E3 conference.
Read More

| Engadget


Posted by Lolita Beckwith Categories: Accessories, USB, Storage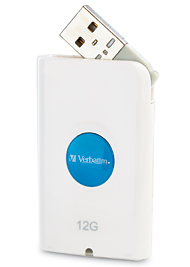 As we store increasing amounts of music, photos, videos and software on our computers, the need for larger-capacity pocket drives continues to grow. Verbatim's Store 'n' Go throws down the gauntlet, storing a whopping 12GB on a drive smaller than 3 inches high by 1.4 inches wide. The mini hard drive has a flip-out USB connector, and is compatible with most Windows, Mac and Linux systems. It even includes software such as Skype, AOL Instant Messenger and an email program, all of which can be run from the drive itself, and therefore can be used on any PC that connects to the internet. Priced at $179, look for the Store 'n' Go to hit retailers in the next few weeks.
Read More

| New York Times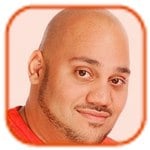 Posted by Andru Edwards Categories: Cell Phones, Design, Storage, Videos, Wireless / WiFi
In the latest episode of The ScobleShow, we got our first look at DAVE from Seagate. DAVE stands for "digital audio-video experience" and is a tiny 10 or 20 GB hard drive. Tiny as in 3.5 x 4.7 x .47-inches. The best part, though, is that this thing gives you the ability to share content by way of the built-in Bluetooth and WiFi connectivity. So you can browse the devices with a cell phone, transfer content to other Bluetooth devices or DAVEs, and it has 10 hours of battery life. Expect it to retail for about $200 USD in May or June. For the full scoop, check the video above.
Read More

| The ScobleShow

Posted by Christopher Sasaki Categories: Hardware, Rumors, Xbox 360
Microsoft has officially denied the latest rumors regarding the release of a 100 GB hard drive add on for the Xbox 360. In addition, the company also clarified their investments in chip design research to GameDaily. Microsoft's official stance on the 100 GB add-on is that "Microsoft currently has no plans to release a 100 GB HDD." The spokesperson was unclear about where the image originated.
In addition, the New York Times recently speculated that Microsoft's investment into chip design research signaled that the company may be seeking to create its own chip for the next iteration of the Xbox. While any research that Microsoft develops may in fact show up in future versions of the console, Microsoft stated that officially, the company is mainly interested in investigating hardware architecture from a research standpoint.
Read More

| GameDaily

Posted by Brian Viele Categories: Design, Peripherals, Storage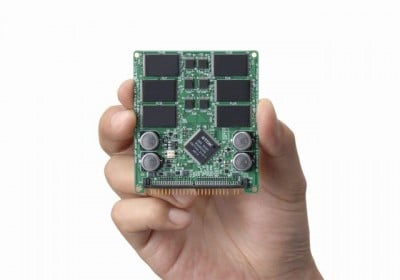 TDK has developed the world's largest capacity small form factor solid state drive. The drive is 20% smaller than a 2.5" laptop disk drive and includes all the driver chips necessary for ATA communications. A total of 16x16Gbit NAND flash chips cover the circuit board giving the drive a storage capacity of 32GB. That's fairly impressive for a solid state drive in that form factor. The GBDriver RA5 NAND controller which provides the ATA interface to the flash, supports UDMA33 giving the drive a maximum transfer rate of 33.3MB/second. No details are given about the drives sustained data speeds however.
No released date for this device has been given. I fully expect to see similar form factor drives in the near future from Samsung, possibly utilizing their new Charge Trap Flash technology to compliment their already released 2.5" plug in laptop hard drive line. Begun the solid state drive war has!
Read More

| Tech-On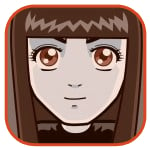 Posted by Sheila Franklin Categories: Cell Phones, Internet, Science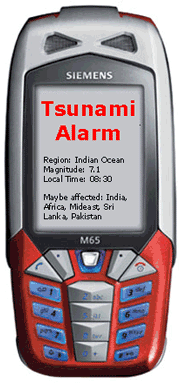 Ever since the 2004 tsunami, scientists have been searching for a better method to detect and warn us of upcoming earthquake-generated tidal waves. Austrian Michael Stadler may have devised an answer. Stadler has developed a program that accesses and analyzes data that comes from hard drive vibration sensors. Once the data is analyzed, it can be shared with other computers.
The program can ignore minor vibrations and differentiate between normal seismic and tsunamic activity. When "the big one" is about to occur, the system sends warnings to the other connected computers. Unfortunately, there is so much interest in the freeware download that his site seems to have crashed (no pun intended). Hang onto the link and try again in a day or two, or visit his suggested site of Dr. Eduard Heindl. Dr. Heindl has also created a warning system that can alert you by cell phone through a GSM network in any country at a price of EUR 9.95 (~$12.60) for a 1 month trial or EUR 29.95 (~$38.00) per year subscription.
Read More

| Michael Stadler Website

Posted by Christopher Sasaki Categories: Mods/Hacks, Nintendo DS
For those Nintendo DS homebrew developers out there looking for just a little more space for their projects, Natrium42, creator of the PassMe homebrew enabling device has a new hardware hack on his blog. By hacking a GBA Movie Player CompactFlash interface, Natrium42 was able to add a 40 GB hard drive to his Nintendo DS. Now, the solution is hardly an idea portable solution with all the extraneous equipment and power required, but this is an interesting hack. Sure, people could buy the 4 GB Max Media Player for the DS, but this hack is a whole order of magnitude larger.
Read More

| Natrium42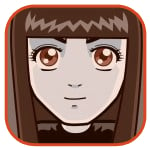 Posted by Sheila Franklin Categories: Music, PC / Laptop, Portable Audio / Video, Storage, USB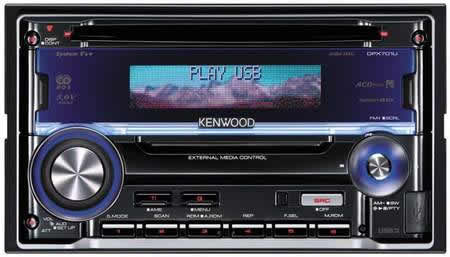 Kenwood has released 6 new car radios that allow connections to your USB hard drive or MP3 player. The radio then detects and replays digital audio files that are stored in WMA, ACC, or MP3 formats. Four of these 1-Din models, KDC-W534UA, KDC-W5534U, KDC-W6534U, and KDC-W7534U, connect through the rear while the other two, DPX501U and DPX701U, have their connections in front. There is even a supplied USB cord and an optional iPod adapter. So far there is no word on product availability or price. In the meantime, we're going to work on getting our PC's into the passenger seat.
Read More

| Kenwood Home Page via Coolest-Gadgets
Posted by Brian Viele Categories: PC / Laptop, Storage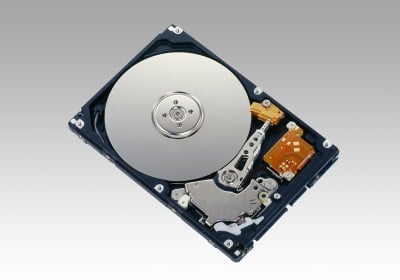 No, this isn't just a hard drive turned on its side, it's a new technology called perpendicular magnetic recording (PMR). This new technology allows for higher data storage density on the drive by stacking the storage "bits" vertically and more densely. The new MHW2 line using PMR achieves up to 160GB in capacity in a compact 2.5" form factor.
Perpendicular storage isn't the only update to these drives. Engineers also incorporated new anti-shock and power saving technologies allowing the device to withstand up to 300g's of mechanical shock and energy efficiency as good as 3.8milliWatts/GB, both of which are industry best according to Fujitsu. The 80GB and 160GB versions of the drive will be available October of this year.
Read More

| Fujitsu

© Gear Live Inc. – User-posted content, unless source is quoted, is licensed under a Creative Commons Public Domain License. Gear Live graphics, logos, designs, page headers, button icons, videos, articles, blogs, forums, scripts and other service names are the trademarks of Gear Live Inc.