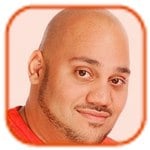 Posted by Andru Edwards Categories: First Person Shooters, Microsoft, Xbox 360, Xbox Live,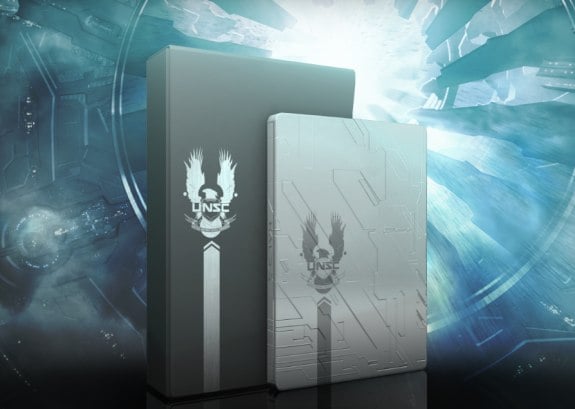 The release date of Halo 4 is quickly approaching, as November 6 is less than six months away. Today Microsoft announced the Halo 4 Limited Edition, a $99.99 bundle that beings Halo fans a ton of extras:
War Games Map Pack Access – The Limited Edition includes access to nine maps – three future competitive multiplayer map packs, each including three locations, available for download post-launch on Xbox LIVE.
Specializations – Receive early access to six Specializations, available at launch on Xbox LIVE, to achieve higher ranks in your Spartan career. In addition to gaining access to new ranks, Specializations unlock new customization options. Purchasers of the "Halo 4" Limited Edition will get access on launch day, while others will have to wait as Specializations are released over time.
The Limited Edition also contains the UNSC Infinity Briefing Packet, which includes an armor customization schematic, a blueprint of the massive ship itself, and insight into what it means to be one of humanity's finest warriors: the Spartan-IVs.
"Halo 4: Forward Unto Dawn" Special Edition – An extended 90-minute version of the live-action digital series that will bring the "Halo" universe to life as you've never seen it, and provide an enthralling backstory leading up to the events of "Halo 4."
Bonus digital content through Xbox LIVE:

Unique in-game Spartan-IV armor skin
Unique in-game weapon skin for the Assault Rifle
An exclusive in-game emblem
Xbox LIVE Avatar prop
Xbox LIVE Avatar Spartan-IV armor set
Definitely a lot of content in exchange for an extra $40 above the standard version of Halo 4. You can pre-order Halo 4 now.
Read More

| Halo 4 pre-order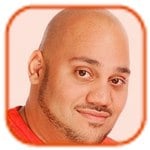 Posted by Andru Edwards Categories: Action, First Person Shooters, Microsoft, Release Dates, Xbox 360, Xbox Live,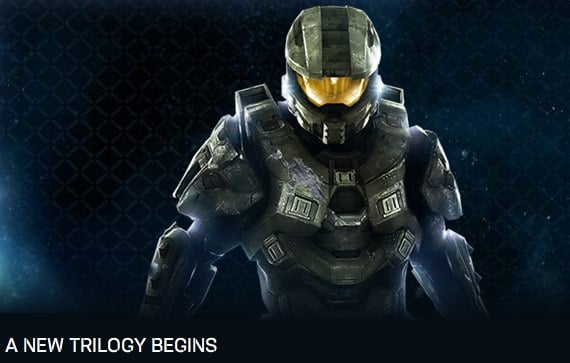 Halo 4 is going to be one of the biggest video game releases this year, and gamers across the world have been waiting for confirmation of the release date. We can now tell you that Halo 4 will hit stores on November 6, according to Microsoft.
"We are beginning a new saga with Halo 4 and embarking on a journey that will encompass the next decade of Halo games and experiences," said Phil Spencer, corporate vice president of Microsoft Studios. "Millions of fans worldwide have been eagerly awaiting the opportunity to step back into the boots of Master Chief, and, with Halo 4 leading the charge, we're confident 2012 will be the most successful year in Xbox history."
Halo 4 is the first in the series to not be made by Bungie. Instead, the game is being developed by 343 Industries, a Microsoft studio that actually works out of the old Bungie Studios building in Kirkland, Washington. Halo 4 takes place four years after the conclusion of Halo 3.
For more Halo 4 goodness, check out details on Halo 4 multiplayer, as well as a Halo 4 first-look video.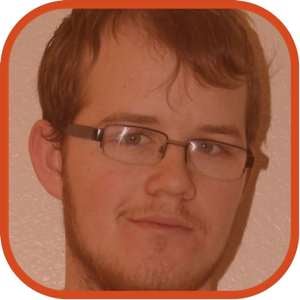 Posted by John Ball Categories: Action, First Person Shooters, Microsoft, Rumors, Xbox 360, Xbox Live,

Buckle yourselves in Halo fans because we have a lot of news to cover. On the 7th of this month a currently anonymous person, who we assume works at the ever popular magazine Game Informer, released for the viewing pleasure of the public the entire Halo 4 cover article. This article goes into great detail about the games multiplayer features and what we can expect at the games launch. Reactions are currently mixed, as no one knows what to make of all of this information. Neither 343 Industries nor Game Informer have made any comment about the leak.
Spartan Ops, Forerunner Vision, and Regicide are a few of the highlights posted in the leaked article. Let's break these all down. Spartan Ops, think Special Ops from Call of Duty but instead of all missions available immediately, we will most likely see Spartan Ops missions released as updates or DLC for the game. By the final Spartan Ops mission release, the entire length of the Ops is said to be comparable to the Halo 4 campaign itself. This is a tactic to keep players invested in the game over time and looks to be very promising. Forerunner Vision has many Halo fans up in arms, as this ability allows the player to see through walls. This could be used to locate enemy positions on the map easier, possibly eliminating camping. Finally there is Regicide, a free-for-all game type similar to VIP. In Regicide, the player with the most kills becomes the "King" and every kill that they get after that adds to points that another player can get after killing the "King."
That is all we would like to share with you for now but if you would like to read the full list of Multiplayer additions and changes or you want to see a full gallery from the magazine, hit the link below.
Read More

| GamePur

After months of development and secrecy, 343 Industries has released its first official 'ViDoc" explaining just a little bit of what they are working on for Halo 4. The video goes into detail about how the Master Chief looks with his upgraded suit and HUD, and also explain that the multiplayer for Halo 4 will be fairly independent from the campaign with newly designed multiplayer maps. This also goes on to explain that in multiplayer, instead of playing your campaign character, you are a completely new breed of Spartan, The Spartan IV. This, we can assume, will also give us a deeper look into the Halo Universe.
Right away in the ViDoc we notice that the Spartan model as well and the Battle Rifle have had a major overhaul and graphics update. The multiplayer, according to 343, will also give a reason as to why a Red Spartan should fight a Blue Spartan. We get a good look at two of the multiplayer maps throughout the video, one of which is "Warhouse", an abandoned Military base with a giant mech in the middle that, while you play, is built. 343 stated that they want the player to feel completely submersed when they play the game, and go on to hint that the player will be able to manually open doors and even make jumps that would previously seem impossible in previous Halo games.
All of this news has come fast and will most likely be ushering more and more information from 343 Industries as the game gets closer to release.
© Gear Live Inc. – User-posted content, unless source is quoted, is licensed under a Creative Commons Public Domain License. Gear Live graphics, logos, designs, page headers, button icons, videos, articles, blogs, forums, scripts and other service names are the trademarks of Gear Live Inc.