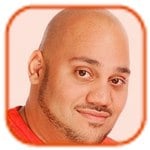 Posted by Andru Edwards Categories: Apple, Handhelds, Microsoft, Mods / Hacks, Software, Videos
Oh yes, my friends, the iPhone can run Windows 95. Sure, it's not as easy as downloading it from the App Store or anything, but still, you've gotta give mad props to a dev who can work this kind of magic on a jailbroken iPhone. Check out the video above for a glimpse of both the past and the future. Hold us.
[via Gizmodo]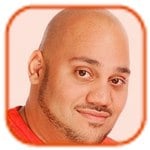 Posted by Andru Edwards Categories: Hardware, Microsoft, Mods/Hacks, Portable/Mobile, Xbox 360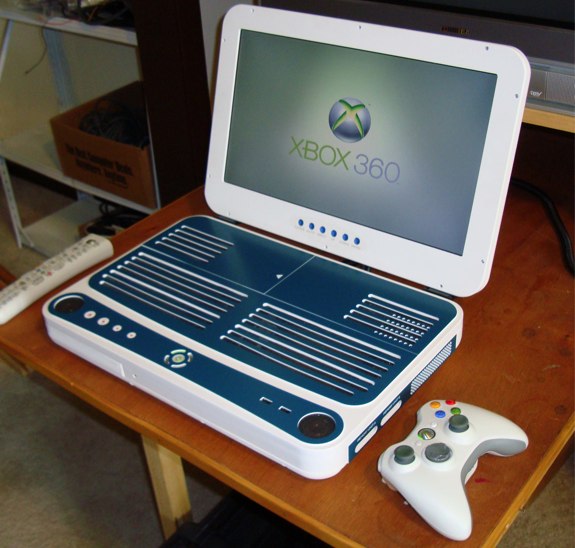 Just leave it to Ben Heck to continually amaze us with how he can take a modern-day game console like the Xbox 360, and turn it into an amazingly delicious portable system. Check out the stats of his fifth revision of his portable Xbox 360:
Built-in Ethernet port, finally.
Built-in WiFi adapter, as usual.
Digital pushbutton volume control rather than a clunky knob. I used a different audio amp as well, and it sounds a lot better.
Flush-mount DVD door and side panels (such as the memory card slots)
IR sensor for the remote control.
Two user USB ports.
More air holes!
Jasper motherboard.
Yeah, who wouldn't want one of these? You throw that into a suitcase, surrounded by clothes, and you are ready to travel. Check out a video of the awesome contraption after the jump.
Read More

| Benheck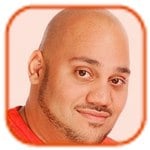 Posted by Andru Edwards Categories: Apple, Cell Phones, Mods / Hacks, Software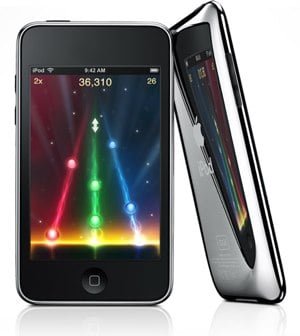 To say "That was fast" would be an understatement. Just three days after Apple unleashed the new iPod touch 2.1 firmware, alongside a newly updated iPod touch, the new firmware has already been jailbroken by the good folks at the QuickPwn project. Hey, I guess we should no longer be surprised anymore. If you are jonesing to jailbreak your touch, just know that you are gonna have to mess around with the command line, as the GUI version has yet to be completed (it's coming though - as is an iPhone 2.1 jailbreak.) But, hey, getting comfy with the command line is right in line with the iPod touch being the "funnest iPod ever", am I right?
Read More

| QuickPwn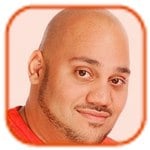 Posted by Andru Edwards Categories: Apple, Broadband, Cell Phones, Internet, Mods / Hacks, PC / Laptop, Software, Wireless / WiFi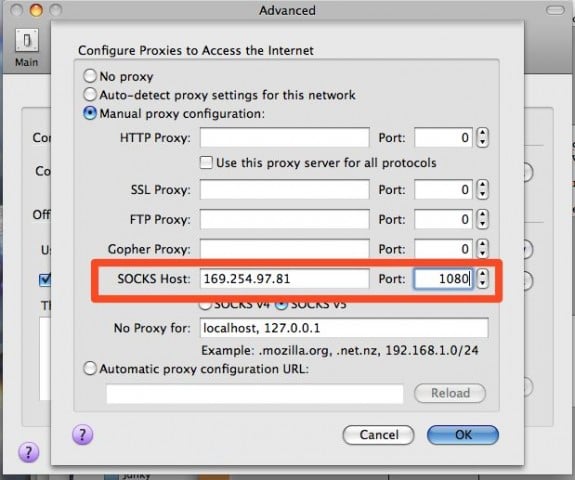 With the launch of iPhone 3G, many have been waiting and hoping for a method that would allow tethering of the iPhone to a mobile computer like, say, a MacBook. Well, lucky for your mobile warriors, that time has finally come - it's just takes a bit of work to get it functioning. Do remember, though, that AT&T isn't offering any sort of tethering plan with the iPhone, so if you get caught, you may be forced to pay a bunch of money out of pocket. Or your service could be shut off. Still, if that isn't something that matters to you, then click on through for the instructions, provided by my pal Nate True. He took a bunch of different pieces of software and solutions, and mixed them together into a powerful concoction that allows you to use your iPhone 3G as a modem by way of 3Proxy, Terminal, and WiFi. Now all we need are batteries for the iPhone 3G that don't die in a matter of seconds.
Read More

| Cre.ations.net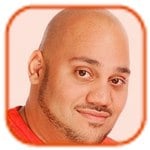 Posted by Andru Edwards Categories: Full Episodes, Gizmatic, Features, Mods / Hacks, PC / Laptop, Podcasts, Software, Videocasts
The second in our series of Asus Eee PC how-to videos, this episode features instructions on how to activate the Eee PC's hidden Full Desktop Mode, a power-user mode featuring a launcher similar to the Start menu from Windows. Additionally, Nate True demonstrates how to activate Beryl, a 3d desktop effect engine that adds stunning visual effects to your desktop, including windows that stretch and wobble like Jell-O when you move them around and a rotating desktop cube display.
The process to install and activate Beryl is a bit involved, though the results are quite worth it. Check out the video for the details - and as promised, here are the two long lines so you can copy and paste them to your console:
To authorize the community Eee PC repository:
curl http://download.tuxfamily.org/eeepcrepos/key.asc | sudo apt-key add -
Remember the trailing hyphen (-) IS required. To authorize the Beryl repository:
curl http://debian.beryl-project.org/root@lupine.me.uk.gpg | sudo apt-key add -
Again, the ending hyphen (-) is required. We have a few more Eee PC hacks on the way, so be sure you are subscribed so you don't miss any.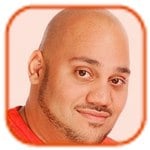 Posted by Andru Edwards Categories: Hack Attack, Short Bytes, Features, Handhelds, Mods / Hacks, PC / Laptop, Podcasts, Videocasts
The Asus Eee PC is an amazing little wonder of a device. However, unless you buy the 8G version, your little Linux mobile laptop isn't fully powered. Luckily, getting inside the Eee PC is not much of a challenge at all, and adding in some extra RAM typically works nicely for any computer user. In this episode, Nate True show us how to upgrade the RAM in the Eee PC. All you need is a tiny Philips screwdriver, a 1 or 2 GB RAM module, an Eee PC, and a few minutes of time. Check out the video for the full details, and let us know how it goes if you try it out. Remember, we will have more Eee PC tips and hacks for you soon.

Posted by Sparky Categories: Apple, Cell Phones, Handhelds, Internet, Mods / Hacks, Software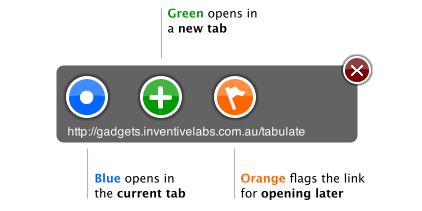 News in brief: Inventivelabs has released a JavaScript based hack for the iPhone and iPod touch, which gives users far more control of their tabbed browsing experience. By simply adding their JavaScript bookmarklet to your computer and syncing it over to the iPhone you can quickly and easily open links in a page in a new tab, save links for later reviews, and manage tabs all in a surprisingly slick manner. It's not a perfect solution being based in a bookmarklet, but adding this critical piece of functionality makes mobile Safari a far nicer experience.
Read More

| Inventive Labs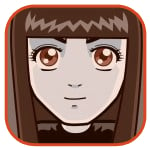 Posted by Sheila Franklin Categories: Mods / Hacks, PC / Laptop, Video Games, Videos
We like the retro look of this PC built into an old Nintendo and apparently so do a lot of others. Its creator spent about 50 hours and €800 (~$1,180.00) to make it and it is now being auctioned off on eBay France. The event will run through December 9, and the bid last time we checked was about €625,00 (~$917.00.) Check out its innards, outers, and ports on the video. Not a bad deal considering he is also tossing in some NES and NES 64 gear to go with it.
Read More

| eBay France (translated)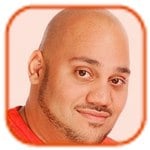 Posted by Andru Edwards Categories: Hack Attack, Short Bytes, Apple, Cell Phones, Features, Mods / Hacks, Podcasts, Portable Audio / Video, Software, Videocasts, Videos
Okay, we know that since Apple released the iPhone, you've all been wanting to modify it to do your bidding. Over on the OS X side of things, we have iFuntastic, which provides a slick GUI interface for modding your device. New to the Windows side of things is iBrickr. iBrickr is the Windows application that makes it dead simple to modify your iPhone, add and manage custom ringtones, and install third-party applications. We give you a full tutorial of how it all works in this episode.
Read More

| iBrickr

Posted by Michael Cardiff Categories: Corporate News, Internet, Mods/Hacks, Wii
Obviously, Nintendo has been careful to state that the current Wii Web Browser is merely a trial, "beta" version, but this most recent report should make users a little more cautious when taking their Wii online.
The following security report was released by security & vulnerability research lab iDefense and pertains to the version of the Opera web browser currently implemented on the Wii console.
Remote exploitation of a typecasting bug in Opera Software ASA's Opera Web browser could allow an attacker to execute arbitrary code on the affected host.

A flaw exists within Opera's Javascript SVG implementation. When processing a createSVGTransformFromMatrix request Opera does not properly validate the type of object passed to the function. Passing an incorrect object to this function can result in it using a pointer that is user controlled when it attempts to make the virtual function call.
The question, of course, is whether it would be worth any hacker's while to write malicious executable code specifically for the Wii's proprietary linux-based OS. Of course, given the vitriol with which PS3 and Nintendo fanboys have been attacking eachother recently (note that both Nintendo's and Sony's respective Wikipedia entries are locked!), perhaps writing malicious code for opposition consoles could signify the next great front in the console wars.
Read More

| iDefense.com

© Gear Live Inc. – User-posted content, unless source is quoted, is licensed under a Creative Commons Public Domain License. Gear Live graphics, logos, designs, page headers, button icons, videos, articles, blogs, forums, scripts and other service names are the trademarks of Gear Live Inc.