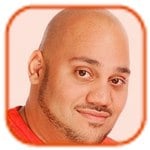 Posted by Andru Edwards Categories: Google, Internet, Music,

Google's Thursday homepage doodle is celebrating what would have been the 96th birthday of musician Les Paul with a playable guitar logo.
For the next 24 hours, the logo on Google.com will be replaced with the strings of a guitar that will play a tune as you strum them with your mouse. In the U.S., users can click the black "compose" button and record a 30-second track. Clicking the button again will display a link to share the song you've just created.
Google said it was inspired to include the record button because Paul, in addition to his guitar work, also "experimented in his garage with innovative recording techniques like multitracking and tape delay," Alexander Chen, a designer (and musician) with Google's Creative Lab, wrote in a blog post.
The doodle, meanwhile, was created by Google engineers Kristopher Hom and Joey Hurst as well as doodle team lead Ryan Germick. They used a combination of JavaScript, HTML5 Canvas (used in modern browsers to draw the guitar strings), CSS, Flash (for sound), and tools like the Google Font API, goo.gl and App Engine, Chen said.
Click to continue reading Google Doodle lets you play guitar, honors Les Paul 96th birthday

Posted by Alex Lifschitz Categories: Accessories, Features, Music,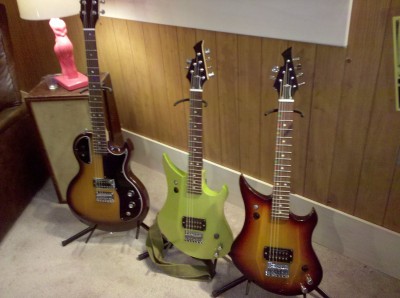 Looks like a couple of guitars, right? Look closer.
Closer still. We weren't at NAMM or anything. See those little colored marks on the fretboard? Yup, those are real, honest-to-god game controllers. These Power Gig guitars were being shown off at the GDC by the fine folks at Seven45 studios. And by "shown off," we mean they had their employees using them in an enclosure on a TV screen that nobody could see. Great marketing, that.
Apparently, these are real, functioning electric guitars. Between sets of an unseen music and rhythm game being developed by Seven45, the employees would plug the controller into an amp stack and shred for a while. And it sounded good! Oh lord, did it sound good.
Now, we didn't have a chance to actually use one of these guitars or see the game they were playing (which apparently has Cult of Personality by Living Color as one of the songs), nor did anybody else - this was eyes only for the guitars, and ears-only for the game. We were told that these will, in fact, function as controllers for Rock Band and Guitar Hero, and you'll play them in much the same fashion (though you can choose whether to pick a string or strum them all). Their proprietary game, though, has a mode that will involve hitting specific strings and notes, like tablature. (One source who saw the game in action voiced some negative opinions, but Seven45 isn't showing anything else off until E3.)
A similar microphone and drum setup has been announced, but we have yet to see how they will differ from the current stable of music controllers.
Read More

| Power Gig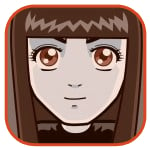 Posted by Sheila Franklin Categories: Design, Misc. Tech, Music,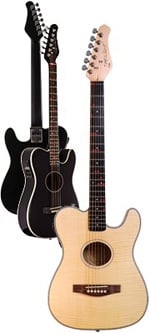 Those who are jealous of real rockers can learn to play the guitar with Fretlight's innovative system. The guitar literally lights up on each note on the fret to make a chord. The instrument comes in an Acoustic for $399.95, an Electric for $499.95 or the Acoustic/Electric combo for $529.95. Included in the price are some introductory lessons. Fretlight also sells additional video lessons and single tunes that come with chords, rhythms and solos for $1.99 apiece.
Read More

| Fretlight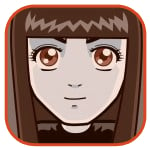 Posted by Sheila Franklin Categories: Music, PlayStation 3, Wii, Xbox 360,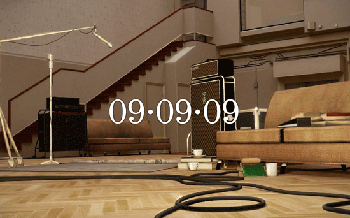 MTV Games and Harmonix have convinced Apple Corps, the Beatles' music company, to put some of their tunes on Rock Band. Included in the deal will be:
The Beatles: Rock Band Software - Xbox 360, Playstation 3, Wii: $59.99.
The Beatles: Rock Band Standalone Guitars - Xbox 360, Playstation 3, Wii: $99.99.
The Beatles: Rock Band Limited Edition Premium Bundle: Xbox 360, Playstation 3, Wii: $249.99.
You can visit the site, but the only info available is the date, so we suppose more information will trickle out eventually.
Read More

| DVICE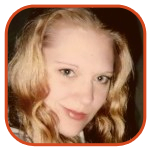 Posted by K.C. Morgan Categories: Music, Prime Time, Reality, FOX, American Idol, Gossip, Ratings,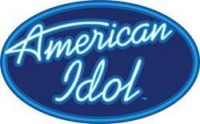 American Idol is considered by many to be America's favorite reality program, and the ratings seem to support that claim. No less than 30 million tuned in to watch Jordin Sparks take last year's crown, but this year the formula may be a bit different than audiences remember.
Season 7 will feature a new twist: guitars. Contestants on the upcoming season will be allowed to accompany themselves, and fewer big-name mentors will be booked. Show execs report that 160 will make it to Hollywood week during the first few airings of the show, though the standard format of 12 girls and 12 boys will still be invoked for the big-stage performances that follow.
(You can find all the American Idol 7 posts here.)
Read More

|
MSNBC

Posted by Chris Pereira Categories: Accessories, Activision, Electronic Arts, PlayStation 2, PlayStation 3, Wii, Wireless, Xbox 360,
Frankly, I don't really care what the guitar looks like when I jam out in Guitar Hero. On account of the fact that there are colored buttons near the end of it, the realism of the rest of it doesn't strike me as particularly important. But for those interested, above you can see the Les Paul model, which will be what's used on next-gen versions of the game. Below is the Kramer for PlayStation 2 owners. And for those wondering, you'll need to drop your Wiimote into a slot in the back of the guitar to play – don't ask me why they couldn't just develop a wireless guitar.
Read More

| Gaming Today

Posted by Michael Cardiff Categories: Activision, Corporate News, Music, Party Games, PlayStation 2,

It's been a crazy week for all things Guitar Hero related. While nothing seems able to stop the juggernaut that is Guitar Hero 2 from being released on time, some of the other news we've been seeing might be bad news for fans of the series. First off, MTV announced Monday that they'd be purchasing Harmonix, developer of the series, for $175 million dollars.
MTV had this to say about the acquisition:
The acquisition of Harmonix will deepen MTV's connection to its audience via on-line, mobile and console music gaming, and expand the relationship with both labels and artists through the creation of games based on classic songs as well as future album releases.
If MTV's responsible with this property, that could be good news. It sounds like we can expect Guitar Hero to be ported to a variety of systems. It also sounds like we'll be "treated" to something like a micro-transaction-based system for downloading new content. Of course, there's always more money to be made by charging $50.00 for hastily-made sequels, so we'll have to wait and see how MTV treats their new baby.
In other news, you might not be able to play with that fancy wireless guitar in the future, at least if Red Octane has anything to say about it. On the 20th, Red Octane sued The Ant Commandos, the company that produces the wireless guitar controller "compatible with" (read: made for) Guitar Hero. Not one to take it lying down, TAC has countersued, saying that RedOctane is actually at fault and stole the design of the guitar controller during a tour of Topwave factory (Topwave is TAC's parent company).
Harmonix must be having a field day with this - it's got to be flattering to produce a game so popular that EVERYONE wants in on the action. Now please guys, can we all just get along so that we can start rocking out again? Please, think of the children…
Read More

| Joystiq
Read More

| Opposable Thumbs
Read More

| DigitalTrends

© Gear Live Inc. – User-posted content, unless source is quoted, is licensed under a Creative Commons Public Domain License. Gear Live graphics, logos, designs, page headers, button icons, videos, articles, blogs, forums, scripts and other service names are the trademarks of Gear Live Inc.