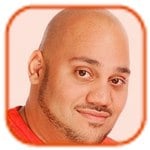 Posted by Andru Edwards Categories: Comedy, Late Night, Talk Shows, NBC, Features, News,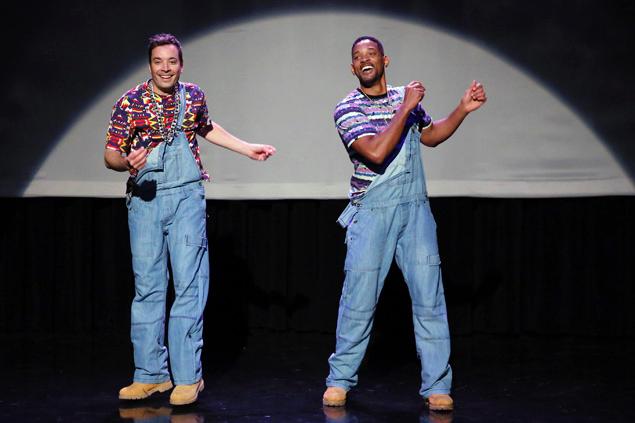 Robert DeNiro, Lady Gaga, Lindsay Lohan and Mariah Carey were among the surprise guests on Jimmy Fallon's debut Tonight Show last night. The former Saturday Night Live star anchored his first show from New York and took the time to mock a "buddy" who bet him he would never land the job, prompting a host of famous faces to come out and honor the bet.
"To my buddy who said that I'd never be the host of The Tonight Show - and you know who you are - you owe me a hundred bucks, buddy," he said. DeNiro then walked through the curtains and handed the host a $100 bill, and was quickly followed by Tina Fey, Joe Namath, former New York City Mayor Rudy Giuliani, Mariah - who appeared to pull her $100 from her cleavage - Tracy Morgan, Joan Rivers, Kim Kardashian, Seth Rogen, Lindsay , Sarah Jessica Parker, Mike Tyson, Gaga, and Stephen Colbert, who emptied $100 in pennies over Jimmy's head.
Click to continue reading Jimmy Fallon Makes 'Tonight Show' Debut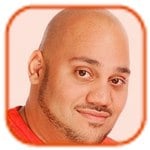 Posted by Andru Edwards Categories: Comedy, Late Night, Talk Shows, NBC, Announcements, News,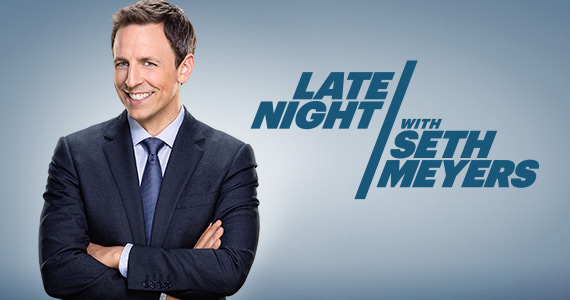 Kanye West will be among the first guests on Late Night with Seth Meyers.
The "Bound 2" rapper is part of a star-studded line-up including John Mayer, Lena Dunham and Vice President Joe Biden, who will all appear throughout the week when the chat show debuts on NBC on February 24. Among the other guests will be Kelly Ripa, Ian McKellen, Patrick Stewart, Sophia Bush, Trio, Brad Paisley and A Great Big World.
Click to continue reading Kanye West Among Seth Meyers' First Guests on 'Late Night'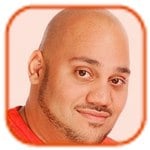 Posted by Andru Edwards Categories: Comedy, Late Night, Talk Shows, NBC, News,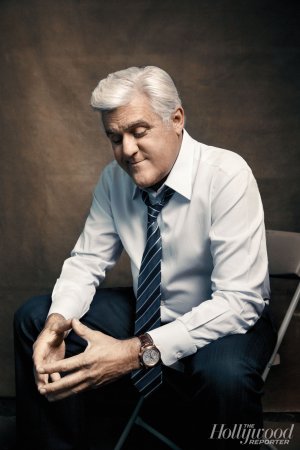 Jay Leno has filmed his last ever episode of The Tonight Show.
The TV host wrapped filming on the chat show last night after over 20 years at its helm last night and fought back tears as he thanked viewers for their loyalty. "Boy this is the hard part... The first year of this show I lost my mom; the second year I lost my dad. Then my brother died and after that I was pretty much out of family. The folks here became my family. When people say to me, 'Hey, why don't you go to ABC, why don't you go to Fox?' - [but] I didn't know anybody over there. These are the only people I know," he said towards the end of the show.
The 63-year-old funny man was joined by a galaxy of stars for his last ever broadcast at the Burbank Studios in California, including Kim Kardashian and Billy Crystal, who led everyone in a comedic rendition of The Sound of Music's So Long, Farewell along with Jack Black, The Big Bang Theory star Jim Parsons and chat show legend Oprah Winfrey, who warbled the line "you really raised the bar if you were me you'd buy them all a car." Sheryl Crow came out at the end to finish the song.
Click to continue reading Jay Leno Says Goodbye to 'Tonight Show'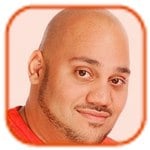 Posted by Andru Edwards Categories: Comedy, Prime Time, HBO, Gossip, News,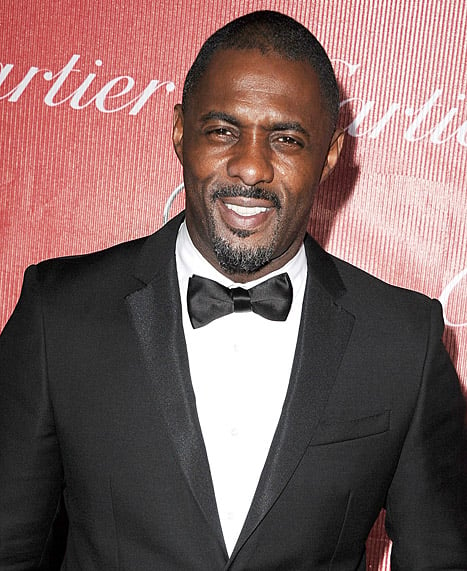 Idris Elba wants to appear on Girls.
The Mandela: Long Walk to Freedom - actor has made an appeal to the show's creator and star Lena Dunham - who he was a guest alongside on UK talk show The Graham Norton Show earlier this month - to write him a part on the popular program.
"@lenadunham Very funny woman. Can I come do a scene on your show? [sic]," he wrote on Twitter. Joking about a topless photograph of himself which he accidentally posted on the site recently, he added, "i promise, NO selfies...😊 [sic]."
Although Lena is yet to agree to give the British actor a part on her show, she tweeted back, "@idriselba You are a pure pleasure, an honor to share the couch with you #selfiesforever PS thank you for calling me a woman, it made me feel all tingly inside <3 [sic]."
Click to continue reading Idris Elba Wants a Cameo in 'Girls'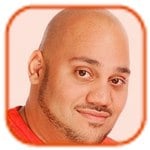 Posted by Andru Edwards Categories: Comedy, Late Night, Talk Shows, NBC, Announcements, News,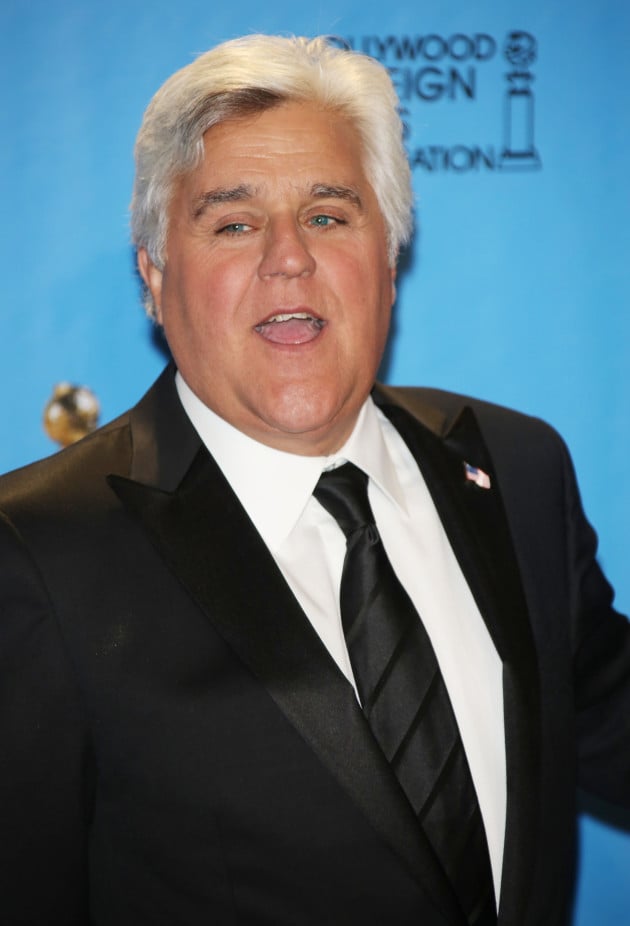 Jay Leno will be joined by Billy Crystal for his final show.
The 63-year-old talk show host will step down from The Tonight Show on February 6 after almost 22 years and will mark the occasion by interviewing the actor, who was the first guest when he made his debut on the program in May 1992.
Country music superstar Garth Brooks will perform on the final show, while his successor Jimmy Fallon - who takes over on February 17 - will appear on February 3 for a for a "passing of the baton."
Though Jay's future is uncertain when he leaves the show, network NBC are keen to keep his services. "I'm hoping we will enter into a new relationship with him and keep his home on NBC... I would love him to do specials with us and other shows he could host. We're being very respectable of him and not pushing that agenda too hard," NBC entertainment chairman Bob Greenblatt said. However, according to The Hollywood Reporter, the presenter is "highly unlikely" to stay with NBC and is currently meeting with other networks.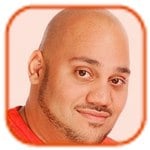 Posted by Andru Edwards Categories: Drama, Prime Time, BBC, Gossip,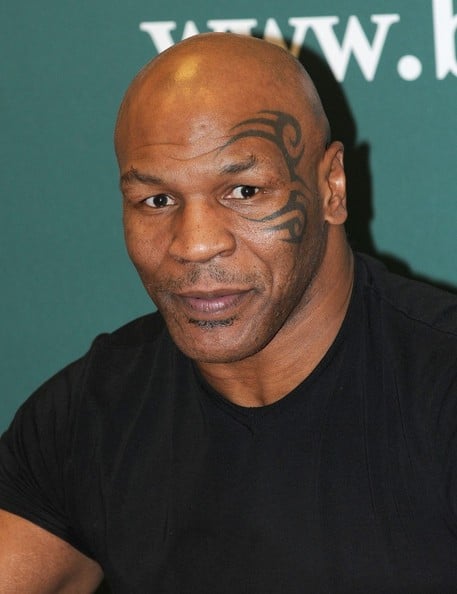 Mike Tyson wants a role on Downton Abbey.
The boxing legend wants to take on more acting roles since his retirement from the sport, and would love Julian Fellowes to write him a part in the British period drama set in the early 20th century. When asked whether he wanted to act more, Mike said, "I would. I'm coming to the West End soon for my one-man show, so maybe when I fly to the UK they'll give me a part on Downtown Abbey [sic]. I like that show. I'm sure they could give me a part."
The former world heavyweight champion found it tough reminiscing about the past for his new memoir, Undisputed Truth, and claims his childhood was harder to bear than the "good days" he spent in jail in the 90s in the intimate company of his female counselor. "There were some horrific things [in my childhood] that I did not enjoy. Jail was a lot easier ... I had a female counselor and we'd do it for a long time. I had some good days in there," Mike quipped.
Click to continue reading Mike Tyson Wants to Be on 'Downton Abbey'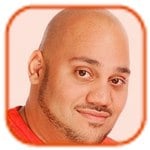 Posted by Andru Edwards Categories: Comedy, Talk Shows, Cable, Features,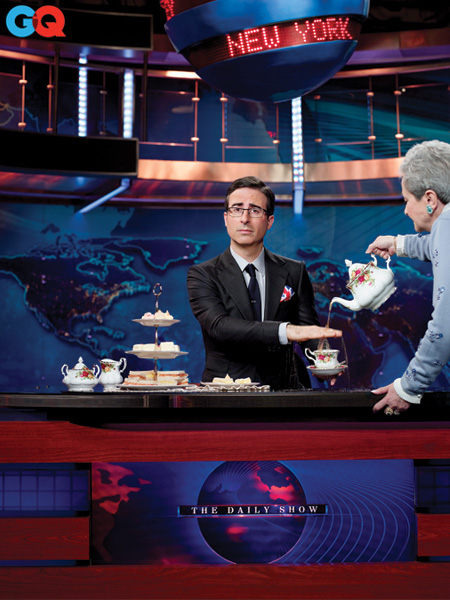 John Oliver wants Queen Elizabeth to appear on The Daily Show.
The British-born comedian is set to take over the reins of the show from Jon Stewart for three months and revealed his ideal guest would be the 87-year-old monarch.
"I promise you I will do everything in my power to get Her Majesty the queen as a guest. If I can't get her, I will try to get Helen Mirren dressed as the queen. If that doesn't work, I'll get Senator Mitch McConnell and have him dressed as either the queen or Helen Mirren. If any one of those works out, I guarantee you will see the most awkward, borderline treasonous, yet memorable interview in the history of television," he wrote in the latest issue of GQ.
John also joked he plans to have all of his guests take an oath of allegiance to the British flag during his stint as host: "Each show will begin with a pledge of allegiance to the Union Jack. This is non-negotiable, and I think it'll help with the guest-booking. I'm looking forward to this summer. It's going to be one of the strangest experiences of my life, and I hope you'll share it with me. Think of it this way: It's still going to be everything you love about The Daily Show, just without the thing that you love most about it."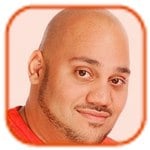 Posted by Andru Edwards Categories: Comedy, Prime Time, FOX, Gossip,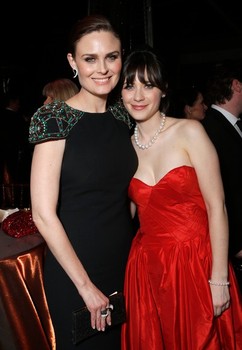 Emily Deschanel wants to star with her sister Zooey in New Girl. The Bones actress has revealed she is planning to make a cameo appearance in her sibling's hit sitcom about hapless 20-something Jess Day, and would jump at the chance to join her on set as soon as she has some time off.
"Zooey played my cousin on an episode of Bones a couple of seasons ago and we've talked about me coming in to do New Girl. We shoot on the same lot, so if we weren't so busy it might be really easy to swing on by and play a part. It's hard to get a few hours off, let alone a couple of days to do her show. I watch every episode as soon as I can when I'm not working," she said.
Because the pair play polar opposite characters in their respective shows - Emily plays serious-minded forensic anthropologist Dr. Temperance Brennen - people assume they are different in real life, but the 36-year-old star thinks they share the same core values from growing up in the same family.
Click to continue reading Emily Deschanel Wants New Girl Cameo with Sister Zooey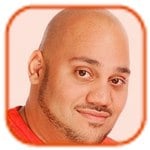 Posted by Andru Edwards Categories: Comedy, Prime Time, Talk Shows, Cable, Daily Show, The, Gossip,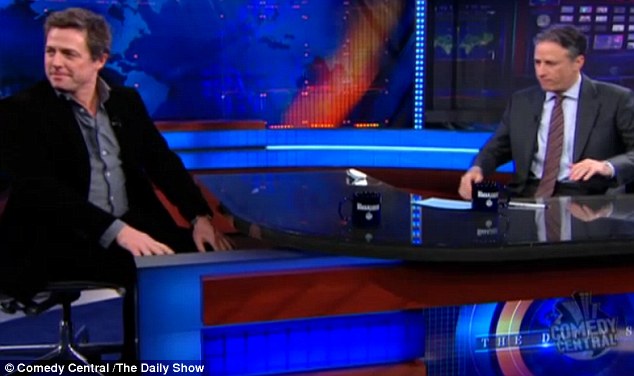 Hugh Grant is a "big pain in the ass." The Music and Lyrics actor was blasted by The Daily Show host Jon Stewart for being rude to his staff and Jon says he will never be invited back.
Speaking at a fundraiser for the Montclair Film Festival in New Jersey recently, Jon said, "He's giving everyone s**t the whole time, and he's a big pain in the ass. And we've had dictators on the show." Jon also revealed Hugh complained about the clip of his flop movie Did You Hear About The Morgans? which was played on the show, asking "What is that clip? It's a terrible clip" to which the host replied, "Well, then make a better f***ing movie."
Click to continue reading Hugh Grant Blasted by Jon Stewart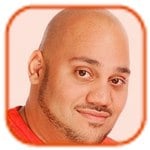 Posted by Andru Edwards Categories: Comedy, CBS, Gossip, Rumors,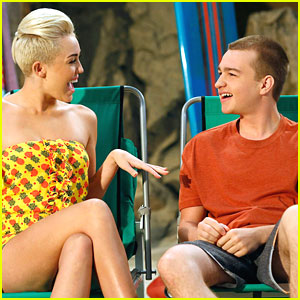 Miley Cyrus was "shocked" by Two And A Half Men's Angus T. Jones' rant about the show. The 19-year-old actor - who makes $350,000 for playing Jake Harper in the sitcom - called the show "filth" and begged viewers to stop watching and guest star Miley was surprised by her on-screen love interest's comments.
"Miley was shocked just like everyone else who saw the video. But Miley doesn't judge anyone and she of course wants Angus and everyone who works on the show to be happy and continue doing the show because she's a huge fan and she likes guest appearing. She had the time of her life when she worked with Angus and she even thinks he's hot and incredibly sweet. She even had fun hanging on set and filming with Ashton [Kutcher] and Jon [Cryer]," a source said.
Click to continue reading Miley Cyrus "Shocked" by 'Two And A Half' Star's Rant
© Gear Live Inc. – User-posted content, unless source is quoted, is licensed under a Creative Commons Public Domain License. Gear Live graphics, logos, designs, page headers, button icons, videos, articles, blogs, forums, scripts and other service names are the trademarks of Gear Live Inc.