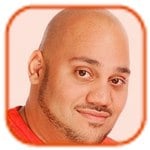 Posted by Andru Edwards Categories: Apple, PC / Laptop, Software,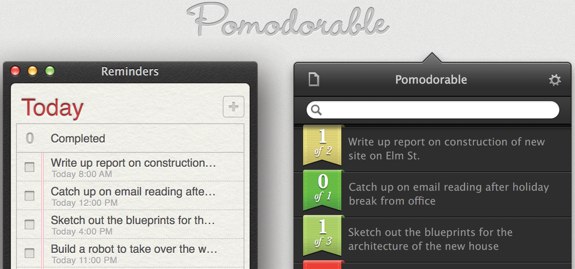 This morning Pomodorable, a new task management and productivity app from Monocle Society, hit the Mac App Store. Pomodorable relies on the Pomodoro technique, a method of accomplishing things on your task list by using a 25-minute timer and focusing on one item exclusively during that timeframe, while also logging distractions.
The nice thing about Pomodorable is how versatile the software is. You can use it exclusively as your task management (and time management) app, but if you're already using an alternative task manager like iCloud Reminders, OmniFocus, or Things, then you can continue using those apps to manage your tasks and Pomodorable will two-way sync between them. This way, you don't need to change how you do things, while still taking advantage of Pomodorable's powerful time features.
Click to continue reading Pomodorable brings refreshing touch to task management on the Mac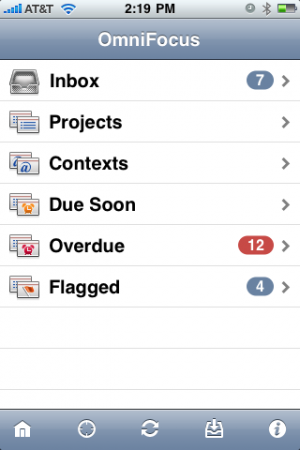 OmniFocus for iPhone has just been updated to version 1.12. While that number may give it the appearance of being a minor update, there are actually plenty of additions, changes, and fixes, and we've got them all for you after the break. There are quite a few new iOS 5 features integrated into the new release.
Of course, you'll find OmniFocus for iPhone in the App Store, and the 1.12 update is available now.
Click to continue reading OmniFocus for iPhone 1.12 feature list, now available
Read More

| OmniFocus for iPhone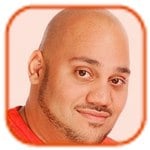 Posted by Andru Edwards Categories: Productivity, iPad Apps, New Apps, Above $10,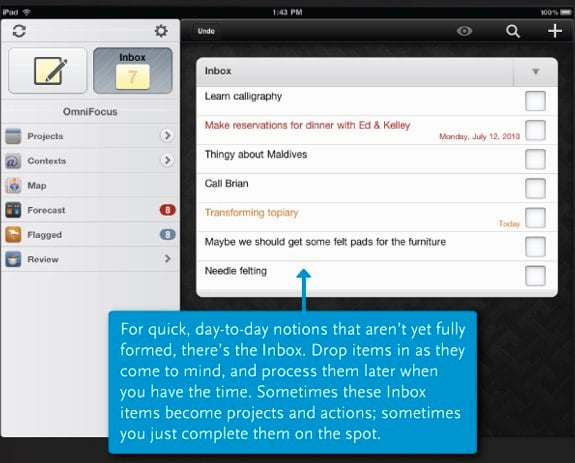 The good folks over at The Omni Group make what many consider to be the definitive GTD and task management app out there in OmniFocus. We use it with great regularity on the Mac desktop, and snapped it up immediately as soon as OmniFocus for iPhone was released. When the iPad launched, the one app that we knew we wanted was a native OmniFocus client. The Omni Group said they'd release it when it was done, opting to go feature complete rather than releasing a bare bones version and updating it incrementally with new features. Well, today OmniFocus for iPad launched, and we've gotta say, it's impressive.
Like OmniFocus on iPhone, the app is location-aware, meaning that you can have it tell you what tasks on your list can be completed nearby, wherever you are. New to the app are a new streamlined task review mode, a Map feature, task forcasting, and more. Here's the main feature list:
Quick Entry for fast, easy task capture
Task inbox where items can be stored for future processing
Detailed task options like start and due dates, repeating schedules, and audio note and photo attachments
Organize tasks into projects and folders, with as much hierarchy as is needed
Categorize and view tasks by contexts, or work modes (ie, "Phone" for all phone call-related to-dos)
Subtasks, for breaking large tasks into manageable steps
Built-in search for locating any task in your database
Cloud sync: synchronize with OmniFocus for Mac and OmniFocus for iPhone
Location-based contexts: the Map makes it easy to generate and view tasks based on current or assigned locations
Forecasts: see a weekly or daily view of all due tasks
Built-in reviewing that helps you stay current on all your projects
The app sells for $39.99, so it definitely isn't an impulse buy. However, if you are looking for an app that will keep you on top of everything in your work and home life, and sync between iPad, iPhone, and Mac desktop, we can't recommend OmniFocus enough. It's available now in the App Store.
Read More

| OmniFocus for iPad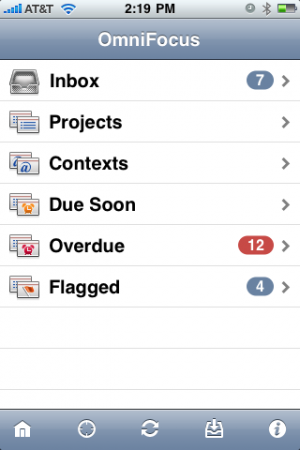 OmniFocus for iPhone has just been updated to version 1.5.1. While that number ma give it the appearance of being a minor update, there are actually plenty of additions, changes, and fixes. Here's a look at the more important ones:
Nearby remembers whether you last used Map or List view.
Added settings for whether the app badge counts overdue actions, due soon actions, both, or neither.
You can assign locations to contexts by editing the nearby list.
Fixed a bug where the map sometimes wouldn't recenter after launching directly into Map view.
Fixed some bugs in the Sync Settings interface.
Removed "mailto" from the Send Feedback email address.
Cleaned up some animation transitions with the item title on the details screen.
Image attachments now display on a black background.
When selecting a start or due date, you can now tap multiple times on the Day, Week, and Month buttons to increment the date further.
Updated the interface for repeating actions. Repeating actions now distinguish between repeating on a fixed schedule ("repeat every"😉, starting again some period after completion ("start after"😉, and becoming due again some period after completion ("due after"😉. Please note that OmniFocus 1.6 for Mac only supports "repeat every" and "due after"; the "start after" option is coming to the Mac in v1.7.
Fixed sorting in the All Actions lists.
Fixed a bug with restoring the top-level All Actions view state during launch.
Inline browsing now works with "Http" URLs, not just "http".
Fixed a bug with unselectable attachment rows.
Contexts once again show a section header between subcontexts and actions.
Fixed a bug where toolbar buttons could disappear after syncing on the Settings screen.
Disabled attachment editing while recording or playing back an audio attachment.
Fixed a potential crash in the Repeat screen.
Improved the margins of the title field on the Title & Note screen.
Fixed a bug where entering a note for a new inbox item could lose your item title.
When filing an action or project, the Move screen once again indents items to indicate hierarchy.
Copying an action now places its task XML, its title (as text), and its omnifocus: link on the pasteboard. You can now paste a link from one task into the notes of another task, then click on the link to switch over to the linked item.
Added support for pasting more types of images into attachments.
Fixed a number of layout issues in the experimental landscape mode. (We're not quite ready to enable this by default yet, but definitely getting closer!)
Fixed some crashes and other bugs with the experimental undo support. (Undo is also still a work in progress, so it's also disabled by default.)
Of course, you'll find OmniFocus for iPhone in the App Store, and the 1.5.1 update is available now.
Read More

| OmniFocus for iPhone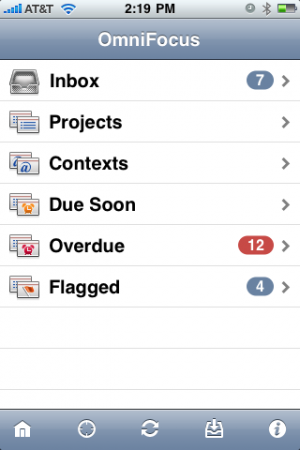 OmniFocus for iPhone, our favorite task management app, is set for an update. OmniFocus 1.5 will require iPhone 3.0, as it takes advantage of some of the new iPhone OS features like Cut, Copy, and Paste, as well as the new Map API. Here's a look at some of the new features you can expect from OmniFocus for iPhone 1.5:
OmniFocus now displays nearby contexts using a map. Touch a pin to see all the tasks in the corresponding context.
You can Cut, Copy, and Paste entire actions by holding down a checkbox in an action list. You can paste into an empty list by holding the "No Actions" text.
You can search through all your projects and actions using the new Search screen.
In Projects and Contexts screens, you can select All Actions to show a grouped list of all actions.
You can set up repeating actions and projects using the new Repeat screen.
Action lists now display each action's due date.
Web links in notes now open inside OmniFocus (rather than launching Safari).
Send Feedback now sends email inside OmniFocus (rather than launching Mail).
We've added experimental support for landscape mode and undo; both can be enabled under Settings.
We want this. Now. You can download OmniFocus for iPhone from the App Store.
Read More

| OmniFocus for iPhone


We always have to give a shout when OmniFocus for iPhone, the one iPhone app that we truly could not live without, gets updated.
The Nearby view now displays each context as soon as its distance is determined, rather than waiting to figure out the distance to each context before showing any results. It also scrolls much faster.
Checkboxes are much easier to touch.
When creating a new action, the keyboard appears immediately rather than sliding in after the screen.
On the home screen, Settings have moved to the Info button in the bottom right corner.
The Reset Database button in Settings will now reset the saved sync password in addition to the database, and will then take you back to the original welcome screen.
Syncing automatically compacts the database on a regular basis, but when syncing is not enabled there's now a Compact Database button in Settings. (There's also some text there indicating how many tasks are stored in how many zip files, so you can tell whether your database could benefit from compacting.)
Added underlying support for the new autocomplete settings for projects and groups which are coming in OmniFocus v1.6 for Mac.
Actions without contexts are no longer considered unavailable.
The OmniFocus for iPhone 1.2 update is available now in the App Store. As with all OmniFocus updates, be sure to synchronize your data with MobileMe or your WebDAV server before updating, just in case anything goes awry.
Read More

| OmniFocus for iPhone 1.2


One of our favorite apps, OmniFocus, has been updated to version 1.1.4. It's a minor upgrade, but it still brings a few welcome changes:
Can now view attachments containing Microsoft Office, plain text, and web archive documents.
Zoom in on attachment using the pinch gesture
Added French, German, Spanish, Italian, Simplified Chinese, and Dutch to available languages.
If you want a tool that will keep your world (and your tasks) organized, look no further than OmniFocus.
Read More

| OmniFocus


One of my absolute favorite iPhone apps, OmniFocus, just received a small update, meant to kill a few bugs. In case you have yet to give it a try, OmniFocus is an organizational tool solely meant to keep you on task, focused, while maintaining peace of mind that you aren't forgetting anything. It's configurable in so many ways, that just about anyone is able to fit it into their workflow. There is an iPhone version, as well as a desktop version for OS X, and the two can sync together. Anyhow, here are the details of the recent update for OmniFocus for iPhone:
Changes in the minor v1.1.1 update:
Fixed a bug which could leave the user at a blank screen after adding a new item.
Fixed a bug which caused the app to be unresponsive after converting an action to a project.
Fixed a few places where English was still visible in the Japanese translation.

Changes in the minor v1.1.2 update (released November 13, 2008):
Updated the Settings icon to avoid potential confusion with the iPhone's built-in Settings application.
As we said before, if you haven't already, you owe it to yourself to check out OmniFocus.
Read More

| OmniFocus via OmniGroup Forums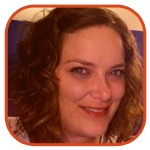 Posted by Jenny Lewis Categories: Google, Internet,

Keeping track of multiple projects? Gmail has now made it even easier to keep your inbox straight. The newly introduced colored labels make it easy to see at a glance what's on your plate. Easy to create and edit, and even easier to add to existing filters, consider it another way to manage your email without actually having to look at it.
© Gear Live Inc. – User-posted content, unless source is quoted, is licensed under a Creative Commons Public Domain License. Gear Live graphics, logos, designs, page headers, button icons, videos, articles, blogs, forums, scripts and other service names are the trademarks of Gear Live Inc.