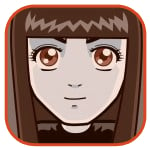 Posted by Sheila Franklin Categories: Transportation,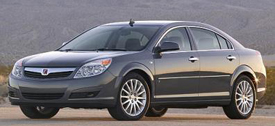 The government will be spending about $285 million by June 1 in Detroit by trading in their older gas guzzlers to purchase about 17,600 new vehicles from GM, Ford and Chrysler. Part of the stimulus bill, it couldn't have come at a better time for the beleaguered industry. About 2,500 hybrid sedans like the Chevy Malibu, Saturn Aura and Ford Hybrid Fusion have been ordered. Now if we could just get our local governments to follow suit.
Read More

| Freep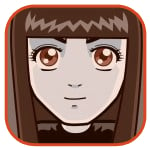 Posted by Sheila Franklin Categories: Internet, Microsoft,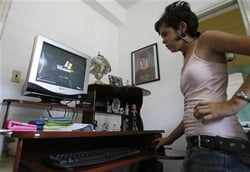 Cuba launched Linux Nova last week at a Havana computer conference on "technological sovereignty." The government feels that Microsoft systems are a potential threat to their country because they say U.S. security agents have access to codes. Besides that, they say that the trade embargo makes it difficult to get the software legally and update it. Dean of the School of Free Software, Hector Rodriguez, claims that about 20% of the computers are currently using Linux but feels that that figure could climb to more than 50% in 5 years.
Read More

| Reuters

Posted by Sal Traina Categories: Editorials, Taxes, US Economy,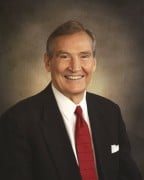 How great does this quote by the late Baptist pastor, Adrian Rogers, relate to what our government is trying to do? I wish people weren't so uninformed.
You cannot legislate the poor into freedom by legislating the wealthy out of freedom. What one person receives without working for, another person must work for without receiving. The government cannot give to anybody anything that the government does not first take from somebody else. When half of the people get the idea that they do not have to work because the other half is going to take care of them, and when the other half gets the idea that it does no good to work because somebody else is going to get what they work for, that my dear friend, is about the end of any nation.

Click to continue reading You Cannot Multiply Wealth By Dividing It



Posted by Sal Traina Categories: Editorials, History, US Economy,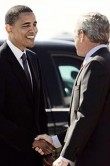 After the terrorist attacks of Sept. 11, 2001, the US's economy took a big hit. At the time, then President George Bush thought a stimulus(tax rebate) would help the economy recover. After two years of analysis, the government decided that their plan to "inject" money to the economy did nothing to help it's condition. It didn't help.
Click to continue reading Obama's Tax Plan Similar To 2001 Failed Plan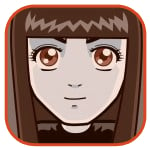 Posted by Sheila Franklin Categories: Editorial, Google, Internet,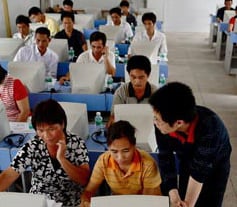 China has decided to cut back on their country's Internet access to porn and obscene content by blacklisting 19 portals and sites. Included in that list are Netease, Baidu and Google. The deputy director of the State Council Information Office, Cai Mingzhao, said "Immediate action is needed to purify the Internet environment."
Supposedly the Chinese Google has links to porn sites and although China's Internet Illegal Information Reporting Center asked them to take them off, nothing was done. A spokesperson there said, "Google is neither the owner of those Web sites and porn nor does it spread (that) information intentionally." We figure if someone wants to find that sort of content, there is always a way.
Read More

| CNN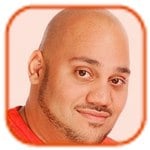 Posted by Andru Edwards Categories: Home Entertainment, Movies, Videos,
Have you fallen on tough times in this rough economy? Well, if so, TiVo wants you to know that they're here to take care of you, what with their new Netflix compatibility and all. You see, all you have to do is stop going to the movies, get yourself a Netflix account, and watch movies from your Netflix Instant Queue instead. Nevermind the fact that Netflix offers mostly just catalogue titles, as opposed to the latest blockbusters. Beggars can't be choosers, yo.
Posted by Sal Traina Categories: Editorials, Elections, Media, Taxes,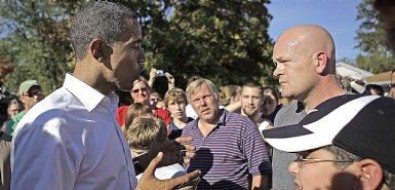 If you don't know who Joe The Plumber is, you must not watch the news, read the paper, or listen to talk radio. The guy, whose now famous meeting with Democratic Presidential Candidate Barack Obama, is the talk of the town. You can see who he is, and why he's so popular now, in one of my earlier blogs.
I found an interesting article that would interest Joe The Plumber, who's real name is Joe Wurzelbacher. It basically states that if Wurzelbacher wants to achieve his goal of buying the business he's working for, he's going to have trouble competing for federal contracts.
Click to continue reading Some Advice For Joe The Plumber
Read More

|
Market Watch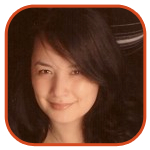 Posted by Veronica Santiago Categories: Sports, Television, Legal Issues,
UPDATE: Castroneves was acquitted on six counts of tax evasion. A mistrial was declared on the seventh count.
Have we learned nothing from Richard Hatch and Wesley Snipes?
Helio Castroneves, the former winner of Dancing with the Stars, was indicted today for federal tax evasion. According to the indictment obtained in Miami, the 33-year-old underpaid the government between 1999-2004.
Helio, along with along with his sister (Katiucia Castroneves) and lawyer, are currently being accused of hiding over $5 million of the race car driver's earnings. The trio allegedly tried "to conceal and disguise the true and correct amount" by using an offshore Panamanian shell corporation. Each defendant faces charges of conspiracy "for the purpose of impeding, impairing, obstructing, and defeating the lawful government functions of the Internal Revenue Service."
According to the Miami Herald, all three are expected to appear in federal court tomorrow morning. Convictions on all counts could equate to approximately 30 years in prison per person.
Read More

|
Miami Herald
via
E! Online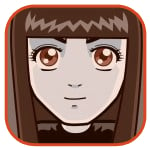 Posted by Sheila Franklin Categories: Household, Science,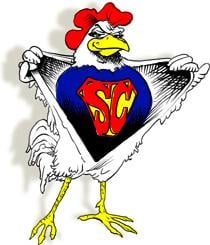 Watch out for Super Chickens arriving at a grocery store near you. The U.S. government will start considering proposals to use GE (genetically engineered) animals for food. This might include faster growing animals, cattle that resist Mad Cow Disease, or lower cholesterol eggs. The Food and Drug Administration has said that it is concerned with animals that will be used for food or produce medicine to be used on animals or humans, rather than those used in lab experiments. Many details still need to be worked out such as labeling. We get nervous enough thinking about genetically altered grains.
Read More

| ABC News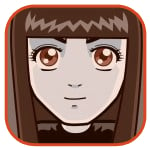 Posted by Sheila Franklin Categories: Editorial, Misc. Tech,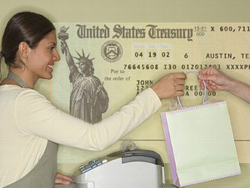 When you receive that humongous government stimulus check, there are plenty of places to help you spend it. Sears (and Kmart) are offering a gift card worth an additional 10% off the check amount. So is Wally World, Radio Shack, and the grocery chains Kroger and Albertson. Staples is also in on the fun. Watch out, though. Home Depot's offer says that if you use the check to buy eco-friendly gadgets, it will offer a discount. That's not really a bargain unless you have been waiting for decades to afford a solar panel. We could go on, but hey, you can play Let's Make a Deal with tons of companies, so take your choice.
Read More

| Reuters

© Gear Live Inc. – User-posted content, unless source is quoted, is licensed under a Creative Commons Public Domain License. Gear Live graphics, logos, designs, page headers, button icons, videos, articles, blogs, forums, scripts and other service names are the trademarks of Gear Live Inc.