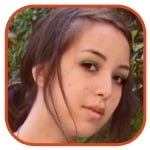 Posted by Robin Paulson Categories: Movies, Pregnancies, Videos, Rumors,
Sounds like New Moon star Robert Pattinson ought to take some tips from Russell Brand when it comes to Googling himself.
In the video, Pattinson recalls his most outrageous tabloid find, stating that he was pregnant!
Jokingly, he divulged where he's hiding the miraculously-conceived child: "I am [pregnant], yes. Yeah, it's in my armpit because I'm hiding it from everyone."
Read More

| MTV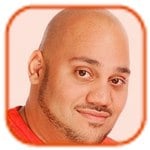 Posted by Andru Edwards Categories: Movies, Television, Rants, Rumors,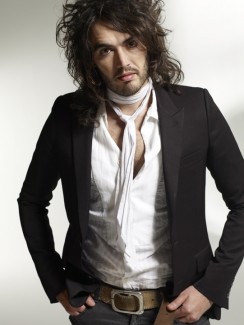 After having beaten his polygamy tendencies, comedian Russell Brand is now recovering over his obsession with Googling himself.
The Get Him to The Greek actor, who admits he has an addictive personality and has previously beaten heroin addiction, said he eventually gave up typing his name into the internet, as he only saw negative things written about himself.
"It's the most unrewarding, pointless activity, Googling yourself. I'm doing a lot better. It's like picking a scab. I have gone a few weeks without looking at it and it divorces you from the slurry of casual vindictiveness."
He also admitted he toned down his performance as host of this year's MTV Video Music Awards (VMAs), after his appearance last year - during which he referred to then-US president George W. Bush as a "retarded cowboy fella" - caused such an uproar.
"Last year at the VMAs there were death threats, so obviously this year it was deliberately designed not to cause anyone any bother, but be funny and confident. There was a very deliberate removal of self-destruction. I didn't take the risks I've taken in the past."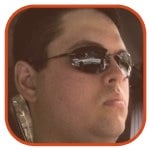 Posted by Dan Hughes Categories: Google, Internet, Software, Videos,
Google announced Monday that its Chrome browser's 4th version has gone Beta. Most important feature in my eyes: Bookmark syncing.
Back when I was an Firefox fanboy, Delicious' method of syncing bookmarks was magic to me, and was the epitome of the internet experience. When Chrome was released, its speed sang to me, and I willingly sacrificed my bookmark sync to Chrome's seductive quickload times. Now, Google makes everything magical again as Google announced Monday that its Chrome browser's 4th version has gone Beta, including with it Bookmark Sync.
According to the announcement, XMPP is used to keep your browser in touch with your Google Account, which will keep track and sync down your bookmarks.
In a side note: Google also claims to have increased performance by a brain-spanking 30%!
Read More

| Google Chrome Blog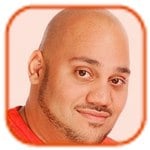 Posted by Andru Edwards Categories: Cell Phones, Features, Google, Handhelds, Product Reviews, Videos,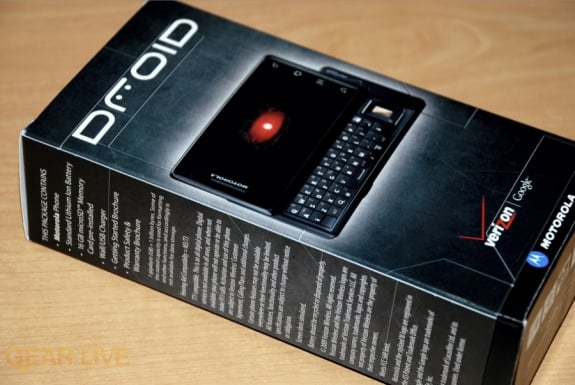 The Motorola DROID is a symbol of change, for a bunch of different reasons. The fact is, the DROID is a Motorola phone, exclusive to Verizon Wireless, and runs Android 2.0. There is major significance for each of those three bullet points, and that's not even getting into the actual device. In many ways, the DROID is something new for all three companies involved, which is likely why the three worked to closely together on getting the device just right. So the question is, did they succeed? We've had the device for about a week now, and we've been playing with it non-stop for the most part. We know what you're probably wondering—how does the DROID stand up to the iPhone? Is Android 2.0 actually better than what we've seen from the platform on other devices? Does the Verizon network really make a difference?
We've got all the answers for you in our Motorola DROID review, so sit back, and read on for our take.
Click to continue reading Motorola DROID review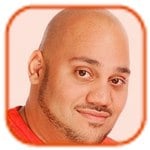 Posted by Andru Edwards Categories: Cell Phones, Features, Galleries, Handhelds,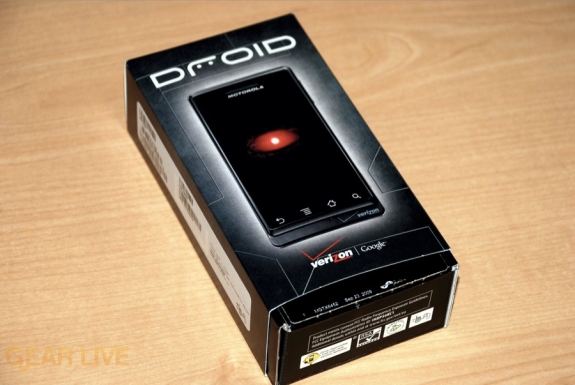 We were able to get our hands on the Motorola DROID a few days early, and we've got to say, this thing is a beauty. Android 2.0 is responsive and crisp, especially on the fantastic DROID display. We are going to be diving into the DROID a bit more in-depth in our full review, and we'll have a few videos up as well, but in the meantime, please enjoy our Motorola DROID unboxing gallery. We've got a bunch of pictures up that'll give you a nice look at the device.
Read More

| Motorola DROID unboxing
Gallery: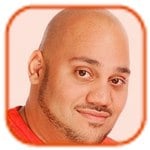 Posted by Andru Edwards Categories: Cell Phones, Google, GPS, Handhelds, Software,
One of the nicest features in Android 2.0 is Google Maps Navigation. In a nutshell, it's Google Maps with turn-by-turn GPS navigation, and voice guidance. Google has put together a video that introduces Google Maps Navigation, which we've embedded above, but there are some of the features that stand out to us:
Live traffic: Since Google Maps can show you traffic info, it's obviously built-in to Google Maps Navigation, at no extra cost.
Routes always current: When you search for directions, Google Maps Navigation searches the cloud, and gives you the best current route based on the most recent data
Layers: You can overlay different types on data over your maps, like restaurants, gas stations, and more.
Live street view: This is just awesome. You can use the Google Street View feature to get a fantastic visual of your surroundings while driving
FREE!: Google Maps Navigation is free. That includes the GPS, the live traffic data, and the always updated maps. That is a big deal.
The first handset to ship with Android 2.0, and thusly Google Maps Navigation, will be the Motorola Droid.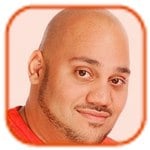 Posted by Andru Edwards Categories: Cell Phones, Software, Videos,
Google has released a video that shows off all the new Android 2.0 features. Of course, Android 2.0 is what powers the Motorola Droid. A few of the highlights:
Android 2.0 can pull in contacts from multiple sources, and supports two-way syncing. There is a new feature called Quick Contact, that shows you just about every way you can possibly contact someone when you tap their user icon.
Apps will now be able to turn on Bluetooth to set up connections with other devices
Android 2.0 supports multiple screen resolutions. In the video, we see an application running at 800x480 and 854x480, as an example
Definitely some good stuff here. Color us excited.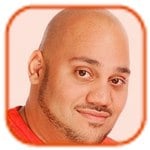 Posted by Andru Edwards Categories: Cell Phones, Handhelds,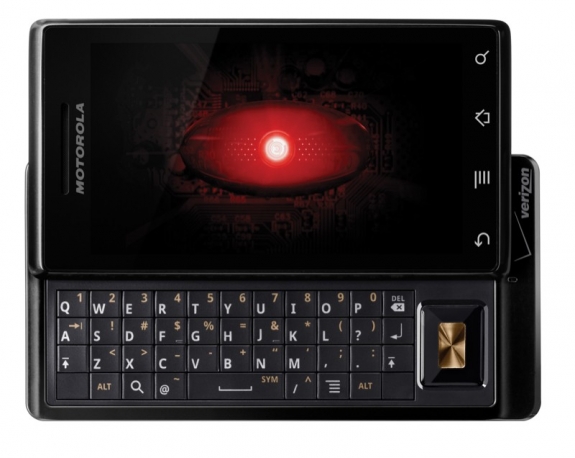 The wait for the Motorola Droid to go official is finally over, as Verizon has announced all the details on the drool-worthy handset, highlighted by the fact that the Droid launches exclusively on Verizon Wireless on November 6th (yes, just over a week from now,) and will sell for $200 after mail-in rebate with two-year contract.
We know what many of you are thinking - $200 will get you an iPhone 3GS, so this thing better bring the pain. Well, my friends, it certainly does. The Droid is a top-notch phone, boasting a 3.7-inch 480x854 display, Cortex A8 processor, Bluetooth, GPS, 5-megapixel camera (with dual-LED flash,) slide-out QWERTY keyboard with d-pad. 3G, Wi-Fi, over-the-air Amazon MP3 downloads, and voice-activated search are also present. Included in the box is a 16GB SD card, as well as a dock for the phone. That's just the hardware. Equally important is the software running on the device, and the Droid is the first handset to feature Android 2.0. That's a big deal, as no other phone on the horizon seems to be shipping with 2.0. This also means that Droid picks up the new Google Maps Navigation feature, which essentially turns the phone into a fully-functional GPS, using Google Maps, at no extra cost.
We'll obviously be bringing you more details as we get them, but expect to hear a lot, a lot about this phone over the coming weeks.
Read More

| Verizon Wireless
Gallery: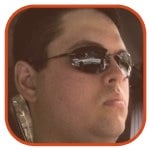 Posted by Dan Hughes Categories: Cell Phones, Google, Internet,
Today, Google "announced" a feature that technically already existed before now, but giving it a name makes it more real, right?
Google says that by taking advantage of the conditional call forwarding feature your carrier provides, you can forward calls that you do not answer on your phone to your Google Voice phone number, thereby replacing your company's voicemail with Google's. This functionality has actually always existed: Google Help forums reveal countless people already were setting up their functionality long before Google made this announcement.
It boils down to setting up your call forwarding feature (*71 or the like) to forward to your Google Voice number (or your "Access Number" if you sign up "Without a Google Number"😉. Then, when your call is forwarded to the Google Voice number, the voice mail is logged and transcribed and stored online, with delivery options such as email or text message to your cell phone. You don't get all the features you get if you use an actual Google Voice number for people to call, but it is still a nifty service.
A bit more information about Google Voice after the jump.
Click to continue reading Use Google Voice voicemail with your current number
Read More

| The Official Google Blog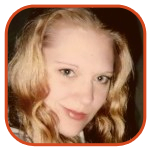 Posted by K.C. Morgan Categories: Gossip,
Rumors say that Google will soon make an announcement and unveil what is reportedly being called "One Box," a brand-new facet of the popular search engine that will help users search for music.
If you've ever used Google Images, you already know how the new search is rumored to work. You'll type in an artist's name - Michael Jackson, for instance - and be greeted with Web sites allowing you to listen to or buy the songs you're seeking. Apple and iTunes are no doubt already sweating.
Read More

| Perez Hilton

© Gear Live Inc. – User-posted content, unless source is quoted, is licensed under a Creative Commons Public Domain License. Gear Live graphics, logos, designs, page headers, button icons, videos, articles, blogs, forums, scripts and other service names are the trademarks of Gear Live Inc.