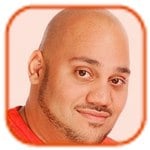 Posted by Andru Edwards Categories: Apple, Google, Software,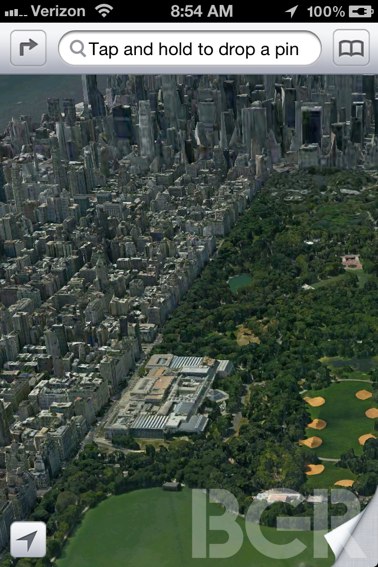 As previously reported, Apple is set to replace Google Maps in iOS 6 with an in-house solution that's the result of the company acquiring mapping companies like C3 Technologies, Poly9, and Placebase. Today, we see leaked screenshots from a BGR "trusted source" that shows off a bit more of what we can expect.
The screenshots show that the new 3D mode is certainly in the works in build 10A314 of iOS 6. Again, this is a total replacement for Google Maps, allowing Apple to provide the exact Maps experience that it want to provide on the iPhone, iPod touch, and iPad. We expect to get a full preview of iOS 6 at WWDC next month.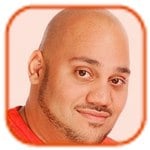 Posted by Andru Edwards Categories: Apple, Cell Phones, Google, Rumors, Software,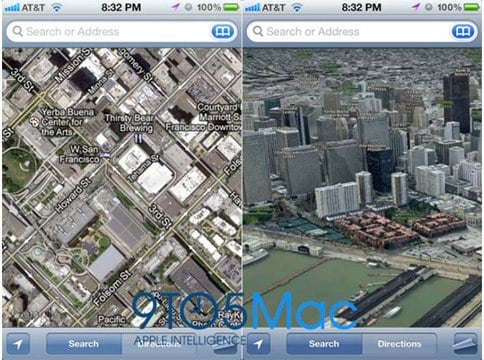 Google Maps has been a mainstay on in iOS since the birth of the original iPhone back in 2007. For us, the Maps app is one of our most used apps on the device, and we'd bet that this is the same for many others. However, Apple need Google Maps anymore. The company has purchased multiple mapping companies in the past couple of years, including C3 Technologies, Poly9, and Placebase. We haven't really seen the fruits of these acquisitions yet, but that may all be changing with iOS 6.
Click to continue reading iOS 6 to feature new Apple-powered Maps, eliminating Google
Read More

| 9to5Mac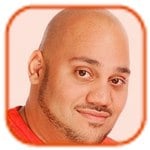 Posted by Andru Edwards Categories: Corporate News, Google, Video Games,
Gamers are not averse to first-person shooters—Call of Duty: Modern Warfare 3, for example, earned $1 billion in just over two weeks. But what about when the targets are real, unsuspecting people on the sidewalks rather than cartoon soldiers?
That's the approach taken by Amsterdam-based ad agency Pool Worldwide, which used Google's Street View API to create "Google Shoot View," a game that lets players take aim at those who appear in the street-level, 360-degree images captured by Google's Street View cars.
"Google Shoot View. Explore the world at street-level... and fire a M4A1 assault rifle," Pool Worldwide said in a Dec. 9 tweet announcing the game (preview below).
Google was apparently not thrilled by the idea of having its technology used as the backdrop for a street-level killing spree. The search giant this week pulled Pool's access to its API—the code that allows developers to use the technology.
"Unfortunately, Google has killed the API so at the mo we can't run shoot view," Pool tweeted yesterday.
Click to continue reading Google takes down Shoot View, the Street View shooting game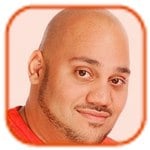 Posted by Andru Edwards Categories: Apple, Google, Rumors,
Apple could be ditching Google Maps in favor of its own navigation software in iOS 5.
MacRumors uncovered a new section in the legal disclaimers section of iOS 5 called "Map Data" that references several different third-party mapping and naviation companies such as CoreLogic, Getchee, Localeze, and TomTom, among others.
It wouldn't be much of a shock if Apple ditched Google Maps and launched its own mapping service. In recent years, Apple has snapped up a couple of mapping companies, Placebase and Poly9. Apple has also been hiring engineers with mapping and navigation experience to join the iOS team. On top of that, when Apple responded to the outpouring of media scrutiny about iPhone location tracking in April, the company revealed it was creating its own traffic database.
Click to continue reading Will Apple replace Google Maps in iOS 5?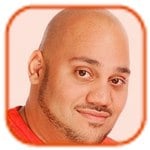 Posted by Andru Edwards Categories: Editorial, Features, Misc. Tech,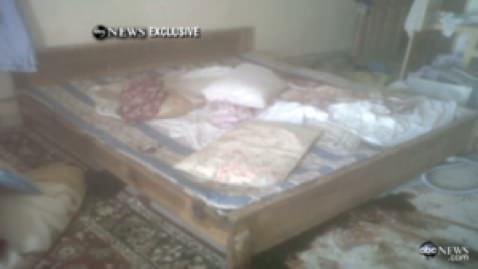 Osama bin Laden has likely stayed off the grid for the past decade in order to evade capture, but was it his aversion to tech that actually did him in?
During a late-night press briefing on bin Laden's death, the White House said that the Abbottabad, Pakistan's compound's lack of an Internet connection was one of the things that tipped off investigators.
"It's also noteworthy that the property is valued at approximately $1 million but has no telephone or Internet service connected to it. The brothers had no explainable source of wealth," a senior administration offical told reporters.
The brothers in question are a trusted bin Laden courier and his sibling. The White House said intelligence officials became aware of this courier four years ago thanks to information provided by detainees, but only uncovered his location in August 2010.
White House officials said they were "shocked" by the compound.
Click to continue reading Was it Osama bin Laden's aversion to tech that got him killed?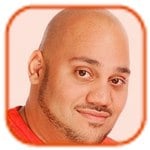 Posted by Andru Edwards Categories: Google, Internet,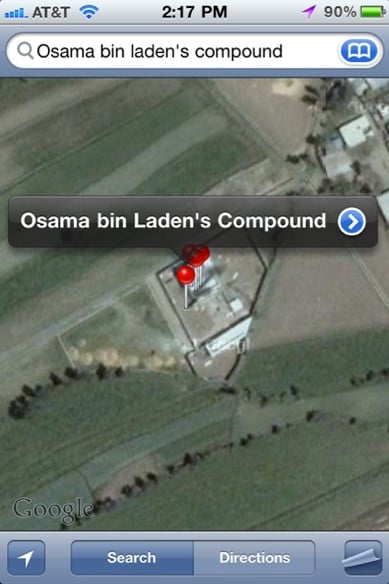 Update: We've updated the image.
Hot on the heels of the announcement that Osama bin Laden had been killed by US forces, Google has updated Google Maps to show the location of bin Laden's compound. Above, you can see how it looks with satellite view turned on. Just search for "Osama bin Laden Compound" in Google Maps to get a look yourself.
[Thanks, Jason!]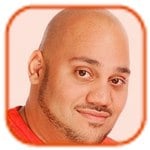 Posted by Andru Edwards Categories: Google, GPS,
When Google talks, people listen. That is why 3,000 people crowded into a ballroom on the first day of SXSW to hear Marissa Mayer, Google's vice president of consumer services, give her keynote. Her talk focused mostly on Google Maps for Mobile, and didn't do much more than outline the new features on the service. Even so, it should give serious pause to all of the companies currently offering location-based services, from Yelp to Foursquare. And it should give dedicated GPS vendors nightmares.
Google Mobile for Maps recently hit more than 150 million users, adding more than 50 million users since last summer. "Forty percent of all Maps usage is mobile," Mayer said. In fact, there have been days this year where mobile usage was actually greater than the desktop usage for the application.
Google Maps has always had driving directions, but by adding Street View and turn-by-turn navigation, it is fast becoming the go-to source for directions. "People drive more than 35 million miles a day while being assisted by Google Maps Navigation," Mayer said.
And those directions are becoming much more dynamic. The Route Around feature, for example, presents users with three routes to a destination and then overlays current traffic patterns. Users can select the route with the least traffic; Google said recently that Android users have the option to be automatically routed around traffic jams. This kind of real-time traffic advice is something for which GPS vendors like Garmin and Magellan traditionally charge users a monthly fee—Google offers it for free.
According to Mayer, the Route Around feature saves users two years of drive time every day, or about 12 million miles per year.
Click to continue reading Marissa Mayer talks up Google's location dominance at SXSW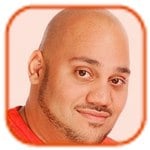 Posted by Andru Edwards Categories: Google, GPS, Internet,
Google said Monday that it is expanding the reach of its Street View mapping program beyond the road and into various tourist attractions, thanks to its off-road "trike."
Google has now added Street View access to attractions in France, Ireland, and the United States. That includes France's Château de Chenonceaux in Civray-de-Touraine, the National Botanic Gardens in Dublin, as well as the gardens at the San Diego Art Institute and several spots in San Diego's Balboa Park.
Google normally collects its Street View images by attaching its equipment to the roofs of Google-owned vehicles that drive up and down public streets capturing 360-degree images. In 2009, Google introduced the trike - "a three-wheeled tricycle in a device reminiscent of an ice cream cart [that] lets us reach areas not accessible by car, such as hiking trails, biking trails and college campuses, just to name a few," Google said at the time.
Google said Monday that private property owners can join its partner program if they want to have their location included in Street View.
Click to continue reading Google brings Street View off-road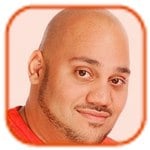 Posted by Andru Edwards Categories: Cell Phones, Wearables, Features, Internet, Mods / Hacks, Software,
Sure, we've given you a list of our top 10 most read stories of 2010, but we figured we'd go a bit more broad than that. We also thought it would be interesting to give you a look at the top ten most read stories on this site this year, period, regardless of what year they were posted. We must say, we're just as surprised as you are at what did (and didn't) make the list! Click on through to check out the full list!
Click to continue reading Top 10 most read Gear Live stories of 2010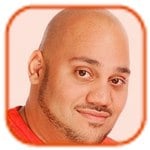 Posted by Andru Edwards Categories: Google, Internet,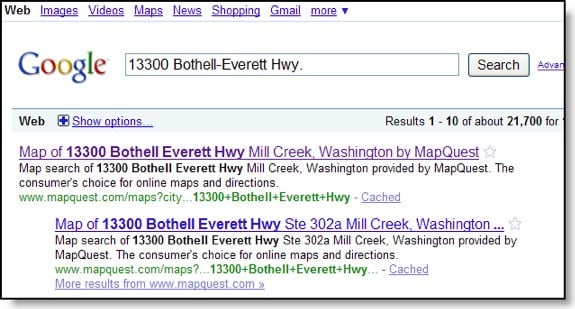 One of our readers sent us this screenshot of a typical Google search, and we agreed that it was worth a chuckle. As you can see, rather than giving Google Maps results, Google instead served results pointing to the MapQuest map of the address. Funny.
[Thanks, Buddy!]
© Gear Live Inc. – User-posted content, unless source is quoted, is licensed under a Creative Commons Public Domain License. Gear Live graphics, logos, designs, page headers, button icons, videos, articles, blogs, forums, scripts and other service names are the trademarks of Gear Live Inc.