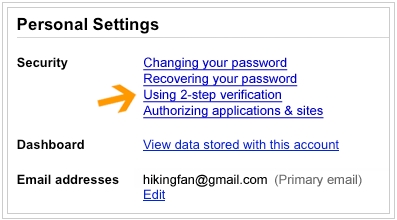 Back in September, Google introduced the ability to add two-step verification for Google Apps accounts. What this means is that in order to log into your Google account, you not only enter your username and password, but you also enter an ever changing code. The code is sent to you by SMS, or can be found by using an iPhone, Blackberry, or Android app. This security feature makes it so that if someone finds your password by looking over your shoulder, phishing it, guessing it, or sniffing it from whichever network or computer you use, they will be unable to access your account, because they won't have access to this second factor authentication.
Now, Google just announced that they are rolling out the feature for all users. Over the coming days, a new option will appear in the Security tab of your Google Account. The feature is optional, and will allow you to use this option to better protect your account, either by receiving an automated call, SMS, or by using an app on your phone. This only occurs when you need to actually log on, which only happens on a new system or after a few months of use, so you won't need to do this every time you check your email. The process is not completely painless. The sign-up involves registering a backup number and one-time password, and you need to make special cases for apps which may need access to your Google account but do not support this feature, such as a desktop mail app. Still, it's a very good security measure, which everyone should look into.
Read More

| Google Blog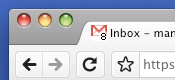 Ever since the advent of tabs, web sites with messaging or updating features have started providing unread message counts in the title, usually at the front, so that people can easily scan their opened tabs and see if any of them has unread stuff. Of course as tabs become more commonplace, heavy users have so many opened that often no part of the title is even visible anymore. Google introduced an innovative little feature today to fix that in Gmail. They call it the Unread Message Icon. It's a dynamic favicon that the server provides which updates the tab to show the number of unread messages in your inbox. Now, even in a crowded browser, you can easily see if you have new email. It's a simple improvement, but brilliant nonetheless, and I wouldn't be surprised to see other sites adopt the technique. To enable it, you have to go in your settings and click on the Labs options.
Read More

| Gmail Blog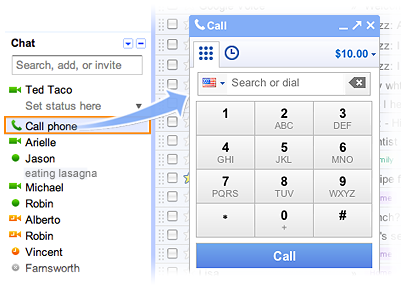 When Google introduced phone call capabilities in Gmail back in August, they promised that calls to the US and Canada would be free until the end of the year. Now, Google posted on their blog that they will be extending that period of free calling for another year, throughout 2011. They are doing it in the spirit of the Holidays, and hoping it will help people stay in touch in 2011. In case you haven't tried it yet, you can access the feature by turning Google Chat on in your Gmail account, on the left side of the screen, and then click on the "Call Phone" feature. From our experience, calls are not always as high quality as something like Skype, but you certainly can't beat the price.
Read More

| Google Blog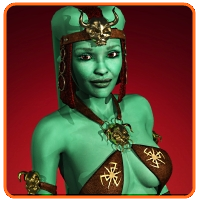 Posted by Patrick Lambert Categories: News, Social Media, Social Networks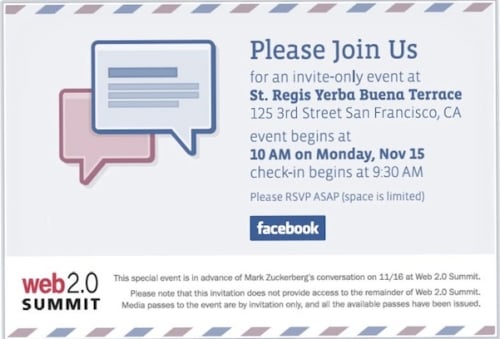 Facebook sent an invitation recently to news agencies for another announcement coming this Monday. While there is no direct mention as to what that announcement is, TechCrunch believes that this may be a major play on a new email service, aimed at competing with Google's Gmail service. Based on the invitation image, it seems likely that the announcement has to do with messaging, since that's what the graphic shows. Then, references to a secret project called Project Titan came up again recently. Finally, just this week, we reported on how Google and Facebook have started an all-out war concerning the exporting of contacts and friends information. It's all still rumors for now, but it will be very interesting to see if a Facebook based email service would take a big chunk out of services like Gmail. Since Facebook has done everything it can to become your primary contacts platform, it would sure make a lot of sense.
Read More

| TechCrunch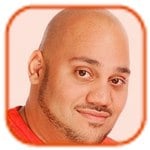 Posted by Andru Edwards Categories: Google, Internet
Google just announced their latest product, called Google Buzz. Buzz will be integrated into Gmail, similar to the way video and chat had been integrated into Gmail. Buzz is akin to Twitter, but uses the Gmail UI. They've incorporated auto-following of those in your contacts list, a rich UI, and options for public and private sharing. Alongside Google Buzz, the company has also introduced a new mobile homepage, a mobile Buzz web application, and a new version of Google Maps for Symbian, Android, and Windows Mobile (with other platforms to be updated soon, apparently) to incorporate Buzz features.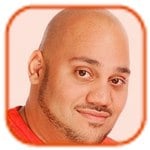 Posted by Andru Edwards Categories: Google, Internet
If you happen to rely heavily on Gmail for your day-to-day work, or even for personal things, you may be scrambling right now, as there is a Gmail outage going on. Twitter has run amuck, with people complaining left and right, and endless cries of "Gmail is down! Oh noes!!". Remember peeps - if you need constant access to your data, you need to have it stored locally on your computer. Use Gmail over IMAP, so at least you always have your archives. Me personally? I use Mail.app in OS X so I always have access to my entire email history. So, just how many of you are severely affected by Gmail being down?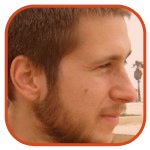 Posted by Brandon Gribin Categories: Productivity, New Apps, $0.99, $1.99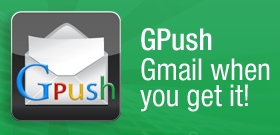 While you can't have true Push Gmail on the iPhone [Editors Note: You can, if you set up Gmail as an Exchange account, but you don't get Push Notifications this way], an app arriving very soon on the App Store will come close to replicating the true experience.
Currently, the iPhone's Mail App pings Gmail periodically, or when you hit refresh, to see if you have any new messages. Push e-mail would be virtually instantaneous - as push notification on the phone is.
GPush is an app that will shoot off push notifications whenever you get new e-mail. You'll then be able to go into your phone's Mail App and see your new e-mail as the Inbox refreshes.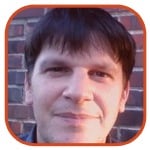 Posted by Mark Rollins Categories: Cell Phones, Handhelds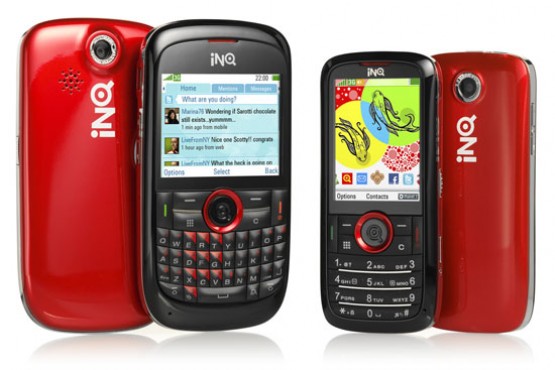 For those of you who don't want or need a BlackBerry, but do want some of the features of a smartphone, then you might want to check out two new phones from INQ. The purpose of the INQ Chat (with QWERTY keyboard) and INQ Mini (candybar model) is to bring "mobile Internet to the mass-market." Each of them come with some Twitter-friendly applications and the user can also get some one-click apps for Facebook, Skype, IM, and Gmail. Details are sketchy on these phones, and we don't even have a release date or price.
Oh, and speaking of Twitter, you can follow Gear Live to stay updated on the latest news.
Read More

| INQ Press Release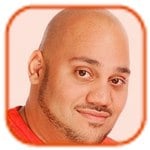 Posted by Andru Edwards Categories: Corporate News, Google, Internet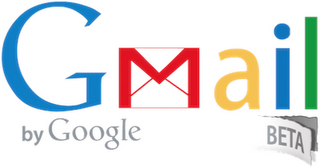 Whoa! I never thought I'd live to see the day, but Google has finally decided that it was time for Gmail, Google Talk, Google Calendar, and Google Docs to lose their status as beta products. No, you won't find any changes to any of them. So, why the change? Well, businesses aren't prone to rely on products that are in beta, even if they are five years old, like Gmail is. Look out, Microsoft.
Read More

| Google Apps Out of Beta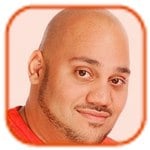 Posted by Andru Edwards Categories: Apple, Google, Software, Videos
On the eve of MacWorld 2009, Google has finally gone and released a Mac version of Picasa. Picasa 3 for OS X is a beta version of the massively popular Picasa photo management software that Windows users have been enjoying for about five years now. If you are unfamiliar, unlike iPhoto, Picasa doesn't wrangle all your images into one area - instead, if finds them and leaves them where they are. If you move an image, it will know where it went. You can do simple editing, and since Picasa is a Google product, it ties in to all the other Google offerings in exactly the ways you are thinking. Yup, emailing photos using your Gmail account, uploading videos to YouTube, and sending both photos and videos to the free Picasa Web Albums service, where you can then share them with friends, the world, or keep them private.
Picasa is free, and you can grab it immediately.
Read More

| Picasa for OS X

© Gear Live Inc. – User-posted content, unless source is quoted, is licensed under a Creative Commons Public Domain License. Gear Live graphics, logos, designs, page headers, button icons, videos, articles, blogs, forums, scripts and other service names are the trademarks of Gear Live Inc.