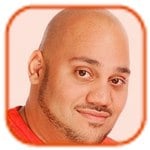 Posted by Andru Edwards Categories: Cell Phones, Google, Handhelds,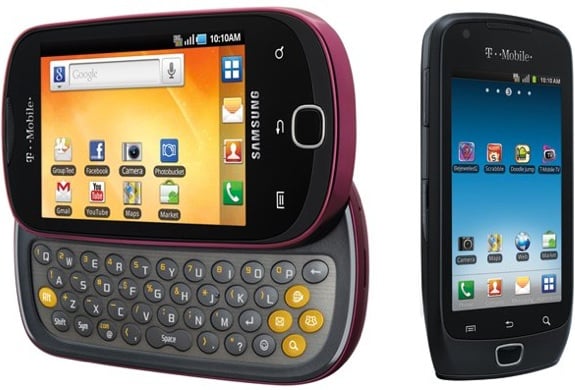 On the heels of yesterday's heady HTC Sensation 4G announcement, T-Mobile announced Thursday that it is coming out with its second Android 2.3, aka Gingerbread, device this month, the Samsung Exhibit 4G.
Not only does it cost half the price of the HTC Sensation, it actually runs on 4G speed, which T-Mobile defines as HSPA+ 21. The Sensation, meanwhile, is stuck on HSPA+ 14.4.
For a modest $79.99 after a $50 mail-in rebate and two-year contract, the Samsung Exhibit 4G comes with a 1-GHz processor, touch screen keyboard, 3-megapixel rear-facing camera, front-facing photo camera with pre-installed video chat, Flash-supported Web browsing, microSD slot, and best of all, theoretical speeds of 21 Mbps. Or perhaps this is the best part: the phone also comes pre-loaded with Bejeweled 2, Hasbro's Scrabble, and Doodle Jump.
The Exhibit comes in black or violet, and is expected to hit stores sometime in June, T-Mobile said.
Click to continue reading T-Mobile announces inexpensive Samsung Exhibit 4G, Gravity SMART phones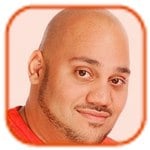 Posted by Andru Edwards Categories: Cell Phones, Hot Deals, Video Games,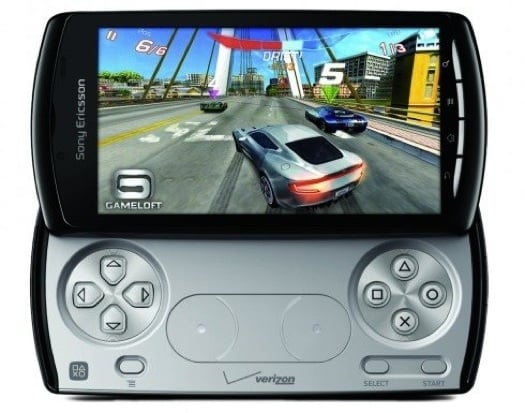 The Deal of the Day today features the newly-released Xperia Play Android smartphone from Sony Ericcson. This is the first Playstation-certified mobile phone (which is why many have dubbed it the Playstation Phone) which is awesome in itself, but what's even better is the price. You end up saving $400 on the Xperia Play full price, and $100 off the two-year contract price as well. This is the best price we've seen for the Xperia Play. If you're looking for a great Android device that also doubles as what pretty much amounts to a PSP, this is your phone. Aside from playing Playstation games, this is one of the new devices that's running Android 2.3 Gingerbread out of the box. Other specs include a Snapdragon II 1GHz CPU with Adreno 205 GPU, 5MP camera w/ autofocus & LED flash on back (VGA front-facing), 8GB microSD card pre-installed (up to 32GB supported), stereo sound, support for multi-player gaming, and more:
Save $400 on Xperia Play smartphone
Don't forget, if you're looking for other deals, be sure to check out our Newegg Promo Code thread. Oh, and if you're on Twitter, be sure to follow @TechPromos for the latest deals, or you can Like TechPromos on Facebook.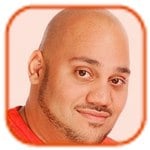 Posted by Andru Edwards Categories: Cell Phones, Corporate News, Google, Wireless / WiFi,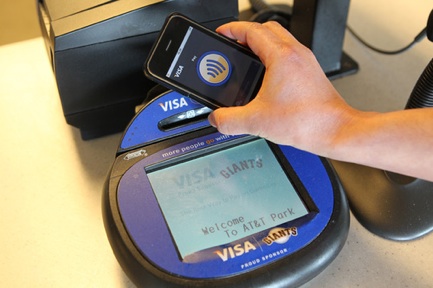 Google is preparing to roll out a payment system on Sprint phones that would use near-field communications (NFC) technology, according to a report.
Bloomberg reported Tuesday that the service would be available on the Sprint Nexus S across five different U.S. metropolitan regions: New York, San Francisco, Los Angeles, Chicago and Washington, D.C.
Google has sent out announcements to a press event at 11:15 AM local time at Google's New York offices on Thursday, advertised as a partner even where Google will show off its "latest innovations".
Google representatives couldn't immediately be reached for comment. NFC technology is also reportedly being used by the Apple iPhone 5. Three major U.S. wireless carriers recently announced their support for an NFC payment system called Isis, which would let Americans pay for items at retail stores with their mobile phones rather than using physical credit cards.
Google Eric Schmidt, then the company's chief executive, showed off the NFC technology last November at the Web 2.0 Summit in San Francisco, running the "Gingerbread" version of the Android operating system.
Click to continue reading Google and Sprint set to launch NFC payments tomorrow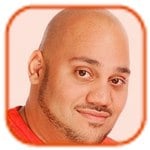 Posted by Andru Edwards Categories: Cell Phones, Google, Software,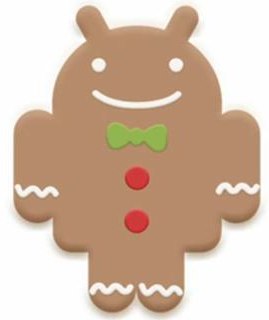 A Motorola employee says Droid phones running Android 2.2 (Froyo), will be updated to Android 2.3 (Gingerbread) by the third quarter of the year—as long as Verizon gives it the go-ahead.
In response to impatient customer questions on the Motorola Support forum, an employee responded that the company "cannot provide exact dates."
"I can say that the Droid X update is currently scheduled to be released before the end of the second quarter of this year or sooner. The other updates are currently scheduled to be released before the end of the third quarter or sooner."
"The above estimates are dependant on Verizon approving the OTA (over the air) updates," the spokesperson continued.
Click to continue reading Motorola addresses slow Gingerbread rollout, updates coming in Q3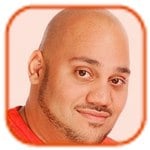 Posted by Andru Edwards Categories: Cell Phones, Handhelds, Product Reviews,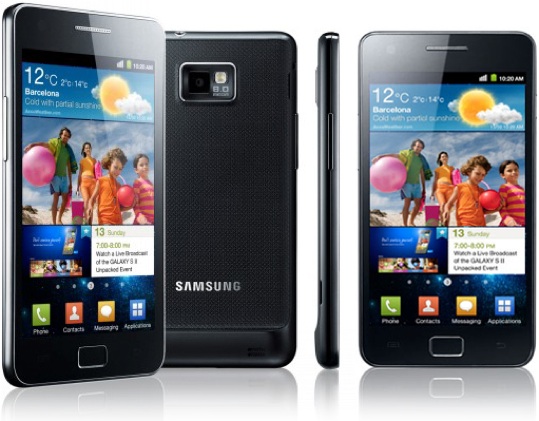 The finest Android phone we've seen so far, the Samsung Galaxy S II isn't just a competitor to the current iPhone. It competes with the next iPhone. The Galaxy S II is the fastest Android device we've ever tested, with the best screen, the best camera, and the latest version of Android software. It's a pity that few people in the U.S. will buy it, because it's only available unlocked, with no carrier subsidies, for $799. That's simply too high a price in a nation where people are used to buying top-of-the-line smartphones for $199. Click on through for our full review of the Galaxy S II.
Click to continue reading Samsung Galaxy S II review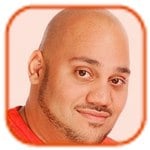 Posted by Andru Edwards Categories: Cell Phones, Features, Handhelds, Product Reviews,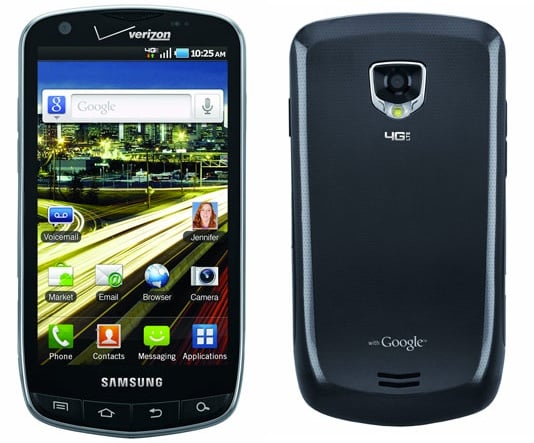 Verizon customers now have two 4G Android smartphones to choose from: the HTC Thunderbolt, and the $299.99 Samsung Droid Charge, which is Samsung's first LTE device, and first officially designated Droid device for Verizon. The two cell phones are pretty similar, but not identical. While the HTC Thunderbolt retains a slight edge, you'll be thrilled with either device.
Click to continue reading Samsung Droid Charge review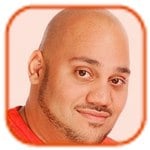 Posted by Andru Edwards Categories: Cell Phones, Google, Handhelds, Software,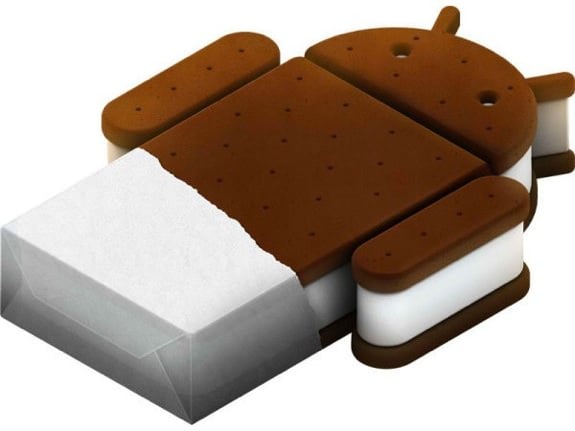 It was just announced during the Google I/O 2011 keynote that the next version of Android, Ice Cream Sandwich, will be the melding of Honeycomb and Gingerbread. In other words, as Google puts it, you'll have one OS that runs everywhere instead of one for phones and another for tablets--hence, the name "sandwich." Makes sense. The universal Android 4.0 will run on both small screen and larger screen devices, and will automatically adapt based on the size of the display. It's expected to be released in Q4 of this year, which means that most devices won't be updated with Ice Cream Sandwich until 2012.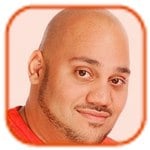 Posted by Andru Edwards Categories: Corporate News, Google, Internet, Music, Software,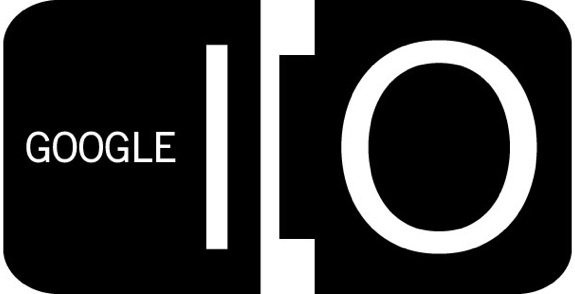 The Google faithful have converged at San Francisco's Moscone Center this morning to dive deep into the guts of the search giant's myriad services at Google I/O 2011. Sprinkled throughout the two-day blockbuster event will surely be some very important announcements (watch those keynotes closely) plus product and technology introductions. Here is some of what I expect.
Google TV
No discussion of what Google has up its sleeves is complete without a lengthy discussion about the fate of Google's converged TV and Web technology. Logitech, Sony and others have bought into it—big time. But consumers aren't buying and it's clear that Google has yet to arrive at a winning formula. I have an Apple TV device at home and I can guarantee you that at least one key ingredient is simplicity. No external keyboard, no large, hoary box, nothing above $150 dollars. That, for the most part, does not describe the current Google TV. Apple TV also has a super-easy—if you're an iTunes/AppStore member—way of purchasing new content. Google's focus on Web-based content and letting everyone handle commerce in their own way is not helping Google TV or any of its partners.
I expect Google to introduce a significant update to the Google TV platform. One that will shrink the hardware, swap out components, and introduce a wholly new commerce strategy.
Click to continue reading What to expect at Google I/O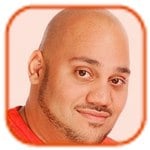 Posted by Andru Edwards Categories: Handhelds,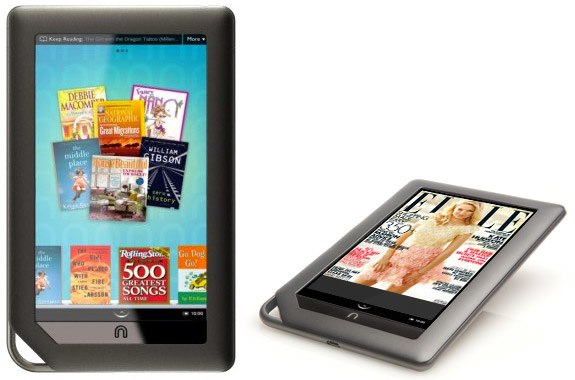 Barnes & Noble is readying an updated e-reader, the company revealed in a recent Securities and Exchange Commission filing.
"In a meeting with investor analysts on May 4, 2011, Barnes & Noble ... indicated it expects to make an announcement on May 24, 2011 regarding the launch of a new eReader device," the notice said.
The company provided no other details about what the updated e-reader might entail. The last major Nook upgrade was the Nook Color (pictured above,) which started shipping in November. The Android-based device includes a 7-inch touch screen and access to more than 2 million titles, as well as an extra-wide viewing angle intended for sharing. The screen boasts 1,024-by-600 resolution and 169 pixels per inch. It comes with 8GB of storage, expandable up to 32GB with a microSD card.
In late April, Barnes & Noble pushed out a major software update to the Nook Color, which included its own app store, an email client, the ability to play Flash video, and enhanced books. It also added support for Android 2.2 "Froyo" and Adobe Flash video.
Click to continue reading Barnes & Noble to introduce updated Nook e-reader on May 24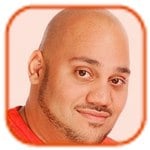 Posted by Andru Edwards Categories: Cell Phones, Editorial, Features, Microsoft,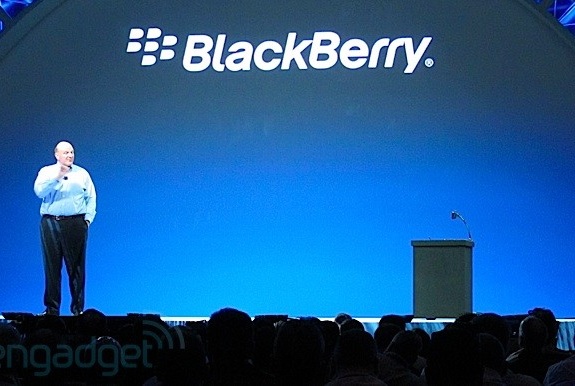 At this week's BlackBerry World trade show, everyone expected the top headliner to be the company's just-released PlayBook tablet and its new software offerings. As it turned out, the gadget ended up taking second spot to a surprise guest: Microsoft boss Steve Ballmer.
Ballmer came out during RIM co-CEO Mike Lazaridis' keynote yesterday morning to announce a partnership that would bring Microsoft's Bing search engine to BlackBerries. Search is a big deal in mobile devices, so it's fitting that a heavy hitter from Microsoft came to give its blessing, but many took the appearance of the CEO as a clear sign of bigger things to come.
Does RIM know what it's in for, though? There's considerable doubt over whether the company's strategy and platforms can be successful over the next couple of years. If they're not, Microsoft could end up owning RIM.
"Will Microsoft buy RIM? That is a possibility and a fast track for Microsoft to gain a foothold in the mobile hardware business," says Harry Wang, director of mobile research at Parks Associates. "RIM's market capitalization is only $25 billion and Microsoft has $48 billion in cash. If RIM's value drops to $15 billion, it will become an attractive target for Microsoft. Maybe Steve Ballmer was planting that seed during his keynote appearance at Blackberry World."
Click to continue reading Microsoft should buy RIM
© Gear Live Inc. – User-posted content, unless source is quoted, is licensed under a Creative Commons Public Domain License. Gear Live graphics, logos, designs, page headers, button icons, videos, articles, blogs, forums, scripts and other service names are the trademarks of Gear Live Inc.