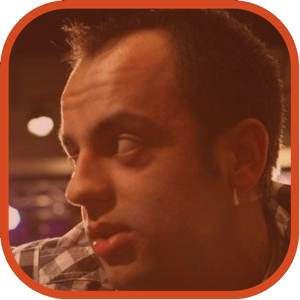 Posted by Andrey Malskiy Categories: Transportation, Videos,
Many cars now feature blind spot detectors, lance sensors, and other safety features that keep the drivers safe on the road. However, having all these sensors in a car can get annoying from all the warnings and beeping the car sends to the driver. For some, the nuisance of all the different alerts will cause a driver to turn the system off, which defeats of paying for the warning system in the first place. However, Cadillac believes they've found the solution to all this noise with the launch of the Safety Alert Seat in its spring models.
Cadillac has developed a safety system, which utilizes all the current safety features, but adds vibration to the mix. Good vibes so to speak, the safety system vibrates the driver's chair and notifies them of where the danger is on the road. The vibrations are pinpointed via external sensors and vibrate the seat in the appropriate location.
Click to continue reading Cadillac's Safety Alert Seat keeps you well-informed when on the road
Read More

| GM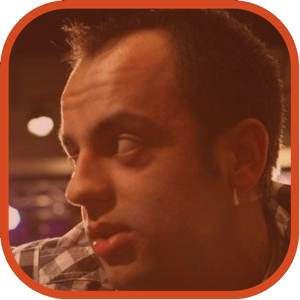 Posted by Andrey Malskiy Categories: Corporate News, Transportation,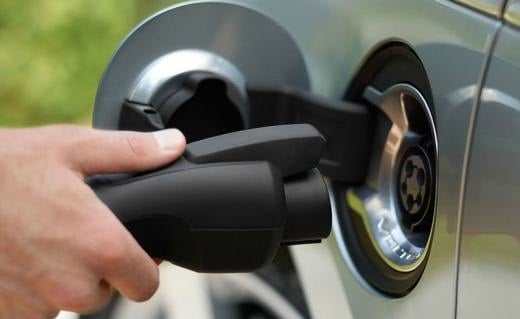 GM went on the record opposing Governor Christine Gregoire on Senate Bill 5251. For those of you not familiar with the bill, it would impose a $100 annual tax on electric vehicle owners to make up for lost revenue not paid in gas taxes.
GM's Regional Director Howard Lenox, Jr. wrote "A fee which singles out electric vehicles will be a disincentive to the growth of the electric vehicle market in Washington State. As a practical matter, there are so few vehicles on Washington's roads today that their impact in replacing fuel tax revenues will, for now, be negligible."
Now, we understand where the Lenox is coming from, but has he sat through 405 traffic in the morning? Seattle area traffic is some of the worst in the nation. The bill is supposed to generate $1.9 million dollars in lost revenue by 2017. However, it's still subject to approval by Washington state voters. It's reported that Arizona, Oregon, and Kansas are among other states to pass similar bills.
How about you? Would you oppose or support Senate Bill 5251? Leave your answers in the comments letting us know!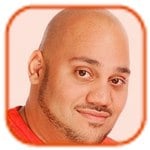 Posted by Andru Edwards Categories: CES, CES 2012, Features, GPS, Podcasts, Transportation, Videocasts, Videos,
In this episode we give you a look at the Cadillac User Experience, also known as Cadillac CUE. This is the new infotainment system that you can expect to find in the upcoming Cadillac XTS and Cadillac SRX as a standard feature, as well as an optional feature on the upcoming Cadillac ATS as well. Cadillac CUE offers a bunch of cool, new features that make driving more fun:
Connectivity: CUE seamlessly connects you to a world of content. Its available 3D GPS navigation system has map-integrated Doppler weather reports. It accesses every contact and song on your Bluetooth-enabled smartphone. It reads text messages aloud and streams Pandora Radio. With downloadable custom apps, its content possibilities are endless. With CUE, you are always connected.
Convenience: CUE starts with a clean, uncluttered design. From there, intuition takes over. Spread your fingers to zoom in closer on a map. Swipe to breeze through your music. Program the homepage to keep your favorites front and center. With fewer buttons and more intelligent controls, CUE also offers natural voice recognition, allowing you to effortlessly place phone calls and play music.
Control: Proximity-sensing technology detects your hand as it approaches the 8-inch LCD touch screen. When an icon is pressed, the screen pulses to acknowledge the command, keeping your eyes safely on the road. Even the gauge cluster is reconfigurable (select models), offering four display layouts that mix vehicle data, such as a speedometer and fuel gauge, with navigation, entertainment and 3-D vehicle image.
Big thank you to GoToMeeting and JackThreads for sponsoring the show - be sure to check them out! GoToMeeting provides rich, super-simple collaborative virtual meetings. As for JackThreads, we've got exclusive invite codes that give you $5 to use towards anything you'd like on the site.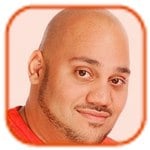 Posted by Andru Edwards Categories: Full Episodes, Gizmatic, CES, CES 2012, Features, Podcasts, Software, Transportation, Videocasts, Videos,
We chat with Vijay Iyer of OnStar to talk about how the OnStar FMV mirror add-on is performing at retail, as well as the new announcement of the OnStar API. The OnStar API allows third-party developers to write code and apps that tap into OnStar's cloud of user information. The first announced partner is RelayRides, which allows the average user to lend out his or her vehicle when they aren't using it, all controlled by a RelayRides app that taps into OnStar. We get a rundown of what OnStar users can expect from developers going forward. You can purchase the OnStar FMV from Amazon. This was recorded at CES 2012.
Big thank you to MozyPro and JackThreads for sponsoring the show - be sure to check them out! MozyPro provides simple, automatic, and secure data backup. As for JackThreads, we've got exclusive invite codes that give you $5 to use towards anything you'd like on the site.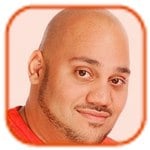 Posted by Andru Edwards Categories: Corporate News, Transportation,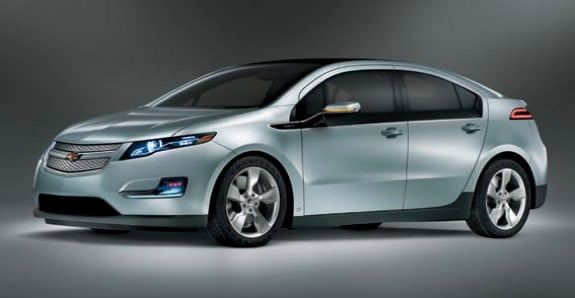 Executives at General Motors defended the 2012 Chevrolet Volt as safe, even as the National Highway Traffic Safety Association began a formal safety investigation into the vehicle's safety.
As the NHTSA conducts its investigation, Chevrolet will provide any current owner with a loaner vehicle until the agency concludes its investigation, the automaker said. Those who want a loaner can contact their Volt advisor to arrange for a trade-in.
"A vehicle loan program of this nature is well beyond the norm for a preliminary investigation, and it underlines our commitment to the vehicle and its owners," Mark Reuss, president of GM North America, said in a statement. "These steps are the right ones to take regardless of any immediate impact on our operations."
The Chevrolet Volt has been perhaps the most highly publicized effort by an American carmaker to develop a hybrid vehicle. The Volt's appeal, in hands-on tests, is that the car can go a rated 35 miles on electricity alone before shifting to a gas-powered electric generator that can add hundreds of miles to its range. The Volt uses lithium-ion batteries to store a charge. It qualifies as a low-emissions vehicle that will be able to drive in California's HOV lanes, even with just the driver in the car.
Click to continue reading GM providing loaner vehicles to Chevy Volt owners while fire risk is evaluated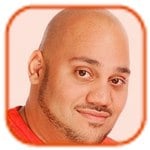 Posted by Andru Edwards Categories: Transportation,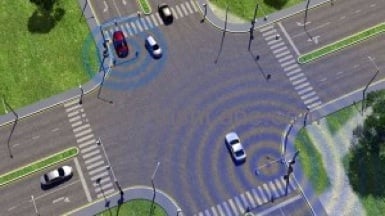 Ford brought a small fleet of intelligent vehicles to San Francisco to showcase a technology that the company expects will be mainstream in about five years, from most automakers.
Two Ford Focus cars and a Ford Expedition were equipped with a technology called Dedicated Short-Range Communications (DSRC), which basically serves as a car-to-car wireless connection that currently serves as a crash avoidance system in Ford's implementation, and as a wireless toll collection mechanism overseas. Eventually, it could even be used for entertainment purposes.
Although Ford demonstrated the technology in a parking lot outside of AT&T Park, the company isn't alone in developing the technology. Ford, General Motors, Nissan, Honda, Toyota, Volkswagen, Audi, Mercedes, Hyundai, and Kia are all working together, plus truck, bus, and motorcycle companies, said Mike Shulman, the technical leader in Ford's Active Safety Research and Innovation department.
"Next year, we're doing a model deployment in a city where there will be thousands of equipped vehicles and trucks and buses all sending out these messages, and then the goal in 2013 is to start a regulation that will require this on all vehicles. Then, maybe consumer electronics companies would start designing products that could be retrofitted onto existing cars, because everyone sees the potential," Shulman said.
"Maybe five years from now, cars will be equipped with this," Shulman added.
Click to continue reading Ford to produce smart cars that warn each other of an impending collision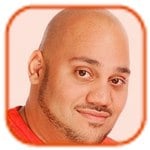 Posted by Andru Edwards Categories: Transportation,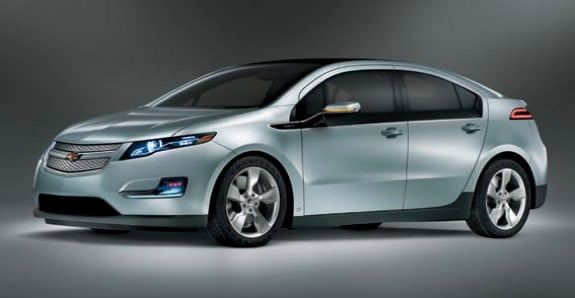 This morning, GM finally announced what it will cost us to own a Chevy Volt. The revolutionary Extended Range Vehicle is now available for pre-order for $41,000 before a federal tax credit of up to $7,500, bringing the cost down to $33,500. Starting today, you can head to any qualified GM dealership in any one of seven markets, those being California, New York, Michigan, Connecticut, New Jersey, Texas, and Washington DC, and pre-order the car. If you'd rather lease one, you have that option for $350 per month for 36 months, with $2,500 due at signing. The Volt will be delivered late this year in limited quantities.
With purchase of the Chevy Volt buyers will also receive a 120-volt charge cord. However, 4,400 buyers will get a free 240-volt charging station due in part to a Department of Energy program that wants to get a number of homes fitted with charging stations.
Full press release after the jump.
Click to continue reading Chevy Volt priced at $41,000, $350 per month lease option
Read More

| Chevy Volt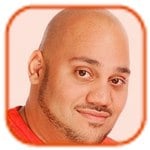 Posted by Andru Edwards Categories: Full Episodes, Gizmatic, Cell Phones, CES, CES 2010, Features, Podcasts, Software, Transportation, Videocasts, Videos,
At CES 2010, we were able to get a look at the Chevy Volt OnStar press conference, which gave us info on when GM expects to start producing the Volt vehicles in mass. In addition, we got a look at the new OnStar experience, which includes applications for mobile smartphones that let you control car functions like door locking and unlocking, starting, charging, and more, directly from your mobile phone, from anywhere! Hit the video for all the details.
A big thank you to Bing for sponsoring Gear Live's CES 2010 coverage.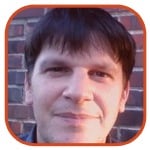 Posted by Mark Rollins Categories: Design, Transportation,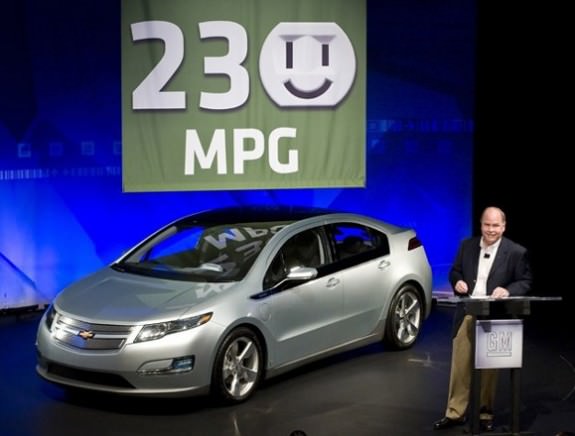 Maybe I'm just getting sick of seeing those ads with the smiley-faced electrical outlet, but I figured that the 230 MPG touted for the Volt seemed a little too good to be true.
As it turns out, someone at Chevrolet is playing with numbers. According to DVICE:
Essentially, the Volt can drive 40 miles on battery power before kicking in the gas engine. So if you drive 10 miles, you'll get infinite miles per gallon. If you drive 50 miles, you'll get 250 miles per gallon. But if you drive 300 miles, you'll be down to 62.5 miles per gallon.
This is hardly 230 MPG. Would the electrical outlet be frowning if it knew the real truth?
Read More

| CNN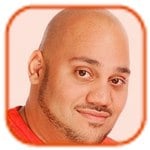 Posted by Andru Edwards Categories: Gizmatic, Short Bytes, Features, GPS, Podcasts, Transportation, Videocasts, Videos,
GM's OnStar service has a few convenient features, along with some nice safety features in place to aid in the recovery of your vehicle if it happens to be stolen. In this episode, we take a look at Remote Ignition Block, a new OnStar feature that stops your car from turning on in the event that it is reported stolen. In conjunction with GPS satellites, this helps law enforcement find your car much faster than they'd likely be able to otherwise.
© Gear Live Inc. – User-posted content, unless source is quoted, is licensed under a Creative Commons Public Domain License. Gear Live graphics, logos, designs, page headers, button icons, videos, articles, blogs, forums, scripts and other service names are the trademarks of Gear Live Inc.