Posted by Chris Pereira Categories: Accessories, Action, Activision, Adventure, Bungie, CAPCOM, Casual, Corporate News, Driving, E3, Electronic Arts, First Person Shooters, Hardware, Microsoft, Party Games, PC, Puzzle, Release Dates, Retro, Role Playing Games, SEGA, Simulation, Special Editions, Sports, Strategy, Survival Horror, Take2, Third Person Shooters, Trailers, Ubisoft, Xbox 360, Xbox Live, Xbox Live Arcade, Xbox Live Marketplace
Unfortunately, I wasn't able to attend E3 this year – instead, I'm on vacation in Cape Cod, using awful hotel Wi-Fi to watch streamed press conferences. Not the most glamorous way to take it all in, but exciting announcements, great games and new details are welcome no matter how you hear about them.
Here's my personal transcription (in very brief form) of all the announcements and showings, along with some reflection on what Microsoft had to show.

Posted by Chris Pereira Categories: Action, Microsoft, Third Person Shooters, Xbox 360, Xbox Live
Void of any achievements related to the added-after-the-fact Annex mode or Hidden Fronts maps, Epic will be releasing a title update for Gears of War tomorrow, Thursday, at 2 a.m. GMT (which is 9 p.m. EST tonight, if I'm not mistaken). It will add eight new achievements worth 250 points, improve (read: un-break) the Roadie Run controls, prevent glitches in exploits in the multiplayer, and other various tidbits.
If you're a real achievement whore and haven't already picked up the Hidden Fronts map pack (which goes for 800 Microsoft Points, or $10), you might be tempted to do so now. But keep in mind that all four maps included in it will be released for free on September 3.
For release notes and details on the new achievements, check after the break.
Posted by Christopher Sasaki Categories: Culture, Xbox 360
Variety today announced that New Line studios won an auction for the feature rights to Microsoft's Gears of War. The auction included a treatment by writer Stuart Beattie, who previously wrote Collateral and Derailed and has a writing credit for the Pirates of the Caribbean movie series. A rights purchase is pretty far from a done deal for a movie in Hollywood terms, so this may or may not hit the theaters any time soon, and Gears, while involving, didn't really have a strong story. Its still early, but it doesn't look like this will be the movie that transcends the video game to film stigma.
Read More

| Variety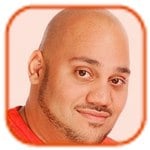 Posted by Andru Edwards Categories: CES, CES 2007, Features, Video Games, Videocasts, Videos
Read More

| The Bleeding Edge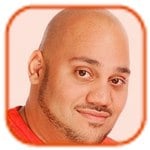 Posted by Andru Edwards Categories: Head To Head, High Score, Short Bytes, CES, CES 2007, Features, Video Games, Videocasts
Gear Live's Andru Edwards and I4U CES reporter Nikki Inderlied engaged in a dual interview at the BlogHaus, courtesy of PodTech. After a couple of minutes of senseless banter, the two went one-on-one in Gears of War, where Andru quickly learned that girls really can kick your ass…or, at least, Andru's ass.
Posted by Michael Cardiff Categories: Mods/Hacks, Rumors, Trailers, Xbox 360
Whether it be a mod of Gears of War, a dedicated fan, or a pitch for a game that never came to be, these videos on YouTube have us wanting more… and remind me that I should go back and watch the original Ghostbusters again. Chances are we'll never see this game on a console, but we can dream, can't we?
The videos on YouTube feature some Gears-style 3rd-person gameplay, some very nicely lit driving movies and what look like tests of the Bill Murray character model. Be sure to click the jump for the rest of the videos!
Posted by Christopher Sasaki Categories: Internet, Third Person Shooters, Xbox 360, Xbox Live, Xbox Live Marketplace
Epic will be offering two new free multiplayer maps along with a software patch for Gears of War in the upcoming days. First, on January 9, a software update for the game will be made available. According to a posting from Mark Rein on the Gears forums, the following changes will be made:
Fixed aspect ratio distortion when using VGA cable with 4:3 displays at resolutions higher than 640x480
Fixed voice issue with new players joining Player Match games in progress
Players can now get the Achievement for "Dish Best Served Cold" when using Troika turret to kill RAAM
Fixed rare situation where host could loop countdown and never start match
Fixed rare situation where players could get stuck after chainsawing in multiplayer
Reduced Grenade Tag melee distance
Enabled "Strict" NAT check on host to prevent possible connection issues
Optimized server browser queries to return results more quickly and prevent scroll bars from hiding quality of service icons
Reduced number of possible revives in Execution to match Warzone
Removed host name from Ranked match server browser
Disabled security cameras in Ranked matches
Ranked matches now require balanced teams (3v3 or 4v4)
Increased penalty for quitting a Ranked match to -50 points
Added additional cheat detection code
Additional housekeeping updates
In addition, January 10th will bring two new multiplayer maps, Raven Down and Old Bones. According to John Porcaro at Microsoft's Gamerscoreblog, the map downloads will be free, thanks to a sponsorship from the Discovery Channel. Gamerscoreblog has descriptions of the maps as well as four screenshots of the new content.
Read More

| Gamerscoreblog

Posted by Christopher Sasaki Categories: Internet, Xbox 360, Xbox Live
Microsoft's Xbox Live matchmaking service went down for about six hours today; the first reports starting appearing at around 5:30 PM Pacific Time, and Major Nelson reported that the service was fixed at around 11:30 PM Pacific. During the outage, gamers would have a hard time connecting to the Live service and could not get into online games. Supposedly, voice chat and achievements were still working during the outage, but gamers looking at playing the single player campaign in Gears of War needed to disconnect their Ethernet connections to play. While outages like this are frustrating, Microsoft's Major Nelson was able to keep gamers abreast of the situation through his blog; hopefully he will be able to share some post-mortem insight into the outage.
Read More

| Major Nelson

Posted by Christopher Sasaki Categories: Screenshots, Third Person Shooters, Xbox 360
A new Gears of War promo site has been launched, and gamers that navigate through the creepy interface will be able to find four preview videos of the game, giving more insight into the world of Gears. The link to the site was given through an e-mail sent to gamers that signed up for updates on the Gears of War official site. For those that don't want to bother going through the interface, Xboxyde has extracted the videos and made them available for streaming on their site.
Read More

| Xboxyde
Read More

| Gears Of War

Posted by Christopher Sasaki Categories: Third Person Shooters, Xbox 360
Mark Rein, VP at Epic Games, recently discussed game budgets at the London Game Summit. According to GamesIndustry.biz, Rein claimed that Gears of War production has cost around $10 million. Rein also put the Gears of War development team at around 20 to 30 people, with a development time of two years.
Rein used this as an example of game development that didn't require "20, 30 million" dollars like other studios have claimed, but Rein doesn't include the engine development costs in his estimate; since Epic used the Unreal Engine 3 for the game, they basically got that for free. Rein claimed further savings were achieved by outsourcing development. Rein also slid in a slam at other developers claiming that their budget was held tight because "…smart developers don't go over [deadline]."
Given the uneven feedback that Gears of War has seen, perhaps they might have wanted to go over their deadline for this release. And for all the independent developers out there looking at breaking into the industry, apparently for an A-list title, all that is needed is $10 million, a free next-generation game engine, and a little outsourced development work.
Read More

| GamesIndustry.biz

© Gear Live Inc. – User-posted content, unless source is quoted, is licensed under a Creative Commons Public Domain License. Gear Live graphics, logos, designs, page headers, button icons, videos, articles, blogs, forums, scripts and other service names are the trademarks of Gear Live Inc.