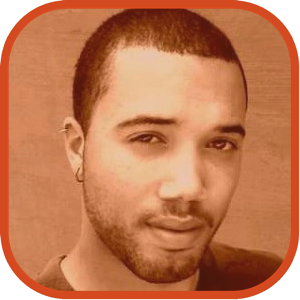 Posted by John Kilhefner Categories: Rumors, Third Person Shooters, Xbox 360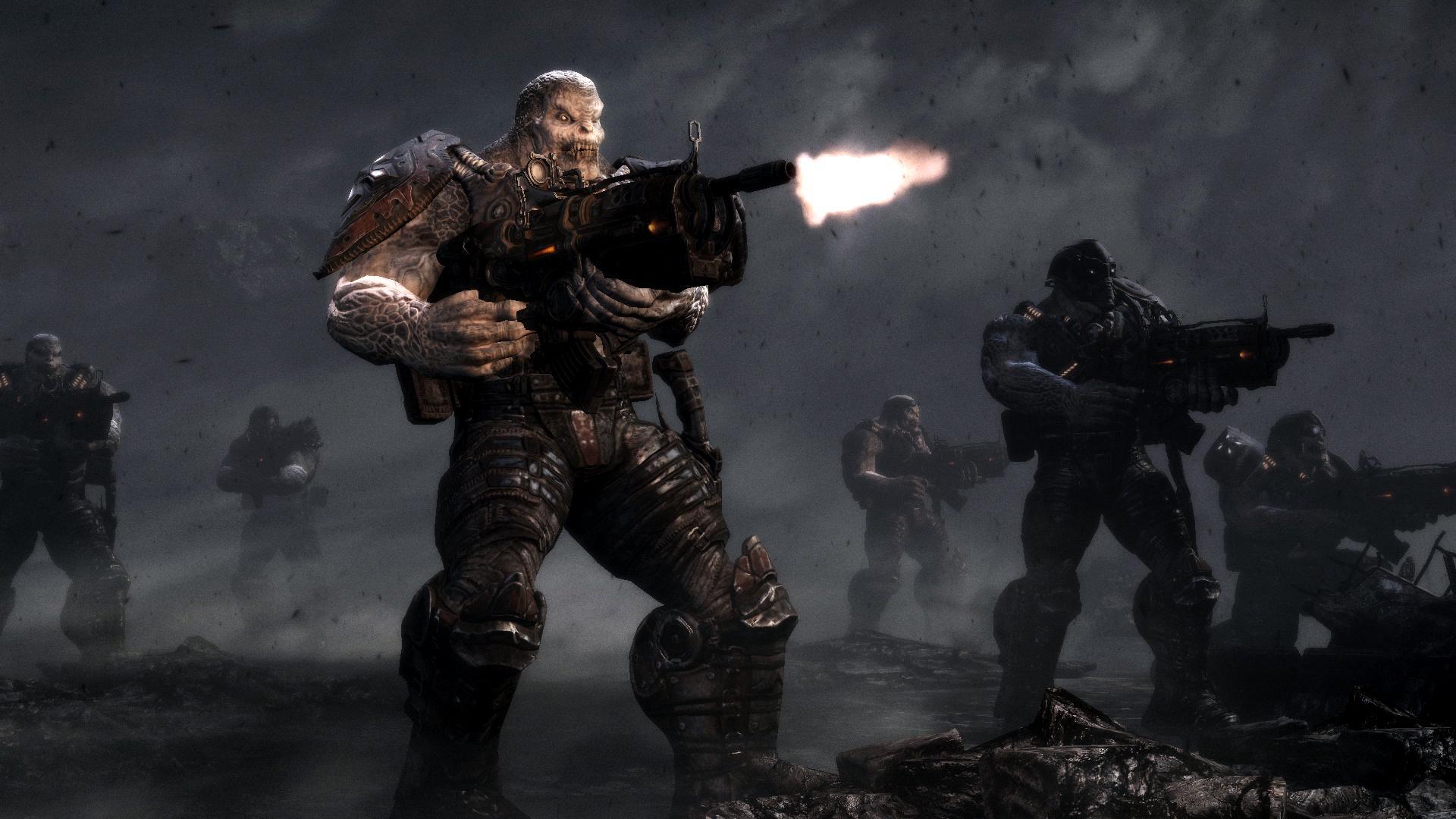 A pretty decent sized portion (read "all") of the hardcore market has been hesitant to pick up a Kinect for their Xbox 360, worried that Kinect's main use is solely geared to the casual crowd. Y'know - workout games, shallow kiddie games, and, wait, the entire Kinect line-up is comprised of these types of games? Well, maybe they do have a point there, but perhaps not for long. Many Xbox gamers (yours truly included) have been searching for a real reason to purchase a Kinect aside from the voice recognition and hand gesturing menu fun. Well, Microsoft is apparently going to be using Spike TV's Video Game Awards to intro some big action games for Kinect, with Gears of War rumored to be headlining the bunch.
Now, mind you this is just a rumor, so don't go breaking your piggy banks just yet. Also, it is not clear whether or not (if there is even a GoW game) this Gears of War title will be the third in the series, a current GoW reworked with Kinect controls, or a special Kinect GoW version.
Still, it's hard not to get excited over the possibilities of a Kinect GoW, and speculate on just how it would work. Would you be willing to play GoW on Kinect? Do you even think it's possible to pull off well? Let us know!
Read More

| IGN


Posted by Alex Lifschitz Categories: Accessories, Hardware, PlayStation 3, Xbox 360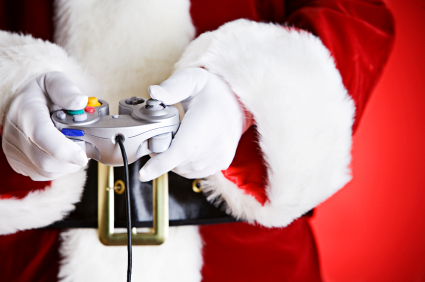 "... Or how I blew your college fund on sparkly trinkets."
Thanksgiving is now over, and so the spirit of crass materialism rides in on a chilly breeze. The holidays are almost here, meaning that you're likely going to need to drop some hard earned ducats on the people who make it a point to hound you year-round. That being said, if you're not a hopeless misanthrope like myself, you might already be thinking about what to buy for others. Or for yourself. I'm not going to make any judgment calls, you selfish bastard. I don't have time for jolliness. I'm like Dorian Gray, all ash and suffering on the inside.
So here's a list of some fun things your can buy for the gamer in your life this year. Some of it is older, some of it is more obscure, but nothing is obnoxiously expensive, per se. Have fun, you wacky kids.
Hit the jump for the list. If you have any suggestions of your own, please leave them in the comments. Oh, and if you want more, non-game-related gift ideas, check out our full Holiday Gift Guide!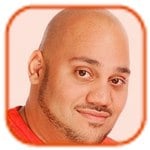 Posted by Andru Edwards Categories: Announcements, Features, Portable Audio / Video, Video Games
Remember that Gears of War 2 Zune and Game giveaway we started last week, that ran through Christmas eve? Well, we've got ourselves a winner. The winning entry can be found in this comment, left by our winner SmileyXX. We've confirmed his name and shipping address, and he will Zune
soon be enjoying his Gears of War 2 Zune 120, Gears of War 2 Limited Edition Xbox 360 game, the Aspho Fields Gears of War prequel novel, and a couple other Gears collectables.
Didn't win? Don't fret. Despite giving away a bunch of stuff over the last couple of months (the HP Magic giveaway, our HP Mini 1000 giveaway, and this Gears of War swag,) we've still got more coming at you over the next few weeks. Keep it locked on Gear Live so you don't miss it - especially if you've been eyeing a new HDTV but just haven't had the funds to pick one up. Yeah, we might be able to help you out with that dilemma.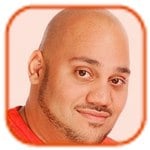 Posted by Andru Edwards Categories: Announcements, Editorial, Portable Audio / Video, Video Games
Hey, if you haven't already entered our Gears of War 2 Zune and Game giveaway, what are you waiting for? Today is the last day that we are accepting entries into that particular contest, so if you want in, you'd better head on over to the entry page for the rules. Seriously, entering is quick and easy, and you can walk away with a few hundred dollars worth of Gears of War 2 memorabilia (including a Limited Edition Gears of War 2 Zune!). Nothing to lose, everything to gain kind of thing.
Read More

| Gears of War 2 giveaway contest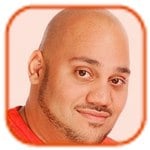 Posted by Andru Edwards Categories: High Score, Short Bytes, Announcements, Features, Home Entertainment, Podcasts, Portable Audio / Video, Video Games, Videocasts, Videos
After our last two successful giveaways (the HP Magic Giveaway and our HP Mini 1000 contest,) we just felt that we couldn't stop. After all, it's the holiday season, right? That's why we are bringing you the latest contest, where you can win:
Gears of War 2 Limited Edition for Xbox 360
Gears of War 2 Art book
Gears of War prequel novel, Aspho Fields
We're going to use the same entrance criteria that we used last time, since that seemed to work so well. Here's how to enter to win:
If you don't have one already, sign up for a Gear Live account
If you don't have one already, sign up for a Twitter account
Add the Gear Live Twitter account to your follow list
On Twitter, post a tweet about our contest and link to this page. In the tweet, include the phrase "#gearlive".
Once that is done, leave a comment here in this post with a direct link back to your Tweet. Be sure you are signed in to your Gear Live account before you leave the comment.
Here's an example of an appropriate Twitter entry:
"Entering to win a Gears of War 2 prize package! http://wg9.qlnk.net/ #gearlive"
BONUS ENTRIES: Want more chances to win? Share the link to our contests on the following sites, and leave us a comment linking to those as well:
Facebook: Shared Link
Del.icio.us bookmark
FriendFeed: Use Post a Link
Your blog: Have a site? Link to our contest on it!
Remember: The bonus entries are just that - bonus. In order to be eligible to win, you must complete the core Twitter requirements.
Now, as to the actual contest dates. The contest starts today, December 17th. You have until 11:59 PM PST on December 24th to enter your comments here on this post. We will then announce our winner, chosen randomly out of all valid entrants and bonus points, on December 25th. Good luck to all, and remember, this contest is only open to US residents.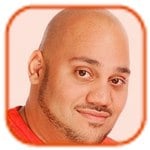 Posted by Andru Edwards Categories: Features, Galleries, Microsoft, Portable Audio, Portable Video, Video Games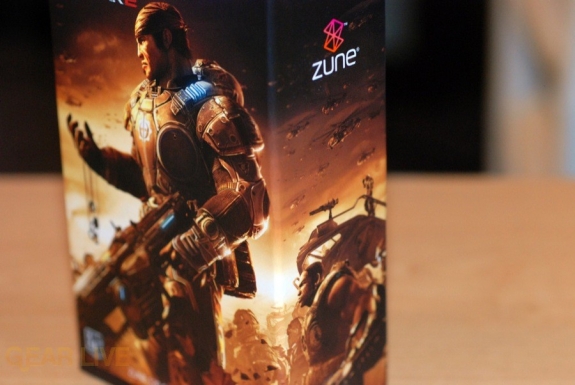 With Gears of War 2 getting ready to drop tomorrow, bringing Submergence Day to all fans of the franchise, Microsoft is also releasing a Gears of War 2 Limited Edition Zune. You might remember that they did something similar with the original Zune to coincide with the release of Halo 3. With the GOW2 Zune, Microsoft has pre-loaded a bunch of Gears content on the device itself. A bunch of images of art, the entire Gears of War soundtrack, along with quite a few pieces of video content related to both Gears of War and Gears of War 2.
We were able to get our hands on the Gears of War 2 Zune before its release, and have snapped a bunch of photos showing off the fantastic box art, the Zune device itself, and all the bonus content included on the device. Be sure and check it all out in our Gears of War 2 Zune unboxing gallery.
Read More

| Gears of War 2 Zune gallery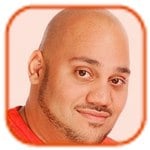 Posted by Andru Edwards Categories: Gizmatic, Short Bytes, Announcements, Features, HDTV, Home Entertainment, Hot Deals, Movies, PC / Laptop, Podcasts, Software, Videocasts
You should all know by now that we are going to be giving away a sleek, slick, awesome HP HDX Dragon computer prize package as part of the 31 Days of the Dragon contest. It amounts to just about $5,200 worth of prizes if you were to go out and buy everything on your own. Pretty sick, right?
Well, we wanted to give you a look at exactly what you would be walking away with if you won. In this episode, we show off everything. The HDX Dragon computer, all the software, all the games, and all the Blu-ray movies. We run down the computer specs as well, and we clue you in on what we will be doing to pick a winner.
We will be posting more about the contest and our method for choosing a winner in a bit more detail tomorrow. It's late, and I've been moving all day…but at the very least, we had to get this video up for you guys at midnight, because we know that some of you are hardcores. We couldn't leave you hanging.
A big thank you goes out to HP for sponsoring this contest, and this episode.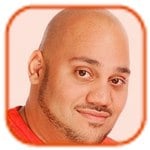 Posted by Andru Edwards Categories: Announcements, Features, Movies, PC / Laptop, Software, Video Games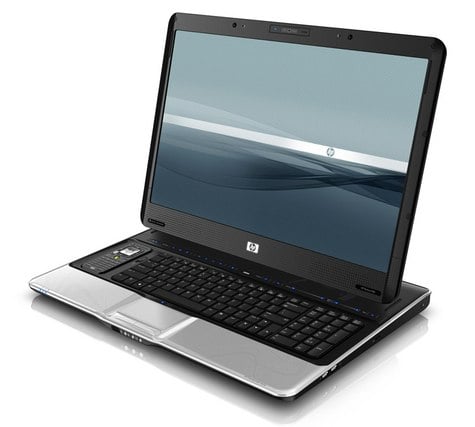 Hey, remember that HP HDX Dragon PC that we unboxed a few months ago? Well, HP has gone and upgraded the specs on that puppy, and they want us to give one of them to you guys. Not just the computer, but a few Blu-ray movies, a few PC games, and a bunch of software too. All in all, if you were to purchase everything we are giving away on your own, you'd end up spending somewhere around $5,196.00. Yeah, I said it. Go ahead and read that again.
No, here is the real kicker. Now only are we here at Gear Live giving away one of these 1080p beasts, but thirty other sites are also going to be giving away the exact same package, including our friends over at ArsTechnica, Lockergnome, JKOnTheRun, and Jake Ludington's MediaBlab. That means you have 31 chances to win. Seriously. That's why we are calling it 31 Days of the Dragon.
Now, each site is going to set their own criteria for how they are going to run things, and we will be announcing what we will be doing soon. Our giveaway date for the HDX Dragon is June 7, 2008. You'd better keep it locked here, peeps. Oh, and anyone in the world is eligible to win.
Hit the break for the full scoop on everything we are giving away, which other sites are also giving these away, and an unboxing video of the HDX Dragon.
Click to continue reading Heads up, we are giving away an HP HDX Dragon notebook - 31 Days of the Dragon
Read More

| 31 Days of the Dragon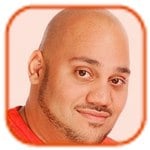 Posted by Andru Edwards Categories: Action, Corporate News, Survival Horror, Trailers, Xbox 360
It was just announced this morning by Microsoft during their GDC keynote - Gears of War 2 will be hitting Xbox 360 consoles this November. That's right kids - November 2008. You ready for this? Here is the word from Microsoft:
Providing a dramatic close to Microsoft's GDC keynote address, Epic Games Inc.'s lead designer Cliff Bleszinski announced that the epic saga of Marcus Fenix and Delta Squad continues exclusively on the Xbox 360 this fall with "Gears of War 2." This highly anticipated sequel to the 4.5 million-selling blockbuster "Gears of War" delves deeper into humanity's struggle for survival against the nightmarish Locust Horde, and promises to take high-definition visuals to a whole new level.
Check out the trailer, at the top of this post.
Read More

| Gears of War product page


Posted by Paul Hamilton Categories: Downloadable Content, Third Person Shooters, Xbox 360, Xbox Live Marketplace
The Hidden Fronts map pack for the popular Xbox Live title Gears of War, originally offered for 800 Microsoft Points several months back over some protestations from gamers and Epic themselves, is now available for free as promised.
Hidden Fronts includes four new multiplayer maps, Bullet Marsh, Garden, Process and Subway. For those looking to stretch a bit more life out of their Xbox Live multiplayer experience until Halo 3 hits, this may be the way to do it.
© Gear Live Inc. – User-posted content, unless source is quoted, is licensed under a Creative Commons Public Domain License. Gear Live graphics, logos, designs, page headers, button icons, videos, articles, blogs, forums, scripts and other service names are the trademarks of Gear Live Inc.