Posted by Lolita Beckwith Categories: Accessories, Culture, Nintendo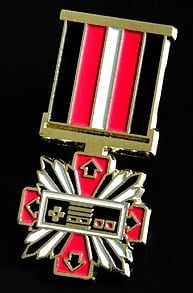 Only a hardcore gamer knows the unique sense of accomplishment felt after reaching "100% completion" on a video game. But when you brag about it, you're likely to get the response "So whaddya want, a medal?" Well, now you can actually have your own gaming medal, courtesy of Supermandolini. The limited edition Console Wars Veteran I medal honors "the memories of endless epic battles, infinite high scores and numerous blistered fingers." The metal badge features a retro NES controller, but we're hoping other consoles will get the medal treatment soon, as we'd love a SNES version. Available for approx. $27 USD.
Read More

| Supermandolini via Retro to Go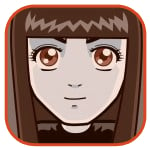 Posted by Sheila Franklin Categories: Accessories, Misc. Tech, Video Games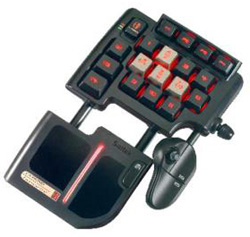 Get into those PC War Games with Saitek's Cyborg Command Unit. Use its analog switch to change between first person shooters, strategy and role player, and sports modes with 21 buttons for up to 144 programmable commands. It will even work for flight simulated games. It also has an adjustable thumb control with two-way tilt on its back lit ergonomic keypad. The USB gamepad is compatible with USB 2.0 Windows XP, XP64 and Windows Vista (all versions.) The MSRP on this one is $39.95.
Read More

| Saitek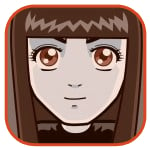 Posted by Sheila Franklin Categories: Corporate News, Video Games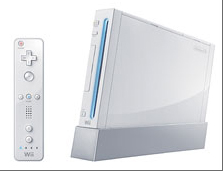 The statistics are in and apparently it was a Nintendo Christmas. Approximately 1.4 million of the Wii console systems found their way down chimneys in December, according to a report by the NPD Group. About 2.5 million DS also were purchased. The accomplishment allowed the entire video gaming industry to over $17.9 billion in sales, 43% higher than last year. Microsoft sold nearly 1.3 million Xbox 360s and Sony managed to sell about 800,000 PS3s. As for games statistics, "Guitar Hero III: Legends of Rock" and "Call of Duty 4" each sold over 2 million copies in December alone.
Read More

| USA Today


Posted by Lolita Beckwith Categories: Accessories, Culture, Retro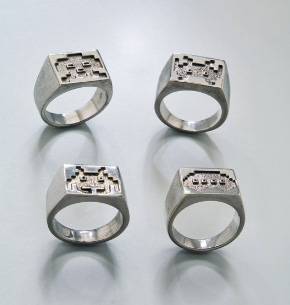 Call us paranoid, but we're beginning to wonder if the aliens in "Space Invaders" really are trying to take over the world: The tote bag. The baby's mobile. The scarf. The doormat. And now… the rings! Yes, now you can show your love for the classic game 24/7 by wearing one of those pesky aliens (or elusive spaceship) on your finger. Choose one of four designs, each made of pure silver with Rhodium plating. Strangely, we couldn't find price info on the manufacturer's website, so you may have to contact them yourself for details.
Read More

| Toy Me Milano via Geek Sugar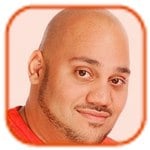 Posted by Andru Edwards Categories: Full Episodes, High Score, Design, Features, PC / Laptop, Podcasts, Video Games, Videocasts
A few days ago we mentioned that we had some cool video content coming to you by way of HP. Time to deliver. In this episode, we speak with HP's Phil McKinney, the main man behind the Blackbird 002. If you haven't heard, the Blackbird 002 is a project that HP has spent a long time on, and with great purpose - this is the PC to get if you are a big hardcore PC gamer. In an unconventional move, HP did away with the proprietary parts, and instead focused on what exactly it was that gamers wanted out of a PC. This thing is configurable to no end, inside and out. You can even get it with water-cooling on both the CPU and GPU. As you can tell, a lot of this is the result of HP and Voodoo PC coming together. Rather than continue blathering on about it, we will let the video do the talking. Enjoy the footage, and stay tuned for more from the Your Life is the Show event.

Posted by Paul Hamilton Categories: Culture, Editorial, Retro
Gamers of a certain age, if given half a chance, will gladly recount grand tales of smoky rooms, dimly lit by a few dozen cathode rays where the only sounds are the white noise of competing digitized soundtracks, crude speech sythesizers, blips and bells, pings and whistles and artificial arpeggios rolling down an electronic scale.
The misty sincerity of those gamers who cut their teeth on the quarter-munching cabinets of Space Invaders, Asteroids, Missile Command and Sinistar is almost enough to make one forget what a mess the modern arcade equivalent has become. The gargantuan interface machines with their elaborate weapon approximations and physical demands juxtapose over a likewise spectacular price per play resulting in a hollow shell of what the old guard knew so well. These are not arcades as exist in those guarded memories, they are interactive entertainment experiences: The kind of branded, marginalized speciality device that has been focus tested and trade-show marketed to get the premium floor space right out front in view of the mall concourse is showpiece here.
Even those arcade machines which can still accurately be described as video games compete for the higher-yield ticket-generating skill games (which ironically involve very little skill). Most of those who recall the days when 3D graphics referred to the vector lines of Tempest pass by these modern emporiums. Perhaps they shake their heads a little or make a disparaging comment. Kids these days. Get off my lawn. They don't enter; inside is only heartbreak.
Perhaps what hurts the most is that it is a heartbreak we chose. We have no one to blame but ourselves, for while the arcade as it was may be dead, ultimately it is us who killed it.
We wanted the more valuable entertainment experience. We asked for and then demanded a perfect replica of our arcade favorites that we could play at home from the comfort of our couches. We pressed for more arcade-quality graphics on our home consoles until our set top boxes had visuals that outpaced anything showcased on a standalone machine. We asked for, and received, greater narrative depth in our games and as a casualty for our insistence we killed the arcade—the very entity we now mourn.
Posted by Edie Sellers Categories: Internet, Namco, Politics, Release Dates, Rumors, Xbox, Xbox 360, Xbox Live, Xbox Live Arcade, Xbox Live Marketplace, GamerAndy
It's a veritable cornucopia of co-hosts, as Andy, Hawkes, Edie and Steve519 (from XBLRadio) initially intend to talk up this week's gaming news but instead delve deep into what we think is a growing plague on the landscape of podcasting: Corporate Lapdoggery. Yes, this is the episode where we pretty much rip apart Microsoft's MVP program and pretty much expect we'll be banned from all Microsoft events from now on.
We didn't want to do it, but it had to be done. What can I say, kids, after months and months of everyone thinking it, someone had to pipe up and say the emperor has no clothes.
Just be warned, we'll say a lot of stuff that will make us enemies, but we believe we are firmly on the side of truth, fairness, and the open exchange of information. We believe that you should be able to trust podcasts—any podcast—as much as you trust your local newspaper. Is that too much to ask? And even though we'll probably take a lot of heat for this, we'd rather be dead right than alive and wrong.
AND!! There's a contest for Halo2 and Shadowrun for Vista and Stalker for the PC (XP or Vista). Just listen before the first break and the end of the show to find out how to win!
Posted by Christopher Sasaki Categories: Internet, PC
Alex St. John, CEO of online game publisher Wild Tangent, recently talked with Dean Takahashi at Mercury News about casual gaming, Vista, and a little about the Wii, but most of the interview seems to focus on a withering criticism of Vista. St. John has long made his feelings known about the things he feels are broken in the gaming support in Vista, but here he seems to go into a little more depth. Some of the stuff isn't that shocking – it's fairly well known that there is generally a performance hit when gaming in Vista. Gamers don't really get any benefits from DirectX 10 right now without content to support it, and of course St. John goes after the standard Microsoft criticisms of code bloat and memory footprint.
Beyond that, St. John's big criticism is that the security mechanisms and parental controls, in his opinion, are horribly poorly thought out and implemented. St. John claims that Wild Tangent had to do tons of work to make sure that their online platform worked correctly in Vista, and very few of the competing online providers did the same, resulting in a broken experience for most casual gamers.
Interestingly, Microsoft sent a response to the interview, but the email from Microsoft reads more like a general "feel good" press release about how they worked with developers and families to come up with the solution in Vista, while countering none of the issues that St. John raised. St. John is saying that the implementation is broken, and Microsoft's response basically seems to be "we talked to a lot of people and tried really, really hard" which in itself seems to be an indictment of Microsoft's development process.

Read More

| Mercury News

Posted by Christopher Sasaki Categories: Hardware, Rumors, Xbox 360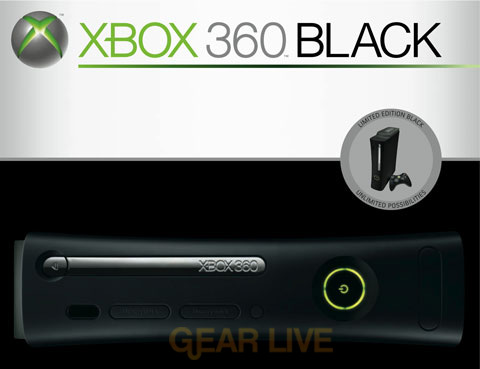 Playfeed's parent blog, Gear Live, has gotten a hold of some internal images of a limited edition black Xbox 360 console with HDMI support, which would seem to confirm the recent rumors on the Internet about a black Xbox 360 release. These rumors originally had the release timed to counter the Playstation 3 launch in Europe and Australia, but an actual release date at this time is unknown. The box art reportedly mentions that the new console includes three USB 2.0 ports and an HDMI port, but has no mention of the hard drive size. Still, the mythical HDMI-enabled Xbox 360 looks to be getting closer and closer to becoming a reality.
Read More

| Gear Live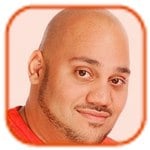 Posted by Andru Edwards Categories: Gizmatic, Short Bytes, CES, CES 2007, Features, HDTV, Home Entertainment, Video Games, Videocasts
Both Blu-Ray and HD-DVD feature advanced technologies to provide interactive features to consumers. We interviewed Ole Lutjens on the bus to CES and he told us about some upcoming network aware games coming to Blu-ray discs.
© Gear Live Inc. – User-posted content, unless source is quoted, is licensed under a Creative Commons Public Domain License. Gear Live graphics, logos, designs, page headers, button icons, videos, articles, blogs, forums, scripts and other service names are the trademarks of Gear Live Inc.