Posted by Edie Sellers Categories: Internet, Namco, Politics, Release Dates, Rumors, Xbox, Xbox 360, Xbox Live, Xbox Live Arcade, Xbox Live Marketplace, GamerAndy
It's a veritable cornucopia of co-hosts, as Andy, Hawkes, Edie and Steve519 (from XBLRadio) initially intend to talk up this week's gaming news but instead delve deep into what we think is a growing plague on the landscape of podcasting: Corporate Lapdoggery. Yes, this is the episode where we pretty much rip apart Microsoft's MVP program and pretty much expect we'll be banned from all Microsoft events from now on.
We didn't want to do it, but it had to be done. What can I say, kids, after months and months of everyone thinking it, someone had to pipe up and say the emperor has no clothes.
Just be warned, we'll say a lot of stuff that will make us enemies, but we believe we are firmly on the side of truth, fairness, and the open exchange of information. We believe that you should be able to trust podcasts—any podcast—as much as you trust your local newspaper. Is that too much to ask? And even though we'll probably take a lot of heat for this, we'd rather be dead right than alive and wrong.
AND!! There's a contest for Halo2 and Shadowrun for Vista and Stalker for the PC (XP or Vista). Just listen before the first break and the end of the show to find out how to win!
Posted by Christopher Sasaki Categories: Internet, PC
Alex St. John, CEO of online game publisher Wild Tangent, recently talked with Dean Takahashi at Mercury News about casual gaming, Vista, and a little about the Wii, but most of the interview seems to focus on a withering criticism of Vista. St. John has long made his feelings known about the things he feels are broken in the gaming support in Vista, but here he seems to go into a little more depth. Some of the stuff isn't that shocking – it's fairly well known that there is generally a performance hit when gaming in Vista. Gamers don't really get any benefits from DirectX 10 right now without content to support it, and of course St. John goes after the standard Microsoft criticisms of code bloat and memory footprint.
Beyond that, St. John's big criticism is that the security mechanisms and parental controls, in his opinion, are horribly poorly thought out and implemented. St. John claims that Wild Tangent had to do tons of work to make sure that their online platform worked correctly in Vista, and very few of the competing online providers did the same, resulting in a broken experience for most casual gamers.
Interestingly, Microsoft sent a response to the interview, but the email from Microsoft reads more like a general "feel good" press release about how they worked with developers and families to come up with the solution in Vista, while countering none of the issues that St. John raised. St. John is saying that the implementation is broken, and Microsoft's response basically seems to be "we talked to a lot of people and tried really, really hard" which in itself seems to be an indictment of Microsoft's development process.

Read More

| Mercury News

Posted by Christopher Sasaki Categories: Hardware, Rumors, Xbox 360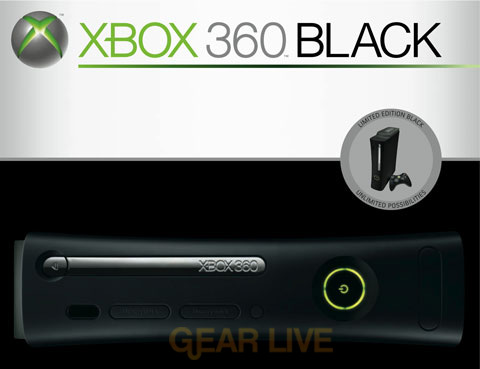 Playfeed's parent blog, Gear Live, has gotten a hold of some internal images of a limited edition black Xbox 360 console with HDMI support, which would seem to confirm the recent rumors on the Internet about a black Xbox 360 release. These rumors originally had the release timed to counter the Playstation 3 launch in Europe and Australia, but an actual release date at this time is unknown. The box art reportedly mentions that the new console includes three USB 2.0 ports and an HDMI port, but has no mention of the hard drive size. Still, the mythical HDMI-enabled Xbox 360 looks to be getting closer and closer to becoming a reality.
Read More

| Gear Live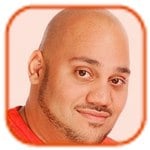 Posted by Andru Edwards Categories: Gizmatic, Short Bytes, CES, CES 2007, Features, HDTV, Home Entertainment, Video Games, Videocasts
Both Blu-Ray and HD-DVD feature advanced technologies to provide interactive features to consumers. We interviewed Ole Lutjens on the bus to CES and he told us about some upcoming network aware games coming to Blu-ray discs.
Posted by Christopher Sasaki Categories: Casual, Hardware, Internet
It was anticipated early on that Microsoft's Zune MP3 player would offer some kind of gaming in the future; after all, the Zune already utilizes Microsoft's point-based transaction architecture for song downloads and the MP3 player was created by one of the parents of the Xbox, J Allard. Now, it appears that there is a timeline for games on the device, according to a report from Bloomberg News. Peter Moore has confirmed that the Zune will see games support within 18 months to bring it on par with the iPod. Hopefully this will happen sooner, rather than later. By June 2008, the iPod will more than likely have advanced to its sixth generation release of the platform; Microsoft may need to have more up its sleeve to keep pace.
Read More

| Bloomberg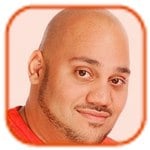 Posted by Andru Edwards Categories: High Score, Short Bytes, Accessories, CES, CES 2007, Features, PC / Laptop, Video Games, Videocasts
We spent some time with the folks from Novint to get a look at the Novint Falcon. We walked away quite impressed, as the Falcon definitely lived up to the claim of delivering a more immersive gaming experience. Basically, you use a controller hoked up to three arms, which are connected to an orb of sorts. We know, it sounds confusing, but that is why we have video for you to take a gander at.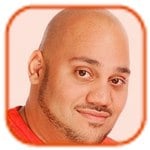 Posted by Andru Edwards Categories: High Score, Short Bytes, Design, Features, Product Reviews, Video Games, Videocasts
While many a gamer has been enjoying the Nintendo DS for gaming purposes - just check how nicely it's working out for Nintendo - others have found that it can be used for more creative means. Sparky has been hooked to Electroplankton, something that is more of a "program" than a "game" for the Nintendo DS. Electroplankton allows you to make all sorts of creative beats and melodies using…creatures. This one is a lot easier explained visually rather than in text, so just watch the video…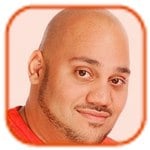 Posted by Andru Edwards Categories: High Score, Short Bytes, Features, Microsoft, Video Games, Videocasts
We have yet to meet someone who loves the fact that, while the Xbox 360 aims to give you a completely wireless experience, when your battery runs low, you must plug in with the Play and Charge Kit in order to keep gaming. The recently released Quick Charge Kit for the Xbox 360 allows you to charge your wireless batteries using an A/C adapter, letting you keep up to two batteries completely charged up and ready to go if the one you are using is happens to die. Andru and Jake take a look at the Xbox 360 Quick Charge kit in this episode.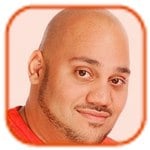 Posted by Andru Edwards Categories: Features, Product Reviews, Video Games, Videocasts
The Nintendo DS platform has simply taken off like no one could have imagined. One of the draws is the games that challenge the mind in ways that don't involve needing to memorize button combos or require lightning fast reflexes. Some games claim to even make you smarter. In the interest of developing a sharper wit, Andru and Jake go one-on-one in Big Brain Academy for the Nintendo DS. We give you a detailed look at the game, and provide our thoughts in our full review.

Here's how to get the show:
Subscribe: iTunes iPod / H.264 | iTunes MPEG-4 | RSS iPod Feed | RSS MPEG-4 Feed
|Download| - iPod-formatted H.264 (Mirror)
|Download| - DivX (Mirror)
|Download| - MPEG-4 (Mirror)
|Download| - PSP (Mirror)

IMPORTANT: We are surveying the viewers of our show to see what it is that people like, and more importantly, what they don't like. It is anonymous, and just takes a couple of minutes. If you have the time, we would appreciate it! As always, feel free to let us know what you think in the comments.
Posted by Christopher Sasaki Categories: Activision, Electronic Arts, Nintendo Gamecube, PlayStation 2, THQ, Ubisoft, Xbox, Xbox 360
Todd Bishop at the Seattle Post Intelligencer has pulled together some interesting data about how the Xbox 360 has impacted video game console sales. By pulling together publicly available data for a few of the largest game publishers, one can get an idea of how the Xbox 360 market is shaping up. This isn't going to be perfect because first party sales figures aren't going to be reported and there are many other game publishers that aren't represented on the list. Also, because not every title released on the Xbox is available on the Xbox 360 and vice versa, there are going to be some gaps in reporting in this area as well. But this does give a really high level view of the console market, and how marketshare is shaping up.
Over the first nine months, it appears that most of the Xbox 360 marketshare is coming at the expense of owners of the original Xbox. A small percentage of Playstation 2 sales appear to have shifted to the Xbox 360, but overall, the console still remains the dominant force on the market. Gamecube sales dropped off, but this may have had more to with the fact that fewer titles are being released on the Gamecube than on the other platforms. Total sales of game titles released for either the Xbox or the Xbox 360 grew year over year, but this may be in part to the 20% premium that Xbox 360 titles claim over their counterparts.
Despite all of the limitations of the data pulled, this gives a really interesting look into which consumers are pursuing platforms. With the Playstation 3 and the Wii releases coming up, one wonders how much brand loyalty is going to play into the success of the next generation.
Read More

| Seattle Post-Intelligencer

© Gear Live Inc. – User-posted content, unless source is quoted, is licensed under a Creative Commons Public Domain License. Gear Live graphics, logos, designs, page headers, button icons, videos, articles, blogs, forums, scripts and other service names are the trademarks of Gear Live Inc.