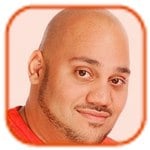 Posted by Andru Edwards Categories: Gizmatic, Short Bytes, CES, CES 2007, Features, HDTV, Home Entertainment, Video Games, Videocasts
Both Blu-Ray and HD-DVD feature advanced technologies to provide interactive features to consumers. We interviewed Ole Lutjens on the bus to CES and he told us about some upcoming network aware games coming to Blu-ray discs.
Posted by Christopher Sasaki Categories: Casual, Hardware, Internet
It was anticipated early on that Microsoft's Zune MP3 player would offer some kind of gaming in the future; after all, the Zune already utilizes Microsoft's point-based transaction architecture for song downloads and the MP3 player was created by one of the parents of the Xbox, J Allard. Now, it appears that there is a timeline for games on the device, according to a report from Bloomberg News. Peter Moore has confirmed that the Zune will see games support within 18 months to bring it on par with the iPod. Hopefully this will happen sooner, rather than later. By June 2008, the iPod will more than likely have advanced to its sixth generation release of the platform; Microsoft may need to have more up its sleeve to keep pace.
Read More

| Bloomberg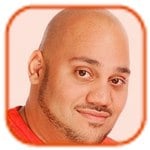 Posted by Andru Edwards Categories: High Score, Short Bytes, Accessories, CES, CES 2007, Features, PC / Laptop, Video Games, Videocasts
We spent some time with the folks from Novint to get a look at the Novint Falcon. We walked away quite impressed, as the Falcon definitely lived up to the claim of delivering a more immersive gaming experience. Basically, you use a controller hoked up to three arms, which are connected to an orb of sorts. We know, it sounds confusing, but that is why we have video for you to take a gander at.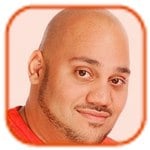 Posted by Andru Edwards Categories: High Score, Short Bytes, Design, Features, Product Reviews, Video Games, Videocasts
While many a gamer has been enjoying the Nintendo DS for gaming purposes - just check how nicely it's working out for Nintendo - others have found that it can be used for more creative means. Sparky has been hooked to Electroplankton, something that is more of a "program" than a "game" for the Nintendo DS. Electroplankton allows you to make all sorts of creative beats and melodies using…creatures. This one is a lot easier explained visually rather than in text, so just watch the video…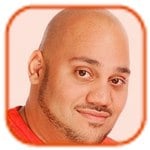 Posted by Andru Edwards Categories: High Score, Short Bytes, Features, Microsoft, Video Games, Videocasts
We have yet to meet someone who loves the fact that, while the Xbox 360 aims to give you a completely wireless experience, when your battery runs low, you must plug in with the Play and Charge Kit in order to keep gaming. The recently released Quick Charge Kit for the Xbox 360 allows you to charge your wireless batteries using an A/C adapter, letting you keep up to two batteries completely charged up and ready to go if the one you are using is happens to die. Andru and Jake take a look at the Xbox 360 Quick Charge kit in this episode.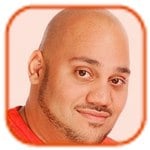 Posted by Andru Edwards Categories: Features, Product Reviews, Video Games, Videocasts
The Nintendo DS platform has simply taken off like no one could have imagined. One of the draws is the games that challenge the mind in ways that don't involve needing to memorize button combos or require lightning fast reflexes. Some games claim to even make you smarter. In the interest of developing a sharper wit, Andru and Jake go one-on-one in Big Brain Academy for the Nintendo DS. We give you a detailed look at the game, and provide our thoughts in our full review.

Here's how to get the show:
Subscribe: iTunes iPod / H.264 | iTunes MPEG-4 | RSS iPod Feed | RSS MPEG-4 Feed
|Download| - iPod-formatted H.264 (Mirror)
|Download| - DivX (Mirror)
|Download| - MPEG-4 (Mirror)
|Download| - PSP (Mirror)

IMPORTANT: We are surveying the viewers of our show to see what it is that people like, and more importantly, what they don't like. It is anonymous, and just takes a couple of minutes. If you have the time, we would appreciate it! As always, feel free to let us know what you think in the comments.
Posted by Christopher Sasaki Categories: Activision, Electronic Arts, Nintendo Gamecube, PlayStation 2, THQ, Ubisoft, Xbox, Xbox 360
Todd Bishop at the Seattle Post Intelligencer has pulled together some interesting data about how the Xbox 360 has impacted video game console sales. By pulling together publicly available data for a few of the largest game publishers, one can get an idea of how the Xbox 360 market is shaping up. This isn't going to be perfect because first party sales figures aren't going to be reported and there are many other game publishers that aren't represented on the list. Also, because not every title released on the Xbox is available on the Xbox 360 and vice versa, there are going to be some gaps in reporting in this area as well. But this does give a really high level view of the console market, and how marketshare is shaping up.
Over the first nine months, it appears that most of the Xbox 360 marketshare is coming at the expense of owners of the original Xbox. A small percentage of Playstation 2 sales appear to have shifted to the Xbox 360, but overall, the console still remains the dominant force on the market. Gamecube sales dropped off, but this may have had more to with the fact that fewer titles are being released on the Gamecube than on the other platforms. Total sales of game titles released for either the Xbox or the Xbox 360 grew year over year, but this may be in part to the 20% premium that Xbox 360 titles claim over their counterparts.
Despite all of the limitations of the data pulled, this gives a really interesting look into which consumers are pursuing platforms. With the Playstation 3 and the Wii releases coming up, one wonders how much brand loyalty is going to play into the success of the next generation.
Read More

| Seattle Post-Intelligencer

Posted by Christopher Sasaki Categories: Culture, Fighting, Wii
Speaking at the Leipzig Games Convention Developer Conference, Peter Molyneux spoke on the need to evolve next generation combat. Both 1up and GamesIndustry.biz have covered separately different aspects of the talk, with 1up focusing on Molyneux's ideas for advancing combat in the next generation. GamesIndustry.biz focused on the challenges that the Wii controller will present.
Molyneux's general commentary on combat in video games is that, by and large, the fighting is not realistic. He proposed that developers do away with hit points, life bars, and unrealistic fighting in games. Molyneux held up Tarantino's Kill Bill as an example of an approach to combat that video games might emulate. This might have been an unfortunate choice, given that this movie isn't the most realistic portrayal of combat in the film world, but the points he expressed were still somewhat salient. His proposal includes going towards "one button" combat, combining charge attacks with timing and context awareness to alter how the fight progresses. The approach sounds similar to the timer attacks utilized in Yu Suzuki's Shenmue series. Molyneux didn't necessarily advocate this as the end-all of combat implementations, but seemed to use this to urge developers to think more creatively when developing new games. This somewhat tied into his remarks about the Wii controller.
When talking about the Wii controller, Molyneux confessed that he is "…an incredibly lazy person when I play games… when I have to get up, it's painful." He urged developers to consider the physicality of the control schemes that they were implementing, using the example of a movement-sensing glove that they tested. According to Molyneux, using the glove was "like some sort of Japanese torture that we'd put him through…" It seems Molyneux finds the freedom that the new controller offers exciting, but that excitement has to be tempered and worked with creatively to get the best that the controller brings to the table. Overall, the tone of the talk seemed to advocate developers to seek innovation rather than fall back into older, easier development patterns.
Read More

| 1up

Read More

| GamesIndustry.biz

© Gear Live Inc. – User-posted content, unless source is quoted, is licensed under a Creative Commons Public Domain License. Gear Live graphics, logos, designs, page headers, button icons, videos, articles, blogs, forums, scripts and other service names are the trademarks of Gear Live Inc.