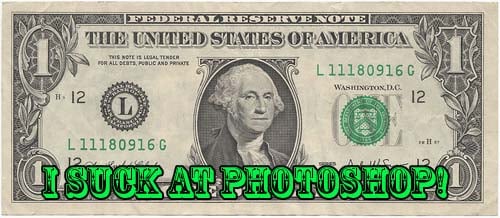 Now that we're over the holiday hump (i.e. every game imaginable being released at the same time, oh god, why do you do this to me), a lot of sites and publications have been putting together lists of games to look forward to in the new year. Me? Nuh-uh. I don't have the cash for that. Fallout and Dead Space alone have depleted my gaming funds for a while (not to mention a certain 360 dying enough times for me to wish ill on its relatives), and if you're like me, you want a cheap alternative until your funds recover. Hell, even if you don't need it, you can't pass up a quality gaming experience on the cheap, but being a penny-pinching bastard like myself tends to help heal those imaginary wounds. So, I've decided to put together a list of a few old-but-still-awesome games that you can get for slightly less than the cost of a night with your mom, though they'll probably last far longer.
You may want to note that some of these games are older and may stutter and wobble and spurt blood if you're running more than Windows XP, so you may want to check your compatibility before you plunk down the green to have them downloaded to your inferior operating system, muahaha. Hit the jump for the rundown.
Click to continue reading Five Awesome Games You Can Play on the Cheap
Posted by Michael Cardiff Categories: Action, Casual, Internet, PC,

Yesterday, Gametap opened up a new component in their online subscription-based gaming service, and it's worth taking a look at. Gametap's new service is a FREE (as in beer) ad-supported list of games that you can play through their client. All that's required is that you register with their site, and you can begin playing games like Street Fighter 2, Metal Slug, and Tomb Raider: Legend for free. In addition, many of the games are upgraded from their original version, including features such as online play in Metal Slug
So what's the catch? Well, to start with, you have to watch ads at certain points during the game (for example, when a new level is loading, or when the game is first downloading). The other big problem—and one that a lot of sites don't seem to be mentioning yet—is that the list of free games available rotates on a week-by-week basis. So while you may be able to play Joust for free this week, all your progress might be for nothing next week when they switch over to a NEW list of ad-supported games. This may not be a huge deal for some of the more arcade-y, quick play games like Rampage or Bust a Move, but it's going to be pretty lame when you get hooked on TR Legend and then can't play it after a week. Frankly, this all sounds suspiciously like a ploy to get people hooked on their service enough so that they'll end up becoming paid subscribers to the full library - I can't see any true gamer being happy with the list of free games changing every week.
Read More

| GameTap.com


Posted by Lolita Beckwith Categories: Internet, Video Games,

Classic video game fans, rejoice! GameTap.com, the website where you can play hundreds of old-school video games for a $10 monthly fee, will start offering a handful of games for free, starting next month. The catch? You must sit through a video commercial first, and there will be an ad on the side of the screen during gameplay. Sounds easy enough, and the free titles are a great bunch, including Space Invaders, Rampage, Metal Slug, Joust (woo hoo!) and a Tomb Raider game. Just wish the site offered Berzerk, which we'd so pay for…
Read More

| GameTap

Posted by Michael Cardiff Categories: Adventure, Internet, Puzzle, Release Dates,
Originally, Telltale Games advertised that Gametap subscribers would be getting each Sam and Max episode a bit before the lowly non-subscribers. For those of you that didn't want to subscribe to Gametap, though, there's some good news. Telltale has decided to be nice and release Sam and Max Season 1 Episode 5: Reality 2.0 a few days early for all of you Sam and Max lovers that bought the season in advance.
Personally, I like owning my games, not leasing them from a service like Gametap, so it's nice to see that Telltale is showing some love for loyal Sam and Max followers.
Read More

| Sam and Max at Telltale Games

Posted by Christopher Sasaki Categories: PC, Retro, SEGA,
GameTap is apparently adding support for Sega Saturn games to its subscription-based service. Gamasutra is reporting that there is a current easter egg on the service that leads users to play the Saturn game Bug! for a limited time. This would be a great addition to the service, particularly since many of the Sega Saturn exclusive games have never been released as a part of any classics collections. Even if one had the actual hardware, many of the games are also collector's items now, so having legitimate versions available for play via GameTap may be the only way to experience some of the gems on the console.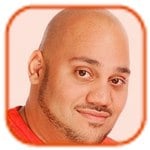 Posted by Andru Edwards Categories: Features, Podcasts, Video Games, Videocasts, Videos,
Read More

| The Bleeding Edge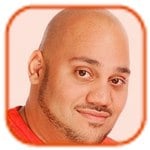 Posted by Andru Edwards Categories: High Score, Short Bytes, Features, PC / Laptop, Video Games, Videocasts,
Gear Live friend Doug Dobbins was able to sit down and chat with Rand Miller of Cyan Worlds, the folks behind Myst, Riven, and URU Live. We get a first-hand look at URU Live, the concepts behind it, and how it came about through association with GameTap. Rand gives us a peek into his mind as it pertains to gaming, both as a developer and as a fan of the medium. Check the video for the full scoop.
Posted by Christopher Sasaki Categories: Adventure, Internet, PC,
Telltale Games today announced that their much anticipated Sam & Max Episode 1: Culture Shock is now available on the GameTap subscription service. Gamers with access to the service can now download the game, with new episodes promised in the future. In addition, Sam & Max cartoons from the animated series will be made available as well. The GameTap service typically costs $9.95 US per month to subscribe, and is available right now for US and Canadian citizens. Currently, gamers can get 50% off the subscription price by pre-paying for a year of service. Those who are not members of GameTap will be able to download the game directly from Telltale Games on November 1, for $8.95.
The full press release continues below.
Click to continue reading Sam & Max Episode 1 Now On GameTap
Read More

| GameTap

Posted by Michael Cardiff Categories: Adventure, Corporate News, Internet, PC,
We all knew the takeover was coming, we just didn't know when - now we have a date. On October 17th, Sam and Max Episode 1: Culture Shock will debut on Gametap, with regular episode updates following every month. The title will be exclusive to Gametap for 15 days, after which the episodes will be available for download from Telltale Games' website. 15 days isn't that much longer to wait, but Turner Broadcasting (owner of Gametap) is doing all they can to convince you to sign up for their subscription-based service.
Straight from the press-release:
"Gamers get to play the new episodes of Sam & Max first on GameTap, where the whole Sam & Max experience is enriched with additional amazing content," said Ricardo Sanchez, GameTap Vice President of Content. "Telltale and GameTap are also co-producing new animated machinima "shorts," which will premiere in November as a prelude to the second game episode, with more shorts airing between monthly episodes to give Sam & Max fans a regularly scheduled fix. With the new machinima shorts and a behind-the-scenes documentary that brings them inside 'The Making of' the new Sam & Max game, this exclusive Sam & Max experience adds that much more value to the monthly subscription."
As a huge fan of the old-school Kings Quest-esque point-n-click adventure games, this might be the best thing to happen to the genre since Grim Fandango.
Read More

| Telltale Games

© Gear Live Inc. – User-posted content, unless source is quoted, is licensed under a Creative Commons Public Domain License. Gear Live graphics, logos, designs, page headers, button icons, videos, articles, blogs, forums, scripts and other service names are the trademarks of Gear Live Inc.