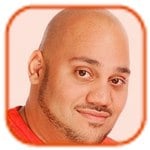 Posted by Andru Edwards Categories: High Score, Short Bytes, Features, PC / Laptop, Video Games, Videocasts
Gear Live friend Doug Dobbins was able to sit down and chat with Rand Miller of Cyan Worlds, the folks behind Myst, Riven, and URU Live. We get a first-hand look at URU Live, the concepts behind it, and how it came about through association with GameTap. Rand gives us a peek into his mind as it pertains to gaming, both as a developer and as a fan of the medium. Check the video for the full scoop.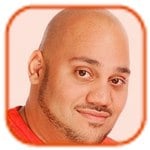 Posted by Andru Edwards Categories: Gizmatic, Short Bytes, CES, CES 2007, Features, HDTV, Home Entertainment, Video Games, Videocasts
Both Blu-Ray and HD-DVD feature advanced technologies to provide interactive features to consumers. We interviewed Ole Lutjens on the bus to CES and he told us about some upcoming network aware games coming to Blu-ray discs.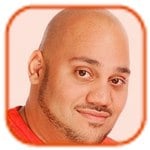 Posted by Andru Edwards Categories: High Score, Short Bytes, Accessories, CES, CES 2007, Features, PC / Laptop, Video Games, Videocasts
We spent some time with the folks from Novint to get a look at the Novint Falcon. We walked away quite impressed, as the Falcon definitely lived up to the claim of delivering a more immersive gaming experience. Basically, you use a controller hoked up to three arms, which are connected to an orb of sorts. We know, it sounds confusing, but that is why we have video for you to take a gander at.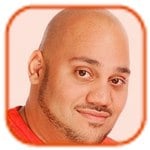 Posted by Andru Edwards Categories: Full Episodes, High Score, Features, Home Entertainment, Video Games, Videocasts
At the last Seattle Mind Camp, Nintendo dropped by to give the attendees an early taste of Wii, one week early. The result? Fierce competition, a tournament that wasn't for the weak of heart, and a whole lot of fun. We cover Seattle Mind Camp 3.0 in this episode, and focus on the fun that was had with Wii.
Sponsor: Online Meetings Made Easy with GoToMeeting Try it Free for 45 days - just use Promo Code: Podcast.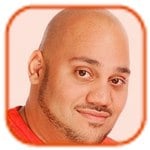 Posted by Andru Edwards Categories: Full Episodes, High Score, Features, Home Entertainment, Video Games, Videocasts
Alright guys, so Wii launched on November 19 nationwide, and we were one of the proud many folks who waited in line for half a day or more in order to purchase one on launch day. Of course, we had The Bleeding Edge crew there, cameras in tow, so that we could capture the entire experience. What you will find within is a tale of gamers passionate about Nintendo, passionate about schwag, and passionate about stealing each others cookies and soda and passing the snacks down the line when no one was looking. Yeah - it happened. Seriously though, what do you expect from over 250 anxious gamers who can't wait to get their hands on their Wii? Hit the video to view the madness.
Sponsor: Online Meetings Made Easy with GoToMeeting Try it Free for 45 days - just use Promo Code: Podcast.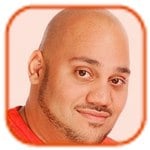 Posted by Andru Edwards Categories: High Score, Short Bytes, Design, Features, Product Reviews, Video Games, Videocasts
While many a gamer has been enjoying the Nintendo DS for gaming purposes - just check how nicely it's working out for Nintendo - others have found that it can be used for more creative means. Sparky has been hooked to Electroplankton, something that is more of a "program" than a "game" for the Nintendo DS. Electroplankton allows you to make all sorts of creative beats and melodies using…creatures. This one is a lot easier explained visually rather than in text, so just watch the video…
Posted by Christopher Sasaki Categories: Hardware, PSP
According to a Reuters report, Sony will not be lowering the price of the PSP in 2006. The news agency talked with John Koller, product manager for the PSP. Koller also promised 110 titles for the PSP by the end of the year, nearly doubling the amount of software available for the handheld.
IGN's PSP release list currently shows about 70 titles due to hit before the end of the year; the additional 40 would be a huge change to that list. Koller could possibly be talking about the PSP download service, but Sony hasn't really made any announcements about this service in the United States. Gamers have complained about the lack of compelling releases on the PSP; adding 110 titles might help in that regard. Though every title released this holiday season won't be a winner, there are a number of high profile games scheduled to hit Sony's handheld by the end of the year, including Grand Theft Auto: Vice City Stories, Lumines II, SOCOM: U.S. Navy SEALs Fireteam Bravo 2, and Metal Gear Solid: Portable Ops.
Read More

| Reuters

Posted by Michael Cardiff Categories: Corporate News, Hardware, Portable/Mobile, Retro
Well, it looks as though all of those rumors of Apple trying to hire games industry professionals may not have been all that far off. Today, during the "It's Showtime" keynote at the Yerba Buena center in San Francisco, Apple announced that they will be releasing iPod-compatible versions of Tetris, Zuma, Mah-Jong, Texas Holdem, Cubis 2, and other games on the iTunes store for $4.99 a piece.
It's not clear whether these games will only be compatible with the iPod phat yet, or if they'll also work with the nano. However, Steve J did mention that all of the games should be compatible with the 5G video iPods y'all already have. This is good news, since Apple also announced during their presentation that they're updating the whole iPod product line - including a "5.5G" video iPod with 60% brighter screen, iPod nanos in colored aluminum enclosures, and a re-designed iPod Shuffle. We'll update this story with more information as it becomes available on the Apple website.
UPDATE 1: Apple's website has been updated, indicating that the iGames are compatible only with the 5G iPod or the newly-released 60% brighter 5.5G iPods. iPod nanos are not supported. We've downloaded some of these games from the iTunes Store (went very smoothly - this is Apple after all) and will have full reviews up shortly. It's looking like at least some of these are worth the $5.00 download.
Read More

| AppleInsider

Posted by Michael Cardiff Categories: Electronic Arts, Nintendo DS, Nintendo Gamecube, PC, PlayStation 2, PlayStation 3, PSP, Sports, Wii, Wireless, Xbox, Xbox 360
It's that time of year again! Time to go out, be a good little drone, and pick up a copy or three of this year's Madden iteration. This year you'll be able to pick up the ubiquitous franchise on PC (Windows), Playstation 2, Xbox, Xbox 360, Gamecube, DS, PSP, GBA, and yes, even your mobile phone (hey, where's my BeOS version??!?). And of course, when the Wii and PS3 launch in a few months, you can get your Madden on with them too.
The good news is the console versions at least seem to be garnering fairly respectable reviews across the board - IGN.com, Gamespot, and 1up.com all give the franchise fairly high marks (7.7 - 8.5) for its notably improved graphics, online play and added features like Create-A-Player. The bad news, of course, is that you probably won't be able to play the game online for more than about a year and will have to fork out another $60-$70 next year to keep playing.
Still, the popularity of Madden is absolutely staggering - analysts predict that the title could become a million-seller within as little as 5 days, and could earn EA about $210 million in revenue for the year (about 7% of its total annual revenue of $3 billion). Click below for the Reuters news brief.
Read More

| Reuters

Posted by Christopher Sasaki Categories: Activision, Electronic Arts, Nintendo Gamecube, PlayStation 2, THQ, Ubisoft, Xbox, Xbox 360
Todd Bishop at the Seattle Post Intelligencer has pulled together some interesting data about how the Xbox 360 has impacted video game console sales. By pulling together publicly available data for a few of the largest game publishers, one can get an idea of how the Xbox 360 market is shaping up. This isn't going to be perfect because first party sales figures aren't going to be reported and there are many other game publishers that aren't represented on the list. Also, because not every title released on the Xbox is available on the Xbox 360 and vice versa, there are going to be some gaps in reporting in this area as well. But this does give a really high level view of the console market, and how marketshare is shaping up.
Over the first nine months, it appears that most of the Xbox 360 marketshare is coming at the expense of owners of the original Xbox. A small percentage of Playstation 2 sales appear to have shifted to the Xbox 360, but overall, the console still remains the dominant force on the market. Gamecube sales dropped off, but this may have had more to with the fact that fewer titles are being released on the Gamecube than on the other platforms. Total sales of game titles released for either the Xbox or the Xbox 360 grew year over year, but this may be in part to the 20% premium that Xbox 360 titles claim over their counterparts.
Despite all of the limitations of the data pulled, this gives a really interesting look into which consumers are pursuing platforms. With the Playstation 3 and the Wii releases coming up, one wonders how much brand loyalty is going to play into the success of the next generation.
Read More

| Seattle Post-Intelligencer

© Gear Live Inc. – User-posted content, unless source is quoted, is licensed under a Creative Commons Public Domain License. Gear Live graphics, logos, designs, page headers, button icons, videos, articles, blogs, forums, scripts and other service names are the trademarks of Gear Live Inc.