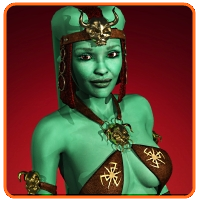 Posted by Patrick Lambert Categories: Games, iPad Apps, Reviews, $5.99
Infinity Blade was released yesterday, the first true game to run on the new Unreal Engine for iPhone. As such, it's been previewed and hyped a lot in the past months. At a $5.99 price point for the universal app that works on both the iPhone and iPad, was it worth the wait?
First, just like the Unreal demo Epic Citadel was, this game right from the start impresses with it's graphics and sceneries. As you start, the initial cinematic shows you a little bit of back story as to what you'll be fighting for, and the 3D environment seen on the screen is quite impressive. On both the iPhone 4 and iPad, the graphics use the latest tricks, usually reserved to console gaming, to provide a stunning experience. Adding to that is an impressive musical score, playing throughout the game and providing a great gaming experience.
Click to continue reading Infinity Blade review
Read More

| Infinity Blade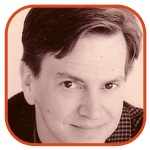 Posted by Tom Mason Categories: Editorials, Video Games
As everyone knows, Trucks are good and Skulls are evil. And when they get together…it's smashing. I'd read a comic book called Trucks & Skulls; I'd watch a movie called Trucks & Skulls; and I'd give my kids a bunch of toys called Trucks & Skulls.
What Trucks & Skulls is right now, though, is a game app for the iPhone and the iPad.
It hasn't been out for much longer than a month and already it's racking up the awards, the great reviews and the downloads.
The reason I pimp for this (again!) is that the game comes from Appy Entertainment and its Secret World Headquarters north of San Diego.
Click to continue reading Appy Entertainment: Trucks & Skulls Wins Again
Read More

| Appy Entertainment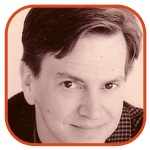 Posted by Tom Mason Categories: Editorials, Video Games
Do you like Monster Trucks and Laughing Skulls? And stuff that blows up real good?

Then you'll want to play iPad's Game of the Week: Trucks & Skulls!

It was created by the gang at Appy Entertainment, which is run by a couple of friends of mine (Chris Ulm and Paul O'Connor) who are both comic book industry veterans. Ulm is the guy who came up with the idea for the Ultraverse, and O'Connor wrote several dozen comics back in the go-go 1980s.
Click to continue reading Trucks & Skulls For Your iPad!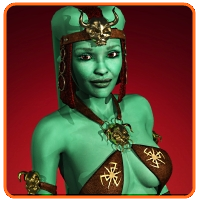 Posted by Patrick Lambert Categories: Games, Reviews, Electronic Arts, $0.99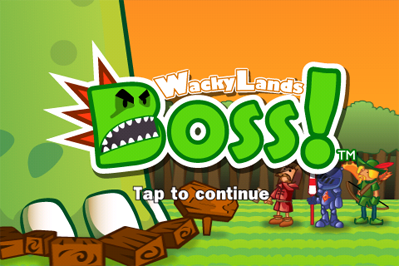 Last week Chillingo, the publisher behind many popular iPhone games that was recently acquired by Electronic Arts, released yet another game for $0.99 on the App Store. The setting behind WackyLands Boss is quite unusual. Instead of playing a hero, or controlling an army, going after a boss monster, you are the boss. You get to create, customize and equip your own boss, and then go after hordes of heroes.
Click to continue reading WackyLands Boss review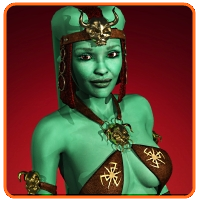 Posted by Patrick Lambert Categories: Handhelds, Rumors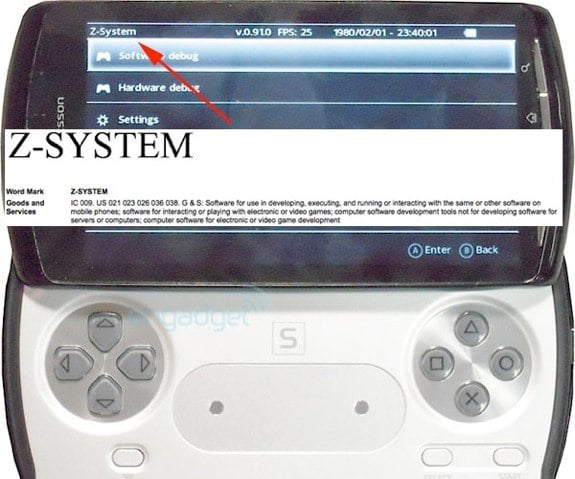 Earlier this week Engadget came out with some exclusive pictures and various facts about what everyone is now calling the Sony Playstation Phone.However, there are many details that indicate that this can't be a so called "PSP Phone". Some of those details, like the fact that it's running Android, came out right at the front. Since the PSP isn't running on Android, that means each game would need to be converted or ported over, which seems unlikely.
Another such detail came out today, and that is the platform that this new phone seems to be using, something called "Z-System". There isn't much known about it yet, but several people have pointed to the label in one of the leaked shots, and it does seem to indicate that this is Sony's attempt at starting a new platform. Whether it will be successful is a matter of debate, but it's obvious that Sony is struggling with the mobile Playstation brand, as the PSP and PSP Go haven't exactly been runaway hits. Maybe a phone that runs ports of Playstation Portable titles on an Android device running the Z-System layer is just the kick in the pants that they need?
Read More

| Engadget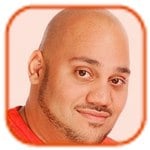 Posted by Andru Edwards Categories: Gizmatic, High Score, Features, Microsoft, Peripherals, Podcasts, Video Games, Videocasts, Videos
We've been fans of Catan since we first played it, interestingly enough, on the Xbox 360 as an Xbox Live Arcade download. Since then, we've enjoyed many hours of the strategic masterpiece both online and in social settings. Recently, we paid a visit to Seattle's Vectorform, a developer for the Microsoft Surface platform. They gave us a look at their take on Settlers of Catan using the Surface tabletop, and even included a few very cool and interesting real-world peripherals. We quickly realized how interesting Surface can make tabletop gaming. Check out the video above to see what me mean.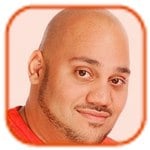 Posted by Andru Edwards Categories: Games, Sales, Electronic Arts, $0.99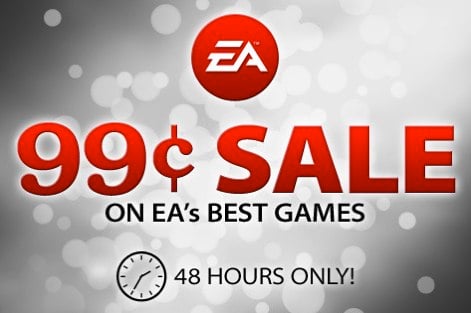 A note to all you iPhone and iPod touch gamers out there—Electronic Arts is currently running a massive sale on their most popular games for the iOS platform. Each title is selling for $0.99 for 48 hours only. We've got the full list of titles that are included in the sale below, but if you want a recommendation, Need for Speed Shift is one of the best driving games available, so 99 cents for that one is a no brainer. Here are all the rest—just click the links to see more info on each:
Let us know if you pick any up, or if you recommend some over the others!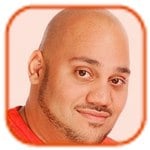 Posted by Andru Edwards Categories: Google, Internet, Video Games
Google does a great job paying homage to holidays and other special events with their Google doodles, but this one may take the cake. In celebration of the 30th anniversay of Pac-Man, the Google logo has been transformed into a fully-playable game of Pac-Man. Seriously, just hit up the main Google Search page and wait for it to load up!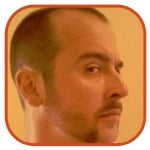 Posted by Finnian Durkan Categories: Design, Video Games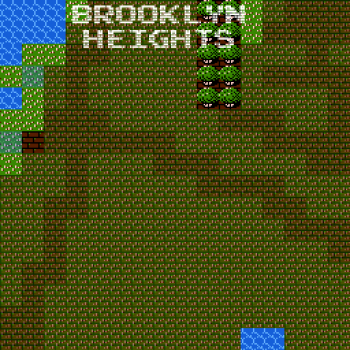 Have you ever wondered what Manhattan would look like from the perspective of a Nintendo RPG in the mid-80's? No? Then you're either a commie or were born too late to get my clever Breakfast Club John Bender impressions; either way, you're a neo-maxi-zoom-dweeby. For all of you who answered 'yes' to my previous query or at least started reminiscing about that time that you beat Mike Tyson, then this little time waster is for you. Brett Camper, an MIT alum and a true friend to the geek in all of us if there ever was one, has created an 8-bit map of NYC's 5 Burroughs at 8bitnyc.com. So dig out your Dr. Mario shirt, press up-down-up-down-left-right-left-right-b-a-select-start and go get functionally lost in what Mapquest would've looked like over a 1kbps dial-up modem circa 1985.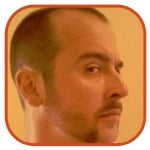 Posted by Finnian Durkan Categories: Music, Video Games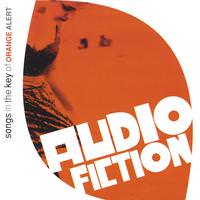 Alt-rockers Audio Fiction have become one of the first bands to use the Harmonix games and MTV's newly-launched Rock Band Network Music Store for the Xbox 360 to author their own Rock Band song. The band used Harmonix tools to author their track 'Race the Hourglass' as their first addition to the Rock Band Network catalogue. Audio Fiction's bassist, Darren Korb, then put it into a game-compatible file format, had it peer tested and approved in the debut launch of Rock Band Network that opened Thursday. What does this mean for you and me? Brace yourselves, Rock Band players, for an onslaught of titles from my newly-minted Finnish black-metal/industrial punk/ska/battle-rap band, 'Obsequious Death Turtle, Version 2.0 the 3rd'. We're huge in McMurdo Station, Antarctica.
© Gear Live Inc. – User-posted content, unless source is quoted, is licensed under a Creative Commons Public Domain License. Gear Live graphics, logos, designs, page headers, button icons, videos, articles, blogs, forums, scripts and other service names are the trademarks of Gear Live Inc.