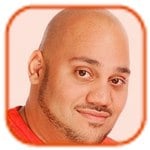 Posted by Andru Edwards Categories: Internet, Video Games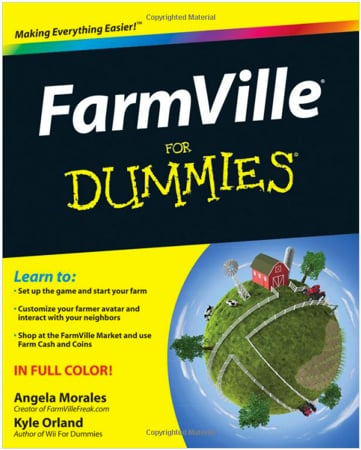 How do you justify the existence of a book that lays out the concept and strategy to succeed in Farmville? Especially when there are sites that can help you free of charge. Co-author Kyle Orland of Farmville for Dummies sat down with Ars Technica to make an argument for putting the casual Internet game into layman's terms.
"Sure, Farmville isn't a particularly difficult game—it practically holds your hand in telling you how to play, and there's a limited amount of strategy to playing," Orland told Ars. "Some of the sections of the game—especially the farmer's market and some aspects of animal tending—require multiple, time-lapsed steps to complete successfully, and the game only gives one screen of text-heavy explanation for how to go about them."
Click to continue reading Is a Farmville for Dummies book really necessary?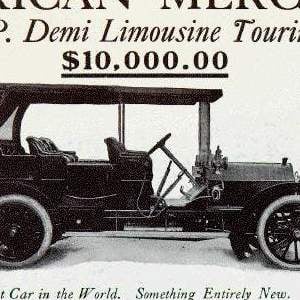 Posted by Drea Avellan Categories: Games, App Updates, iPad Apps, Sales, Free Apps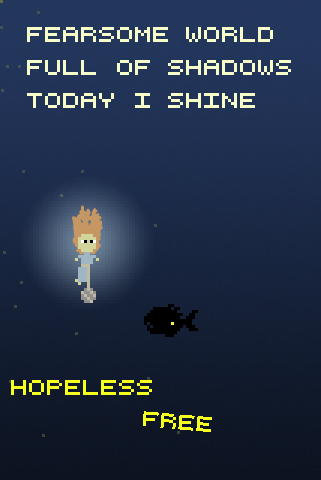 In conjunction with Free App A Day (FAAD), Atakamalabs has released the popular IndieCade Jury Award winning title rewrite, Today I Die Again by Daniel Benmergui, completely free. Today I Die Again is a thought provoking adventure using words as means to action.
The scene opens underwater with the body of a dead woman floating lifeless in the dark. The rock tied around her waist suggests that her demise was no accident. A poem floats above her: "hopeless world / full of shadows / today I die"
Players must use the floating glowing words or reveal hidden ones to help you transform the ever-present poem in order to progress through the game. All along the way you battle the dark creatures from the depths in effort to break through to the surface. The oddly creative music score sets the mood perfectly as you are immersed deeper into this pixelated world. Today I Die Again is truly a unique game unlike any other, exploring new ways to express emotions through a video game experience.
Today I Die Again is available free on the iTunes store for iPhone and iPod Touch.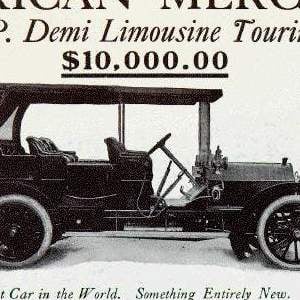 Posted by Drea Avellan Categories: Games, New Apps, Free Apps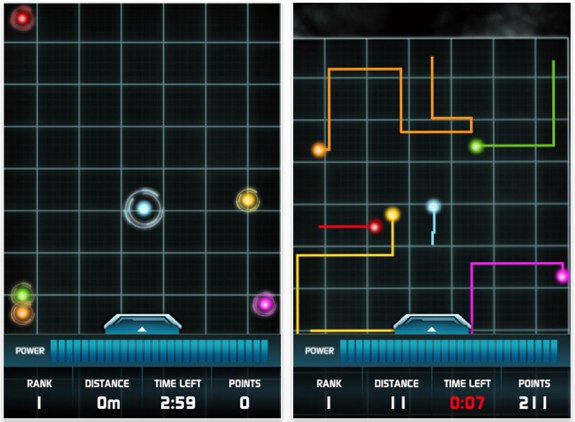 Who knew Coke Zero would be in the forefront of gaming innovation? Last week, Coca-Cola released "the first ever location-based videogame" called LiveCycle.
LiveCyle is based on Disney's TRON: Legacy film and the premise of the game is to move around the real world real to create a Light Wall and derezz your opponents, and avoid being derezzed by theirs. The Coke Zero websites offers a trailer of the game which makes it seem like a pretty fun idea, though there is a lack of actually gameplay. Real gaming innovation or interactive advertising? You decide! Play the game and let us know in the comments!
Live Cycle is available in the iTunes stores for the low, low price of $0.00. Download it here.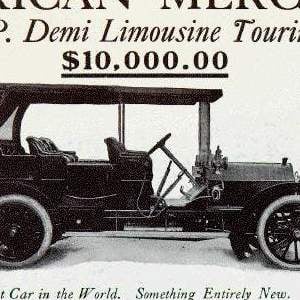 Posted by Drea Avellan Categories: Games, App Store News, Sales, Electronic Arts, $0.99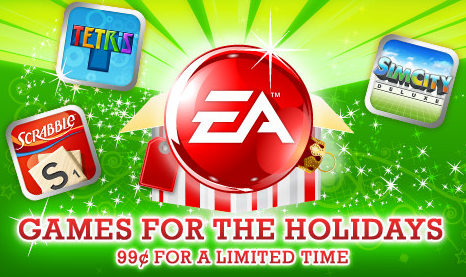 'Sup holidays? It's nice to see you. Although, I personally couldn't care less about Santa or gifts under the tree (okay, totally lying about the gifts part,) I'm all about free and cheap. This is why I want to kiss EA in the mouth, mistletoe optional. As a promotion for this special time of the year, EA is offering some of their top games on iTunes for only 99 cents. Yes. CENTS. Now is the time to buy yourself some goodies for being good this year--and hey, if you're expecting an iPad, iPhone, or iPod touch to be yours on Christmas morning, there's nothing stopping you from stocking up on these apps right now!
View the list of games and links to iTunes after the jump.
Read More

| EA Apps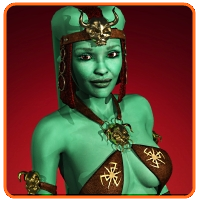 Posted by Patrick Lambert Categories: Games, iPad Apps, Reviews, $5.99
Infinity Blade was released yesterday, the first true game to run on the new Unreal Engine for iPhone. As such, it's been previewed and hyped a lot in the past months. At a $5.99 price point for the universal app that works on both the iPhone and iPad, was it worth the wait?
First, just like the Unreal demo Epic Citadel was, this game right from the start impresses with it's graphics and sceneries. As you start, the initial cinematic shows you a little bit of back story as to what you'll be fighting for, and the 3D environment seen on the screen is quite impressive. On both the iPhone 4 and iPad, the graphics use the latest tricks, usually reserved to console gaming, to provide a stunning experience. Adding to that is an impressive musical score, playing throughout the game and providing a great gaming experience.
Read More

| Infinity Blade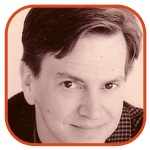 Posted by Tom Mason Categories: Editorials, Video Games
As everyone knows, Trucks are good and Skulls are evil. And when they get together…it's smashing. I'd read a comic book called Trucks & Skulls; I'd watch a movie called Trucks & Skulls; and I'd give my kids a bunch of toys called Trucks & Skulls.
What Trucks & Skulls is right now, though, is a game app for the iPhone and the iPad.
It hasn't been out for much longer than a month and already it's racking up the awards, the great reviews and the downloads.
The reason I pimp for this (again!) is that the game comes from Appy Entertainment and its Secret World Headquarters north of San Diego.
Read More

| Appy Entertainment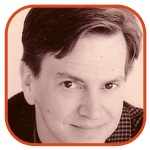 Posted by Tom Mason Categories: Editorials, Video Games
Do you like Monster Trucks and Laughing Skulls? And stuff that blows up real good?

Then you'll want to play iPad's Game of the Week: Trucks & Skulls!

It was created by the gang at Appy Entertainment, which is run by a couple of friends of mine (Chris Ulm and Paul O'Connor) who are both comic book industry veterans. Ulm is the guy who came up with the idea for the Ultraverse, and O'Connor wrote several dozen comics back in the go-go 1980s.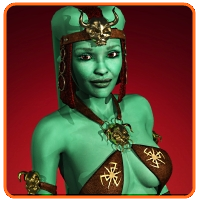 Posted by Patrick Lambert Categories: Games, Reviews, Electronic Arts, $0.99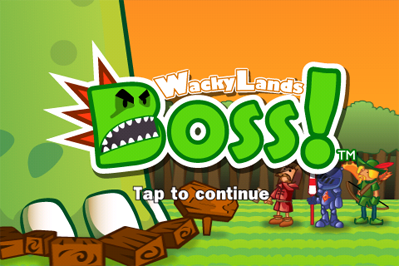 Last week Chillingo, the publisher behind many popular iPhone games that was recently acquired by Electronic Arts, released yet another game for $0.99 on the App Store. The setting behind WackyLands Boss is quite unusual. Instead of playing a hero, or controlling an army, going after a boss monster, you are the boss. You get to create, customize and equip your own boss, and then go after hordes of heroes.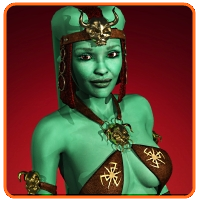 Posted by Patrick Lambert Categories: Handhelds, Rumors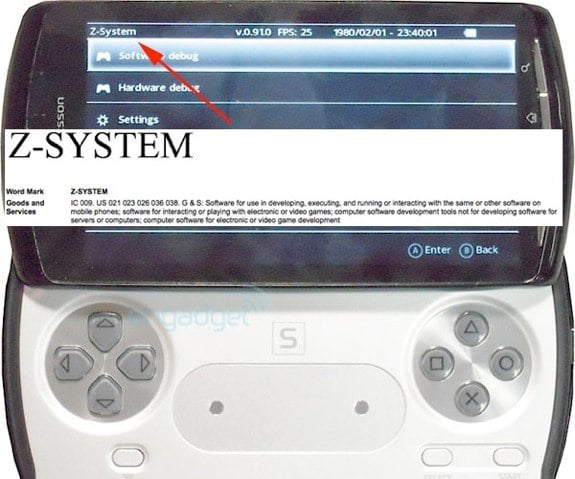 Earlier this week Engadget came out with some exclusive pictures and various facts about what everyone is now calling the Sony Playstation Phone.However, there are many details that indicate that this can't be a so called "PSP Phone". Some of those details, like the fact that it's running Android, came out right at the front. Since the PSP isn't running on Android, that means each game would need to be converted or ported over, which seems unlikely.
Another such detail came out today, and that is the platform that this new phone seems to be using, something called "Z-System". There isn't much known about it yet, but several people have pointed to the label in one of the leaked shots, and it does seem to indicate that this is Sony's attempt at starting a new platform. Whether it will be successful is a matter of debate, but it's obvious that Sony is struggling with the mobile Playstation brand, as the PSP and PSP Go haven't exactly been runaway hits. Maybe a phone that runs ports of Playstation Portable titles on an Android device running the Z-System layer is just the kick in the pants that they need?
Read More

| Engadget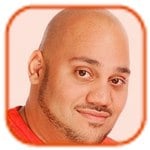 Posted by Andru Edwards Categories: Gizmatic, High Score, Features, Microsoft, Peripherals, Podcasts, Video Games, Videocasts, Videos
We've been fans of Catan since we first played it, interestingly enough, on the Xbox 360 as an Xbox Live Arcade download. Since then, we've enjoyed many hours of the strategic masterpiece both online and in social settings. Recently, we paid a visit to Seattle's Vectorform, a developer for the Microsoft Surface platform. They gave us a look at their take on Settlers of Catan using the Surface tabletop, and even included a few very cool and interesting real-world peripherals. We quickly realized how interesting Surface can make tabletop gaming. Check out the video above to see what me mean.
© Gear Live Inc. – User-posted content, unless source is quoted, is licensed under a Creative Commons Public Domain License. Gear Live graphics, logos, designs, page headers, button icons, videos, articles, blogs, forums, scripts and other service names are the trademarks of Gear Live Inc.