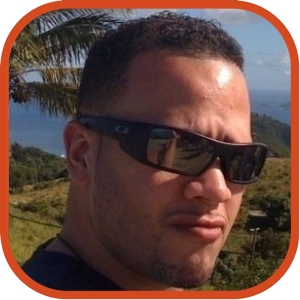 Posted by Jason Diaz Categories: Games, iPad Apps, $0.99, Free Apps,
If you like games like Words with Friends and Draw Something, then you're going to get addicted to Letterpress. The game creator is none other than Atebits; the maker of the wildly successful Tweetie app, which Twitter ended up buying. The game centers around random letters displayed in grids, with the objective of making words out of letters. Sounds simple enough, however, the game becomes increasingly more complex as your opponent has the ability steal letters, thus, altering the score. The game ends when the colors on four sides becomes solid.
Letterpress is Game Center-ready and is a universal binary app, which means it works with all iOS devices natively. The best part is that the game is free to play, but for an extra 99 cents, you can add more functionality such as the ability to keep a record of words previously used, choose new color themes, and have a bunch of games going at once. We highlight recommend it.
Read More

| Letterpress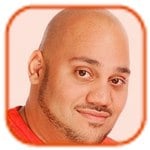 Posted by Andru Edwards Categories: Games, App Updates, $0.99,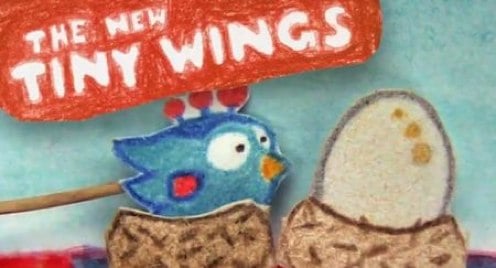 The sequel to one of the most popular iOS games of all time, Tiny Wings, is set to hit the App Store in just six days. Yep--on July 12th, Tiny Wings 2 will be available for download, and to get you hyped, developer Andreas Illiger has put together the homemade teaser trailer that you'll find after the break. Unfortunately, the video doesn't give any hints as to new gameplay mechanics or other features, or even if this will be an update to the existing app, or a new, separate game altogether. Still, we won't have to wait long to get the answer--Tiny Wings 2 arrives in under a week.
Click to continue reading Tiny Wings 2 set to arrive on July 12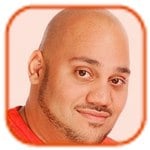 Posted by Andru Edwards Categories: Editorial, Features, Video Games,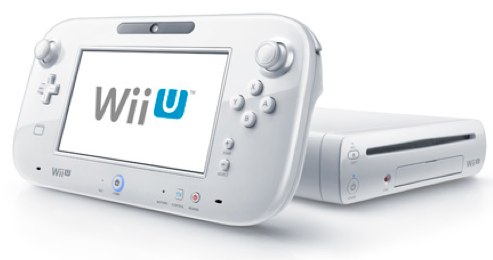 Today we received a question about Nintendo's upcoming console release, Wii U, with GeekWire reader Alex wondering why the company continues to release new peripherals for a console that's seen better days.
Question: What's up with the Wii U? Why is Nintendo releasing yet another expensive peripheral for the aging Wii?
Nintendo originally announced Wii U in June 2011 in a vague manner, leaving much of the pertinent details left to the imagination. Because of this, many assumed that Wii U was the name of the new tablet-esque controller, and that it would interface with the Wii console that originally hit stores in November 2006. Thankfully, nothing could be further from the truth.
Click to continue reading Ask Andru: Is Wii U really a next-generation console?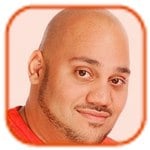 Posted by Andru Edwards Categories: Accessories, E3, PlayStation 3, Sony,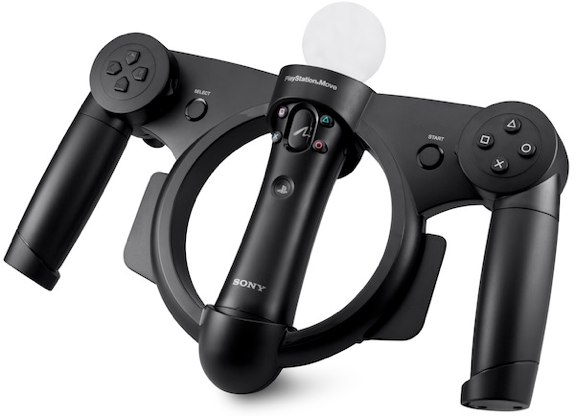 Sony may not have made mention of the Playstation Move Racing Wheel during its E3 Media Briefing, but the Playstation Blog has all the details on the accessory that's targeted at LittleBigPlanet Karting and other Move racers. The company says that the oddly-shaped Move Racing Wheel, saying that it will offer "precise motion tracking" despite its weird looks. You can pick one up in the fall for $39.99, but you'll need to supply your own Move controller to make use of it.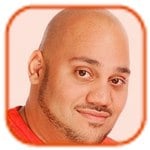 Posted by Andru Edwards Categories: Hot Deals, Video Games,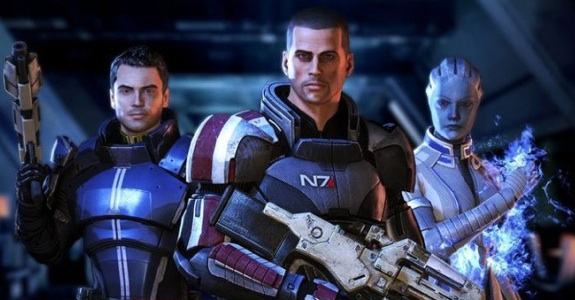 If you've been looking for an epic AAA title to get your hands on and haven't yet played Mass Effect 3, today is the day that you should make that consideration. It's a huge game with awesome atmosphere, and it's selling for half-off today on Amazon. Yep, you can get the latest Bioware blockbuster for 50% off for the Xbox 360, PlayStation 3, and PC, right now. Hurry though, because tomorrow the price returns to normal.
Read More

| Amazon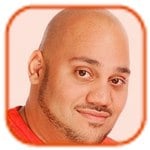 Posted by Andru Edwards Categories: Games, App Updates, $0.99, Free Apps,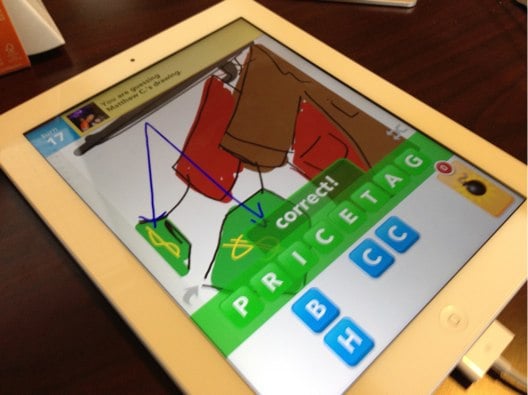 You knew that when Zynga acquired Draw Somthing creator OMGPOP that we'd start seeing some updates hitting the app with the quickness, right? Well, the firstpost-purchase update has arrived, and it brings a quite a few welcome features to the drawing game. Let's run them down.
First comes the addition of commenting, which allows you to type short messages to your opponents along with your drawings. This makes it easy to give a compliment (or a WTF) in response to a work of art, or a horrible guess. The app also picks up an undo button that will remove your last-drawn line without you having to suffer through using the eraser. iOS users can also save drawings to the Camera Roll, and also share them to Facebook and Twitter with ease.
The update is available now for iOS and Android users.
Read More

| Draw Something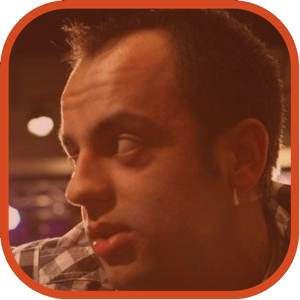 Posted by Andrey Malskiy Categories: Household, Mods / Hacks, Videos,
UK-based vacuum cleaner manufacturer Dyson recently held a competition to see which of its engineers could design the fastest racecar using just spare vacuum cleaner parts. Just like the vacuum clears, there were some very creative car ideas. Some worked well, while others were novel in concept only. Check out the video above to see the geekiest race to take place so far this year.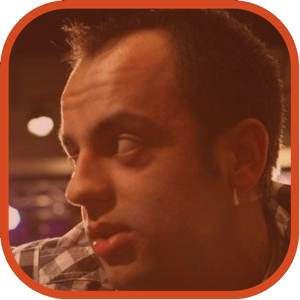 Posted by Andrey Malskiy Categories: Corporate News, Video Games,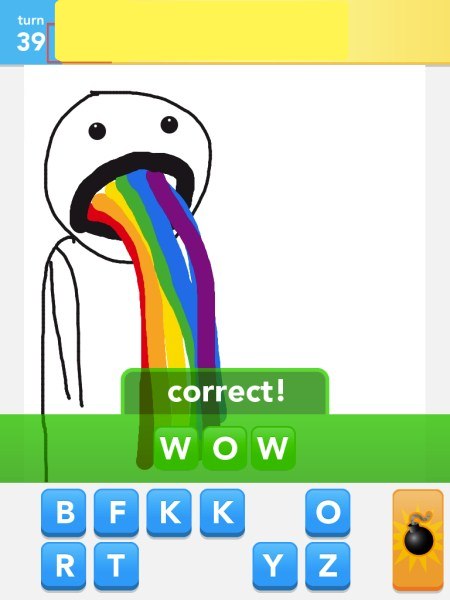 Of all the mobile apps one could play, the simplest of them all reigns at the top of the charts. Recently acquired by Zynga, OMGPOP's Draw Something, is peaking at the top of the download charts, and doesn't seem like it'll be going down anytime soon. The popular Pictionary-style game has reached 5 0million downloads in just 50 days; becoming "one of the fastest growing sensations we've seen," said Zynga. Zynga has also reported that at its peak more than 3,000 images were created per second.
As mentioned earlier, the premise of the game is to draw something, as the title implies. Users are given a word and rewarded with coins if they or their opponent guesses correctly.
The game doesn't seem like much, but once it gets going, it becomes quite addictive. And if you haven't of guessed it already, the game has us playing too. So when we're not busy writing, we're busy drawing. If you haven't checked the game out for yourself, we suggest downloading it and giving it a try.
Read More

| BBC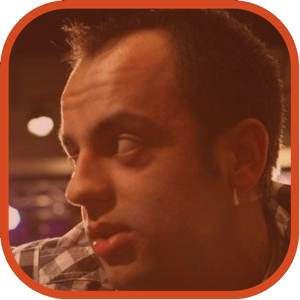 Posted by Andrey Malskiy Categories: Misc. Tech, Video Games,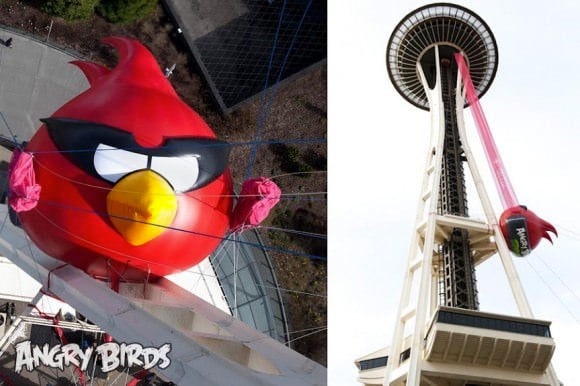 For those that live in Seattle, you might have noticed the bird-like tumor growing on the Space Needle. Upon closer examination, you'll realize it's an Angry Bird. You might be asking yourself, what's going on? Well, it's all for the sake of marketing.
The popular mobile game, Angry Birds, has taken over our phones, toys, apparel, a racing team, and now the city of Seattle. The 35-foot suspended bird, held by a T-Mobile slingshot, is a part of a marketing scheme to promote the newly themed game, Angry Birds Space, which was released on March 22.
Peter Vesterback went on the record saying, "We wanted to do all things space and Seattle is famous for the Space Needle, so that's why we're here."
Sadly, the bird won't be launched from the Space Needle, but nevertheless, it stirred up quite a bit of media buzz around the Emerald City.
Read More

| Seattle PI

Hey, all you Angry Birds lovers out there. We know that it's been a while since a new version has dropped, and that you've probably moved on to Draw Something, but it's time for you to take a another look, because Angry Birds Space is now available on multiple platforms. Space? Yes. The confines of the gravitational pull of the Earth no longer apply here, so your birds can get their space physics on while trying to destroy evil pigs. Here are the links to grab your copy:
Hit us with your thoughts in the comments. Oh, and if you're wondering what the heck the birds are doing in space in the first place, the video above should do a fine job at explaining that one.
© Gear Live Inc. – User-posted content, unless source is quoted, is licensed under a Creative Commons Public Domain License. Gear Live graphics, logos, designs, page headers, button icons, videos, articles, blogs, forums, scripts and other service names are the trademarks of Gear Live Inc.