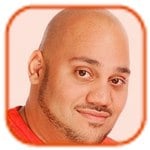 Posted by Andru Edwards Categories: Accessories, Apple, Editorial, Features, Wireless / WiFi,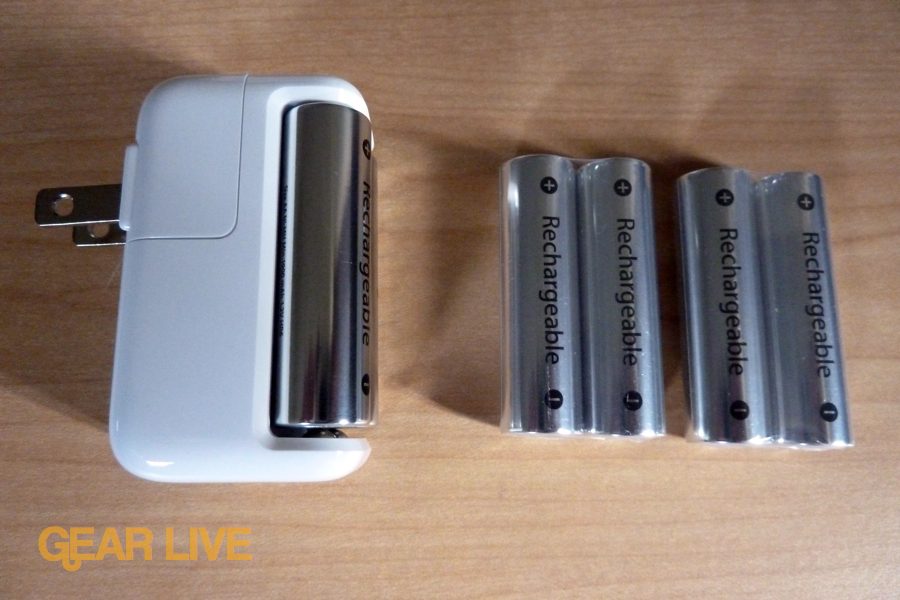 I was thinking about why Apple would want to release their Apple Battery Charger product, since you can pretty much get batteries anywhere, and I think it comes down to Apple wanting to do their part in eliminating the annoyance that many have with changing batteries when a device runs out of juice. With the introduction of the Magic Trackpad, Apple now has three devices that are powered by AA batteries, with the other two being their wireless keyboard and Magic Mouse. According to Apple, they were able to come into the battery market with a few key advances. One such feature is an intelligent power management system so that once the batteries are charged fully, it goes into a low power state, using about 90% less power than your average charger. That's nice. The batteries also have a long service life, which Apple says is up to 10 years. Also nice. Still though, this isn't really a market that Apple needed to be in.
In our opinion, Apple's goal here was to innovate a bit for the benefit of their own products. They sell you six batteries so you can have two in a wireless keyboard, and two in a Magic Trackpad or Magic Mouse, and then you can also have two always in the charger, ready to be swapped. It pretty much eliminates worry of running out of juice, which gives you all of the benefits of having wireless devices with none of the drawbacks since you always have two fresh batteries ready for you (unless you somehow have both the wireless keyboard and the pointing device run out at the same time.)
We like the strategy. You can pick up the Apple Battery Charger for $29 from Apple.
Read More

| Apple Battery Charger
Gallery: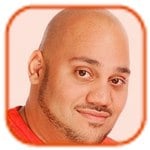 Posted by Andru Edwards Categories: Accessories, Apple, PC, Peripherals,
A few days ago, Apple introduced their Magic Trackpad to the world. It's a multi-touch wireless trackpad device that mimics the trackpads found on MacBook and MacBook Pro computers, but optimized for the Mac mini, iMac, and Mac Pro. We snatched one up as soon as they went on sale, and are currently in the process of reviewing it. In the meantime, though, we took a bunch of Magic Trackpad photos and put them up in our Magic Trackpad unboxing gallery. Go ahead and take a look, this thing is sexy.
You can pick up a Magic Trackpad for $69.
Gallery: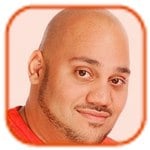 Posted by Andru Edwards Categories: Cameras,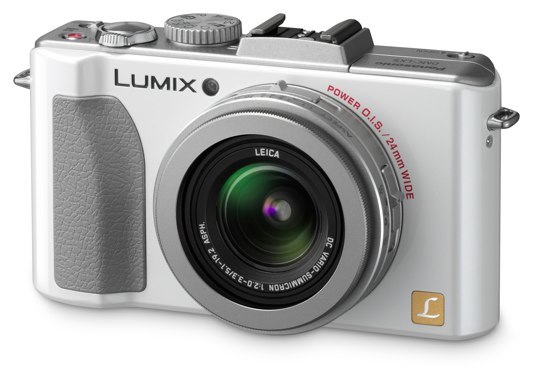 This morning Panasonic hit us with the details of the forthcoming Lumix LX5 camera, and we've gotta say, it sounds awesome. Previously, the Lumix LX3 was the Lumix point-and-shoot that was most coveted in the line, with Panasonic focusing that camera on being able to take fantastic photos, despite boasting fewer megapixels than competing models. The LX5 takes things to the next level. It keeps the 10-megapixel CCD sensor (which we like,) and improves upon dynamic range and low-light performance. It's got a better Leica lens and a new image processing engine—again, all focused on making your photos look great.
The Lumix LX5 Leica lens is an F2.0 24mm, and has 3.8x optical zoom (the LX3 has 2.0 zoom.) Obviously, if you want more zoom, you'll have to look elsewhere, but if you can live with that limitation, you should seriously check this one out. It also records 720p video in AVCHD, and has an LED backlit display for better color reproduction and better visibility outdoors. Rounding things out are image stabilization, face recognition, and creative movie mode. The Lumix LX5 goes on sale in August for $499.
Gallery: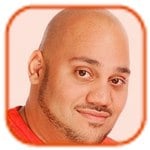 Posted by Andru Edwards Categories: Cell Phones, Features, Galleries, Handhelds,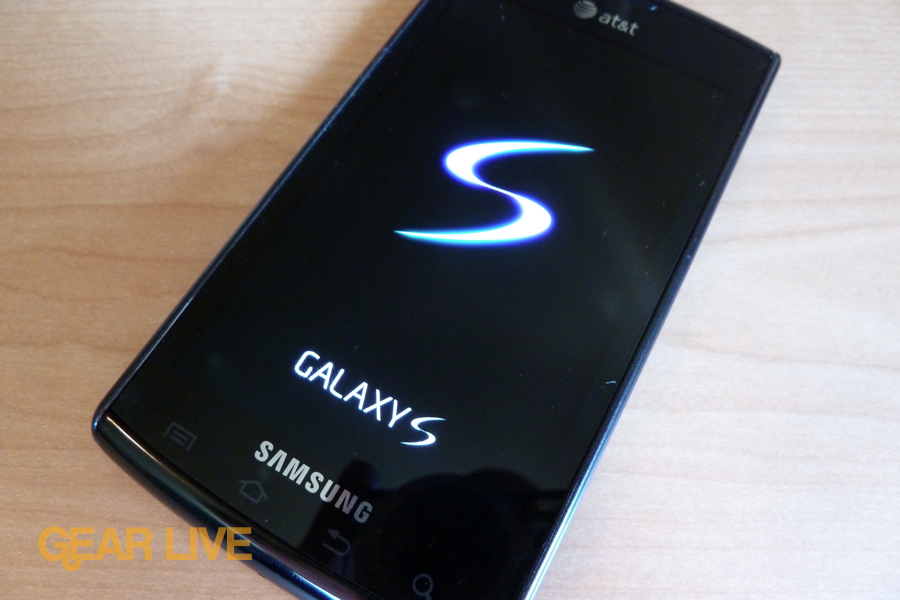 As mentioned previously, the Samsung Captivate launches on July 18th on AT&T for $199, making it the first respectable (in our opinion) Android smartphone on the AT&T network. So while you'll have to wait until Sunday to get your hands on one, we were able to get an early look at the device thanks to AT&T, and while our review is forthcoming, we put together an unboxing gallery showing off the device. Hit the link below for a nice look at the Samsung Captivate hardware—we've got a good 25 images for you.
Gallery: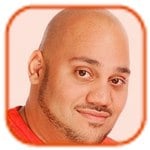 Posted by Andru Edwards Categories: Accessories, Apple, Cell Phones, Features, Handhelds,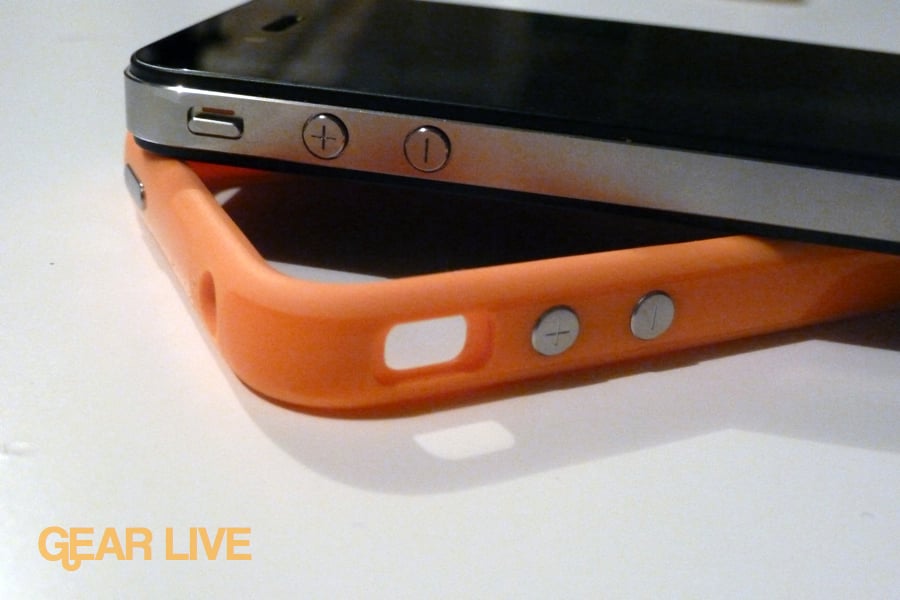 We know that a bunch of you have been wondering when the heck Apple would start shipping Bumper Cases in colors other than black, which has been available since the launch of the iPhone 4—and even that has been limited in quantity. Well, we finally got our hands on the orange Bumper Case, and figured we'd throw up a photo gallery showing it off.
You can pick up the iPHone 4 Bumper Case for $29 from Apple.
Gallery: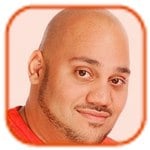 Posted by Andru Edwards Categories: Apple, Cell Phones, Features, Handhelds,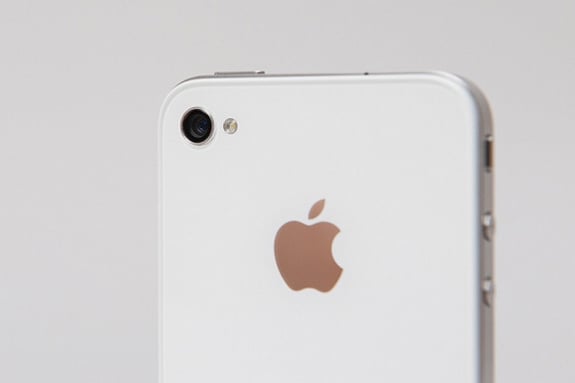 As previously reported, Apple delayed the white iPhone 4 availability due to manufacturing challenges, and the smartphone should finally be available later this month, if Apple is to be believed. In the meantime, it looks like the white iPhone 4 is starting to roll off of the manufacturing belt, as we've come across a ton of images of the device by way of Japan.
Gallery: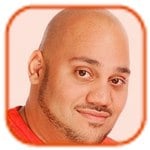 Posted by Andru Edwards Categories: Accessories, Apple, Features, Galleries, Peripherals,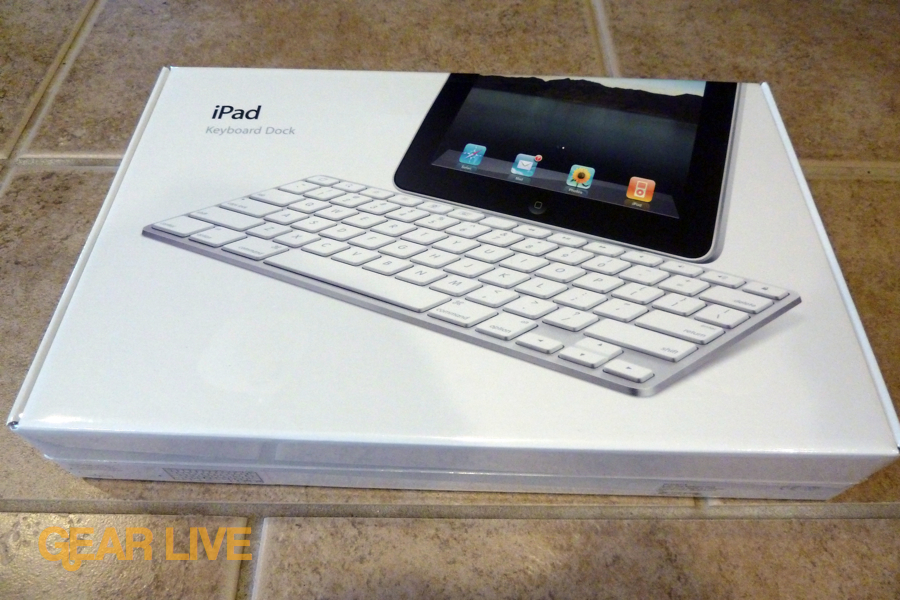 While the iPad launched on April 3, it took Apple a couple of weeks to get the iPad Keyboard Dock into stores and into the hands of iPad owners, many of whom complained about not having a comfortable method of inputting text into the device. Of course, you can also use a Bluetooth keyboard with the iPad, or you can use the on-screen keyboard in landscape mode—in fact, we typed our entire iPad review on the iPad digital keyboard. However, for those that wanted the keyboard dock, which can even charge the iPad while you are using it, it's finally available. We've put together this unboxing gallery to show off the device from all angles, and we'll have a review for you soon. In the meantime, you can pick up your own iPad Keyboard Dock at the Apple Store online for $69.
Gallery: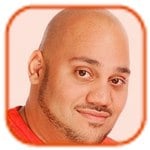 Posted by Andru Edwards Categories: Cameras, Features, Galleries, GPS,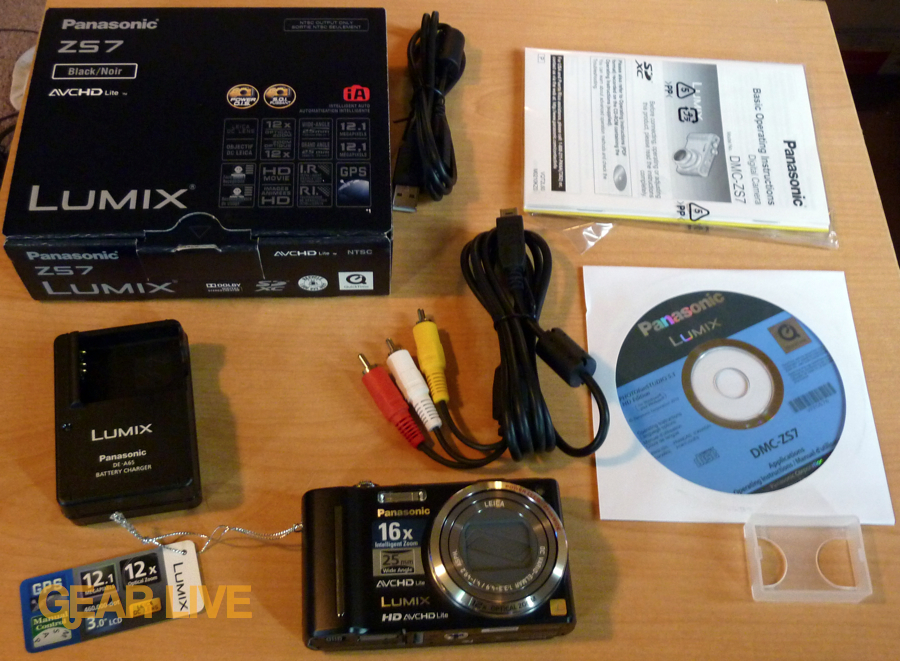 We just got the Panasonic Lumix DMC-ZS7 digital camera in for review, and we must say, we are pretty stoked. We were big fans of last year's DMC-ZS3, and the ZS7 improves upon that model with a 16x intelligent optical zoom, 12.1 megapixel images, much improved facial recognition, and GPS integration. We're excited to put this one through the paces, especially with the built-in geotagging, and we will have that to you soon. In the meantime, we've put together a Lumix DMC-ZS7 unboxing gallery to show off the goods. Check it out!
Read More

| Panasonic Lumix ZS7 unboxing gallery
Gallery: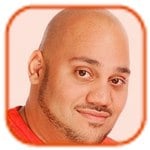 Posted by Andru Edwards Categories: Cell Phones, Features, Galleries, Handhelds,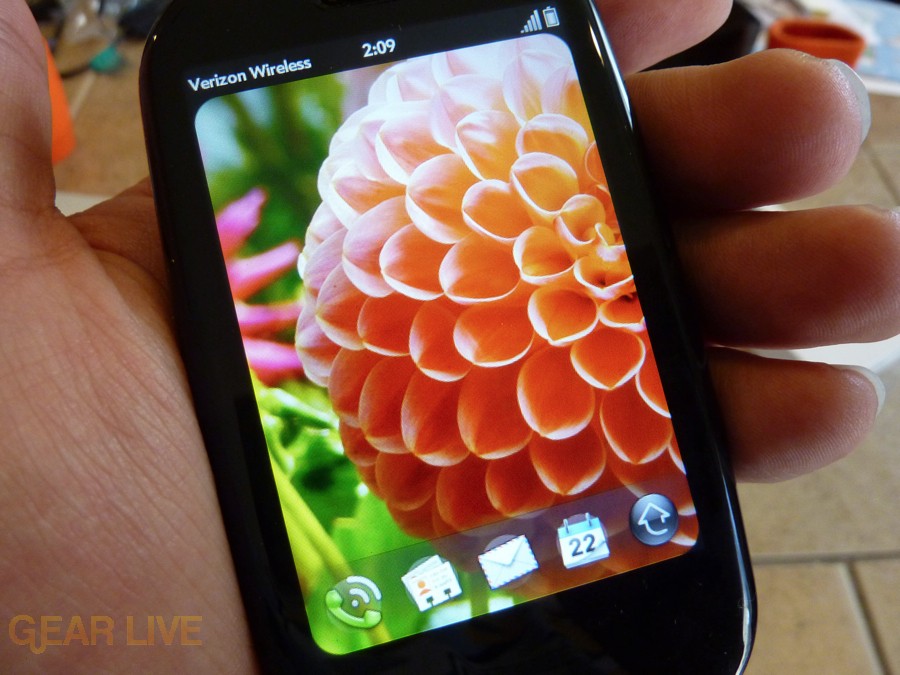 We've finally got around to getting our hands on the Palm Pre Plus, Verizon's version of the Pre, which Palm had hoped would spur the additional sales needed to take the company away from the brink of irrelevance at best, and extinction at worst. While that may not have happened, and while we can go over the myriad of reasons why (Palm, your App Store is atrocious…,) one that thing we are sure about is that the Pre Plus is a great phone. In fact, it has some features that you'd be hard-pressed to find in any other device, like the ability to act as a Mobile Hotspot for up to five other devices. We'll be hitting you with a review of the Palm Pre Plus shortly, but in the meantime, go ahead and take a gander at our Pre Plus unboxing gallery.
Read More

| Palm Pre Plus unboxing gallery
Gallery: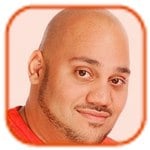 Posted by Andru Edwards Categories: Accessories, CES, CES 2010, Features, Music, Portable Audio / Video,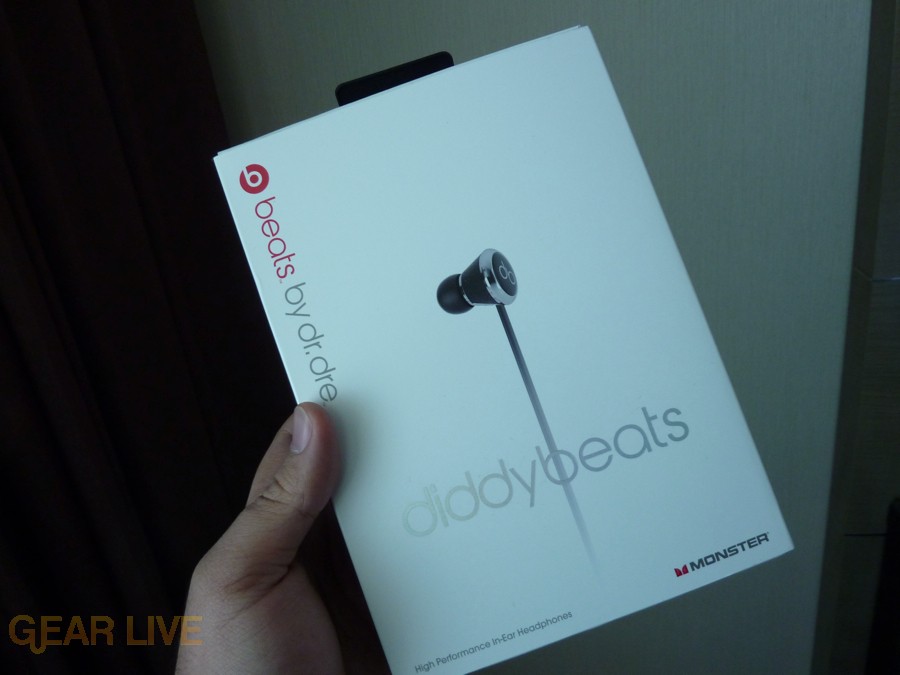 During CES 2010, Monster announced the Diddy Beats, an addition to the Beats by Dr. Dre headphone line. The Diddy Beats are leather-wrapped in-ears that sport a high-polished enamel end cap with the letters "db" on them. They should be available in March or April for $179, but for now, we've got a look at the packaging to hold you over.
Gallery:
© Gear Live Inc. – User-posted content, unless source is quoted, is licensed under a Creative Commons Public Domain License. Gear Live graphics, logos, designs, page headers, button icons, videos, articles, blogs, forums, scripts and other service names are the trademarks of Gear Live Inc.