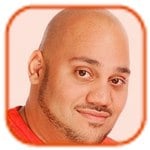 Posted by Andru Edwards Categories: Full Episodes, Gizmatic, Features, GPS, Podcasts, Product Reviews, Transportation, Videocasts, Videos
In this episode we give you a look at the upcoming Ford SYNC Emergency Assistance feature, that is able to assist you even in areas where the native language is different than your own. It works by using GPS and cell tower locations to determine where you are in the event of an emergency. If SYNC knows you speak English, but you happen to need help in an area that speaks French, you will be contacted in English on your end, and SYNC will communicate to the responder in French, so that you can get the help you need.
Check out a video for a demo from #ForwardWithFord, which took place in Detroit, MI.
Big thank you to JackThreads for sponsoring the show - be sure to check them out, we've got exclusive invite codes that give you $5 to use towards anything you'd like.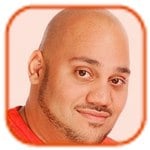 Posted by Andru Edwards Categories: Science, Transportation, Videos
If you've ever been cheated out of a window seat on a flight, you'll appreciate the concept plane Airbus just revealed at an airshow in Paris. In its vision of what air travel might be like in 2050, the aircraft manufacturer showed a plane with a transparent fuselage, giving all passengers a panoramic view of what's outside.
"The idea is to have a technology for the fuselage that's a bit like bones of birds that allows to have large spaces that can turn transparent, in order to look outside and 'live' the panorama in which you are flying," Charles Champion, Airbus' head of engineering, told London's Telegraph (see video below).
Airbus didn't hold back its designers' imaginations in conceiving features for the future plane. Besides a see-through hull that would make Wonder Woman consider a copyright infringement lawsuit, the concept aircraft would also discard the traditional class system of first, business, and economy. Instead, the Airbus from the future would have three zones: a Vitalizing Zone, with "organically grown" seats that can massage you; a recreational Interaction Zone, with pop-up "pods" for things like private dinners and a holographic gaming wall; and a Smart Tech Zone, where the seats adapt perfectly to individuals' size and shape.
Click to continue reading Airbus says that by 2050 we'll have transparent planes and biometric boarding passes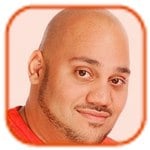 Posted by Andru Edwards Categories: Transportation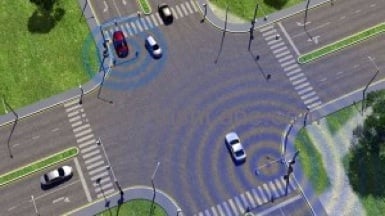 Ford brought a small fleet of intelligent vehicles to San Francisco to showcase a technology that the company expects will be mainstream in about five years, from most automakers.
Two Ford Focus cars and a Ford Expedition were equipped with a technology called Dedicated Short-Range Communications (DSRC), which basically serves as a car-to-car wireless connection that currently serves as a crash avoidance system in Ford's implementation, and as a wireless toll collection mechanism overseas. Eventually, it could even be used for entertainment purposes.
Although Ford demonstrated the technology in a parking lot outside of AT&T Park, the company isn't alone in developing the technology. Ford, General Motors, Nissan, Honda, Toyota, Volkswagen, Audi, Mercedes, Hyundai, and Kia are all working together, plus truck, bus, and motorcycle companies, said Mike Shulman, the technical leader in Ford's Active Safety Research and Innovation department.
"Next year, we're doing a model deployment in a city where there will be thousands of equipped vehicles and trucks and buses all sending out these messages, and then the goal in 2013 is to start a regulation that will require this on all vehicles. Then, maybe consumer electronics companies would start designing products that could be retrofitted onto existing cars, because everyone sees the potential," Shulman said.
"Maybe five years from now, cars will be equipped with this," Shulman added.
Click to continue reading Ford to produce smart cars that warn each other of an impending collision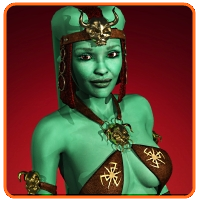 Posted by Patrick Lambert Categories: Features, Social Media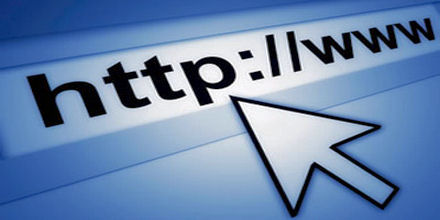 As the last decade ends and a new one begins, it may be interesting to look at what has happened so far on the web, and what it means for the next 10 years. In a time when Facebook is everywhere, now reported to be valued at $50 billion, having raised $500 million recently and being expected to raise another $1.5 billion in the coming months, it's hard to remember what it was like in the year 2000. The tech bubble had just burst, a lot of web sites had gone down in flames, the Y2K bug proved to be nothing, and Windows 98 was still the dominant operating system. Google was something few people knew about, using instead Altavista and Yahoo. Social media was a mostly unknown concept. Just think of what the world was without smartphones and connectivity everywhere. In just 10 years, technology changed so fast, especially online, that it's hard to wrap our heads around it. Let's take it one domain at a time.
Click to continue reading Will Facebook and Google still be relevant in 10 years?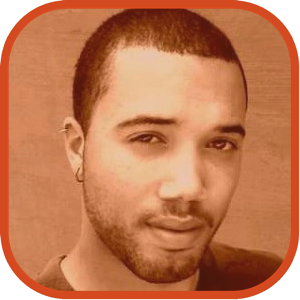 Posted by John Kilhefner Categories: Culture, PlayStation 3, Sony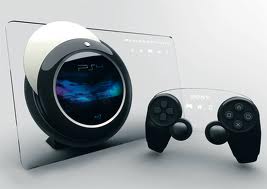 Usually around this time in a console's lifespan we would already be knee deep in talks about the succeeding console, if not already playing it in our homes. However, with the constant updates and improved network capabilities the need for a new console every five years is no longer necessary. Though, Sony's Kaz Hirai did mutter some words about the eventual Playstation 4 system, stating that a "digital future is over ten years away", and the PS4 will definitely not be a download only console à la PSP Go. Hirai noted that this is because "we do business in parts of the world where network infrastructure isn't as robust as one would hope, [and] there's always going to be a requirement for a business of our size and scope to have a physical medium."
Read More

| Eurogamer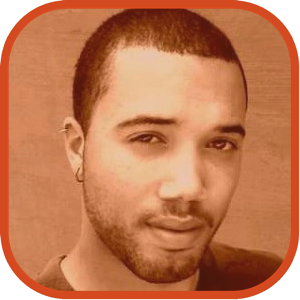 Posted by John Kilhefner Categories: Broadband, Editorial, Internet, Science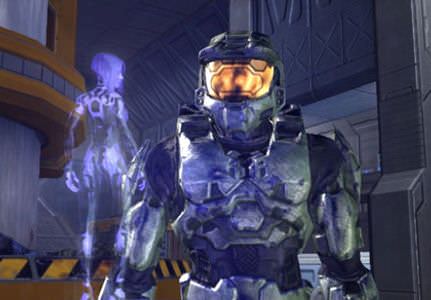 Imagine, if you will, sitting in the local coffee shop waiting for your ever so tardy girlfriend to show up before your lunch break ends. Suddenly, she is right in front of you, only not in the way you had hoped. It's a hologram, beaming straight from your cellphone right before your eyes. Her digital representative a fully rendered three dimensional image of her informing you that she will be there in 5 minutes. No, this is not science fiction - it's the future. And the future is eye popping.
With the demands of technology growing by the second, our everyday bandwidth needs are increasing exponentially. Cisco and Verizon are both anticipating a quadruple increase in bandwidth requirements by the year 2014! This tremendous surge in our bandwidth needs can be attributed largely in part to the burgeoning 3D television market, as well as the growing use of streaming HD video.
Click to continue reading Hologram broadcast a reality in ten years?
Read More

| Cnet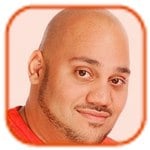 Posted by Andru Edwards Categories: Editorial, Features, HDTV, Home Entertainment, Internet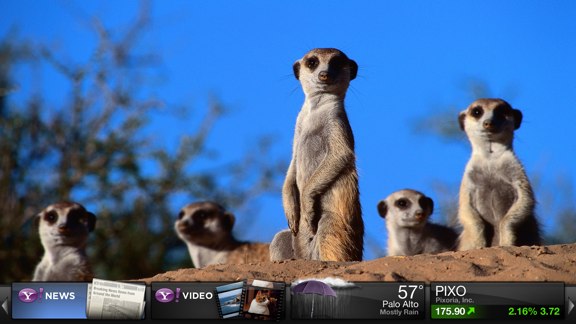 Rovi Chief Evangelist, Richard Bullwinkle had an afternoon session at SXSW 2010, dealing with convergence in the living room, "From Hulu To Yahoo Widgets: Will The Internet Transform The TV?"
He started the session with the statement "It is difficult to upgrade your television because it is affixed to a wall." With computers, you can go to a new website, such as moving your social network from myspace.com to facebook.com. With a mobile phone you can delete the location centric Loopt app and load Foursquare or Whrrl. But your
television cannot be updated and it is typically maintained by someone who put it on the wall.
With the American market being spread out over thousands of miles, broadband penetration and the speed of those connections becomes the next issue. Music and streaming television is not a problem with existing bandwidth; be it via cable, to the house or Wi-Fi within. As we get to HD quality, few have the capacity to our homes to achieve this rate. I know of this pain point personally and have solved it by running three networks at the house, one for devices like the iPhone and Chumby at 2.4 GHz and the others for high definition video distribution over Gigabit Ethernet and 802.11N at 5GHz.
Click to continue reading SXSW 2010: From Hulu to Yahoo Widgets: Will the Internet Transform the TV?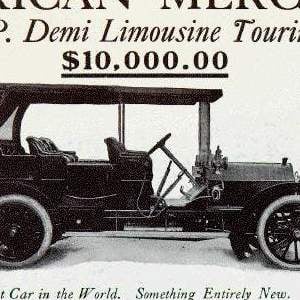 Posted by Drea Avellan Categories: Casual, Editorial, Electronic Arts, Portable/Mobile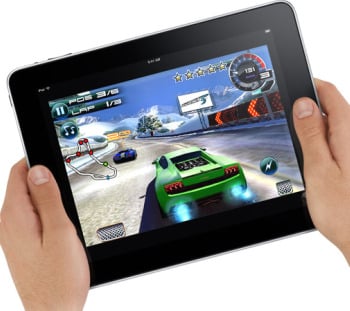 Yesterday, many rumors were put to rest with the release of the Apple iPad. People were excited, joyful, angry, disappointed, or just plain indifferent. Whatever you stance, you had some kind of reaction to Apple's announcement of the iPad. Is it a giant iPhone? A female hygiene product? A cool netbook replacement? That's for you to decide.
Whatever iPad really is, and regardless of what it's competing against, one thing is clear–Apple wants to make a dent in the gaming industry. Developers and publishers were present at yesterday's conference, including Gameloft and Electronic Arts (EA,) to show off their games running on the iPad, including a full-screen version of Need for Speed. EA made its presence clear, by announcing during the presentation they are to support the iPad platform with future titles built specifically for the device. This should come as no surprise to most, as EA has been a huge supporter of the iPhone and iPod touch as a gaming platform.
Click to continue reading iPad: What it means for Apple and gaming

Posted by Nate True Categories: Full Episodes, Features, Handhelds, Household, Internet, Misc. Tech, PC / Laptop, Peripherals, Science, Software, Videocasts, Videos
At HP's Connecting Your World 2008 event in Berlin, Germany, we caught up with the CTO of HP's Public Systems Group, Phil McKinney, who had some very interesting things to say about where HP believes the future will take us.
Phil talked with us about what's coming in the future of technology - everything from wearable computing to a very advanced "avatar" that is programmed to make decisions just like you would, only you can send it to a meeting while you get to go play video games. We look forward to seeing what the future holds. Thanks Phil!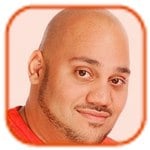 Posted by Andru Edwards Categories: Full Episodes, Gizmatic, CES, CES 2008, Features, Handhelds, Home Entertainment, Household, PC / Laptop, Podcasts, Portable Audio / Video, Video Games, Videocasts
While at CES, we got the opportunity to check out the AMD Smart House. The Smart House is a demonstration by AMD of all the different ways that their processors can help enhance day-to-day life of every day consumers. The Mother/Father/Daughter/Sun schtick is a bit thick at times, but the potential of the smart home of the future shines through nonetheless.
© Gear Live Inc. – User-posted content, unless source is quoted, is licensed under a Creative Commons Public Domain License. Gear Live graphics, logos, designs, page headers, button icons, videos, articles, blogs, forums, scripts and other service names are the trademarks of Gear Live Inc.