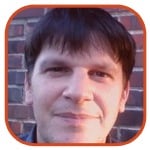 Posted by Mark Rollins Categories: Displays, HDTV,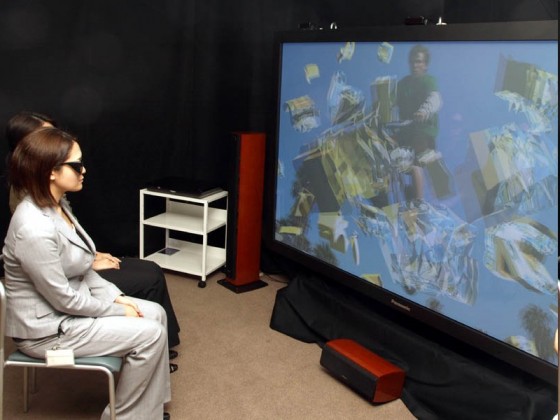 Last January, we got a chance to see Panasonic's 3D demonstration on their 103-inch screen, and it appears that the company was able to shrink it down for the typical consumer, and they'll be showing it off at CEATEC 2009 next week. Their 50-inch screen is meant for the typical consumer (starting with early adopters.) To take advantage of 3D on this set, you need to use it alongside a 3D-compatible Blu-ray player along with shutter glasses. There is no word on a price point, but these 3D TVs should be all the rage next year.
Read More

| Panasonic Japan

Posted by Brian Viele Categories: HDTV, Home Entertainment, Movies, Video Games,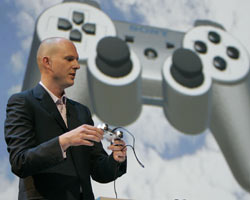 A GamePro editor got to sit down with Phil Harrison, an executive at Sony Computer Entertainment America(SCEA) at the Tokyo Game Show and had an interesting Q&A about the Playstation 3's Blu-Ray and 1080p advantage. The interview was short, but very interesting. Phil of course touted the 1080p support, "True HD" he called it, that only the PS3 has out of the box. This is true at present, but as reported earlier this week, the XBOX 360 will be receiving a software upgrade to support 1080p, likely for the launch of their HD-DVD drive. It was also interesting to note that Phil stated some games look better in 720p. I'm not quite sure how that would work, but I guess we'll see soon enough.
My favorite part of the interview was about Sony's choice to use a Blu-Ray drive in the PS3, which has driven up the price and helped to make setting a launch date a nightmare. A lot of the critics, and apparently Microsoft, think that the only use of the Blu-Ray drive in the PS3 is for HD movie playback and just makes the device more expensive even for those who don't plan to use it as a movie player. I will leave you with Phil putting the "Smack-Down" on that idea.
"There's this sort of misunderstanding that the Blu-ray disc player for movies is somehow burdening the console with unnecessary cost. That is completely not true. We put our Blu-ray Disc functionality in the console purely from a game design point of view. Once we had that storage capacity on Blu-ray Disc, adding the movie playback functionality was extremely cost-effective, [the cost] is actually non-existent.
So games like Resistance which, as a launch title, is up to 20-something gigabytes already. And that's day one—think about four years, six years from now. We'll be pushing the 50 gigabyte limit with dual-layer Blu-ray very quickly. So we absolutely need it as game designers, and in that regard, the consumer is getting the movie functionality effectively for free."
—Phil Harrison, Representative Director SCEA
Read More

| GamePro

Posted by Brian Viele Categories: HDTV, Home Entertainment, Microsoft, Movies, Video Games,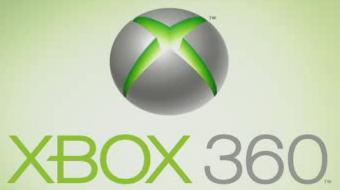 Some info from the Tokyo Game Show 2006 has stated that the XBOX 360 will receive 1080p support (1920x1080) through a dashboard update coming this year. Current games and even DVD's will be up-converted to this extended resolution, but no native 1080p content has been announced yet. I would imagine that the update is namely due to the upcoming release of the HD-DVD add-on which supports 1080p media. It is also a good tactic to take away some of the hype from the PS3 being released in November, which will support 1080p. Now if they would only add an HDMI port to the thing, it'd be a true HD machine!
Read More

| Playfeed

Posted by Christopher Sasaki Categories: PlayStation 3, Screenshots, SEGA, Sports,
Sega recently displayed builds of Virtua Tennis for the Playstation 3 running in full 1080P resolution, according to a report by 1up. Assuming that 1080P resolution support makes it into the shipping product, this would allow Virtua Tennis to join Gran Turismo HD in the list of games that support the highest resolution display mode of the Playstation 3. People have debated the usefulness of supporting a resolution that so few end users will be able to access, but it is interesting to see what games will have the spare processing power to push that many pixels.
Read More

| 1up

Posted by Brian Viele Categories: HDTV,
On September 1, ATI announced that they would be releasing the newest addition to their line of HDTV processors, the Xilleon 260. The new 260 is the successor to the current 240 chip which has received much praise and success. The 260 is the first system-on-a-chip that supports full HD for worldwide DTV (digital television) standards including Europe, Japan, Korea and North America. Advanced features include HD deinterlacing, 3D comb filter, dynamic contrast, noise reduction, sharpness, and color control to deliver top quality end-to-end performance. Xilleon 260 also offers a full audio subsystem for home theater applications.
The Xilleon 260 is currently being distributed in samples to its customers, and will likely be in use in set-top boxes within the next year. With the big push from TV manufacturers starting to release almost every model of display in full HD capacity, it's only a matter of time before people will be looking for set-top boxes with the Xilleon 260 logo.
Read More

| ATI

© Gear Live Inc. – User-posted content, unless source is quoted, is licensed under a Creative Commons Public Domain License. Gear Live graphics, logos, designs, page headers, button icons, videos, articles, blogs, forums, scripts and other service names are the trademarks of Gear Live Inc.