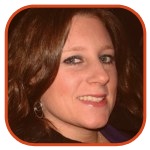 Posted by Vicky Lane Categories: Advice, Editorials, How To, Humor, Marriage, Relationships, Sex,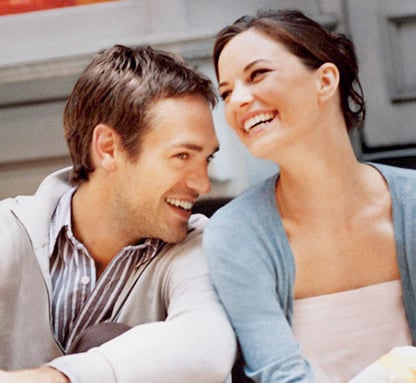 As I've said before, guys just aren't allowed to ignore Valentine's Day. First of all, it's advertised everywhere in every store you could possibly shop in. Secondly, the retailers make it ridiculously easy for men to pick something up for us. Whether it's a heart shaped box filled with chocolates, some silly stuffed animal, or a bouquet of flowers, guys have it easy. But what about us? What the hell do we get for our husband, boyfriend, or friend who is male? Candy? Sure, but that's not very original and maybe you're like me and have been buying Valentine's chocolate all week. If I do buy Husband a cutesy stuffed animal I can't expect that to be the only gift. He'll take one look at it and toss it to the cat. And flowers? For men? I don't think so. We may as well buy ourselves the bouquet of our choice.
So we know, for the most part, Valentine's Day is really a test for men to see how romantic they can be. But I still like to return the gesture. I may be a taker but I love to give just as much. And as cheesy as Valentine's Day really is, I think men want to be romanced just as much as we do.
Here are some "gift" ideas that I think men will appreciate this Saturday.
1. Be Sexy
Ok this one is obvious and probably the one thing he really (really) wants. If you're like me, you have a drawer full of sexy lingerie that pretty much stays there most of the time. Maybe I'll buy something new but then again, will he even notice if it's new? Probably not. If you wanted to actually buy a gift to offer while looking hot, a basket of intimate "bedroom" products is a sure thing. Sex is really all men want most of the time so giving him what he wants is your best bet.
Click to continue reading 5 Ways to Romance Your Man on Valentine's Day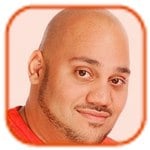 Posted by Andru Edwards Categories: Announcements, Features,
Our ProFlowers gift certificates giveaway has come to a close, and we wanted to quickly announce the winners. If you recall, all you had to do to enter was leave your best or worst Valentine's Day memory on our forum, and we chose five winners randomly:
mynenni talked about her blind date disaster:
My worst was a blind date that a friend set me up on. It was horrible; well not to start with. He came to door with a big bouqet of flowers. We then spent the day at Magic Mountian where we quickly ran out of things to talk about and I learned he was a major wimp when it came to rides (really? then why did you bring me here?)

Afterward, we stopped at a classy resteraunt for dinner. I took my napkin and layed it across my lap…he took his napkin and layed it across the table. It was torture sitting across from him trying to come up with conversation as he ate with his mouth open. I have to figure that by this point he was trying to just be over the top horrible (I think we both knew it was not going past the first date); then at the end of the meal he put his face on the table (okay it was on the napkin he layed out earlier) and moved his head across to wipe his mouth. NO HANDS!!!

At least he didn't make me pay…
All she wanted was to go see the UW vs WSU basketball game on Feb 14th. I picked her up from work, went to a bar to meet up with some friends for drinks and shots. Then she snuck in 6 airplane bottles of booze… and we drank at the game. I don't even remember who won, but we had a hell of a time!
auntiethesis recalled a dinner date:
My best memory is last year's Valentine's Day. My husband took me to a great restaurant and I totally blew my diet eating steak and mashed potatoes. It was the first time I'd ever had Creme Brulee, too. While we were eating, he surprised me with a tennis bracelet that I'd wanted forever. It was a far cry from his usual Applebee's dinner and a box of Stover chocolates.
Long-time reader gohan_bcc1 brought it back to high school:
My one and only valentine memory was getting to school in grade 12 and finding a really awesome gift in my locker. In my locker was a car model of my dream car (Audi R8) with a customized license plate to match my current license plate. It identical to my license including the plate # and the province and design. It was also an inside joke that the one we saw in the parking lot two months back was mine. It was really cool to see. Not only that but there was a note for me to go to the library and look on page 82 of the book of the last movie we saw. Which was actually Harry Potter: Order of the Phoenix. Inside this book was a note saying this entitles me to receive a package being held at the office. I go to the office and get this package. Inside was a bunch of hockey cards each with a letter written on it. All of these cards were of my favourite team the Calgary Flames of course. There was a hint written on the inside of the package that said to spell out a date. So after hours of figuring this out it spelt out Tuesday March 6th 8:00pm. After seeing the date i realized it was the date of a hockey game for the Calgary Flames. I then got a text saying to go back to my locker. And sitting in my locker were two tickets to the game on that date at that time. Best gift ever!
sandyu's was short and sweet:
The best when my husband got out of the military, he was injured but he was alive and home.
Congratulations to all our winners, your $70 codes have been sent to you via Private Message. To the rest of you, we've got more giveaways coming, and if you need flowers, here is a 20% off (with free vase!) ProFlowers coupon. Oh, and don't forget to hit us with your best, or worst, Valentine's Day memory.
Read More

| Best and Worst Valentine's Day Memories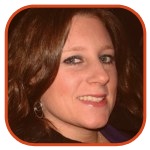 Posted by Vicky Lane Categories: Advice, Editorials, Humor, Marriage, Relationships, Sex,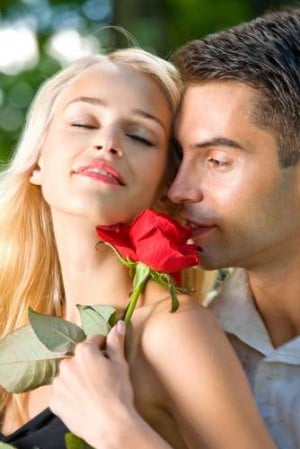 No matter how silly and ultimately meaningless this "hallmark holiday" is, every girl hopes that someone will acknowledge her on Valentine's Day. When I was a single girl, I dreaded Valentine's Day (and most holidays for that matter). But like most single girls, I still hoped and prayed that some secret admirer would send me flowers, candy, or some cute stuffed bear wearing a red tee shirt with some cheesy phrase like "be mine" on it . Hey, I'd even settle for a card. I just wanted something that day. Just to feel loved, appreciated, alive. And sometimes I would get something. There are some sensitive gems out there that are willing to play along. I had a male boss who always brought a single pink rose to every woman in the office as a gesture of appreciation. And of course there's Dad. Even a Garfield or Snoopy card from Dad could cheer me up on a day that depressed the hell out of me.
I think the majority of men think Valentine's Day is just plain stupid. But the bottom line is no matter how cool the girl plays it, she is most likely desperate for some offering on this day. She's actually waiting and waiting for that moment to happen. When the delivery man comes to her desk at work with a huge monstrosity of roses, instead of passing her by and delivering to her neighbor, she is completely elated. Having flowers delivered may seem overboard for some guys but if she works in an office environment with a ton of women, you best be sending flowers. And mind you they don't have to be roses. If you ask a woman what her favorite flower is chances are it's not a rose. Whatever the flower arrangement is though, the worst thing that can happen is being surrounded by bouquets that aren't for you. Even if you have a night out planned, send the flowers! You'll have a much better evening if you do. (In order to make this even easier for you, here's a ProFlowers coupon for 20% off any order + free vase - or you can enter to win one of five $70 ProFlowers gift certificates we are giving away, just in time for Valentine's Day.)
Click to continue reading Why Guys Can't Ignore Valentine's Day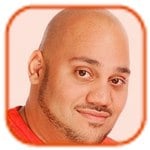 Posted by Andru Edwards Categories: Announcements, Features,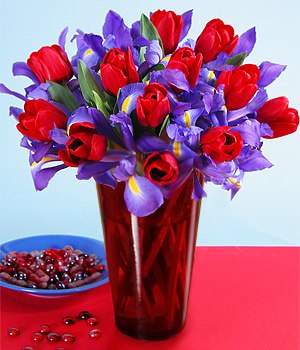 Alright, let's be honest. For all the gentlemen who spend their time reading Gear Live, it's easy to get so distracted by all the gadgety goodness that seems to be all around us, that you may very well overlook important events. If you didn't know, Barack Obama is now President, and Valentine's Day is just 12 days away. Now, if that strikes fear into your heart because you just spent all your available cash on an iPhone, take a deep breathe. You see, we've got you covered.
We are giving away five $70 ProFlowers gift certificates to five Gear Live readers. That's enough for you to pick out something nice for your wife / girlfriend / mother / sister / teacher / friend / confidant / self. Obviously, the gift certificate can be used for anything available from ProFlowers, so if that means you send yourself $70 in chocolate to make yourself feel better about your current situation, so be it.
Anyhow, here's how to enter to win one of the five gift certificates. All you need to do is on over to our ProFlowers Contest forum thread, and let us know about either your best or worst Valentine's Day memory. Once you do that, you are in the contest.
Oh, you want the opportunity for bonus entries? Fine. You can get one additional entry into the contest by letting people know about it on Twitter. Something as simple as:
"Gear Live is giving away five $70 ProFlowers gift certificates http://1wu.qlnk.net/"
Then just come back here and leave us a link to that Twitter update in the comments.
Now, the rules. The contest starts now, and ends at 11:59 PM PST on February 8th. We will then choose five random winners, and send them each their coupon codes so they can place their orders. The flowers can only be sent to addresses within the United States.
Now, if you can't wait, or just would rather make a purchase right now, we've also been able to get a fantastic deal from ProFlowers. Here's a coupon for 20% off any ProFlowers order + a free vase.
Click to continue reading Contest: Win one of five $70 ProFlowers gift certificates
Read More

| ProFlowers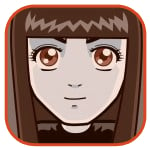 Posted by Sheila Franklin Categories: Design, Household, Misc. Tech,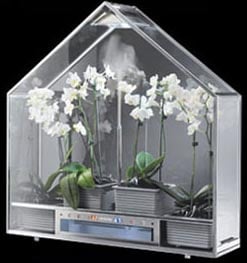 For those who do not have green thumbs but like a touch of it in their home or office, the Smeg Home Garden is just the thing. Created in conjunction with PIANO Design, the mini-greenhouse will supply the proper lighting, humidity, and temperature and display the levels on highlighted LEDs. You can create your micro climate with its remote. The site's experts even suggest what kind of Garden you need for whatever you want to grow. Choose from closed or open Home models and select your favorite background, surfaces, and/or floor. Contact Smeg for specifics and pricing.
Read More

| Smeg

Posted by Christopher Sasaki Categories: Culture, PC,
One wouldn't expect a huge controversy over the built-in games in Microsoft Windows; most of the time, problems in the US arise from people spending too much time playing Solitaire. But there is an included game in Windows that has caused problems internationally, Minesweeper. David Vronay, Research Manager at Microsoft discusses on his blog the issues that Microsoft went through trying to make Minesweeper more palatable for countries where landmines are an ongoing issue. Part of the solution investigated involved turning the mines into flowers; this would turn out to require a long, cascading set of changes to support this. The attention to detail paid to a simple included game that has been a part of Windows for so long gives a little insight into the complexity of decisions that had to go into every part of Windows Vista.
Read More

| Shell Blog

© Gear Live Inc. – User-posted content, unless source is quoted, is licensed under a Creative Commons Public Domain License. Gear Live graphics, logos, designs, page headers, button icons, videos, articles, blogs, forums, scripts and other service names are the trademarks of Gear Live Inc.