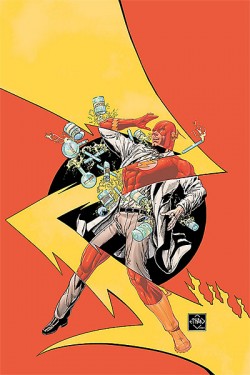 Rating: ***
After almost three months, The Flash: Rebirth series continues. I've liked this series so far, but this issue was very confusing. It reminded me of some comic book stories I read in the 90s where the story was very exciting, but I had no idea what was going on. I kind of felt that way here with this issue as I had to go over and re-read certain things to get a better grasp of what was going on - and as of right now, I'm still not 100% sure what's going on or how to explain it. However confusing the story may be, the action is intense and non-stop in this issue and with the action being presented by artist extraordinaire Ethan Van Sciver, you don't mind it as page after page showcase some amazing artwork.
In our last issue, the main villain of our story stood revealed and to no surprise it was Eobard Thawne the Reverse Flash, Professor Zoom. Okay. So from what I can understand, Thawne is responsible for infecting Barry with his current affliction of hurting speedsters. According to Thawne, he has created a negative Speed Force. It seems that when Barry was hit by lightning he created the Speed Force at that moment and now Thawne has created the negative Speed Force and it's the cause of Barry's disorder.
Click to continue reading DC Comics Review: The Flash: Rebirth #4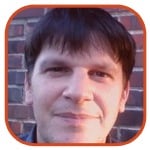 Posted by Mark Rollins Categories: Accessories, USB, Storage,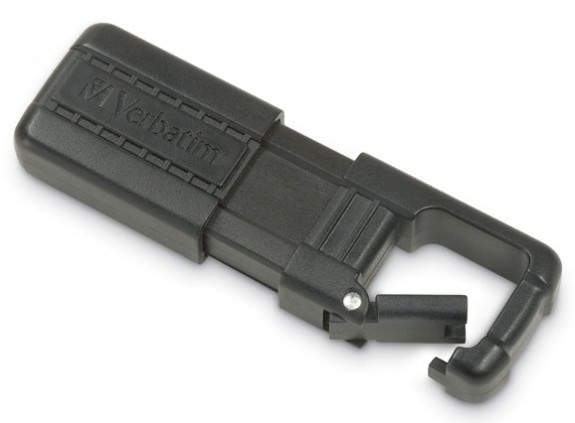 For those of you who are afraid of accidentally smashing your thumb drive, then you might want to invest in the Tuff-Clip USB stick from Verbatim. Not only is it made of tough ABS plastic, but it has a retractable cap and handy clip-on hook. It is available in 4GB and 8GB versions for $30 and $50, respectively.
Read More

| BusinessWire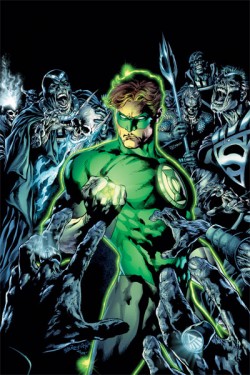 Rating: *** 1/2*
Non-stop action. Great artwork. A great story. The Blackest Night mini-series continues this week with another great issue by Geoff Johns and Ivan Reis. In the last issue we saw the murder of Hawkman and Hawkgirl and their resurrection as Black Lanterns. In this issue, more of the dead rise to become Black Lanterns as we see Aquaman's body rise to become a Black Lantern along with Aquagirl and Dolphin. They battle Aquman's wife Mera and the former Aqualad Tempest (worst super-hero name ever!). In another shocking turn of events, Tempest gets killed and becomes a Black Lantern. I'm curious to see how all of these dead heroes will be resurrected as I assume Tempest, Hawkman, Hawgirl, and anyone else who gets turned into a Black Lantern won't stay dead by the end of the series.
In an interesting twist, the super-hero Boston Brand aka Deadman, sees his body become a Black Lantern, but his spirit form is not effected. His story continues in Blackest Night: Batman which also comes out this week. Some members of the DC magic community: Spectre, Zatanna, Blue Devil, and the Phantom Stranger, become interested in what has happened to Brand and come to investigate his grave. They are greeted by none other than Pariah of Crisis on Infinite Earths who is now a Black Lantern. From his body bursts numerous Black Lantern rings. They do not effect any of them except the Spectre as the ring turns Crispus Allen the current host of the Spectre into a Black Lantern. In a stunning splash page by Reis, we see the Spectre as a giant Black Lantern screaming that he wants Hal Jordan back. Very cool.
Click to continue reading DC Comics Review: Blackest Night #2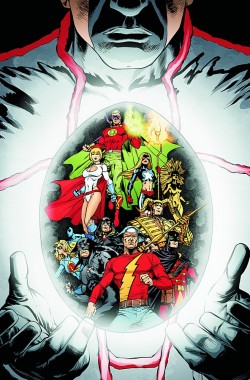 Rating: ***
I have given Geoff Johns a lot of praise in numerous posts over the past few months. So I won't go into that here. I mentioned before how I was disappointed that he'd be leaving the Justice Society of America and hoped that the new writers would do well because I love these characters. After a two-issue guest stint by Jerry Ordway, the new writing team of Bill Willingham and Matthew Sturges begins here in issue #29. Jesus Merino is the new artist for the title and begins his run here as well. I liked his work here. It's strong and it reminds me a bit of the work that was done by the previous artist, Dale Eaglesham. Willingham and Sturges do a good job, but they didn't knock my socks off with their first issue in control.
The two writers are best known for their critically acclaimed work on the Vertigo title Jack of Fables a spin-off of the Vertigo title Fables which is also written by Willingham. I've never read these titles, so this is the first time I've been introduced to their work. The story here was okay. It revolves around two things that may be connected somehow by the end of the story arc. Flash discovers a black orb in the JSA headquarters. It's a mysterious orb and the team doesn't know what it is or where it came from. After some investigating, the team discovers that the orb is in fact their teammate Obsidian. Somehow his body has transformed into this orb and Mister. Terrific takes it upon himself to investigate why this has happened.
A smaller side plot is also intertwined between the two major events that occur in this issue. In this issue we see two new junior members join the team. One is a sidekick to the current Mister America. Evidently the Golden Age Mister America had a sidekick called the All-American Kid. I did some research and I didn't find a reference to the character on Wikipedia so this might be a retcon. The original Kid was killed during World War II and the new one is the great-nephew to the original. The second is a young boy named King Chimera. He is the son of a Golden Age character named King Standish. A little known character who didn't show up immediately after a Google search. He's arrogant and has the power to create illusions.
Click to continue reading DC Comics Review: Justice Society of America #29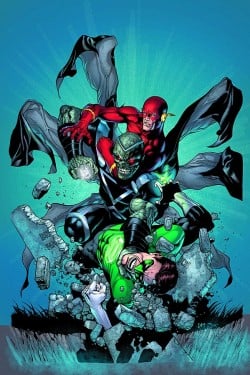 Rating: ***
Blackest Night continues in this week's issue of Green Lantern #44. I liked this issue. It wasn't as good as last week's first issue of the Blackest Night mini-series, but it was still a good read. Geoff Johns is also the writer here as he continues his run on the main Green Lantern title. Doug Mahnke who many know from his work on Batman, provides the artwork here and does a great job. Some very cool splash pages. I think his work is better here than it was over in Batman.
The story picks up from Blackest Night #1 as we saw the Martian Manhunter, J'onn J'onnzz is now a Black Lantern and he confronts Hal Jordan and Barry Allen. In a very cool scene we see when the black ring found the body of the Martian Manhunter as the Oreo cookie that Batman left on his coffin falls to the ground and crumbles as he bursts out of the coffin and flies off. J'onn keeps talking about how both Barry and Hal should be dead. I wonder if their resurrections have anything to do with the prophecy behind the rise of the Black Lanterns and the war that will take place among the various colored lanterns.
Click to continue reading DC Comics Review: Green Lantern #44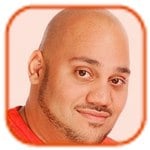 Posted by Andru Edwards Categories: Storage,

Okay, check it. We know that media consumption is growing rapidly, those torrents are flying fast and furiously, and sometimes you just want the convenience of not having to being a notebook with you. We get it. But really, there's no excuse to drop $900 on Kingston's DataTraveler 300 256GB thumb drive, okay? Just buy a netbook! Or four 64GB thumb drives for a fraction of the cost. These aren't available yet in the US, so let's hope that when they do make it over here, that price drops just a tad.
Read More

| Kingston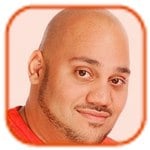 Posted by Andru Edwards Categories: Internet, SEGA,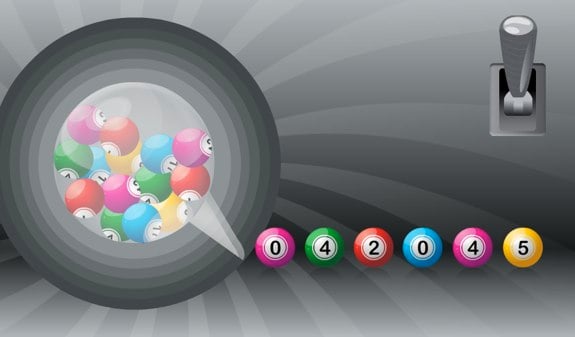 Sega just launched a teaser page, called "Jackpot," and they aren't really telling what it's all about. The page features a simple Flash unit that has a clickable handle and a tumbler full of lottery-type numbered balls. You click the handle, and out come six balls numbered 0-4-2-0-4-5. I tried again a few minutes later, and got 0-4-2-0-4-0, and then 0-4-2-0-3-9. Some sort of countdown timer? If so, it ends on Tuesday at about 10:00 AM EDT. Comic-Con anyone? Give us your best guess as to what Sega Jackpot is all about.
Read More

| Sega Jackpot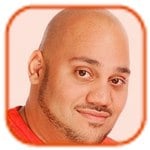 Posted by Andru Edwards Categories: HDTV, Internet, Microsoft, Software, Video Games,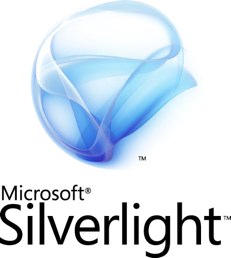 Microsoft Silverlight 3 is live, and you can go ahead and update your browsers now over at Microsoft's Silverlight page. Silverlight 3.0.40624.0 weighs in at 4.7MB, and works with Internet Explorer, Firefox 2 and 3, and Safari 3 and 4. Here's a look at some of the major new features:
Media: GPU hardware acceleration, new codec support (H.264, AAC, MPEG-4), raw bitstream Audio/Video API, and improved logging for media analytics
Graphics: GPU Acceleration and hardware compositing, perspective 3D, bitmap and pixel API, pixel shader effects, and Deep Zoom improvements
Application development: Deep linking, navigation and SEO, improved text quality, multi-touch support, 60+ controls available, and library caching support
Data-binding improvements, validation error templates, server data push improvements, binary XML networking support, and multi-tier REST data support
Also, remember that Xbox 360 Instant-on 1080p stuff? That's all powered by Silverlight 3 as well (yes, Silverlight is coming to your Xbox 360 dashboard.) It's a solid upgrade, and the installation is pretty much immediate if you are on any sort of respectable broadband connection. Definitely worth a look, and you can bet that Microsoft will be pushing hard for a few big Silverlight exclusives, like they did with the Beijing Olympics.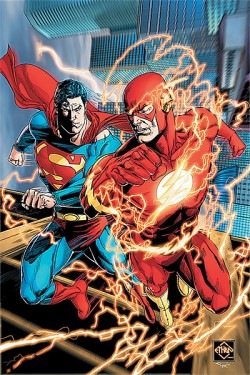 Rating: ***
Barry Allen is back from the dead. He's returned to his old life as the Flash, but just as he begins his new life, strange things have begun happening. In the last two issues we've seen that when ever Barry touches a speedster, they either die or are hit with excruciating pain. At the end of issue two, Barry has become the new Black Flash which is a sort of angel of death for the speedsters of the DC Universe. And that's where we are right now in the story of "The Flash: Rebirth".
I'm enjoying this series so far. It's not been the best Flash storyline I've ever read, but its a good story by Geoff Johns and amazing artwork by Ethan Van Sciver. I like that Johns is bringing in just about everything that has to do with the Flash. I love the Flash's history and think he has one of the best rogues gallery in comics. This issue opens up with a mysterious assailant going after the Flash villain Abra Kadabra. We don't see the assailant, but he or she says to Kadabra that, "There isn't room in this century for the both of us." The assailant then yells the phrase abra kadabra and then proceeds to burn Abra Kadabra himself.
We then see Liberty Belle and Hourman at the JSA headquarters discussing her parents Johnny Quick and the original Liberty Belle. An explosion happens and we see Johnny Quick calling out to Barry not to hurt Jesse (the current Liberty Belle). Why? Johnny is dead and was absorbed into the Speed Force. Does he think Barry will hurt Jesse and the others on purpose?
We then go to Barry who is being held in a containment field while the JLA and JSA try to help him. The Black Flash entity is taking over Barry and he asks Green Lantern to take him away from everyone as it seems that he can't control it. Barry decides to then give up and run back to the Speed Force to save everyone from himself. As he runs away we get the return of the classic plot line of the Superman/Flash race as Superman runs after Barry to try and convince him to stick around so they can help him. But Barry proves himself to be the fastest man alive and out runs Superman as he begins racing through time.
Click to continue reading DC Comics Review: The Flash: Rebirth #3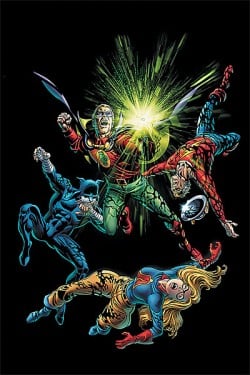 This month's issue of the "Justice Society of America" (JSA) is the first issue of the post-Geoff Johns era. Comic book veteran Jerry Ordway is writing and penciling a two-part story prior to the new writing team of Bill Willingham and Matthew Sturges come on board in July. Many fans of this title were sad to hear the news of Geoff Johns exit and I've been hesitant to continue collecting this title as many times when a popular writer leaves a book, the quality of that title drops. Geoff Johns work on "Teen Titans" was great and that book hasn't been the same since he left.
I've just finished reading this month's issue and I'm happy to say that at least with what Ordway has done with this here, the quality of writing for this book has not gone down. The story finds founding JSA members Green Lantern (Alan Scott), Flash (Jay Garrick), and Wildcat along with fellow member Liberty Belle trapped within the JSA headquarters at the hands of Alan Scott's son Obsidian. Has Obsidian gone insane once again or is truly doing this to protect the members of the JSA.
Lets find out…
Click to continue reading DC Comics Review: Justice Society of America #27
© Gear Live Inc. – User-posted content, unless source is quoted, is licensed under a Creative Commons Public Domain License. Gear Live graphics, logos, designs, page headers, button icons, videos, articles, blogs, forums, scripts and other service names are the trademarks of Gear Live Inc.