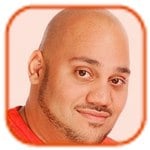 Posted by Andru Edwards Categories: Features, Household, Family, Women, Men, Under $100, Under $250, Under $500,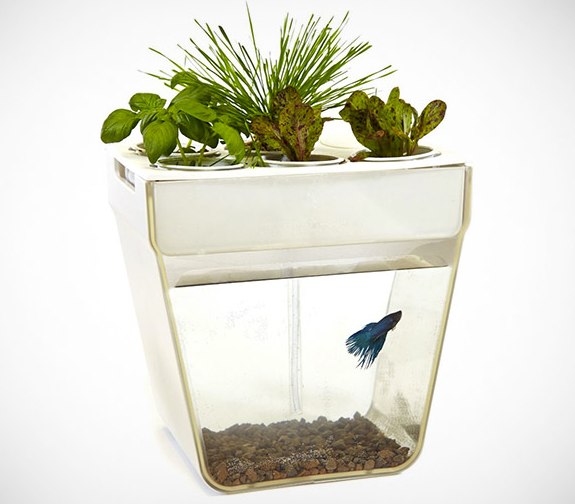 We love finding quirky, cool things that are worthy of being featured in our 2013 Holiday Gift Guide, and the Aquafarm certainly fits the bill. You get a pet and some healthy food, all at the same time. You don't even have to clean up after it! Thanks to magic aquaponics, the plants use the fish waste as food, keeping the water clean. Impressive, right?
You can pick up the Aquafarm from ThinkGeek for $59.99.
Read More

| Aquafarm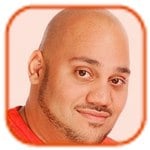 Posted by Andru Edwards Categories: Household, Science,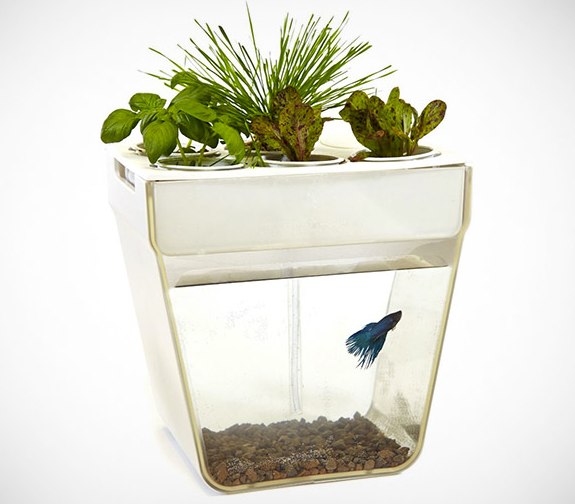 Tiny fish tanks can be boring, but the Aquafarm serves as both a home for your fish and an herb garden that provides you with delicious, fresh plants. Even better, all you need to do is remember to feed the fish to make everything happen. You see, through aquaponics, the plants use the nutrients from the fish poop to nourish themselves and keep on growing strong. In turn, the plants keep the water clean, so you don't have to. You get five planters, and seeds to grow wheat grass, lettuce mix, and basil from Seeds of Change. All this for $59.99 from ThinkGeek.
Read More

| Aquafarm Aquaponics Fish Garden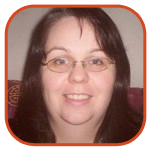 Posted by Colleen McKie Categories: Advice, Cuisine, Health,
About two years ago I decided to cut out all artificial sweeteners that weren't plant based out of my diet. No more aspartame, sucralose or sorbitol for me. The decision was arrived at after I did a bit of reading and came to realize that none of these products were originally designed to be consumed. The discovery of their usability as sweeteners was accidental., and they contain all kinds of bads stuff making them generally not very good for our bodies. I'm not big on ingesting toxins (like the ones found in aspartame) or eating loads of laxatives(sorbitol) so I've cut them out of my diet. But once that decision was made, I came to realize just how prevalent artificial sweeteners are.
Bye bye gum
Almost all gum, except for bubble gum, has artificial sweeteners in it. So I haven't had any of the breath freshening gums in almost two years. At first it was hard, but after a while I didn't even miss it anymore. Now, I rarely ever think about the fact that I no longer chew gum. And if I need to freshen my breath, I have a mint. After checking to make sure it doesn't have any artificial sweeteners, of course!
Water anyone?
I am one of those people who hates the taste of water. I know that I don't get my daily amount and I was thrilled when, a few years ago, different companies started putting out flavoured water. I loved them and found that I was having no problem getting in my eight glasses of H2O a day. Then I started reading the labels. Yep, you guessed it: artificial sweeteners in almost all of them. Danone does have an all natural water, but it's almost impossible to get where I live.
So now I squeeze fresh lemon or lime juice in my water. It tastes great, and I don't have to worry about artificial sweeteners. I also drink a lot of herbal tea, which helps because hot beverages count toward your daily water intake, as long as they don't contain any caffeine.
Sweet fish
I am deathly allergic to lobster and crab, but I love the taste of them. So when I used to get a hankering for seafood I would buy simulated crab meat and that would take care of the craving. Sure, it doesn't taste exactly like lobster, but it was close enough for me. And heated, dipped in garlic butter? Pure Heaven.
But once I started paying closer attention to what I was eating, I was shocked to read the label and
discover that it had sorbitol in it. I was very disappointed and curious as to why seafood would need to have artificial sweetener added. Never have I had once said, "Gee I want something sweet. Fake crab meat it is!". So, there goes that food. I haven't had any in ages and, as with the gum, I no longer miss it.
Cough, cold and sorbitol?
I recently came down with a pretty bad cold and nasty cough. I was okay during the day, sucking on mints and drinking tea, but was having a hard time sleeping at night. So I went to the pharmacy to buy some cough syrup.
Did you know that almost ALL cough syrups have artificial sweeteners in them? Well, they do! I searched for half an hour and finally left empty handed, heading home to cough my head off through the night. The next morning I headed to my favourite grocery store that has a wonderfully large natural food section and found a natural cough syrup, Nin Jiom. I was pleasantly surprised with the taste, a nice mix of menthol and honey, and it worked wonders. Better than some of the other cough syrups I've tried over the years. And because it was all natural, there weren't any other unwanted chemicals or medicines in it. And a 250 ml bottle cost ten dollars, so it was very reasonably priced, too.

Always be wary
If you have decided, like me, to cut artificial sweeteners out of your life, be wary: they can show up in the most unexpected places.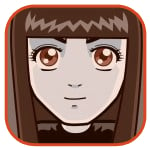 Posted by Sheila Franklin Categories: Cell Phones,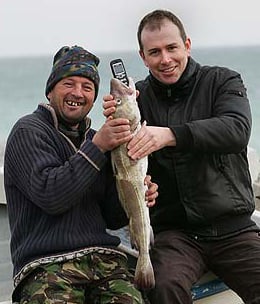 This has to be the best commercial for a product since dropping a Timex in water and watching it keep on ticking. Andrew Cheatle lost his Nokia phone while at sea and he assumed it was gone forever. While shopping for a new one about a week later, his girlfriend claimed his number was calling hers. It turns out that fisherman Glen Kerley had caught a 25 lb., 4 ft. long cod, found the phone inside and, amazingly, it still worked after it dried out. Glen said that, "Cod are greedy fish — they'll eat anything. They have big heads and big mouths."
Read More

| The Sun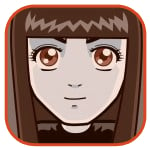 Posted by Sheila Franklin Categories: Household, Misc. Tech,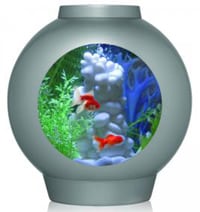 The SpyOrb Edition is about as state of the art as you can get for an aquarium. Available in silver, white or black, it holds 8 gallons and comes with internal filter with multistage filtration, food, water treatment, air pump, halogen light and transformer. At a size of 40 x 42 cm, it has a MSRP of £137.01 (~$197.00.) A optional timer is available to remind you to feed your fishy friends with a flashing light ($37.00,) but it is the special LED unit that caught our attention. For $82.00, the lighting goes through a natural day cycle, keeping them in a perfect state of Zen.
Read More

| Reef One via Oh Gizmo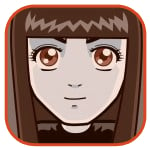 Posted by Sheila Franklin Categories: Misc. Tech, Music,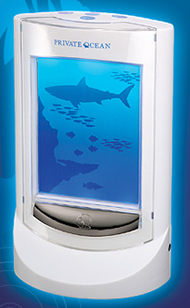 Segatoys' new Private Ocean features their popular Healing Motion therapy as well as three other modes. The gadget plays soothing music while more than 100 underwater creatures swim around. It also displays the time fish style and you can hook up your MP3 player, adjust the light that varies between 4 different colors, and boogie to such tunes as "Under the Sea," ala the Little Mermaid and Sebastian the crab. At a size of 190 x 118 × 91mm, run the Private Ocean by its AC adapter and hook up earphones for some private time through its 3.5mm stereo mini-jack. So far only available in Japan, the MSRP is $199.99.
Read More

| AudioCubes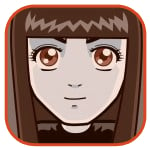 Posted by Sheila Franklin Categories: Accessories, USB, Misc. Tech, Toys,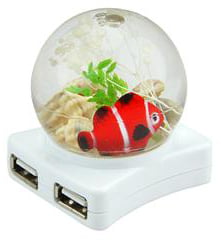 If you are at the point that you need a USB 4-port hub, you might as will get one that does something. This LED Crystal Ball features a fish and changes colors in shades of red, purple, blue, and green just to annoy
calm you down. At a size of 58 x 49 x 38mm and a weight of a mere 100 grams, the port is compatible with Windows 98SE/2000/ME/XP and has a price of $12.00. Artificial fish food is not included.
(Thanks, Fanny)
Read More

| Gadget4all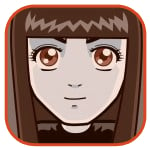 Posted by Sheila Franklin Categories: Design, Household, Misc. Tech,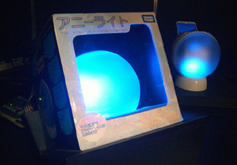 Takara Tomy will soon be back on the market with the Ani-Light. This animated aquarium features fish, dolphin, and other ocean inhabitants swimming around. You can access their movements by watching the projection on your ceiling. We understand that they form the time before returning to their depths. Once the hatch is closed, you can get a fishy view on the face of the globe. So far there is no release date or price for the prototype Ani-Light, but we will keep on the alert for the illuminating gadget.
Read More

| CScout

© Gear Live Inc. – User-posted content, unless source is quoted, is licensed under a Creative Commons Public Domain License. Gear Live graphics, logos, designs, page headers, button icons, videos, articles, blogs, forums, scripts and other service names are the trademarks of Gear Live Inc.