Posted by Chris Pereira Categories: Nintendo, Wii,
Earlier today, the Wii received a firmware update that closed the Wii Shop for several hours. Now that's it's back up, it's readily apparent that the Shop was the main beneficiary. It now sports a search feature and lists the most popular games, among other things. There was a variety of other, smaller changes that have been documented on NeoGAF.
Channels:
Digital Clock added to the Wii Menu right under the channel bar
Forecast Channel now displays the current condition (cloudy, raining, etc.) directly in the Wii Menu in the Forecast Channel box
News Channel can now show 2 scrolling headlines at a time in the Wii Menu, 3 when you click on the button (supposedly this requires occasional downloading of the headlines to keep the ticker updated)
Message Board now has the "Today's Accomplishments" message as a white message which allows it to stand out from other messages
Address Book entries can now be shifted around using A+B (supposed to be a launch feature) but only to empty spaces. Not too convenient.
Calendar in Message Board no longer shows "Today's Accomplishment" only days as having messages
Scrolling messages in the Message Board now uses a different sound
Today's Accomplishments in Message Boards now includes the names of people to whom messages were sent out
Wii Shop Channel Overhauled: (Visual aesthetic is the same, changes made to organization and browsing methods mostly)
New Welcome screen detailing 4 Recommended Titles and the points they cost (gone is the title screen bar that had linkable games). The title bar can be clicked on to bring up a list of 20 recommended games.
Titles You've Downloaded was moved to the main shop menu
New ways to browse
Popular Titles (2 pages of 10 and includes launch games so not only based on recent info)
Newest Additions remains the same
Search for a title which can use partial names
Search by Category
System shows the different systems and how many titles have been released under each
Publisher showing different publishers and amount of titles released (Nice logos!)
Genre (different genres listed and amount of titles under each)
Accessibility
Load times in interchannel loading has supposedly decreased
Password fields filled in using the keyboard (like on the Internet Channel) now display
Settings
Warning added pre-system update detailing that technically modified consoles may cease to function upon being updated. Also the only way to not accept an update is to power down the console by holding the button for 4 seconds (the user can't back out of hitting I Accept w/o powering down)
Ability to quickly scroll the different options pages using the +,- keys
Blue disc light lights up when inserting or removing a game
Light also comes on when starting the Forecast or News Channels
Read More

| NeoGAF

Posted by Michael Cardiff Categories: Action, PlayStation 3, Portable/Mobile, PSP, Wireless,
Sony's big little handheld that could has been getting precious little coverage recently, so we're happy to see that Sony is working on some Good Things for the widescreen wonder. The latest and greatest this week is the 3.50 firmware update which will allow you to remotely access your PS3's harddrive from any wireless access point using the PSP. That opens up a lot of possibilities, including streaming games, movies, and photos to your PSP. Assuming, of course, you already have a small inheritance
PSP and PS3.
PSP Fanboy has the file just waiting on their site, so we'll point you their way! Enjoy!
Read More

| PSP Fanboy

Posted by Christopher Sasaki Categories: Hardware, PlayStation 3, PSP, Retro,
Sony has made a new firmware update for the PlayStation 3 available, version 1.70. While not as huge as the previous 1.60 update, it looks like there are some decent improvements included. According to posts on the official Sony forums, the update includes the following:
You can now download PlayStation® format software from PLAYSTATION®Store, and play it on the PS3™ system.
You can now use saved data for PlayStation® format software on the PSP™ system.
You can now use the vibration function of accessories that are for use with PlayStation® and PlayStation®2 format software.
Sony's settlement with Immersion seems to be paying off again, with gamers getting rumble back in their older games, assuming they have a way to connect their old dual shock controllers to the PS3. It also looks like the promised feature to allow downloadable PS1 games on the PS3 will be coming soon – users in the forums are reporting that existing titles don't have this ability, but common PS3/PSP classic downloads should be available in the next few days. As an added bonus, game saves should also be compatible between the two, meaning that gamers can play downloaded titles on the road and when they get back home, they can upload their save to the PS3 and continue playing.
Read More

| Playstation.com

Posted by Christopher Sasaki Categories: Hardware, PlayStation 3,
Early this morning, Sony officially made the 1.60 firmware update available for the PlayStation 3. This update includes a ton of enhancements for the console; honestly, some of the improvements should have shipped with the machine, like background downloading. A full list of the improvements and how to utilize the new features is available on Sony's website now, but from a high level, users with 1.60 can look forward to:
Internet Browser usability changes, including a new auto-zoom feature, a full-size virtual keyboard, flicker-fixer, and a resolution adjustment setting.
Support for Sony's Folding@home client for distributed protein folding research.
Remote Play via access point, allowing Remote Play functionality for all PlayStation 3 consoles, not just the 60GB edition.
Users can now toggle disc auto-start on the PS3
Bluetooth keyboard and mouse support
The ability to restore PS3 backup data onto another PS3.
A deeper look into some of the new features continues after the jump.
Click to continue reading PS3 Firmware 1.60 Now Available
Read More

| Playstation.com

Posted by Christopher Sasaki Categories: Hardware, PlayStation 3,
Many gamers with HDTV sets that only support the 1080i resolution have been disappointed with the way that the Playstation 3 handles upscaling issues. If a game does not natively support 1080i, the console will output a 480p signal, rather than scaling the 720p output. The officially "unofficial" Three Speech blog was able to talk with Sony about the issue, and find out the company's viewpoint. Sony's stance is that 720p is actually a higher resolution than 1080i; they believe that the output that one gets from a 720p signal is better than a 1080i signal. Sony claims that the lack of scaling should not impact that many users, and their ranking of signal quality is as follows:
1080p
720p
1080i
576p (480p for the US)
576i (480i for the US)
Current limitations on the Playstation 3 prevent resolution scaling from happening, but Sony again insists that this issue could potentially be fixed with a firmware update.
Read More

| Three Speech

Posted by Christopher Sasaki Categories: Hardware, Mods/Hacks, Xbox 360,
Shortly after Microsoft's Fall Update for the Xbox 360 was released, some users who had hacked the firmware of their Xbox 360 drive found that their consoles were no longer able to boot. Team Xecuter has dissected one of the "broken" consoles and found that older versions of the Xtreme firmware would cause problems after the update, but upgrading to the latest Xtreme 4.2 would fix the problem. Without knowing what exactly has changed in the Fall Update, it is hard to judge whether Microsoft is actively pursuing hacked consoles. Regardless of whether this is intentional or not, though, this means that firmware hackers are going to have to keep up to date with the latest releases to ensure a fully functioning console.
Read More

| Team Xecuter

Posted by Christopher Sasaki Categories: Mods/Hacks, Xbox 360,
According to reports from the Xbox-Scene forums, Microsoft has started shipping Xbox 360 consoles in the UK and Australia regions with an updated Hitachi DVD-ROM drive. The new version of the drive has implemented changes to the hardware designed to make hacking the firmware much harder than before, including changing the firmware chip type, removing debug mode, and encasing the chip with black hard glue to make it harder to access the chip and controller pins. Consoles with a manufacture date of August 2006 in the two affected territories have been shown to have the updated drive, but it is certainly possible that consoles manufactured on earlier dates have the changes as well. Microsoft has made its first counter-move against the hackers looking to open up the Xbox 360, and this will probably only be the first salvo in an ongoing battle.
Read More

| Xbox-Scene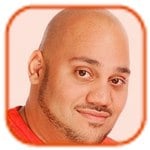 Posted by Andru Edwards Categories: HDTV, Home Entertainment, Movies, Software,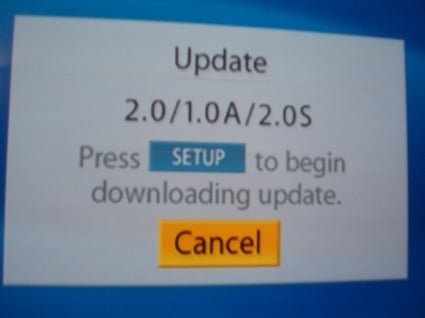 HD DVD firmware is scheduled to be moving to version 2.0 sometime today. If you have your HD DVD player connected to the Internet, be prepared for the automatic download that will bring you support f or 24-bit/96kHz discrete audio with TrueHD 5.1 sound, something that Blu-Ray players still lack. We must say, we are impressed with the speed at which features are being added to the HD DVD players, as the 2.0 firmware upgrade is the fourth one to be pushed out in just as many months. Of course, there is also something to be said for launching a product that is feature-complete to begin with, but we won't go there.
Read More

| HD Beat

© Gear Live Inc. – User-posted content, unless source is quoted, is licensed under a Creative Commons Public Domain License. Gear Live graphics, logos, designs, page headers, button icons, videos, articles, blogs, forums, scripts and other service names are the trademarks of Gear Live Inc.