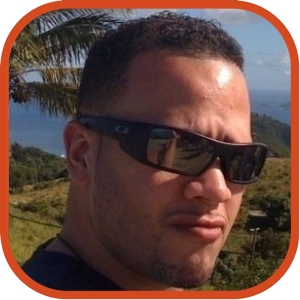 Posted by Jason Diaz Categories: Apple, Cell Phones, Google, Video Games,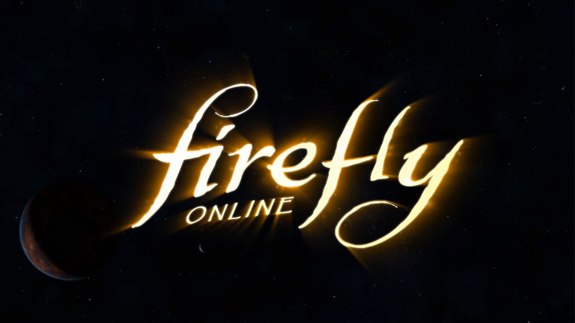 FireFly, the popular television series with a cult following, is now set to debut as an online RPG social role-playing game for iOS and Android in 2014. It may come with a desktop version, and possibly even appear on game consoles as well. Here's a sneak peek trailer of the game, after the break, along with details:
In Firefly Online, players assume the role of a ship captain as they hire a crew and seek out adventures, all the while trading with and competing against the millions of other players to try to survive in the Verse: find a crew, find a job, keep flying.

FFO provides a variety of gameplay activities and systems so that players can fully experience life in the Verse.

Assume the role of a ship captain - create a crew and customize a ship
Aim to misbehave in space and planet-side adventures
Cross-platform player experience across devices (pick-up and play from anywhere)
Unique social features connecting Firefly fans
Create a shiny ship and explore the Verse
If you want more info on the game, sign up at the source URL below!
Click to continue reading FireFly Online iOS and Android Coming in 2014
Read More

| KeepFlying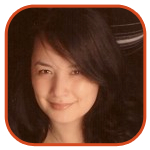 Posted by Veronica Santiago Categories: Music, Family Guy, Scrubs, The O.C., The Office, Video,
Every once in a while, someone winds up with a little too much time on their hands—and you get to enjoy their efforts.
In this clip, 22 television theme songs are combined for a fun medley. Included are: Two and a Half Men, The Simpsons, The O.C., Naruto, Family Guy, Married with Children, Cheers, That '70s Show, Big Love, Freaks and Geeks, Malcolm in the Middle, The X-Files, Firefly, The Office, The Fresh Prince of Bel-Air, Scrubs, True Blood, Charles in Charge, The Big Bang Theory, How I Met Your Mother, Mission Impossible and Friends.
Kudos to those who could name every tune in just two notes.
Read More

| The Live Feed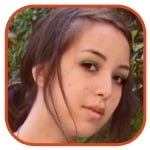 Posted by Robin Paulson Categories: Television,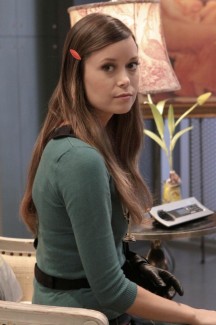 After her short-lived gigs on Terminator: The Sarah Connor Chronicles and Joss Whedon's shows Firefly and Dollhouse, Summer Glau landed another role in a sci-fi, superhero-themed series The Cape.
The pilot centers on a former cop, played by David Lyons, who dons a superhero alter ego to clear his name of criminal charges. Glau portrays "Orwell, a cute and intrepid investigative blogger who fearlessly goes after corrupt cops and costumed bad guys." So… Dollhouse's Bennett meets Kick-Ass's Hit Girl?
Considering all three Fox shows she worked on were cut short, let's hope that moving to NBC will fare better for the actress.
Is this the nail in the Heroes coffin? Bah, I'll still watch it if I can catch Glau being her adorable, geeky-cute self!
Read More

| The Hollywood Reporter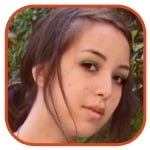 Posted by Robin Paulson Categories: Dark Horse Comics,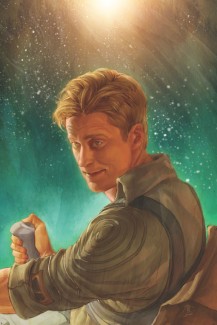 Comedian and comic book enthusiast Patton Oswalt lends his writing talents to Joss Whedon's Firefly universe with the upcoming one-shot Float-Out.
The comic, which is set to hit stores on June 2, picks up where Serenity left off. Chronicling the late Wash's friends, the story marks a new chapter in the Firefly 'verse. Oswalt talks about continuing this world in comic book form and shares a little about how he felt with Whedon's ending:
"Post-Serenity' a bunch of Wash's friends who we haven't met on the show, they're basically buying a new ship and christening it… It's called a 'float-out' when you christen a ship. As they're christening a new ship, they're telling stories about Wash, and we're basically seeing what could be the start of a new adventure… I had always been kind of bothered by Wash's death."
A fan of the television series, Oswalt didn't have to do heavy research to take on the project and was quite inspired to continue the story: "It was very frustrating to see the show get canceled when a world was starting to come together. I just wish Fox had given it some more time, I guess."
Patric Reynolds provides the interior art and Buffy the Vampire Slayer Season 8 artist Jo Chen lends her skills to the cover (seen above).
Read More

| Splash Page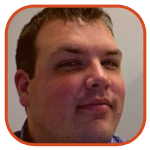 Posted by Aaron Zollo Categories: Accessories, USB, Internet, Movies, Music, Peripherals, Software, Storage, Videos,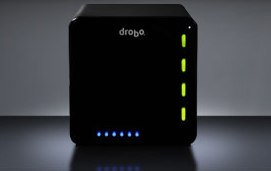 Drobo has been out for quite some time and serves the purpose of a "set-it-and-forget-it" backup solution. Drobo has added a few apps that bring a nice "value-add" to their storage capability. Data Robotics has released 19 applications for Drobo, and they seem to be highlighting three of those specifically due to their value to the average consumer. First, there's the DroboApps Admin Utility, which allows you to manage your DroboApps via a web interface. The second is Yoics, which gives you remote access to your Drobo and DroboShare from a web browser or mobile device like the iPhone. Lastly, they are highlighting the Firefly iTunes Media Server that allows you to store all of your music, TV, and video content on the Drobo, and then serve that content to iTunes devices or computers around your home.
If you don't yet have a storage solution and need a very reliable backup which also serves your media, then you should check out Drobo. They range in price from $349 to $1049 and offer USB 2.0 and Firewire depending on the model you choose. In order to take advantage of the apps, you'll also need the DroboShare NAS module, which will run you $199, on top of the cost of the Drobo itself.
Read More

| Drobo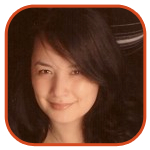 Posted by Veronica Santiago Categories: Comedy, Drama, Prime Time, Sci-Fi/Horror, FOX, NBC, The CW, TNT-HD, UPN, WB, The O.C., Internet,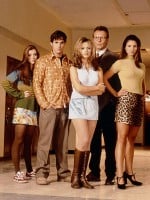 If you've found yourself without a plan on this Labor Day Weekend, there's a new way to keep yourself busy online.
Earlier this week, viewers of the old WB were given a free way to watch some of their now-cancelled shows. At TheWB.com, fans can access programs just like they would on any other network-sponsored site. Buffy the Vampire Slayer, Smallville, Angel, Everwood, Roswell, One Tree Hill and Gilmore Girls are amongst the selections offered.
Meanwhile, other shows that didn't originate on the WB (but were produced by Warner Bros.) are also included on the site. That list is comprised of such titles as Friends, The O.C., Veronica Mars, Babylon 5 and Firefly.
Although the number of episodes are currently limited, fresh hours will be posted weekly.
Read More

|
Variety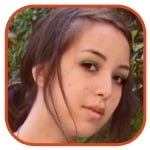 Posted by Robin Paulson Categories: Action, Drama, Prime Time, Sci-Fi/Horror, FOX, 24, Announcements, Internet, News, Video,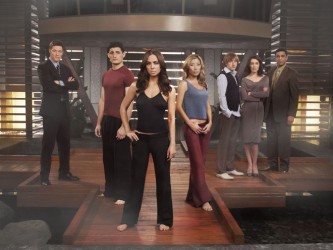 Feeling quite guilty that I haven't come across the Dollhouse trailer until now, I felt like I should make up for it by doing Fox a favor and spreading the love!
The trailer for this fall's sci-fi drama (which you can check out after the jump) has been out and about on YouTube and select TV spots, getting many pretty excited about its premiere. After all, it is Joss Whedon's first series since Firefly, which went off the air back in 2003 (surprisingly with the same network his new show is on).
Dollhouse, starring former Buffy the Vampire Slayer (BTVS) favorite Eliza Dushku, focuses on a clandestine, illegal operation carried out by agents who have their memories and personalities completely erased after each mission. Dushku plays Echo, one operative who slowly starts to learn more and more about where she works over time—she becomes a known flaw in the system, if you will.
The series premieres in January on Fox, right before 24 in the Monday 8:00-9:00 PM ET/PT spot.
Click to continue reading Fox Hypes Up Joss Whedon's Dollhouse

Posted by Wendy Michaels Categories: Comedy, Drama, Prime Time, ABC, Desperate Housewives,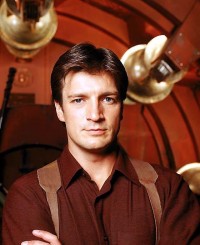 Desperate Housewives is about to have a new couple move to Wisteria Lane. Dana Delany, who was most recently seen on Kidnapped, was originally approached to play the part of Bree Van De Kamp (now Bree Hodge) on Housewives. I don't know about you, but I can't imagine anyone doing as great a job with that role as Marcia Cross. She is, to sound completely stupid, "delicious." I love the way she plays that uptight character and to be honest, I think she was the only thing getting me through the stale second season of the show. Delany is in discussions now with ABC to join the upcoming fourth season, as well as Nathan Fillion who is well-loved by fans of Firefly and last season's Drive. The two will play husband and wife, with Lyndsy Fonseca (who plays Future Ted's daughter on How I Met Your Mother) joining the cast as their daughter.
Read More

| Zap2it


Posted by Wendy Michaels Categories: Drama, FOX, House, Cancellations, Ratings,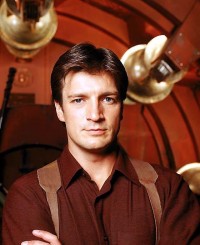 I don't know what it was about the promos for Fox's new show Drive, but whenever they were on, I tuned out. As a result, I had no idea what the show was even about. I tried to focus my attention on an ad for it once, but still didn't understand what was going on. I guess I'm not the only one who tuned out. Drive has been cancelled after only three airings. And I still don't know what it was about. Some kind of car race starring Nathan Fillion (Firefly), Drive only managed to muster up 5.6 million viewers overall. House repeats will fill the Monday void left by Drive. If you had tuned in for this show, and want more, two remaining episodes may air at some point or be put online.
Read More

| Zap2it

Posted by Nino Marchetti Categories: Corporate News, Storage, USB,
If you own a Lexar JumpDrive FireFly or 1GB Secure II, you'll want to take careful note of this story. Lexar, in conjunction with the U.S. Consumer Product Safety Commission, has issued a voluntary recall of around 66,000 of these drives because of a potential burn hazard. No injuries have thus far been reported of the drives. Consumers with the impacted models as described this recall notice Web page are advised to stop using the drives and contact Lexar to receive a free replacement.
Read More

| Lexar/USCPSC Product Recall Page

© Gear Live Inc. – User-posted content, unless source is quoted, is licensed under a Creative Commons Public Domain License. Gear Live graphics, logos, designs, page headers, button icons, videos, articles, blogs, forums, scripts and other service names are the trademarks of Gear Live Inc.