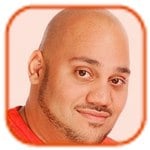 Posted by Andru Edwards Categories: Music, Charity, Kind Acts,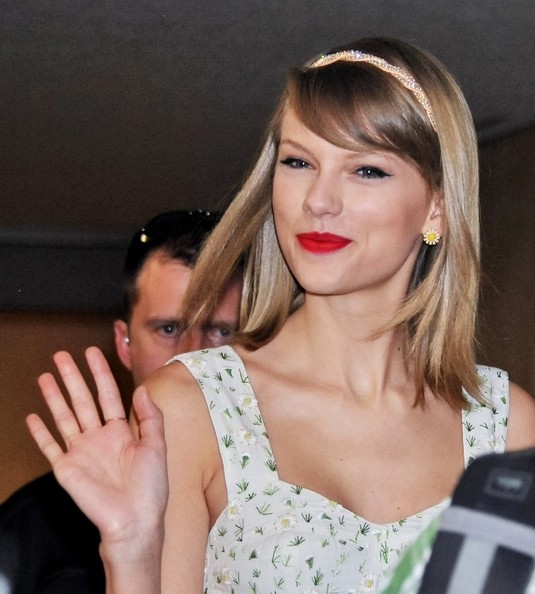 Taylor Swift has donated $50,000 to a children's hospital in Philadelphia.
The 24-year-old singer has given the large sum of money to The Children's Hospital in Pennsylvania to help fund a music program for youngsters suffering from cancer. The specialized scheme promises to lift the spirits of young sick patients by allowing them to create and produce their own music during their treatment.
"Taylor Swift's gift will help lift the spirits of many patients during a difficult time. Taylor Swift's music is an inspiration to so many of our teen patients," said the CEO of the medical center, Steven M. Altschuler.
Lamia Barakat, director of the Psychosocial Services Program at the cancer center, added, "We can think of no better way to use her gift than to grow our Adolescent and Young Adult initiative designed to support the emotional well-being of our teens with cancer."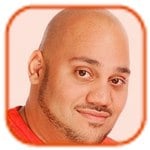 Posted by Andru Edwards Categories: Artist News, Industry News,
Dr. Dre has secured a deal to sell his Beats Music business to Apple for $3 billion, making him the richest artist in hip-hop.
The co-founder, who launched the headphones and streaming service with friend Jimmy Lovine, will leave Interscope, which he founded, to work with Apple alongside his business partner.
"I've always known in my heart that Beats belonged with Apple. The idea when we started the company was inspired by Apple's unmatched ability to marry culture and technology. Apple's deep commitment to music fans, artists, songwriters and the music industry is something special," Dre said, according to NME.com.
Dre could be set to become hip-hop's first billionaire after Apple announced they will buy the business for $2.6 billion, as well as spending $400 million "that will vest over time." Talking about the deal, which has been rumored for weeks, Apple's CEO Tim Cook said, "Music is such an important part of all of our lives and holds a special place within our hearts at Apple. That's why we have kept investing in music and are bringing together these extraordinary teams so we can continue to create the most innovative music products and services in the world."
Click to continue reading Dr. Dre Sells Beats for $3 Billion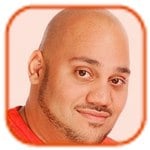 Posted by Andru Edwards Categories: Music, Charity, Kind Acts, Rumors,
Justin Bieber donated $545,000 to AIDS/HIV research this week.
The 20-year-old singer, who is "trying to be a better person" after several brushes with the law in recent months, reportedly shocked his fellow VIP guests, including Leonardo DiCaprio, when he made the generous pledge at the amfAR's 21st Cinema Against AIDS Gala in Antibes, France, on Thursday night.
A source told gossip website TMZ.com that the "Heartbreaker" hitmaker "stunned" the star-studded crowd, which also included Heidi Klum, John Travolta and Sharon Stone, when he quietly agreed to match another wealthy guest's pledge of more than half a million dollars.
Organizers asked the Canadian star if he was serious about donating such a large amount of money and he quietly said yes, explaining that he felt very inspired to do something good.
Click to continue reading Justin Bieber Donates $545,000 to Charity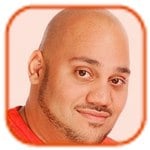 Posted by Andru Edwards Categories: Artist News, Gossip, Pop, New Releases,
Quincy Jones has blasted the new Michael Jackson album Xscape.
The legendary producer - who masterminded some of the late singer's biggest hits - thinks the posthumous recording was only released to "make money."
"It's about money. They're trying to make money. And I understand it. Everybody's after money, the estate, the lawyers. It's about money," he said.
Quincy admitted it "bothers" him to see so much of the 'Thriller' star's previously-unreleased music being made public but has learned to accept it has nothing to do with him. When asked if he was bothered by the recordings, he told Jian Ghomeshi's Q talk show on CBC Radio, "Yeah, but it's not my business anymore. They're not our business."
Quincy's comments come months after he launched a $10 million breach-of-contract lawsuit in relation to the recordings released after the "Billie Jean" star's death in June 2009. He alleged master recordings he had worked on were wrongfully edited and remixed so as to deprive him of back-end profit participation. He also claimed he had been denied credit for his work and that MJJ Productions and Sony Music have entered into deals taking profits that should have been included in the calculation of royalties.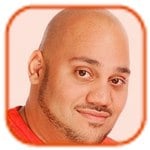 Posted by Andru Edwards Categories: Music, Television, Weddings, Rumors,
Kim Kardashian and Kanye West are set to make $21 million from their upcoming wedding.
The couple - who have 11-month-old daughter North together - will tie the knot in Paris on May 24 and are reportedly "cutting deals left and right" in order to profit from their lavish nuptials, even though the event won't be filmed for Keeping Up with the Kardashians.
A source told In Touch magazine that the 33-year-old reality TV star is allowing the E! network to capture "everything leading up to and after" their big day. "She's taping everything else so she can get things for free in exchange for the exposure. They realized how much their wedding was costing, so they told E! they wouldn't allow parts of it to be taped unless the network offered them more than $15 million, which is what Kim got for her wedding to Kris [Humphries]. Her mom couldn't help herself either. Kris [Jenner] is trying to get them another $4 million for their wedding photos," the source explained.
Click to continue reading Kim Kardashian Will Make $21 Million from Wedding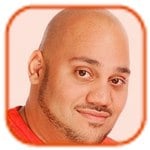 Posted by Andru Edwards Categories: Artist News, Concerts / Tours, Gossip, Rumors, Pop,
Britney Spears is close to extending her Las Vegas residency.
The "Perfume" singer, whose show Piece of Me at Planet Hollywood Resort & Casino has been a huge success, has reportedly been offered $12 million to continue performing until 2016. According to New York Daily News, the pop star is close to securing a deal with Ceasers Entertainment, the parent company of Planet Hollywood, to stay on at the venue.
"Britney Spears has been a great success for the company and will be extended, if she wants to do it, and I cannot see why not. She has been filling the place every night, and she is enjoying it and is in good health," said Ceasers Palace President, Gary Selesner.
The 32-year-old star was scheduled to perform 50 shows per year in 2014 and 2015 as part of the initial deal, earning her an impressive $30 million, and Gary admitted it was a "gamble" in the beginning but he is now happy with how popular the show is and wants her to return for further dates.
Click to continue reading Britney Spears Offered $12 Million to Extend Residency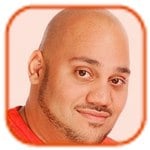 Posted by Andru Edwards Categories: Music, Features,
Dr. Dre could be set to become hip-hop's first billionaire.
The rapper and producer is in talks to sell his Beats Electronics headphones business to technology giant Apple for $3.2billion, making him the richest hip hop star in the world, according to the Financial Times.
In a recent article in Forbes magazine, Dre ranked as the second wealthiest rapper, behind Puff Daddy, whose estimated worth is $700 million, but the new deal would put him ahead of the star, who has earned money from his Revolt TV business as well as music.
Dre prematurely described himself as "the first billionaire in hip hop" in a video posted on Instagram, which has since been taken down, as the Forbes.com claims he would only cash in on his 20 to 25 per cent stake in the business, meaning his net worth increase from $550 million to about $800 million.
Click to continue reading Dr. Dre Set to Become Billionaire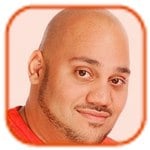 Posted by Andru Edwards Categories: Drama, Thrillers, Celebrity Gossip, Rumors, Upcoming Releases,
Lindsay Lohan's film Inconceivable is reportedly having trouble securing financing.
The 27-year-old actress vowed to get her life back on track after being released from rehab for the sixth time last year and has stayed sober other than one blip which was captured on her reality TV show Lindsay. Although she has cleaned up her act, it is alleged that financiers aren't still have major concerns about the Mean Girls actress due to her past reputation and are concerned she won't be reliable on set.
"There is currently no date for filming to begin on Lindsay's Inconceivable... producers are having trouble getting money for the project. There is always the problem of insuring Lindsay for movies. Her diva behavior, not showing up on time, or at times, Lindsay doesn't even arrive at all. It's very likely this movie will never get made. The only reason Inconceivable was pitched at Sundance was an attempt to garner interest and create buzz about the project. It didn't. Lindsay is currently in Europe attempting raise money for the project, but isn't having any luck," a source said.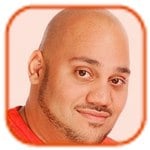 Posted by Andru Edwards Categories: Television, Divorce, Legal Issues, Rumors,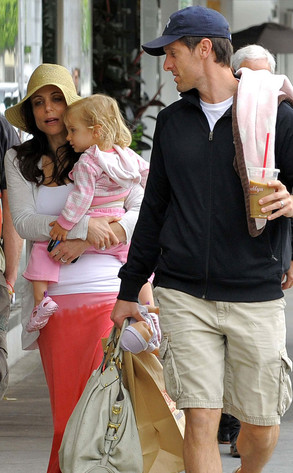 Bethenny Frankel has refused to pay her ex-husband Jason Hoppy $10 million in order to settle their divorce.
The TV personality has turned down the opportunity to end her bitter legal battle, which has been going on 15 months, by paying out the lump sum to her former lover. "Jason is willing to take a $10 million settlement in the divorce from Bethenny," a source said.
The 43-year-old former host, who is believed to be worth between $25 million to $50 million, sold her Skinnygirl Cocktails company in 2011 for a reported $100 million and Jason claims he's entitled to some of the money as he helped her build up the company in the first place. "[Jason] feels entitled to that large amount because he helped her to launch Skinnygirl. She sought his advice and counsel on the cocktail line from the beginning and up until the sale," an insider said.
As well as fighting over the money that was made during their two-year-old marriage, the couple are also battling it out for custody of their three-year-old daughter Bryn. It is believed Jason is now happy with joint custody, while Bethenny is pushing for full custody with the sales executive being allowed visitation.
Click to continue reading Bethenny Frankel Refuses $10 Million Divorce Settlement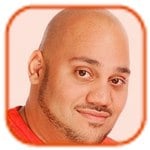 Posted by Andru Edwards Categories: Music, Clothing, Style, Obituaries, Rumors,
Mick Jagger reportedly spent millions helping L'Wren Scott's business.
The Rolling Stones rocker - who has an estimated wealth of around $330 million - was said to be hugely supportive' of his late partner, who was found dead in an apparent suicide on Monday, and did his best to get her fashion label out of debt.
However, L'Wren - who hanged herself in her New York apartment - was "embarrassed by what had happened" financially. "L'Wren was left terribly upset by what was going wrong with her business, none more so than when she was forced to cancel her London Fashion Week show in February. She was a proud woman and understandably embarrassed by what had happened. While Mick was there for her every step of the way trying to help out as best he could, the situation must have put pressure on their relationship," a source said.
Click to continue reading Mick Jagger Spent Millions Helping L'Wren
© Gear Live Inc. – User-posted content, unless source is quoted, is licensed under a Creative Commons Public Domain License. Gear Live graphics, logos, designs, page headers, button icons, videos, articles, blogs, forums, scripts and other service names are the trademarks of Gear Live Inc.