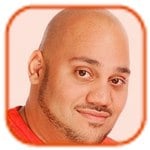 Posted by Andru Edwards Categories: Business, US Economy, Videos, Wall Street,
I think we can all admit that the current credit crisis can be a bit difficult to understand and grasp by the average person. That's why we like this video by Jonathan Jarvis, The Crisis of Credit Visualized. He breaks it down into plain English surprisingly well. Check it out, and let us know what you think in the comments.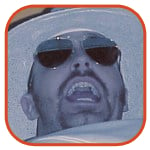 Posted by Patrick Snajder Categories: Domestic Policy, Editorials, US Economy, Wall Street,

I am not a master of finance, to say the very least. [You can find my full opinion on debt and credit here.]
While 80% of the freshman when I was a senior at the University of Richmond in 2000 would go on to earn a major or minor degree from our Business School, I never took a single class at the School, and only ever held disdain for those that did.
It should be no coincidence, then, that almost ten years later, I am still buried underneath school loans and have seen my best entrepreneurial ideas die quick deaths due to my ignorance in all areas involving money. My relationship to the American economy, to this point, has been adversarial: we both cared little for one another and worked towards the other's hopeful demise. But it is not with joy that I witness the economy's current unhealthy state, as its disappointment only furthers a lesser state of my personal economy. If the current American economy were to die, a part of my life would surely die with it.
Click to continue reading Werd: Bailout - Part Two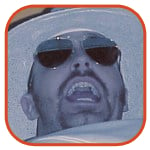 Posted by Patrick Snajder Categories: Domestic Policy, Editorials, Media, Taxes, US Economy, Wall Street,

In honor of Merriam-Webster's 2008 word of the year, bailout, we will focus this week's efforts of The Werd on the big story of the year.
To start the discussion, I will suggest these two great charts:
A Visual Guide to the Financial Crisis - Part One
A Visual Guide to the Financial Crisis - Part Two
Part One explains the many reasons for the financial crisis; Part Two suggests an alternative bailout that punishes those who benefitted from the bubbles without extracting social funds already marked for public programs such as social security or retirement funds (as the current bailouts do). This expert work shows how solutions to our problems are not beyond our ability, but merely beyond the imagination of our current leadership.
We'll dig in on Tuesday with my precious take.
BAILOUT SERIES
Bailout - Part One
Bailout - Part Two
Bailout - Part Three
Bailout - Part Four
Bailout - Part Five
Read More

| Merriam-Webster's 2008 Word of the Year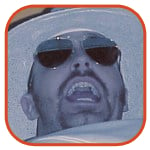 Posted by Patrick Snajder Categories: Editorials, History, US Economy,

So in case some of you didn't get the subtle satire, Part Three of this week's Werd said that pirates can't exist without capitalists. If we want capitalism, we should expect pirates; if we want to rid ourselves of pirates, all of the laws and security in the world won't ever get rid of them, so long as we still cling to capitalism.
Today I received my copy of the January issue of Harper's Magazine. The very first entry I read is by former Editor-in-Chief Lewis H. Lapham, who writes about the financial crisis, etc. Spurred by Thomas Friedman's myopic quote that says Americans need to get back to their roots and "thinking about how—not just how much," Lapham notes that the foundation of America's independence from Britain was largely due to America's embrace of privateers, who attacked British merchant ships and sold the profits of the booty to the French to support the revolution. Loathe as I am to include huge block quotes of pirated text, I can't help but reprint part of Lapham's opening editorial that relates directly to this week's Werd and essentially proves the subtle slants of arguments about pirates that I have been setting up all week.[1] Lapham, better than I, writes my perfect and fitting conclusion. Here we go…:
Click to continue reading Werd: Pirate - Part Four
Read More

| Harper's Magazine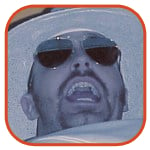 Posted by Patrick Snajder Categories: Business, Editorials, Humor, US Economy, Wall Street,

Where, precisely, is the line crossed that separates Robin Hood, the hero to the lower class, from Robin Hood, terrorist?
As usual, it seems to be a matter of perspective. If you were sending gilded coins to your dear mother by way of carriage to pay for her The Plague medicine and Robin Hood up and stole your ducats, surely you would see Hood as the terrorist. Even if the money Hood swiped was going to pay for the conspiracy to infect the lower class with The Plague, chances are that the sender would want Hood's head on a platter. I guess the overriding feeling is that if people take things that belong to you, you tend to want revenge or at least want to call them a thief, hoping that they will be prosecuted so you can get back the money that rightfully belongs to you.
But, if you are struggling to make ends meet as a cobbler and you can't afford your child's The Plague medicine, then when Hood arrives at your door with a burlap sack full of free money, surely you would sing his graces. Thanks to the beneficence of your green-suited savior, little Sally will live to see another day. So what if some highfalutin dingleberry lost the spending money for his elaborate vacation? Is his happiness more important than little Sally's health? From the viewpoint of the cobbler's eye: Hood is a hero.
All of us have either found ourselves in moments of Hood-worship or Hood-hate. If we follow the genealogy of the dollar bills in our own accounts, surely we will find some dollars buried in our past that have known thievery and charity. Some times our lives are subsidized for our benefit and some times we subsidize others for their benefit.
Click to continue reading Werd: Pirate - Part Three
Read More

| Ladhe burns his bridges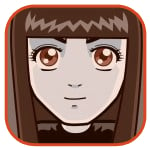 Posted by Sheila Franklin Categories: Toys,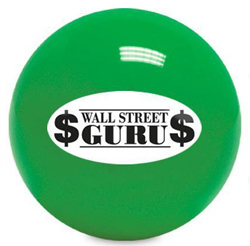 Remember the Magic 8 Ball? We know that you still have one that you need in bouts of real insecurity. For these troubled economic times, the virtual Wall Street Guru is the perfect answer. Ask it a question and it will respond with such answers as:
"Tech Stocks Hot"
"Bear Market Ahead"
"Out to Lunch"
"Buy T-Bills "
and the ever popular "Unclear Ask Again"
It may not be the answer to all your financial needs, but at least you won't have to take credit for bad decisions. Carry it on your next trip to Wall St. for $7.95.
Read More

| Archie McPhee

Posted by Christopher Sasaki Categories: Nintendo, Nintendo DS, Wii,
Chris Kohler at Game|Life is reporting that a major stock trade in Japan is restricting what Nintendo will be able to say and announce at the Game Developer's Conference next week. Because of this trade, Nintendo executives and developers will not be able to give any new information to the press due to stock trade laws controlling forward-looking statements. This may cause problems with Shigeru Miyamoto's scheduled keynote, and any other new product announcements Nintendo might wish to make during the conference. The odd part this revelation is that Nintendo itself requested that the Japanese government initiate the trade, which makes the timing of the request very strange. With Sony already looking to possibly show off their new community features and upcoming game releases like Killzone, and Microsoft also showing off their latest content and hardware offerings, this may push Nintendo into the background.
Read More

| Game|Life

© Gear Live Inc. – User-posted content, unless source is quoted, is licensed under a Creative Commons Public Domain License. Gear Live graphics, logos, designs, page headers, button icons, videos, articles, blogs, forums, scripts and other service names are the trademarks of Gear Live Inc.