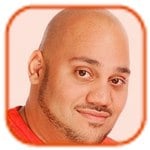 Posted by Andru Edwards Categories: Gossip, Rumors, Rock,
Courtney Love is planning a film about Kurt Cobain's life.
The Hole rocker is working on either a musical or a movie about the lives of her and her late Nirvana singer husband, who committed suicide in 1994.
"[Courtney Love and I] are currently working on a possible motion picture or Broadway musical based on the Nirvana catalogue, based on her life and Kurt Cobain's. She's an accomplished actress," said Sam Lutfi, who claims to be her co-manager.
Sam made his claims in a Los Angeles court, where he is suing former client Britney Spears' parents for libel and breach of contract. A source close to 48-year-old Courtney confirmed the movie plans, telling the New York Daily News, "She's been talking about doing a movie or play about her life with Kurt for a long time. It's been her dream to get her side of the story out."
Click to continue reading Courtney Love Planning Kurt Cobain Film?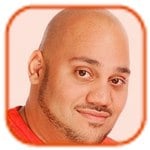 Posted by Andru Edwards Categories: Gossip, Upcoming Releases, Hip-Hop & Rap, New Releases,
Lil Wayne has filed a lawsuit against Quincy Jones III for using his music in a documentary film.
In the documents obtained by website TMZ.com, the rapper claims he never gave permission to use his music in The Carter, a motion picture about him. Songs used in the movie include hits such as "Lollipop," "Stuntin' Like My Daddy," "##### Monster," "Let the Beat Build," "La La," "Mr. Carter," "A Milli," and "Dontgetit" from his multi-platinum selling album, Tha Carter III.
Lil Wayne claims music producer Quincy Jones' son and the other producers never asked if they could use his tunes in their project. However, it seems he cooperated with the filming of the documentary, because hea allowed cameras to follow him around. Lil Wayne didn't like the outcome of the movie and sued over it, claiming it was a "scandalous portrayal" of him.
Click to continue reading Lil Wayne Suing Quincy Jones III for Music Documentary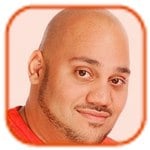 Posted by Andru Edwards Categories: Artist News, Concerts / Tours, Upcoming Releases, Rock,
The Rolling Stones are to release a new documentary film called Crossfire Hurricane.
The "Paint it Black" group's incredible adventures from key periods in their career will be shown in the movie right from the early 1960s when they were blues-obsessed teenagers to the release of 1972's seminal Exile On Main Street and up to the present day.
Band members Mick Jagger, Keith Richards, Charlie Watts and Ronnie Wood will provide commentaries throughout the film - which will receive a theatrical release in selected cinemas around the UK in October - as will former Stones Mick Taylor and Bill Wyman, who was in the band from 1962 to 1993.
Click to continue reading Rolling Stones to Release New Film 'Crossfire Hurricane'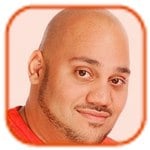 Posted by Andru Edwards Categories: Artist News, Country,
Zooey Deschanel is to play Loretta Lynn on Broadway.
The 32-year-old singer-and-actress will portray the country music legend in an adaptation of 1980 film Coal Miner's Daughter after Loretta announced the casting at a live show at Nashville's Ryman Auditorium on Thursday, and she brought the New Girl star out to perform with her.
"It's a long way from Butcher Holler to Broadway in New York City. I never imagined I'd see Coal Miner's Daughter on a movie screen, and now I can't believe it's going to be on a stage for people to see. I'm going to be right there in the front row. And I know Zooey is going to be great - she sings and writes her own songs just like I do, and we even have the same color eyes!" the 77-year-old star said in a statement.
Zooey admitted it is a "dream come true" to have landed the part - played by Sissy Spacek in the movie, a biopic which documented Loretta's rise from poverty to fame - as she regards Loretta as a "true legend." The brunette beauty explained, "She is a true legend and to be chosen to play such an iconic woman is a dream come true."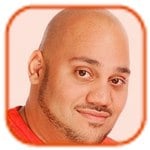 Posted by Andru Edwards Categories: Movies, Music, Television,
Katy Perry has agreed a deal with Pepsi to promote her concert movie.
The "Firework" hitmaker's Part of Me 3D concert film will be promoted by the soft drinks firm in a series of advertisements across radio, TV, print and online media ahead of its release on July 5. As part of the deal, fans will be given the chance to win tickets to the world premiere of the film - which will be streamed live online by Pepsi - in Los Angeles, at which Katy will perform.
"Pepsi is one of the world's leading brands, and this integrated partnership provides an incredible platform for us to build fan anticipation to see this exciting glimpse into Katy's world when the movie comes to theaters this summer," said LeeAnne Stables, an executive for Paramount.
As well as chronicling Katy's 2010 and 2011 California Dreams tour, the movie also features a series of backstage clips and sees the star speak candidly on a range of subjects, including her religious upbringing and her struggle to find success. A teaser trailer for the film also included glimpses of newspaper headlines detailing her split from husband Russell Brand in December.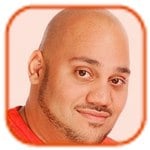 Posted by Andru Edwards Categories: Industry News, Rock,
A new movie will focus on the tumultuous relationship between The Rolling Stones' Mick Jagger and Keith Richards. The film will follow the singer and the guitarist through the volatile period in which they made 1972 double album, Exile on Main Street, in France.
The movie will be made by Richard Branson's Virgin Produced, and be based on Robert Greenfield's 2008 book Exile on Main Street: A Season in Hell.
"It wasn't a great environment for, like, breathing. It was very Hitleresque - the last days of Berlin sort of thing," Keith said, speaking previously about making the record
Brandon and Phil Murphy - who are currently working on a Steve McQueen project for Sony - will write the screenplay while Jason Felts will serve as producer. Casting has not yet begun on the film.
It has previously been revealed The Rolling Stones will celebrate their 50th anniversary with an authorised documentary which will trace their history from their formation in 1962 to the current day. "For anyone who wants to experience the band, this is the film that will defy convention and create a sonic tapestry to transport viewers into the world of the Rolling Stones. The film will deliver the original, bold, sexy and dangerous flavour of the iconic rock band," director Brett Morgen said in a statement.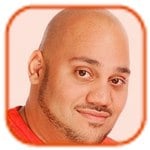 Posted by Andru Edwards Categories: Movies, Music, Television,
Katy Perry has asked her fans to join her in taking a stand against bullying.
The "Firework" singer is supporting documentary Bully which tells the stories of five tormented children and their families, and has asked fans to join her in the cause. "13 million kids get bullied every year. Today take a stand with me," she wrote on her Twitter, followed by a link to the movie's site.
Many more celebrities also pledged their support for the film - to be released on Friday - by retweeting the same message and link, including Pink, Kesha, Justin Timberlake, Ryan Seacrest, Zooey Deschanel, Kim Kardashian, Hugh Jackman, Jessica Simpson, Mariah Carey and many more.
Bully caused controversy this week when it was initially given a given an 'R' rating by the Motion Picture Association of America (MPAA), meaning that anyone under 17 would need to be accompanied by a parent or guardian to see the film, meaning it would miss most of its target teenage audience. However, following an online campaign, the film's distributor, the Weinstein Company, decided to release the film without a rating which is an option open to any producer or director. For more information about the film visit thebullyproject.com.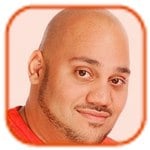 Posted by Andru Edwards Categories: Movies,
Will Ferrell's new Spanish language film ipays "homage" to his Spanish teachers.
The comedian speaks entirely in Spanish in Casa de mi Padre, and tried particularly hard to make his accent and phrasing realistic.
"This is all an homage to all my former Spanish teachers to show them that I was listening. I was paying attention. I wanted my Spanish to be as good as it could be - I didn't want the joke to just be that I was speaking bad Spanish," he said.
In the film Will plays a rancher who falls in love with his brother's fiancee, and discovers he has been using shady business practices, landing the family in trouble with a drug baron. Will added it was a good opportunity for him to make fun of a few stereotypes as well as take off Mexican soap operas:
Click to continue reading Will Ferrell's Homage to His Spanish Teachers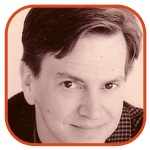 Posted by Tom Mason Categories: Editorials, Interviews, Movies, Reviews, Television,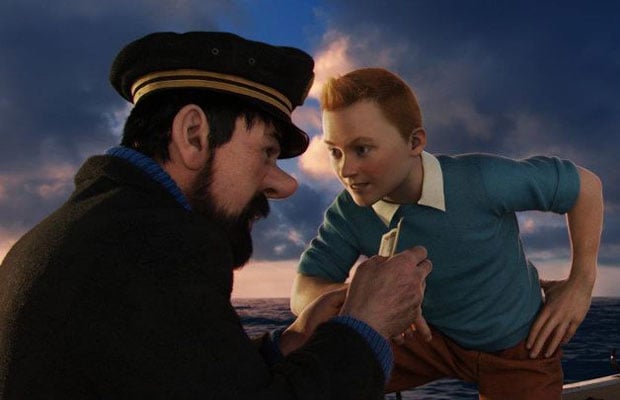 It's not just the weekend, it's a long holiday weekend into a whole new year. Have a happy one with a few links to read.
Beau Smith writes a wonderful tribute to his friend and frequent collaborator, Eduardo Barreto.
If you're tracking the future of digital comics, Appy Entertainment's Paul O'Connor has an interview with the guy behind Operation Ajax, Daniel Burwen.
The writer Lance Mannion goes to see Tintin. There have been lots of reviews over the internets already, but I'm partial to this one. "In fact, The Adventures of Tintin [is] as good an Indiana Jones movie as Indiana Jones and The Last Crusade. In parts, it's as thrilling and new as Raiders of the Lost Ark. Throughout, it's much better than Kingdom of the Crystal Skull and a reminder that as great as the young Harrison Ford was what made the movies was the spirit of adventure that infused them, and that spirit was a boy's (and girl's) spirit."
Click to continue reading Weekend Reading: Ajax, Tintin, Chaykin & Barreto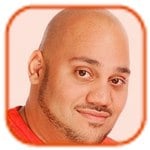 Posted by Andru Edwards Categories: Design, Features, Movies, Techies, Under $500,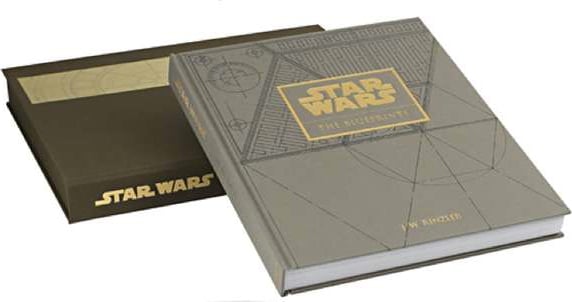 We know how many of you are Star Wars geeks, so we had to get some love for you in our 2011 Holiday Gift Guide. As you know, there are enough Star Wars books out there--enough to line the walls of the Jedi Academy. But these...these are a collection by J.W. Rinzler, executive editor at LucasFilm, where he's brought together amazing content from all six films. Yes, that includes original sketches of the Death Star. This is enough to make any fan tingle with glee. The set normally sells for $500, but you can get it on Amazon for $450, a 10% discount.
© Gear Live Inc. – User-posted content, unless source is quoted, is licensed under a Creative Commons Public Domain License. Gear Live graphics, logos, designs, page headers, button icons, videos, articles, blogs, forums, scripts and other service names are the trademarks of Gear Live Inc.