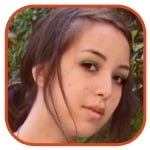 Posted by Robin Paulson Categories: Celebrities, Editorials, Fashion Designers, Fashion Shows, Health & Beauty, Models, News,
—Louis Vuitton models walked down the catwalk with temporary tattoos from artist Scott Campbell. Ed Hardy much?
—Actress Jessica Alba has completed her good deed of the week, swaying a 21 year-old Chinese woman from getting plastic surgery to look like her, in hopes of winning her ex-boyfriend back.
—Burberry's Fall/Winter 2010 ad campaign has hit the interwebs. The photos star a beautiful and British blend of models and musicians. Great, another reason to be jealous of not being British.
—After the critical success of his directorial debut, it's no wonder that Tom Ford is taking on a second film. Unfortunately, he's not letting any details slip just yet.
—Emma Watson attended the Glastonbury Music Festival looking somewhat stylish. I'm loving her Louis Vuitton corset, but not necessarily agreeing with her choice in blue jean shorts.
Click to continue reading Items Du Jour: Jessica Alba Saves the Day, Tom Ford Confirms Next Film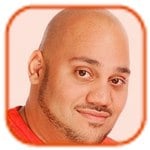 Posted by Andru Edwards Categories: Celebrities, News, Sales,
A dress worn by Marilyn Monroe in Gentlemen Prefer Blondes has sold for $314,000 at an auction.
The pink satin gown - which was worn by Marilyn as she performed classic number "Diamonds Are a Girl's Best Friend" had only been expected to reach $250,000 in the sale, which saw 1,500 items go under the hammer. Also up for auction was the hat worn by the Wicked Witch of the West in The Wizard of Oz, which took $200,000 - having only been estimated at $145,000.
The bottomless bag used by Julie Andrews in Disney's Mary Poppins took $95,000, despite an estimated price of just $11,000.
Other items at the Profiles in History Auction - which took place in Los Angeles from June 10 to 12 - included the scissor hands worn by Johnny Depp in Edward Scissorhands and the face of the alien Balok in Star Trek: The Original Series, which reached $70,000.
Last year a bra belonging to Marilyn was sold at auction for $5,000.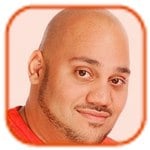 Posted by Andru Edwards Categories: Fashion Designers, News, Rumors,
Valentino believes he owes his fashion career to Jackie Kennedy.
In new movie Valentino: The Last Emperor - a documentary on the style guru's fashion empire - the hot-headed Italian admits his success was down to president John Kennedy's stylish wife wearing his clothes in the 60s. The coveted designer - real name Valentino Garavani - said, "She was the lady who made Valentino, and I made hundreds of dresses for her."
The 78-year-old icon - who stepped down as the fashion house's creative director two years ago - also admits his favorite creation was the famous black and white gown worn by Julia Roberts when she picked up her Best Actress Oscar in 2001.
"I saw it on TV. If movie stars love your clothes, that's very important to me."
According to the Daily Telegraph newspaper, the film also highlights Valentino's eccentric and lavish lifestyle. Shot two years before he left the fashion house in 2008 after 45 years, the fly-on-the-wall film documents the legendary fashion designer's six luxury homes, 150-foor yacht and five pet pugs. It also features his famous temper - which he admits he doesn't care fans seeing - because it has made him who he is.
Click to continue reading Valentino Thanks Jackie Kennedy For Success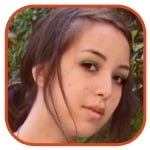 Posted by Robin Paulson Categories: Celebrities, Editorials, Fashion Designers, Hairstyles, Health & Beauty, Models, News, Sales, Site Announcements,
—Country-pop singer Taylor Swift strikes a pose on the cover of July's Marie Claire. For once, she isn't wearing a sparkling, glitter-happy dress.
—Those who have thought that women larger than size 6 can't look good in a bathing suit have been put to shame: French Marie Claire is making huge waves with their June issue, which features plus-sized models in a swimsuit editorial.
—Apparently Miley Cyrus isn't the only Disney star who needs lessons in stylish shoe walking. Vanessa Hudgens nearly took a fall from walking in her ankle boots.
—Fashion blogger BryanBoy alerted the internet and his Twitter followers about a Swedish threesome he was involved in. More proof that bloggers can have interesting and scandalous lives.
—Twilight actress and paparazzi target Kristen Stewart was seen promoting Eclipse in Seoul, South Korea with extra-long hair extensions. After her post-The Runaways mullet debacle, I'm relieved to see her do something to her hair for a change.
Click to continue reading Items Du Jour: Taylor Swift Stops Sparkling, BryanBoy Alerts Twitter of Threesome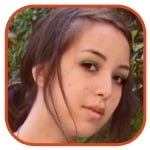 Posted by Robin Paulson Categories: Celebrities, Editorials, Fashion Designers, Health & Beauty, News,
—Claudia Schiffer and Karl Lagerfeld team up for the zillionth time to honor German magazine Stern Fotografie's 60th issue. Oh, and Claudia is on six different covers, two of which she is a different ethnicity and one of which she happens to portray a man. Those crazy Germans!
—Givenchy truly must have magical powers: Facebook trashing mother and sometimes lesbian lover to Kate Moss, Courtney Love, was seen at a MOMA event hosted by the fashion house looking like an A-list starlet!
—Wannabe-sex symbol Miley Cyrus showcased her stomach at a recent concert in Portugal over the weekend, sporting half a Cheap Trick t-shirt and entirely too many belts that served no purpose for her hot pants. Has no one pointed out to her that she looks like a trashy, bad mess?
—Cameron Diaz covers British Vogue, where she states that humans need sex and that "it's what we're here to do."
—Philip Treacy has thrown his hat in the ring for Brad Pitt to portray him in the Isabella Blow biopic: "Acting isn't my forte. If I could pick anyone I'd run with Brad Pitt but it's wishful thinking and perhaps not very likely I know."
Click to continue reading Items Du Jour: Courtney Love Cleans Up, Philip Treacy Wants Brad Pitt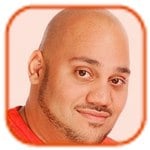 Posted by Andru Edwards Categories: Celebrities, Fashion Designers, News, Rumors, Women,
Upon completing his foray into film, Tom Ford is now venturing into womenswear.
The designer has reportedly started recruiting accessories specialists and is putting together a design team for a return to the ladies clothing market, his first foray into the area under his own name. Tom confirmed his intentions to move back toward womenswear last year, saying in October, "Financing is extremely expensive right now, so if we find financing in the right situation we'll be able to start a women's collection soon. If we don't, we may have to wait a while."
He warned, however, the project would take over a year to complete, adding, "It will take me 18 months when I start, because I have to hire the team, find the factories, put everything together and then get the stores ready so there's a place for these clothes."
Meanwhile, Tom - who has previously worked for Gucci and Yves Saint Laurent - dressed Oscars hosts Steve Martin and Alec Baldwin for last night's ceremony, which included a costume changed for Alec from a single-breasted tuxedo with grosgrain peak lapels, white pique front shirts and black grosgrain cummerbunds and bow ties to a navy blue, single-breasted tuxedo with a grosgrain peak lapel.
Colin Firth - who starred in Tom's directorial debut film A Single Man for which he was nominated for the Best Actor award - was also dressed by the designer at the Oscars.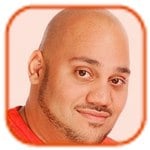 Posted by Andru Edwards Categories: Celebrities, News, Sales, Women, Outerwear, Hoodies, Jackets & Coats,
A Twilight-inspired clothing range is being launched.
American fashion label BB Dakota is creating the line after one of its jackets was used in the vampire film. The canvas coat, worn by Kristen Stewart's character Bella during a romantic scene with Robert Pattinson's Edward Cullen, was not supposed to be used at all.
Click to continue reading Twilight Inspires Clothing Line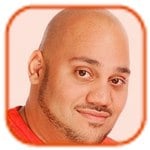 Posted by Andru Edwards Categories: Celebrities, Fashion Designers, News,
Not that she's been much of a fashion police target, Eva Green never regrets an outfit.
The Casino Royale actress - who is known for her sexy dress sense - doesn't believe in worrying about clothes she has previously worn as "it's simply not worth it." Discussing her wardrobe and style, Eva said, "I never regret anything I wear - it's simply not worth it. When I don't know what to wear, I put on skinny black jeans and an oversized cashmere jumper - preferably from Donna Karen. If I can face it, I'll put on heels."
While she loves clothes, her favorite it is a black leather Dior bag and never leaves home without it. She added, "It has my initials on it which makes it extra special. I take it everywhere; it's my Mary Poppins bag."
The 29-year-old beauty also revealed Marlene Dietrich is her style icon: "She was so feminine but at the same time, still strong. I'm crazy about that everyday 30s look. I loved all the costumes in my new film Cracks. I wore beautiful high-waisted trouser suits, headscarves and gorgeous printed silks. The costume designer Alison Byrne is a genius."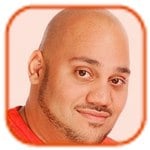 Posted by Andru Edwards Categories: Models, News, Rumors,
Lily Cole is fed up of modeling.
The 21-year-old beauty wants to veer away from the fashion and beauty industry and instead plans to spend the rest of her working days focusing on her acting career.
"I'd like to act and not really model so much. I wouldn't want to treat acting as a convenient thing to do now and again. I've been doing modeling for years and I feel like I've taken out of it what I need to and I'm ready for new things."
Click to continue reading Catwalks May Lose Lily Cole to the Big Screen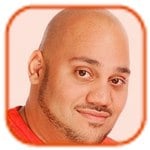 Posted by Andru Edwards Categories: Fashion Designers, News, Rumors,
Dolce and Gabbana admit starring in Nine was a "dream come true."
Prestigious fashion designers Domenico Dolce and Stefano Gabbana - who make a brief appearance in the romantic musical movie - were desperate to work on the project inspired by Italian firm director Federico Fellini because he is a movie "maestro."
"We wanted so much to be part of this project! Federico Fellini has always been one of our greatest sources of inspiration, one of the most important Italian directors. For us, being part of a movie inspired by the work of the maestro is like a dream come true."
Despite only appearing on-screen for a short while, the designing duo were thrilled to work on the celebrity-filled film, which stars Marion Cotillard, Penelope Cruz, Judi Dench, Fergie, Kate Hudson, Nicole Kidman, Sophia Loren and Daniel Day-Lewis.
They added to People, "Rob Marshall did an amazing work and the cast is amazing! He was able to put together the most beautiful and talented actresses of various generations and great actors. We couldn't be more happy to be chosen, even if for a short appearance."
© Gear Live Inc. – User-posted content, unless source is quoted, is licensed under a Creative Commons Public Domain License. Gear Live graphics, logos, designs, page headers, button icons, videos, articles, blogs, forums, scripts and other service names are the trademarks of Gear Live Inc.