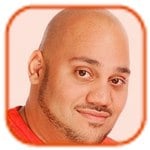 Posted by Andru Edwards Categories: Broadband, Corporate News, Google, Home Entertainment, Internet,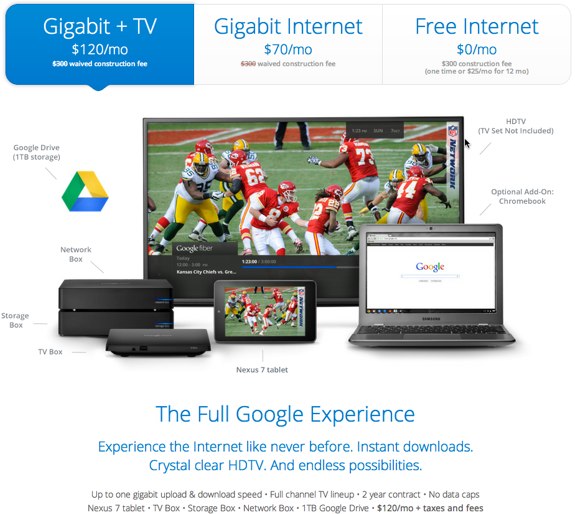 Today Google finally took the wraps off of its long-awaited Google Fiber service. Focusing on Kansas City, Google Fiber is both an Internet service and television service, and Google showed off just how awesome the service will be.
First, the Internet speeds. Google Fiber provides gigabit speeds both up and down the pipe. That's 1000/1000 Mbps (which makes our 35/35 connection look atrocious.) The company detailed how far behind the USA is in terms of speed and pricing, and is looking to invoke some major change. Google Fiber Internet will also come with 1TB of Google Drive cloud storage, and there will be no bandwidth caps or overage fees. But that's not all…
Click to continue reading Google Fiber to bring 1000 Mbps speeds, TV, free Internet to Kansas City
Read More

| Google Fiber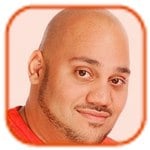 Posted by Andru Edwards Categories: Broadband, Google, Internet, Videos,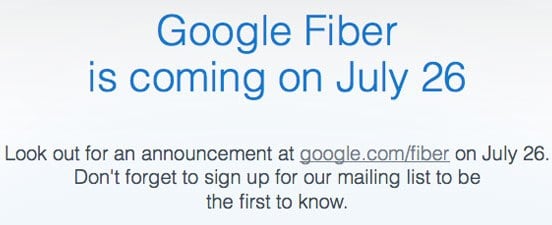 It's been a long road since the time that the ambitious Google Fiber initiative was announced, but a little over two years later, and the product is ready to launch. This morning Google announced that Kansas City will be set to go live with super-fast Gigabit Internet speeds on July 26th, and we are very green with envy.
Click to continue reading Google Fiber to launch in Kansas City on July 26
Read More

| Google Fiber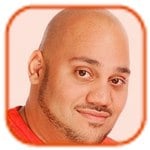 Posted by Andru Edwards Categories: Broadband, Corporate News, Hot Deals,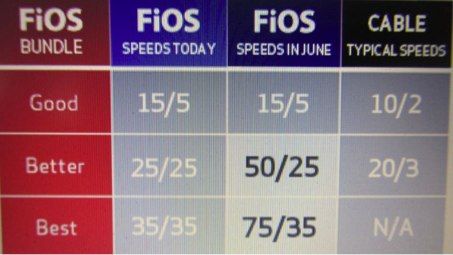 Looks like Verizon FiOS is about to get a whole lot faster. According to Broadband Reports, the current broadband symmetrical 25/25 Mbps tier will soon be changed to 50/25, while users on the 35/35 symmetrical tier will have their speeds upgraded to a whopping 75/35. The new 50/25 and 75/35 tiers will be available in all Verizon FiOS markets regardless of if the area is on GPON or BPON, and the changes should appear sometime around June 18. If you're a current customer, you may need to call in to get provisioned for the higher speed tier, but it shouldn't cost you anything extra.
Read More

| Broadband Reports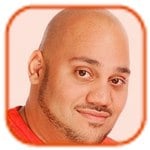 Posted by Andru Edwards Categories: Corporate News, Home Entertainment, Internet,

Frontier Communications has officially acquired all Verizon and Verizon Fios wireline assets in Arizona, Idaho, Illinois, Indiana, Michigan, Nevada, North Carolina, Ohio, Oregon, South Carolina, Washington, West Virginia and Wisconsin. They've also acquired several of Verizon's exchanges in California, including those bordering Arizona, Nevada, and Oregon. Customers in those regions have been told they would get the same level of service that they've been paying for, but as it turns out, it's simply not true. We did some digging, and we've found that Frontier customers have completely lost access to the following services, with no Frontier equivalent being offered:
Verizon TV Central
Online TV Listings
Remote DVR Access Online
FiOS Mobile Remote
FiOS TV Online
HBO Go access
Epix Online access
We are going to try and get word from Frontier as it pertains to the feature loss experienced by customers in the acquisition, since it seems like there's a lot lost. Service level has decreased, but prices are certainly remaining the same.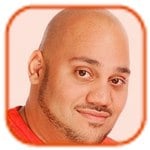 Posted by Andru Edwards Categories: Features, HDTV, Home Entertainment, Internet,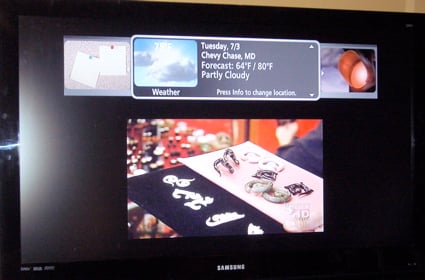 Earlier we posted a fairly in-depth piece looking at some of the upcoming FiOS TV features, but we figured some of you might just be interested in this juicy tidbit. We know a bunch of you are addicted to Twitter and/or Facebook, and if you are a Verizon FiOS TV subscriber, you'll be interested to know that both are going to be integrated into your television viewing experience by way of widgets.
The Twitter integration is particularly cool, as the widget will give you a look at what people are saying about the show you are currently watching. Could be fun for sports, or reality shows. Not so much for Keeping Up with the Kardashians (hat tip to Jason on that one.)
We have no timeline for when the widgets will be pushed out, but we do know that they are currently in beta.
[Image credit: Zatz Not Funny]
Read More

| Upcoming FiOS TV features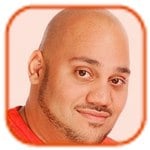 Posted by Andru Edwards Categories: Broadband, Corporate News, Internet,
If you're in Reno and you use AT&T as your broadband Internet provider, you're now unfortunately the latest victim of this whole capped bandwidth nonsense that seems to be taking hold across the US. It started when Comcast implemented a 250GB per month cap on October 1. Now word has hit that metered billing of between 20-150GB per month is going to be tested in Reno on AT&T's DSL network. If you are a new customer who'll be apart of the trial, depending on the speed tier you choose, you'll get a cap somewhere between 20 and 150 gigabytes per month. If you're an existing customer, you'll be chosen to be a part of the trial if your monthly bandwidth happens to exceed 150GB in a month.
The trend is something we are vehemently against, so I figured I'd ask one of the Verizon PR reps that I know on Twitter, Kevin Laverty, if we should expect a similar announcement from Verizon, after another Verizon rep said no. His answer:
That's an affirmative - Verizon has no plans to cap bandwidth on either its FiOS or High Speed Internet/DSL services.
It doesn't get much clearer than that. It'll be a nice bullet-point for Verizon if they can say that FiOS is not only faster, but also is completely uncapped as far as usage goes.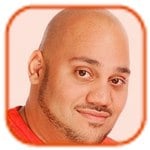 Posted by Andru Edwards Categories: Broadband, Features, HDTV, Home Entertainment, Internet,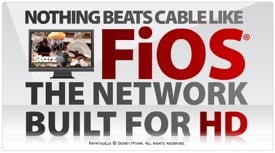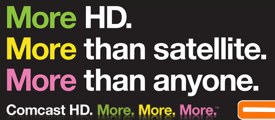 Ten days ago, Verizon FiOS TV officially launched here in Washington state. I was actually invited to speak at the launch event that took place that day, alongside Verizon representatives, and local government officials. I was specifically chosen as a case study of just how good FiOS is, since I literally moved specifically because Comcast was way too slow for the things we expected out of our Internet connection here at Gear Live HQ. It was an event meant to talk up the advantages of FiOS over cable (specifically, Comcast, in this area). Obviously, with FiOS looming over their territory, Comcast went into damage control mode to combat Verizon's claims that they were the best option for Internet and television services. We were sent both the FiOS press release and the Comcast press release, and we figured we would respond to the claims of each, point-by-point.
For some background, we've been Comcast customers for over six years, for both Internet and television services. When we moved for FiOS 15 months ago, Comcast was still our cable television provider. As of today, I am a FiOS customer for both Internet and television, and as of 10 days ago, am no longer a Comcast customer. Now, on with the comparisons.
Click to continue reading Verizon FiOS vs. Comcast: Feature-by-feature
Posted by Kate McQuown Categories: Dinner, Holiday Cooking, Kosher Cooking, Recipes, Salad, Vegan, Vegetables, Vegetarian, North Africa, Frying,
Rosh Hashanah started on Friday night this year, so make-ahead dishes are essential to the cook's sanity. The previously posted beet salad keeps for days, and so does today's Moroccan Beet Green Salad, though the flavoring strengthens a bit after 3 days or so (not that strong flavor bothers me!) Beets still attached to their greens seem fresher, and the greens are a powerhouse of vitamins A and C, iron, potassium, and calcium, plus fiber. Properly cooked and seasoned, greens are swooningly delicious, yet even a huge serving is low calorie. In order to provide those huge servings, I usually buy extra spinach (this year buy in a bunch, not a bag, or buy a bunch of Swiss chard instead) and mix both greens together. This salad's lemony spiciness complements the holiday's rich meat and chicken main dishes.
Click to continue reading Moroccan Beet Green Salad Recipe
© Gear Live Inc. – User-posted content, unless source is quoted, is licensed under a Creative Commons Public Domain License. Gear Live graphics, logos, designs, page headers, button icons, videos, articles, blogs, forums, scripts and other service names are the trademarks of Gear Live Inc.