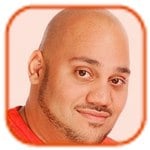 Posted by Andru Edwards Categories:
We've been working on a way to recognize you readers who participate here on our network of sites at Gear Live, and we are happy to announce the launch of Gear Live Points. In a nutshell, Points are awarded to users whenever they take any sort of interactive action on Gear Live. We think it's a fun way to spice up your daily visits to the site.
You earn points for all the following actions:
Becoming a member: 100 points
Upload a member photo: 50 points
Choose or upload an avatar: 25 points
Posting a blog comment: 1 point
Posting a gallery comment: 1 point
Assign a forum signature: 10 points
Posting a forum topic: 2 points
Posting a forum reply: 1 point
Receiving a forum reply: 1 point
Vote in a poll: 3 points
You must be logged in to earn points, and you can see the total amount of points you've earned right at the top of all pages. We are coming up with some cool things you will be able to do with your points, so stay tuned for that.
To kick off the launch of Gear Live Points, we are running a contest - our HP HDX Dragon giveaway. Good luck to all participants!
NOTE: Those found abusing Gear Live Points (like posting excessive comments/forum posts that don't say anything or contribute to the conversation) will suffer a loss of points. This policy is at Gear Live's sole discretion.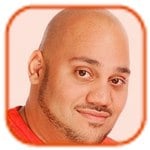 Posted by Andru Edwards Categories: Apple, Features, PC / Laptop, Product Reviews, Wireless / WiFi
First things first - the MacBook Air took no one by surprise. We all knew, based on the reports churning out of the rumor mill, that Apple had a subnotebook up their sleeve, and all signs were pointing at MacWorld 2008 for it's introduction to the world. Heck, even the name of the product got out there before Steve got a chance to announce it at the event. Of course, that wasn't the only thing that leaked before MacWorld 2008, as we got our hands on the iPhone 1.1.3 firmware weeks before it was officially announced.
What we didn't know was how the Air would look. When Steve pulled the computer out of manila envelope, everyone was wowed. The MacBook Air is thin. T-H-I-N. At it's smallest point, the Air is just 0.16 inches thin. That is thinner than both the iPhone and iPod touch. The larger side is just 0.76 inches. Again, tiny. See for yourself in our MacBook Air unboxing gallery.
As for the rest of the specs, the Air is the same brushed aluminum color that you will find on the MacBook Pro line, and is available in 1.6GHz and 1.8GHz Core 2 Duo speeds. Both models come with 2GB of non-upgradable RAM, 802.11a/b/g/n Wi-Fi, a 13.3-inch widescreen LED-backlit display, and Bluetooth 2.1. As far as ports go, you will only find one micro-DVI, one USB, and one audio out jack. That's it. As for storage, this is where the major choice comes in. You can choose between an 80 GB 4200 RPM ATA hard drive, or a 64 GB SSD (solid-state flash drive). We got our hands on the SSD version of the MacBook Air.
We give you our thoughts on the SSD-based MacBook Air in our full review.
Click to continue reading MacBook Air SSD review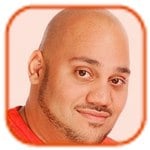 Posted by Andru Edwards Categories: Apple, Cell Phones, Features, Handhelds, Portable Audio / Video
EDIT: We have posted Batch Two of our iPhone 1.1.3 Q&A.
UPDATE: In case you thought this was fake, Steve Jobs just confirmed that our 1.1.3 coverage is real in his MacWorld 2008 keynote.
After posting our iPhone 1.1.3 coverage (if you missed it, here is our iPhone 1.1.3 firmware video and iPhone 1.1.3 photo gallery), we started asking you all to submit your questions to us. We set up a dedicated iPhone 1.1.3 Q&A thread on our forums, and got quite a response. We figured we'd better start pumping out some answers, so here goes. Meantime, leave us your 1.1.3 questions, mkay?:
Does 1.1.3 seem more stable than previous versions of the iPhone software? Also, can you please provide a more in-depth look at the new Google Maps? In addition, can you please explain how the iPhone creates an icon for the Safari bookmarks (for the home screen)? Does it automatically take a snapshot of the top-left corner of the website? (Asked here)
I guess you can say it feels more stable in some cases - but then again, it did crash once in our video. Certainly feels more complete.I am not sure how much more in-depth we can go with the Maps app, as we showed all the new functionality in the video. Lastly, the iPhone takes a snapshot of the left side of your screen to create the bookmark icon. So if you zoomed into the bottom-right of a website, the snapshot would be of the left side of the bottom right. Make sense?
Do you see these changes as a preview of what's to come in February with the release of the SDK? (Asked here)
I am sure a lot of the changes that are in place in the 1.1.3 firmware are in preparation for the SDK. I am also sure there are under-the-hod changes that are less obvious that we don't even know about yet.
Click to continue reading iPhone 1.1.3 Q&A: Batch One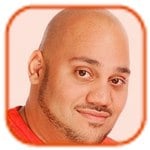 Posted by Andru Edwards Categories: Accessories, Apple, Cell Phones, Features, Software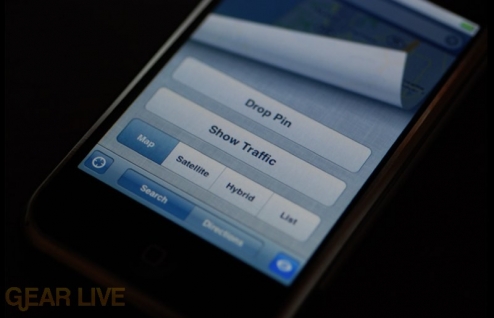 UPDATE: In case you thought this was fake, Steve Jobs just confirmed that our 1.1.3 coverage is real in his MacWorld 2008 keynote.
Looks like the soon-to-be-released iPhone firmware 1.1.3 has quite a few surprises. We were able to get a look at it, and here is what we found:
The ability to send an SMS message to multiple people is now there
Google Maps application can now pinpoint your location using cell tower triangulation
Google Maps can now display the Hybrid map view
You can now drag and drop application icons on your home screen
The home screen supports pagination
You can now add web bookmarks to your home screen
That is all we have found for now. We also know that is you used AnySIM to unlock your phone, you can expect the 1.1.3 update to brick it. Good times. Take a look at our iPhone Firmware 1.1.3 Gallery for a photo tour of the new stuff. By the way, if you are looking for an excellent program to create custom ringtones for your iPhone, check out iPhone RingToneMaker.
EDIT: We are answering your iPhone 1.1.3 questions! Check out our first batch of iPhone 1.1.3 answers here.
Read More

| iPhone 1.1.3 Feature Gallery

Google has just announced some behind the scenes code changes to Gmail and other Google applications aimed at enabling great new information services in the near future. The new version of Gmail is rolling out to all users within the next few weeks, and brings a significant re-architecture to both their back end servers as well as the client side JavaScript.
The new JavaScript will make email pre-load in the background for faster access, unify the Gmail and Pages HTML editor boxes, provide richer keyboard shortcut support, and introduce a better contacts manager. While these might seem like minor features, Google promises that the upgrades will make it easier to roll out future (and as of yet unannounced) functionality, so keep your eyes peeled for a bigger, better Gmail 2.0 just around the corner.
Read More

| Official Gmail Blog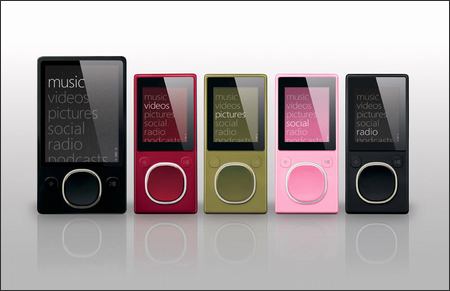 While Microsoft's first generation Zune hardly put up a fight against Apple's iPod juggernaut the soon to be released Zune 2 seems to have a much better chance of gaining a foothold in the market. Last 100 has posted their take on the top 5 things the new Zune got right - we agree with them for the most part, although they do seem to underscore the challenge Microsoft faces with the iPod Touch, iPhone, and the rest of the iPhone line.
The new flash based Zunes do help widen their appeal, but Apple has anDAP available in $50 price increments from $79 all the way up to $400 - something to fit everyone's budget and needs. Apple has also beat Microsoft to the punch on mobile song purchase, but the new improvements to the Zune store shows that Microsoft is gaining momentum to catch them on features.
All in all, the Zune 2 has a chance with it's bevy of new features. With the goal of helping the brand Microsoft is also smartly planning to release a firmware update for the 1st generation Zune that will include all of the new features. Now might be a good time to pick up a Zune on the cheap if you don't mind slightly older hardware but are interested in the new store or social networking features.
Read More

| Last 100


Posted by Sparky Categories: Apple, Cell Phones, Music, Software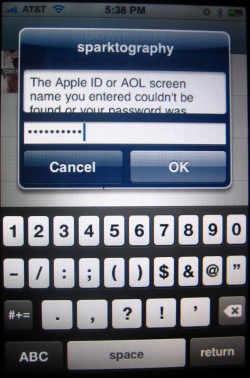 Yesterday morning brought Apple's iPhone Update version 1.1.1 which included a bevy of new features including the slick new WiFi music store for the iPod Touch and the iPhone. The WiFi music store lets users purchase songs on-the-go using any WiFi hotspot which essentially puts the entire multi-million track library of iTunes in your pocket - perfect for a quick impulse buy from time to time.
Unfortunately not all users are able to get the shiny new storefront to work. Several of the iPhone owning editors at Gear Live were able to update their iPhone and use the WiFi music store successfully - I was not. Worse yet I don't appear to be alone as other users have reported similar problems on the internet. Click through the jump for full details on why the iTunes WiFi music store isn't working for us.
Click to continue reading Apples iTunes WiFi Music Store: trouble in paradise?

Posted by Paul Hamilton Categories: Activision, Nintendo DS, PlayStation 2, PlayStation 3, Sports, Wii, Xbox 360
Following close behind EA's demo for new blood competitor Skate, Activision is dropping a demo of Tony Hawk's Proving Ground onto the Xbox Live Marketplace today.
Proving Ground is supposed to challenge Skate with enhanced customization features, especially centered around making videos, and plenty of refinements to the online experience like seamless solo to multiplayer transitions. They're also throwing in a nail-the-grab feature to compliment the popular nail-the-trick mode from last year's Project 8 entry and multiple career paths. There is no firm release date set, but the game is expected to hit store shelves for most current platforms sometime in October.
Read More

| Team Xbox


Posted by Paul Hamilton Categories: Driving, Internet, Nintendo, Nintendo DS, Wii
Nintendo's popular arcadey racing game, Mario Kart is inevitably coming to the Wii. When it does, a blurb clipped from the Official Nintendo Magazine UK says it will support 16 players in the popular battle mode.
Mario Kart DS solidified the WiFi features of the handheld unit and it's quite possible that the Wii version is being positioned to do the same.
As with earlier versions the Wii Mario Kart will include updated versions of older tracks (in this case Wii translations of DS tracks) as well as all new racing locations. Mario Kart for the Wii is scheduled to be released next spring.
Read More

| Go Nintendo via Evil Avatar

Posted by Paul Hamilton Categories: Music, Nintendo, Wii
Despite Nintendo packaging the Wii as an internet-ready and capable device, they seem to still drag their feet whenever it comes to online gaming. The latest evidence of this is the eerie quiet surrounding the online features of the upcoming Guitar Hero III, broken by The Bits Bytes Pixels and Sprites when they contacted a Red Octane PR specialist, Bryan Lam about what Guitar Hero III will be like online with the Wii. He distressingly told BBPS, "We're working closely with Nintendo for an online solution, though at the moment we're unable to confirm the status of the online multi-player."
Considering the other GHIII versions are all set to have online modes and there ought not to be any technical hurdles, this can really only mean Nintendo is having a hard time letting go of the secret to their ultimate online strategy which is so secret not even the consumers can figure out what it is. Online versus and co-op modes may be bad enough as possible omissions from the Wii version, but a follow-up from BBPS suggests that the same hurdles exist for downloadable content as well. While it's difficult to determine why Nintendo would want to feature-deprive third party developers from online action, it's even less comprehensible why they would cut off money-making endeavors like song packs as well.
Read More

| The Bits Bytes Pixels and Sprites via 4 Color Rebellion
© Gear Live Inc. – User-posted content, unless source is quoted, is licensed under a Creative Commons Public Domain License. Gear Live graphics, logos, designs, page headers, button icons, videos, articles, blogs, forums, scripts and other service names are the trademarks of Gear Live Inc.