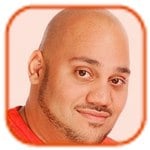 Posted by Andru Edwards Categories: Features, HDTV, Home Entertainment, PC / Laptop, Videos,
Check out out HTPC on a Budget series and join us in building a great HTPC for under $1,000.
In our quest to build a great HTPC on a budget, one thing we need to think about is the hardware and software we are going to use to build and run everything. We are going to be really ambitious here, scouring deal and coupon sites to find great hardware and software at even greater prices. If you come across anything, feel free to leave a comment and let us know.
The first piece of hardware we are focusing on is a motherboard from MSI that integrates the "Maui" platform - the MSI K912GM-FIH. This is one of the biggest leaps forward in HTPC technology, and as such, we are going to build this machine around this board. In case we need to prove our case further, check out this video we did on the motherboard before its release:
Click to continue reading HTPC Building Series: Selecting our hardware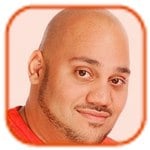 Posted by Andru Edwards Categories: Features, HDTV, Home Entertainment, PC / Laptop,
Check out out HTPC on a Budget series and join us in building a great HTPC for under $1,000.
Over the next few weeks, we are gonna be working on a special project that we hope you guys will get a kick out of. You see, as gadget enthusiasts, we know that we all love when technology can make our lives easier, or when it is just downright cool. However, recent developments in the economy are going to lead to a tightening of the budget (if it hasn't already), and we thought we'd try and see if we can build something awesome at a reasonable price. The task? We want to build a great home theater PC (HTPC), made with great parts, for under $1000 USD. You can follow our progress at our HTPC on a Budget page. Or, if you're too lazy to hit that link, here's a list of topics:
So, what are the goals of our HTPC project? Well, besides the aforementioned $1,000 limit, we have a few other things we want out of it. First, we want it to remain fairly quiet. After all, this thing is going to be use to watch movies and television. We don't need any extra fan noise coming from it. Secondly, we want it to put out a high definition signal, with connections that use today's technology. Ideally, that means it will have an HDMI out port, so we can get both high definition and surround sound out of this thing.
Click to continue reading HTPC Series: Let's build a budget HTPC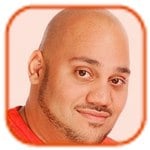 Posted by Andru Edwards Categories: Apple, Features, Music, Software,
Earlier today during the MacWorld 2009 keynote, Apple announced that the iTunes Store was on the way to completely dropping DRM. As of today, 8,000,000 of the 10,000,000 tracks are now available as DRM-free iTunes Plus tracks, and that even includes music videos. We figured we'd give you a quick look at how you go about upgrading your library of purchased content.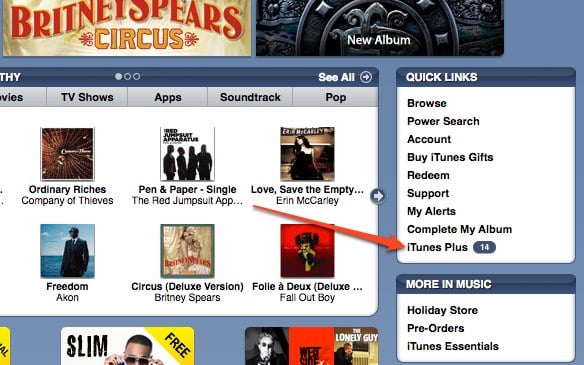 So the first thing you want to do is go to the iTunes Store, and look on the right-hand side. You'll see "iTunes Plus" as one of the links, with a number next to it. That number represents the number of pieces of content that you have available that can be upgraded. Click on that.
Click to continue reading How to upgrade your iTunes purchases to DRM-free iTunes Plus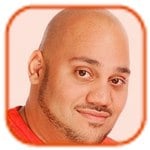 Posted by Andru Edwards Categories: Features, Microsoft, Software, Video Games,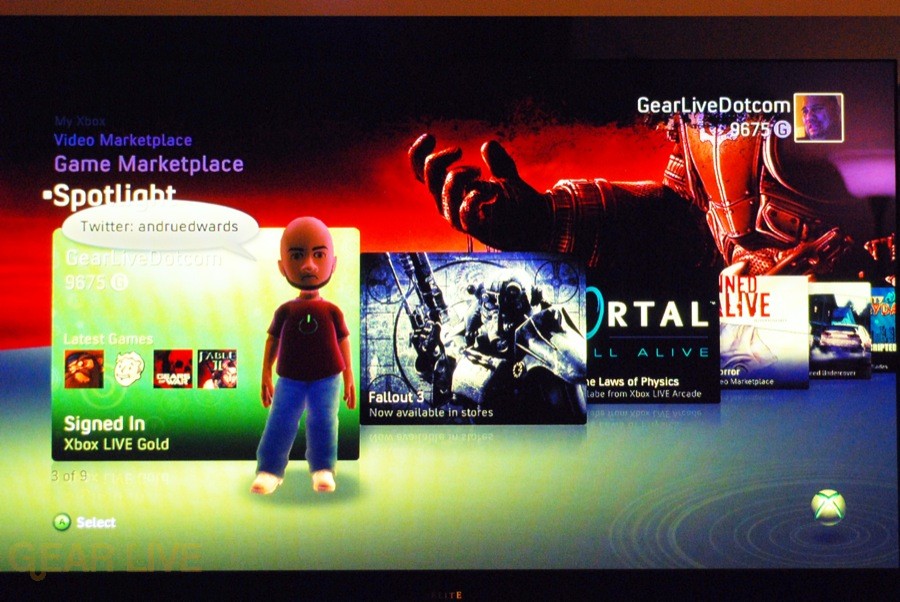 So, you know that nifty New Xbox Experience you've been hearing about all over the place? Well, our pals up in Redmond gave us the opportunity to grab the dashboard a few weeks before it becomes publicly available on November 19th. We have a bunch of info coming your way in the coming days (and, please, feel free to leave any questions on the forum and we will answer them all - seriously, ask away!). In the meantime, though, we thought we would take you through the setup process. After downloading the update (which takes a good, I dunno, 10 seconds), your Xbox 360 will reboot, load the new firmware, and hit you with a high impact video before dumping you into the new dashboard. It really is all sorts of fancy. We've created a New Xbox Experience setup gallery with a bunch of pictures showing you the process of installing, setting up, creating your avatar, and browsing around the new interface. Go ahead and take a look, and don't forget, leave your questions here.
Read More

| New Xbox Experience Gallery
Gallery:

Posted by Alex Lifschitz Categories: Culture, Editorial, Hardware, Nintendo, Nintendo DS, Portable/Mobile,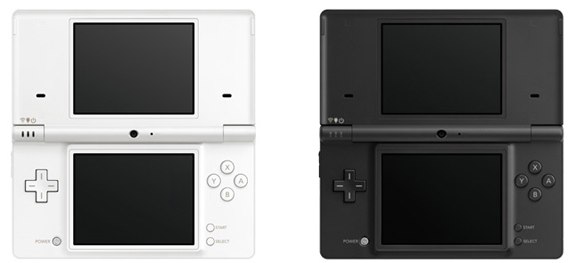 So, as we've already reported, Nintendo has announced the DSi, a spiffy new iteration of the DS franchise. There's the larger screens, smaller profile, music playback, SD card slot…But what's got everybody in a kerfuffle about it is the 3MP camera embedded in the system, both on the top and between the screens. The burning question now is what exactly Nintendo plans to do with the system, and how they're going to integrate the features. So, if you want some uninformed opinion about the possibilities and future of the DSi, kindly hit the jump.
Click to continue reading Nintendo DSi: What does it mean for you?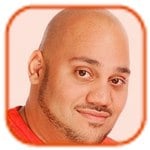 Posted by Andru Edwards Categories: Features, Home Entertainment,
Time for another one of our polls, this one being somewhat less polarizing than our last few. With things like next-generation game consoles, Blu-ray players, and the like, we are curious if you have a surround sound system that you use to get the most from your setup. Basically, we wanna know if you do, is it 5.1 or 7.1? Or do you keep it real with regular old stereo sound? Respond to the poll, but be sure to also hit us in the comments to share what kind of gear you're using, okay?

Posted by Nate True Categories: Cameras, Features, Portable Audio / Video, Product Reviews, Videos,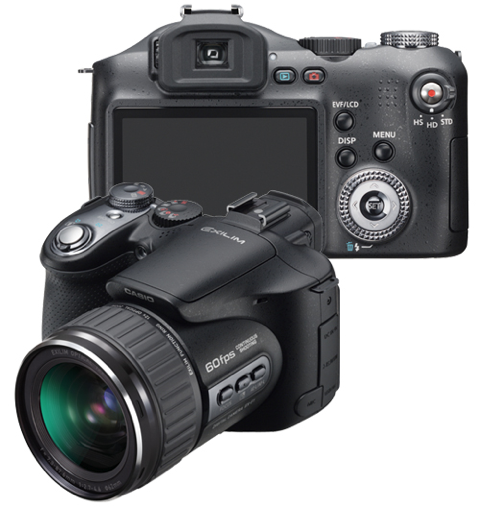 We've all marveled at super slow-motion footage on shows like MythBusters or on sites like CSU's slow-motion archive, and longed to shoot slow-motion footage of our own. Until earlier this year, however, the equipment to do so was horrendously expensive. Fortunately, Casio announced a revolutionary new consumer camera at the 2008 CES in January called the Exilim Pro EX-F1. It boasts video capture of up to 1200 frames per second (where normal video is around 30 frames per second) and at resolutions up to 1080i HD (though not at the same time).
We recently got our hands on an EX-F1 and we must say, we are impressed. Read on for the full in-depth review, including sample pictures and videos.
Click to continue reading Casio Exilim Pro EX-F1 High-Speed Digital Camera Review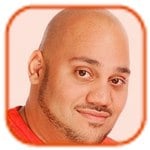 Posted by Andru Edwards Categories: Apple, Design, Features, PC / Laptop,
Earlier this morning we put up our Voodoo Envy 133 gallery, and once we glanced at our MacBook Air, we knew it was so on. It was time to put them head-to-head, in an epic battle of the world's thinnest notebook computers. So, we put together another gallery, where the MacBook Air and Voodoo Envy 133 sit side-by-side. We take pit them together from a few different angles. Now, the Envy 133 does take the victory for being the thinnest notebook computer - but the thin side of the MacBook Air is technically thinner than the uniform thickness of the Envy. Really, it all comes down to what OS you want to run, and if you don't care, then it comes down to form factor. Oh, and of course, the Envy 133 has way more ports (including HDMI) than the MacBook Air can even dream of having at this point.
Hit up our MacBook Air vs. Voodoo Envy 133 gallery for all the goods.
Read More

| MacBook Air vs. Voodoo Envy gallery
Gallery: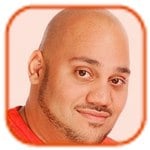 Posted by Andru Edwards Categories: Design, Features, PC / Laptop,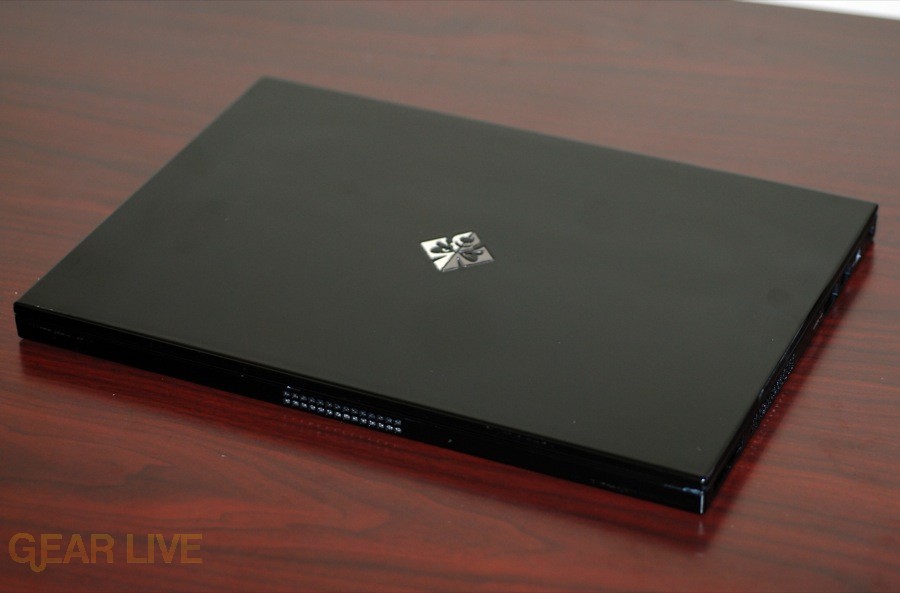 Everyone knows that thin is in, and HP is no exception, as their Voodoo line is about to drop the Voodoo Envy 133 notebook computer into their selling channels. What's so cool about this notebook? Well, it currently has the bragging rights of being the world's thinnest notebook. Yes, even thinner than the MacBook Air, and it even packs in more features than Apple's ultraportable as well. We've got a comparison gallery of the two devices coming to you later today, but first we wanted to push out a gallery dedicated to showing off the Envy 133. It is definitely a beautiful piece of machinery with lots of style packed in. Heck, even the keyboard keys look cool. So click on over to check out of Voodoo Envy 133 gallery.
EDIT: We just put up our MacBook Air vs. Voodoo Envy 133 photo gallery.
Read More

| Voodoo Envy 133 gallery
Gallery: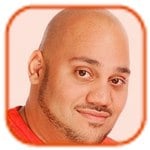 Posted by Andru Edwards Categories: Announcements, Apple, Cell Phones, Design, Features, Handhelds, Portable Audio / Video,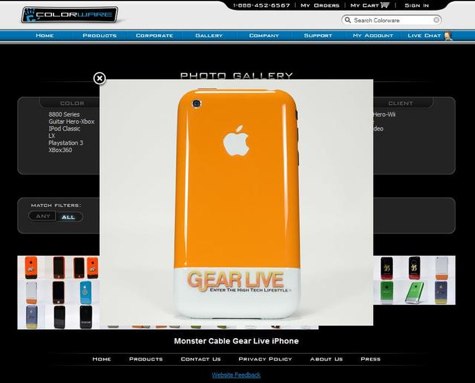 As Gear Live member x1xtomx1x discovered and shared with us on the forums today, the Gear Live iPhone that we are giving away is actually featured in the ColorWare gallery. Very nice find.
Remember, you are eligible to enter to win this customized iPhone. Check out the official rules to find out how.
© Gear Live Inc. – User-posted content, unless source is quoted, is licensed under a Creative Commons Public Domain License. Gear Live graphics, logos, designs, page headers, button icons, videos, articles, blogs, forums, scripts and other service names are the trademarks of Gear Live Inc.