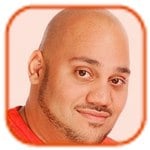 Posted by Andru Edwards Categories: Editorial, Features, PC / Laptop,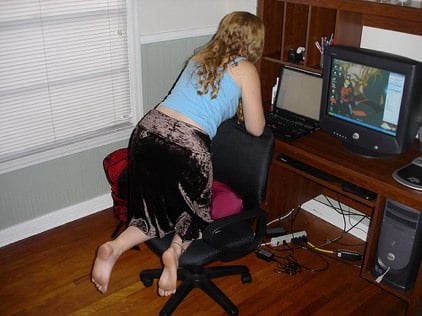 In this age of technology it seems that no sooner have you taken your brand spanking new machine out of its packaging than it is already defunct and obsolete thanks to a newer, sleeker, sexier model. However, there are some exceptionally old machines still out there and some exceptionally stubborn users who still think that Windows 95 is the height of technological evolution.
So, this one is for the obstinate hoarder of old technologies. If you find yourself nodding along knowingly to any of the below, it's time to treat yourself to a new machine.
Click to continue reading Friday Fun: 10 tell-tale signs you need to upgrade your computer

Posted by Alex Lifschitz Categories: Apple, Cell Phones, Editorial, Features, Handhelds, Rumors,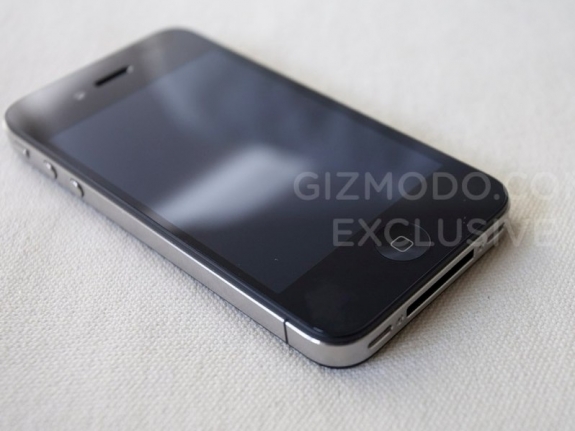 I'm a pretty crappy journalist.
I do it in my free time, and for the most part, I'm an opinions and hands-on writer. I don't go monstering around the nation's capital with a fedora and notepad, and I rarely find myself in a position where I have to probe into anything that matters past an arbitrary release date. I don't always fact check if I'm not making accusations.
But I know a scummy move when I see one. And Gizmodo's actions in the iPhone HD prototype debacle have been consistently unethical, unprofessional, and, yes, illegal.
It sucks. Gizmodo's parent company, Gawker Media, is home to a lot of great blogs and great people – people who seem to have some professional standards. But in the face of such reprehensible journalism, Gizmodo has been inexplicably wearing their tarnished reputation from this saga as if it were some kind of badge of pride. I'm sure they have lawyers going over every step of their story, but how someone in their legal or PR departments could have greenlit this is really beyond my comprehension.
Before I get into the ethical issues of yellow journalism, I think it's important we establish a fact pattern and what I hold to be the optimal course of actions they could have taken through this whole sordid affair. Join me while I use my rudimentary Google-fu to make my case against the actions of nearly all parties involved.
Click to continue reading Opinion: Apple, iPhone 4, and the Case against Gizmodo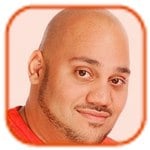 Posted by Andru Edwards Categories: Design, Handhelds, Product Reviews,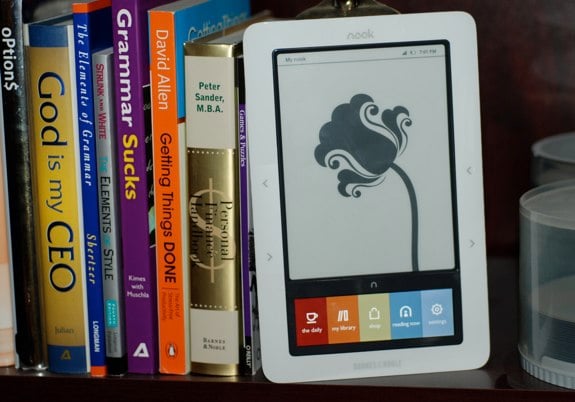 We've been anticipating the nook for about a month-and-a-half now, even since Barnes & Noble announced the nook back in October. Seeing a potential, real competitor to the Amazon Kindle sporting both an e-ink screen alongside a capacitive color LCD touchscreen just about made us drool. Oh, and it runs Google Android too, so, there's that whole thing. Well, we've finally got the Barnes & Noble nook into our hands, and we've done some testing, some reading, and some playing, all in the spirit of letting you know how the nook stands on its own, and how it compares to the Amazon Kindle. We think we've done that, and we invite you to continue reading for the full Gear Live nook review.
Click to continue reading Barnes & Noble nook review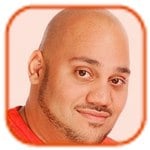 Posted by Andru Edwards Categories: Cell Phones, Features, Google, Handhelds, Product Reviews, Videos,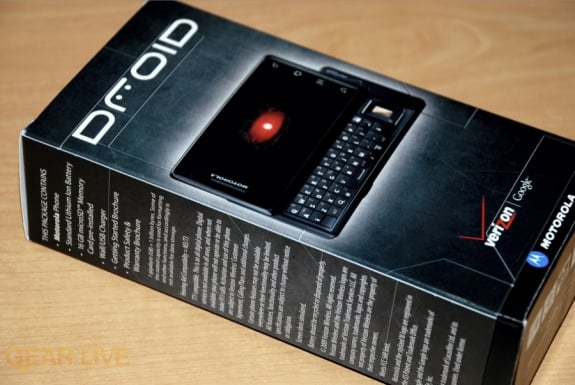 The Motorola DROID is a symbol of change, for a bunch of different reasons. The fact is, the DROID is a Motorola phone, exclusive to Verizon Wireless, and runs Android 2.0. There is major significance for each of those three bullet points, and that's not even getting into the actual device. In many ways, the DROID is something new for all three companies involved, which is likely why the three worked to closely together on getting the device just right. So the question is, did they succeed? We've had the device for about a week now, and we've been playing with it non-stop for the most part. We know what you're probably wondering—how does the DROID stand up to the iPhone? Is Android 2.0 actually better than what we've seen from the platform on other devices? Does the Verizon network really make a difference?
We've got all the answers for you in our Motorola DROID review, so sit back, and read on for our take.
Click to continue reading Motorola DROID review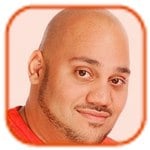 Posted by Andru Edwards Categories: Apple, Features, Galleries, Portable Audio,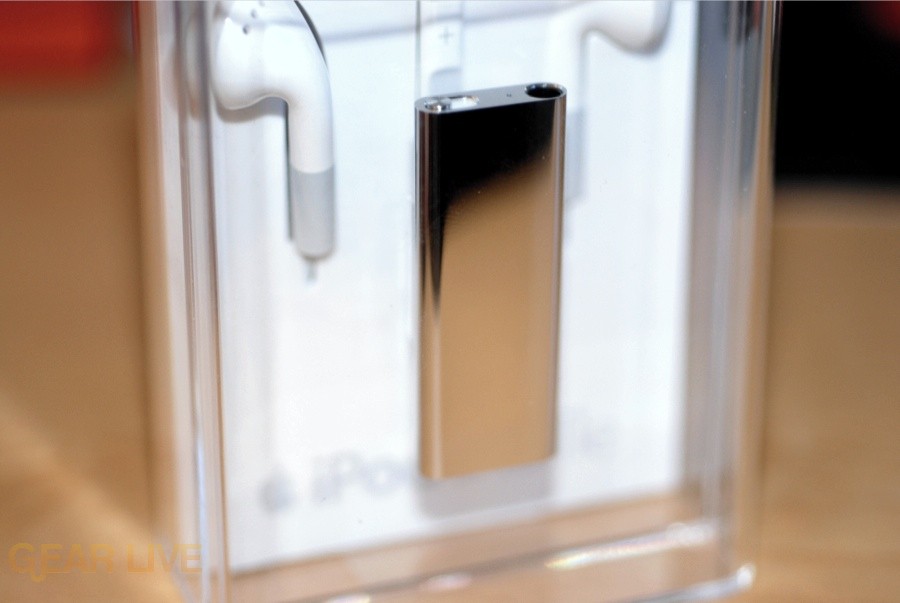 You know that new iPod shuffle that Apple was gushing over during their "It's Only Rock and Roll" event? We were able to get our hands on one of the stainless steel beauties, and have given it our gallery treatment. If you're interested in an inexpensive iPod that can hold a couple thousand songs and keeps a low profile, this might be the one for you. Check it out, it's definitely slick.
Read More

| iPod shuffle Special Edition gallery
Gallery: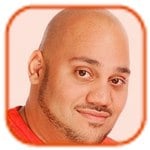 Posted by Andru Edwards Categories: Editorial, Features, Home Entertainment, Microsoft, Music, Video Games,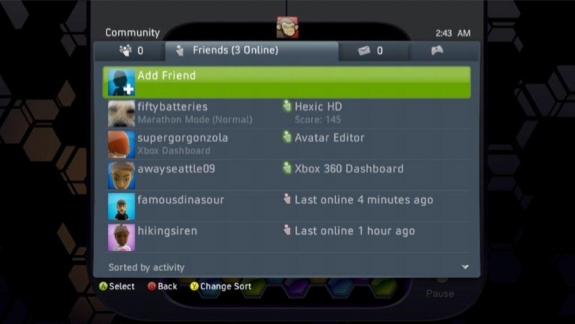 Okay, I've had enough of the Xbox Live friend limit that Microsoft has imposed on us for far too long. I think this has gone on long enough, and I'm really not seeing a good reason for it. As many Xbox Live gamers know, the current limit on friends you can have is set to 100. The thing is, in the age of social networks like Twitter, Facebook, MySpace, and all the others, we are now used to connecting with many people in our social graph across many different services.
Now, all that said, there is still one more very annoying piece to this puzzle. Did you know that the Zune Social and Xbox Live share one common friends list? In other words, if you currently have 100 Xbox Live friends, and you go out and buy a Zune, and want to connect with people who also have Zune's (but don't necessarily play games,) you are out of luck. You'll have to remove someone from your Xbox Live friend list to add someone else. This is, in two words, absolutely ridiculous. I get wanting to share the Zune and Xbox ecosystem, but to shoot yourself in the foot like this is just puzzling. I personally have at least 15 people that I would like to add as friends on the Zune Social, but I can't, because my Xbox Live list is maxed out.
Click to continue reading Editorial: It's time to raise the Xbox Live friend limit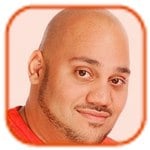 Posted by Andru Edwards Categories: Gizmatic, Short Bytes, Features, GPS, Podcasts, Transportation, Videocasts, Videos,
GM's OnStar service has a few convenient features, along with some nice safety features in place to aid in the recovery of your vehicle if it happens to be stolen. In this episode, we take a look at Remote Ignition Block, a new OnStar feature that stops your car from turning on in the event that it is reported stolen. In conjunction with GPS satellites, this helps law enforcement find your car much faster than they'd likely be able to otherwise.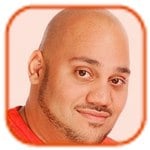 Posted by Andru Edwards Categories: Downloadable Content, Features, Microsoft, Reviews, Xbox 360, Xbox Live, Xbox Live Marketplace,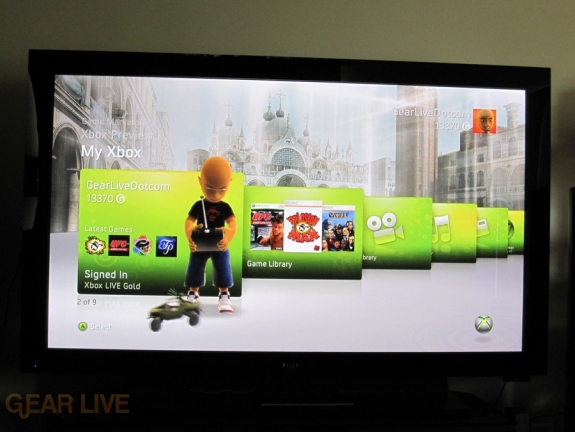 This morning, Microsoft hooked us up with an early preview of the next Xbox 360 Dashboard Update. We were able to get a look at the new Netflix features (which no longer require a PC,) the Avatar Marketplace, Game Ratings, Games on Demand, and more. While more coveted features like Twitter, Facebook, Last.fm, and Zune Marketplace won't be landing until the fall, the update is still a solid one. Here are our thoughts on the next update, which lands on your Xbox 360 on August 11 (or sooner if you apply for early access!)
Click to continue reading Hands-on with the August 11 Xbox 360 Dashboard Update
Gallery: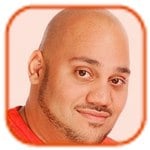 Posted by Andru Edwards Categories: Productivity, App Updates, Above $10,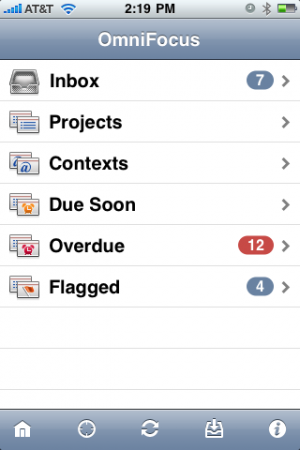 OmniFocus for iPhone has just been updated to version 1.5.1. While that number ma give it the appearance of being a minor update, there are actually plenty of additions, changes, and fixes. Here's a look at the more important ones:
Nearby remembers whether you last used Map or List view.
Added settings for whether the app badge counts overdue actions, due soon actions, both, or neither.
You can assign locations to contexts by editing the nearby list.
Fixed a bug where the map sometimes wouldn't recenter after launching directly into Map view.
Fixed some bugs in the Sync Settings interface.
Removed "mailto" from the Send Feedback email address.
Cleaned up some animation transitions with the item title on the details screen.
Image attachments now display on a black background.
When selecting a start or due date, you can now tap multiple times on the Day, Week, and Month buttons to increment the date further.
Updated the interface for repeating actions. Repeating actions now distinguish between repeating on a fixed schedule ("repeat every"😉, starting again some period after completion ("start after"😉, and becoming due again some period after completion ("due after"😉. Please note that OmniFocus 1.6 for Mac only supports "repeat every" and "due after"; the "start after" option is coming to the Mac in v1.7.
Fixed sorting in the All Actions lists.
Fixed a bug with restoring the top-level All Actions view state during launch.
Inline browsing now works with "Http" URLs, not just "http".
Fixed a bug with unselectable attachment rows.
Contexts once again show a section header between subcontexts and actions.
Fixed a bug where toolbar buttons could disappear after syncing on the Settings screen.
Disabled attachment editing while recording or playing back an audio attachment.
Fixed a potential crash in the Repeat screen.
Improved the margins of the title field on the Title & Note screen.
Fixed a bug where entering a note for a new inbox item could lose your item title.
When filing an action or project, the Move screen once again indents items to indicate hierarchy.
Copying an action now places its task XML, its title (as text), and its omnifocus: link on the pasteboard. You can now paste a link from one task into the notes of another task, then click on the link to switch over to the linked item.
Added support for pasting more types of images into attachments.
Fixed a number of layout issues in the experimental landscape mode. (We're not quite ready to enable this by default yet, but definitely getting closer!)
Fixed some crashes and other bugs with the experimental undo support. (Undo is also still a work in progress, so it's also disabled by default.)
Of course, you'll find OmniFocus for iPhone in the App Store, and the 1.5.1 update is available now.
Read More

| OmniFocus for iPhone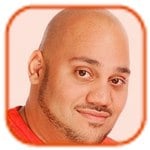 Posted by Andru Edwards Categories: Productivity, App Updates, Above $10,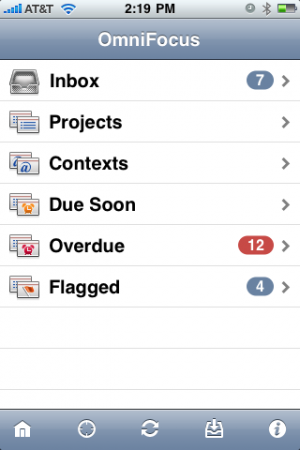 OmniFocus for iPhone, our favorite task management app, is set for an update. OmniFocus 1.5 will require iPhone 3.0, as it takes advantage of some of the new iPhone OS features like Cut, Copy, and Paste, as well as the new Map API. Here's a look at some of the new features you can expect from OmniFocus for iPhone 1.5:
OmniFocus now displays nearby contexts using a map. Touch a pin to see all the tasks in the corresponding context.
You can Cut, Copy, and Paste entire actions by holding down a checkbox in an action list. You can paste into an empty list by holding the "No Actions" text.
You can search through all your projects and actions using the new Search screen.
In Projects and Contexts screens, you can select All Actions to show a grouped list of all actions.
You can set up repeating actions and projects using the new Repeat screen.
Action lists now display each action's due date.
Web links in notes now open inside OmniFocus (rather than launching Safari).
Send Feedback now sends email inside OmniFocus (rather than launching Mail).
We've added experimental support for landscape mode and undo; both can be enabled under Settings.
We want this. Now. You can download OmniFocus for iPhone from the App Store.
Read More

| OmniFocus for iPhone

© Gear Live Inc. – User-posted content, unless source is quoted, is licensed under a Creative Commons Public Domain License. Gear Live graphics, logos, designs, page headers, button icons, videos, articles, blogs, forums, scripts and other service names are the trademarks of Gear Live Inc.