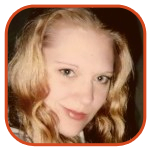 Posted by K.C. Morgan Categories: Music, Prime Time, Reality, FOX, American Idol, Features, Video,
It's group night in Hollywood, which is always a drama-filled festival filled with massive amounts of tears, screaming…and some singing, too. It's likely the best episode of American Idol 9 , and what a pity it comes so early in the season.
Group night is about performance and showmanship, and some singers are more apt to bring that than others. The most talented performers often find each other, as was once the case with Blake Lewis, Chris Sligh, Rudy Cárdenas and Tom Low in Season 6. It's the task of every group to choose a number, assign parts and work out some choreography. Naturally, some are more successful than others, but those with real chops usually manage to come out of group night unscathed.
Click to continue reading American Idol 9: Group Night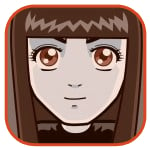 Posted by Sheila Franklin Categories: Internet, Misc. Tech, Video Games,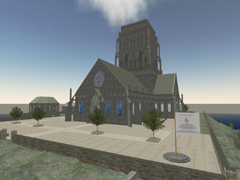 Several ministries in New Zealand have decided that praying online is cool. The Rev. Paul Stanaway claims that much of his work is done with younger members through texting and plans a website where followers can light a virtual candle or go in a private chatroom for counseling. Rev. Wally Behan streams sermons via his website and claims that he gets thousands of hits per week. Mark Brown of the Bible Society created a cathedral last year in Second Life. Rev. Bosco Peters also has a site with a reported 1000 hits per day and twice that on holidays. We expect that if God truly exists everywhere, she/he wouldn't mind.
Read More

| Stuff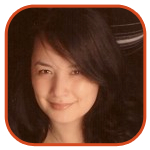 Posted by Veronica Santiago Categories: Comedy, Prime Time, ABC,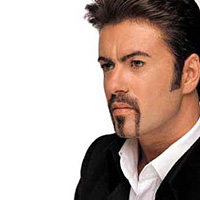 Almost 10 years after his infamous public bathroom arrest, George Michael will once again be appearing on American television sets—but this time, he won't be the subject of a news report. The singer is scheduled to appear in ABC's mid-season drama, Eli Stone.
Stone stars Jonny Lee Miller (a.k.a. Angelina Jolie's ex-husband #1) as a man who suffers hallucinations and believes he might be a prophet. (Seeing visions of George Michael singing 'Faith' will do that to a guy.) Although Michael was originally scheduled to be in the pilot only, the producers have since asked him to sing and act in two more episodes.
Interestingly enough, George told the BBC recently that he has been unsuccessful in giving up his marijuana habit. I wonder what ABC's parent company (Disney) will think about that news…
Read More

| TV Guide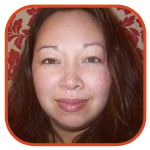 Posted by Monica Edwards Categories: Personal, Religious,
The only obstacle standing in my way is
me
. I am too comfortable where I am. It takes such effort to change. I am stuck in the rut of being
comfortable
and that scares me. I look around and see so many people in the same place I am in because we are afraid of change. In my heart I know that I would be happier and more fulfilled if I could just remember what it was like to be basking in the
HOT
, I loved it then. I was so excited, felt so weightless, wanted to share my joy with everyone. What happened to that? Now I make excuses for myself. I went to sleep too late-- I can't get up early to have a moment with my Father, the kids were driving me crazy today-- I need a night to veg out in front of the T.V., I can't talk to my friends, let alone my neighbors about God-- they will think I am weird. I can only thank God for his merciful grace, because I am imperfect and He knows that. But I know that I need to change, do my part; my dream was an awakening for me. It showed me that I cannot wait till tomorrow for the things that I keep putting off. How do I know that there will be a tomorrow for me? I don't want to come out of the Lukewarm because I am afraid of what will happen to me when I die. I want to come out of it because I have a love for God and I know that His will for my life is so much more than what I am doing. He is the
one
who has always believed in me, always had hope for me. He knows that I am capable of
more
, I am the one letting myself down. I have an ear, and I will listen. I will fight the temptation to live an indifferent life. I know that it would be easier not to fight, but I am worth it. We all are. Be convicted of something and have passion. Either love something with all your might, or despise something and turn from it, but don't get caught in the web of the Lukewarm for long because you will learn to dwell in it and begin to convince yourself that you are happy, that you don't deserve any better--and you do. ( Note to self )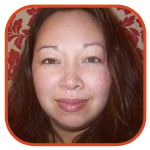 Posted by Monica Edwards Categories: Personal, Religious,
I had a terrible dream the other night, I wouldn't call it a prophetic dream, but spiritually awakening would be the best way to describe it I suppose. I have a lot of these spiritually themed dreams, some beautiful and others that scare the socks off my tiny feet. I believe it is because I am going through a personal struggle with my faith and in some instances I know that God is trying to speak to me in a way that He knows will have an impact on my thoughts and actions. In this dream, my family was living in Seattle, but in a condo that was in a mid-size building along the water. I am standing at a huge window looking out at the dark water when I hear a loud, booming roar, as if a plane was right on top of the building. My eyes scan the horizon quickly to access where the noise was coming from and at first I don't see anything, but there, just a small white figure still far from eye-shot, was something travelling at top speed towards my building.
Click to continue reading Longing To Be Hot; Struggling In The Lukewarm - Part 1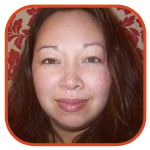 Posted by Monica Edwards Categories: Family, Personal, Religious,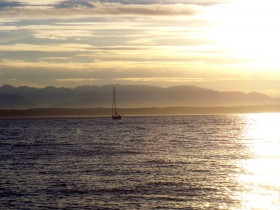 I am not one to preach, so I won't. I will leave that up to one of my two Pastors, Pastor Matt. Today I was blessed by his sermon, er, rather "confession", as he put it. If you would like to hear a refreshing sermon, I invite you to listen with an open heart and mind. Instead of me preaching, I am going to share why today, for me, was a gloriously beautiful day. I don't believe in coincidences, maybe it is because I have faith, I don't know. But I believe everything happens for a reason. Yes, I know that is cliche but so true to me. My belief in "no such thing as a coincidence" was reaffirmed after hearing what Matt had to share with us today. Matt said something that hit me in the heart and made so much sense. Right now, I can't quote him due to my terrible short term memory but please, I urge you to listen to his sermon as soon as it is up in their podcasts. It will be #45 by Matthew Gamble
at this site
. You can also subscribe to the
24 Seven Ministry Center sermons in iTunes
It was a revelation, if you will.
Click to continue reading I'm Not One To Preach
© Gear Live Inc. – User-posted content, unless source is quoted, is licensed under a Creative Commons Public Domain License. Gear Live graphics, logos, designs, page headers, button icons, videos, articles, blogs, forums, scripts and other service names are the trademarks of Gear Live Inc.